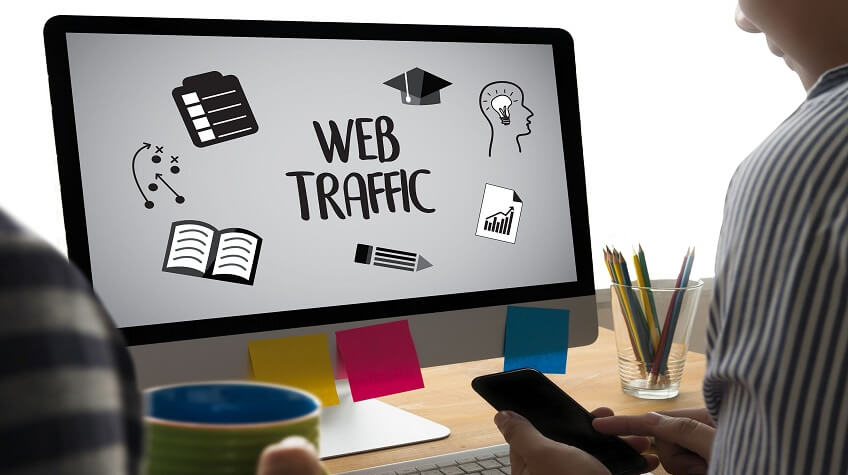 Whether you're looking to have more people read your blog or you're interested in selling more products from your online store, traffic is a key metric for your success. You can track your website's traffic through its back end and watch as the figures rise and fall when you instate different promotional and marketing strategies. And many of these strategies rely upon technology, assisting you when you're looking to build a larger audience or amass a wider base of customers. This article is about that technology – what it is, how to use it, and why it's so important for boosting web traffic.
1. SEO
Search engine optimization, or SEO, is one of the most commonly used marketing techniques in the modern world. It's used to send your website towards the top of Google's search engine results pages, which will mean that you're far more likely to revise clicks from consumers searching for websites like yours. There are tech-driven, smart firms that can work on these SEO tasks for you, including www.clickintelligence.co.uk – who focus not only on keywords but also on backlinks to help Google's algorithm rate your business higher and rank it accordingly on its results pages.
2. Automated Emails
This one's crucial for those who are looking to redirect previous traffic back to their website. In essence, it's perfect for bloggers, newscasters, and those who sell services that many consumers are interested in. Whether you ask web users to sign up for a newsletter or simply subscribe to your mailing list, you'll be able to automate emails out to this growing bulk of web users when something new has been added to your website. It's a heads-up which will likely lead to increased traffic to your website.
Related: 5 Tips to Create a Mobile-Focused SEO Strategy
3. Programmatic Marketing
There's a form of marketing that has emerged in the past five years that many believe is the future of advertising. It's run on the idea that an advert shown to an irrelevant consumer is wasted money and that this money would be better spent targeting the right consumers. As such, this marketing technique uses targeting and automated bidding to present the right adverts to the right consumers as they browse through the web. It's highly advanced, making decisions on what advert to show in tiny fractions of a second. And it's likely the technology on which the future of advertising will be built.
4. Web Design
Your website's traffic is also dependent on how well designed the site is. A poorly designed website will both look shabby and will be interpreted by Google's algorithm as substandard and not worth promoting. Meanwhile, a savvy website that looks great will persuade consumers or readers that you're a URL worth saving or a company worth shopping with. Happily, for the cash-strapped, there are online website designer platforms to help you design the ideal website without risking ending up with something that only puts consumers off. This is another technological treat that can help websites amass more traffic over time.
These four tips will help you to decide how you'll engage with technology in order to build your traffic in the coming months.