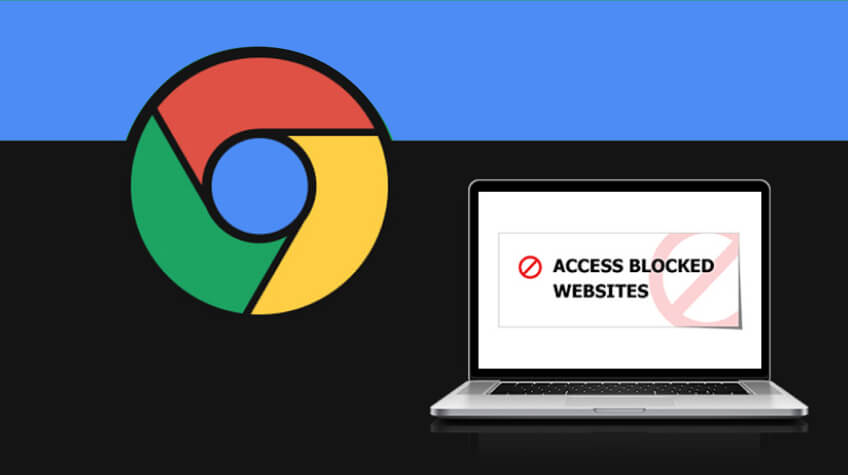 Want to block a website on Chrome? But you're not sure how to proceed?
Then you've come to the right place. In this article, we will look at how to block websites on Chrome using simple extensions. Continue reading to learn in-depth!
However, why do you need to block a website in Google Chrome?
There are numerous reasons you might just want to block a website in Google Chrome. For example, blocking websites on your Google Chrome browser can often be a good idea for staying on task at work or preventing your children or others from visiting sites you don't want them to see.
Whatever your reason for wanting to block websites in Google Chrome. The good thing is that the process of blocking a website in Chrome is very simple. There are numerous methods for blocking websites in Google Chrome. For example, a free, simple-to-use Chrome extension called BlockSite can make blocking sites on Chrome a cakewalk for you. All you have to do is install BlockSite and understand how to use it.
Aside from that, there are several apps that can assist you in blocking sites when using Chrome on a mobile device.
STEPS TO BLOCK WEBSITES ON GOOGLE CHROME ON A DESKTOP
Sign in to your Google account, then go to the top of the screen and click the URL search bar.
Google "block site extension."
Open the Block Site Page. It is a free Chrome plugin that can be used to block specific pages or websites.
Choose the "Block Site – Website Blocker for Chrome™ – Google Chrome" link, which should be the first or second hit.
Click the "Add to Chrome" button at the top of the screen.
Click "Add extension" in the pop-up box.
Now you'll get to see an orange shield icon with a cancel symbol in the top right corner of your screen. Click that icon; after that, click on the gear icon at the top of the pop-up window.
Now set a password in the BlockSite settings and consider choosing time-based "Work Mode" block settings.
After that, you'll be ready to start blocking websites. There are two ways to go about it, which are as follow:
On the BlockSite settings page, click "Block Sites" above the menu on the left. Then, in the right-hand bar, manually type in the websites you want to block.
Navigate to the website you want to block, click the red Block Site shield, and select "Block this site."
If you want to unblock a previously blocked site, go to settings, select the Block Sites tab, and click "Edit block sites list." Each blocked site will appear along with a minus sign to the right. All you have to do is to click on the minus sign to unblock the site.
STEPS TO BLOCK WEBSITES ON GOOGLE CHROME ON MOBILE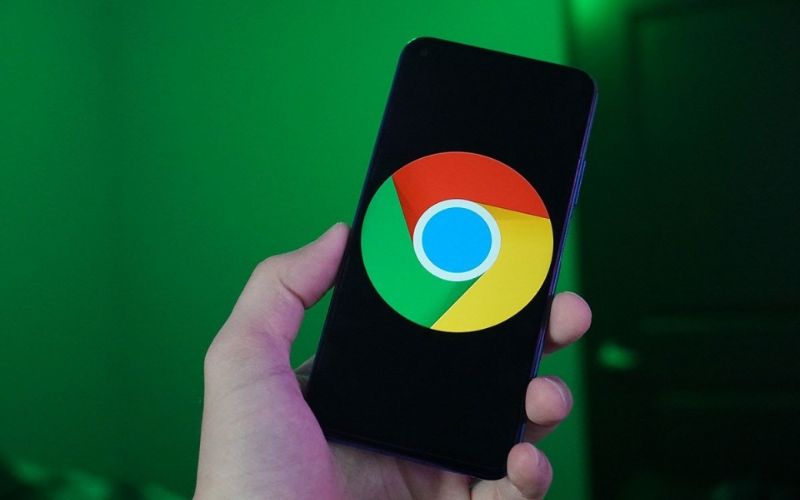 For blocking websites on your Android phone, you can use the Block Site app from the Google Play Store. Though numerous other third-party apps are available on the play store for Android Chrome, Block Site is the best.
Here are the steps:
Follow these steps to block a website on Chrome mobile on an Android device:
Open the 'Google Play Store' app on your phone.
Look for 'Block Site Chrome.' The logo will resemble a small red shield. Click the 'INSTALL' button.
When the app has finished installing, click the 'open' button.
You must then accept the terms and conditions by clicking the 'Accept' button.
Then, click the 'Permit Access' button. This will bring up the app accessibility screen on your phone. Swipe the button to the right after clicking 'Block Site.' You will see a new pop-up notice and should click 'Accept.'
The app will then ask you if you want to continue with one of several different login options, such as your email. You can select one or ignore this step by closing the window; however, the app will still work.
On the following screen, you will be asked if you want to upgrade. You are not required to do this or pay unless you want to. Know that you can upgrade the app anytime in the future (if needed). When you close this window, you will be able to block websites.
Click the green circle with the plus symbol, and you're done!
While blocking websites on the iPhone is also simple! All you have to do is download an app called Website Blocker and enable the app in your phone's settings to let it do its work.
Bringing it all together…
So this is how to block websites on Chrome. Isn't it easy? Yes, it is! All you have to do is to install Block Site, and blocking websites will be a cakewalk for you. Block Site makes your life easier than you can ever imagine!