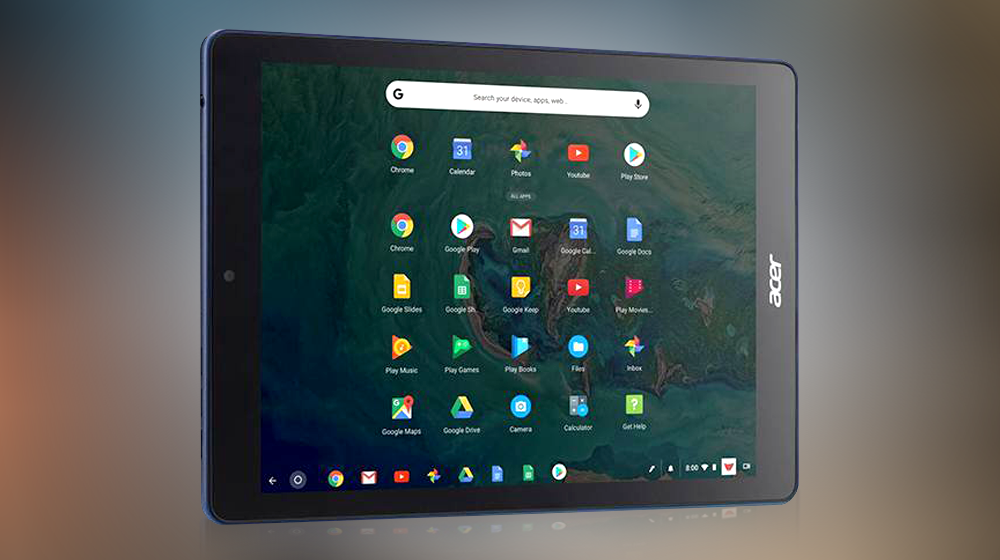 Apple has always maintained its prominent position in the technological market by introducing high-class products for the people. iPhones, iPads, iPods have always been preferred by high-class society as a status symbol. Apple always had a wish to rule the industry of iPad, but somehow Google did not let that happen. Apple introduced the teaser of its new iPad which is quite cheap and is expected to launch soon. But against it, Acer has launched its own low-cost tablet and this is the very first tablet which will be running Chrome OS.
Acer this time has targeted Apple, considering which it has launched a Chromebook Tab 10 which is actually going to give a tough competition to Apple iPad. At quite a low price, the Acer Tablet is expected to offer mostly all the specifications and features which Apple too is offering at a price higher. The one most significant feature which makes Acer Tablet stand unique when compared to Apple iPad is inbuilt Stylus.
The Acer tablet is featured with the best specifications:
3999 RockChip Processor followed by storage of 32 GB which can be further expanded via microSD card Slot. The rear camera is no less and offers the quality of 5 megapixels with 2 megapixels of the front camera. The list does not end here, furthermore, the screen is 9.7 inches with 2048 x 1536 resolution IPS display. The battery once fully charged can b extended up to 9 hours. The Tab is also featured with Stereo Speakers.
Acer has also mentioned specifically that this Tablet apt for the students in K – 12 who can use it as their learning device and this Tab can also be effectively used to provide an ease in the deployment for School IT admins.
Don't misinterpret the utilization of Running Chrome OS on the Tab. This will not limit you to running Android apps via Google Play. This Tab will also support the use of Augmented Reality in the classroom an example of which is Google's Expeditions AR.
Considering all the above features accompanied with Stylus support, Acer tab seems to be an ideal one but the only point lacking in it is the missing keyboard accessory. The keyboard is the main accessory in the Chromebooks and Windows 10 laptops due to which they are being used in the classrooms. Utilization of tablets featuring Chrome OS is a matter of time. But despite all this, Apple has now got a tough competition to be faced especially in the education market.