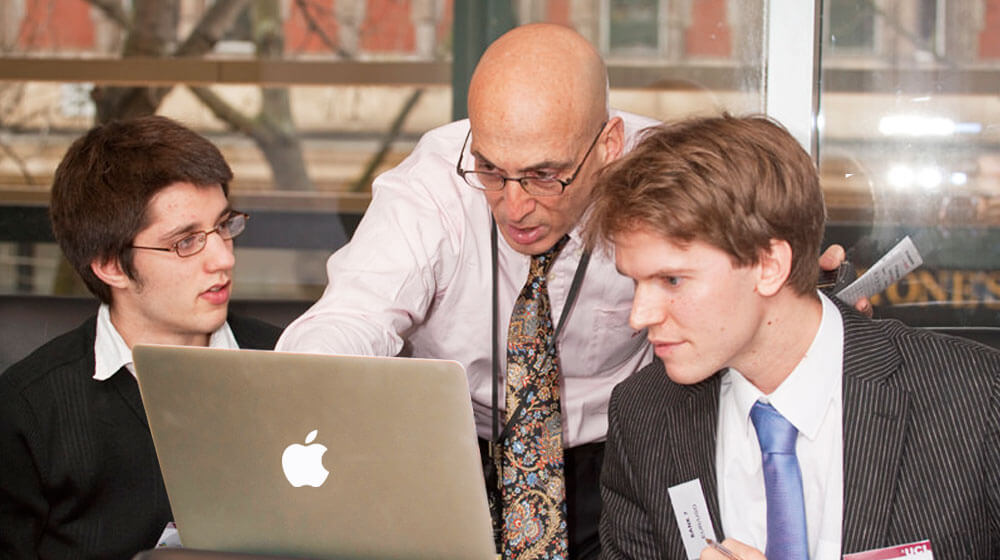 Everything needs words to speak, language to express them. Even technology has their own language which helps them communicating with others well. Technology has language, is called to be as Code. Apple has always believed in taking initiatives in exploring new possibilities. They have always strived hard to provide people with an ease in the aspect of technology. Its new initiative "Everyone can Code" is creating a buzz all across the globe. Apple never fails to surprise us with its new innovation and its new notion of "Everyone can Code" is sure to leave you in amazement.Also Read:-Top 5 Best mobile app builder platforms
Apple has always considered Coding as essential skills not only for the developers but even for everyone. Coding is an art it is also helpful in strengthening our problem solving capabilities and enables to work together in the most creative ways. Coding also enables you to build app which gives your ideas wings to fly high. Apple has always believed in giving everyone equal opportunities to create something new which can help change the world. Considering this, Apple has introduced a new concept where a programme has been designed and developed in such a way that it makes possible for anyone to learn, write and teach code. This has made Coding possible for each and everyone.
Apple has designed Swift and has ensured to keep it easy to be used. It has been designed in such a way that it is possible for you to keep a check on what you are creating with the code as you write it. Once you enter the code you will immediately get to see the result on the other side. There are various words and phrases used in this like Print, Add, and Remove, so as to make the operations easy and effective. Swift is very powerful not only in coding but in other aspects as well. Some of the most popular apps have been created in Swift.
Apple has reinvented the coding so as to make it easy for us to understand. For the beginners, Swift playgrounds has been developed which is an iPad app and is quite interesting and fun to use. To develop better understanding in the coding, there are inbuilt learn to code lessons listening to which you can increase your knowledge in coding. It allows you to use real code helping you to solve the puzzles and meeting the characters with just a tap.
Apple has created a comprehensive Everyone Can Code curriculum which will enable to teach coding to kids from kindergarten to the university. The schools will introduce you to the basics of the iPad, post your learning and clarity in the basics you will start building the apps in real on Mac. The tools and resources available to make coding easy and effective are Swift, Educator Forums, Books, Courses and Apps.
This programme has now reached more than 70 colleges and universities across Europe. It was launched in May 2017 and was initially limited to US and with some course of time it expanded to the institutions in the countries like UK, Germany, France, Italy, Spain, the Netherlands, Sweden, Denmark, Norway, Austria, Belgium, the Czech Republic, Ireland, Luxembourg, Poland and Portugal. Since the launch of this initiative, there has been a growing demand of this curriculum in almost all the schools and universities around the world.