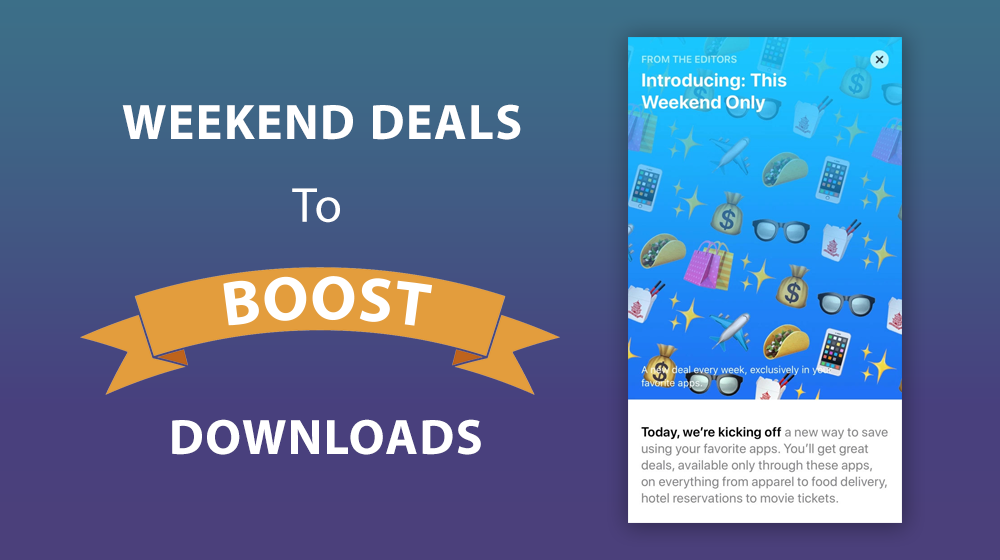 Apple warmly welcomed iOS 11 accompanied with modified iOS App store. This modification also introduced one of the most amazing features of Apple which is 'This Weekend Only'. Apple now is laying more focus on the editorial content, lists, interviews, how to roundups with the app recommendations also including the articles. Apple has also modified the app store further by showcasing the list of deals inside the apps in contrast to the app itself. Now you will b able to view great deals which will be made available via these applications and this will be applicable on everything starting from apparel to food delivery, hotel reservations or arranging for the movie tickets. Apple made all this possible by offered new solutions to save your money and utilizing the best in your favourite apps.
The discounts will be displayed every Thursday so the users need to check the apps on every Thursday, where the user will be get to see an app labelled as 'This Weekend Only' which enables the users to get exclusive promotional offers which will be valid only till Sunday. In order to boost the promotions and to help the users to make their choice easily, Apple tends to provide 5 deals.
Apple is trying to offer the best possible discount they can for 'The Weekend Only'. To increase user's interest in mobile commerce Apple has been taking rigorous steps to help the users save huge amount in utilizing the best services.
Other than this, modified Apple Store also offers with the 'App of the Day' and 'Game of the Day' features have also proven to be extremely beneficial and have resulted into the increase in the number of downloads. Altogether Apple has found out a very effective way of offering the best with the less to be spent.