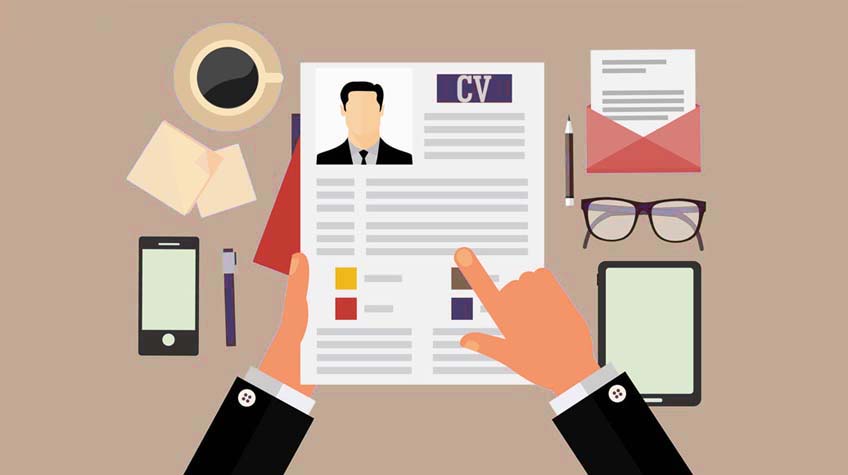 Landing a job as a web developer with no experience can be challenging because the tech world is very competitive. However, your CV offers you an opportunity to attract recruiters' attention. You should use this opportunity to explain why you're a good fit for a job and how the company can benefit from hiring you. There are hundreds of articles dedicated to CV writing on the internet but most of them are shallow and simply list samples of CVs or offer templates. If you want to write a successful CV, it should be unique. In this article, we will consider some of the main aspects you should focus on.
If you recently graduated or are still studying and looking for a part-time job as a developer, things might be even more difficult. If that's the case, you should accompany your CV with a cover letter where you convince your potential employer why you'd be a great fit. If writing seems too onerous or you need help proofreading, you can use a writing service. Just as you pay someone write my essay, you can pay to have your cover letter written or edited.
How to Write an Outstanding Web Developer CV With No Experience
Even though web development is a rapidly growing industry that offers many opportunities to build a good career, not everyone manages to use these opportunities. The reason is that web development is an extremely competitive niche. Whenever companies have an opening, they need to check numerous CVs and resumes.
The vast majority of candidates are filtered out even before the first interview so you must make sure that your CV is impressive enough. You can craft an outstanding web developer CV even with no experience by utilizing expertly designed CV samples and templates, showcasing your skills, projects, and passion for web development to stand out to potential employers.
Why You Need a Good CV
If you want to find a job with a good salary, your CV should prove that you deserve it. However, money isn't the only reason why you should put a lot of effort into writing an impressive CV. All the factors that make a certain job attractive for candidates also increase the competition. If you consider companies that offer the best benefits, have the best corporate culture, and enable employees to maintain a healthy work-life balance, you will also deal with extremely tough competition.
However, it doesn't mean that you should forget about your ambitions and agree to take any job, no matter whether it meets your requirements or not. If you dedicate some time to writing a strong CV, it will help you make the first steps towards your career goals. You should be satisfied with your job because it's an important part of your life that has a direct impact on your overall quality of life.
Writing an outstanding web developer CV takes some time and effort. You should know exactly what your target employers are looking for and be able to present your skills properly. At the same time, there is always a chance that your efforts will be underappreciated. You can check essay writing service reviews to understand what to write about.
Recruiters and HR representatives may not have the necessary technical background to understand everything that you mention in your CV. Therefore, when describing your skills, you should make sure that even people with little to no background in web development will understand you. For instance, we recommend that you avoid industry-specific jargon.
There are tons of CV samples and templates on the internet. You may even find CV-building software that enables you to quickly put together different sections of your CV. The effectiveness of such software and templates, however, is questionable. Your CV will only help you achieve your goals if it addresses issues and answers questions that your potential employer might have.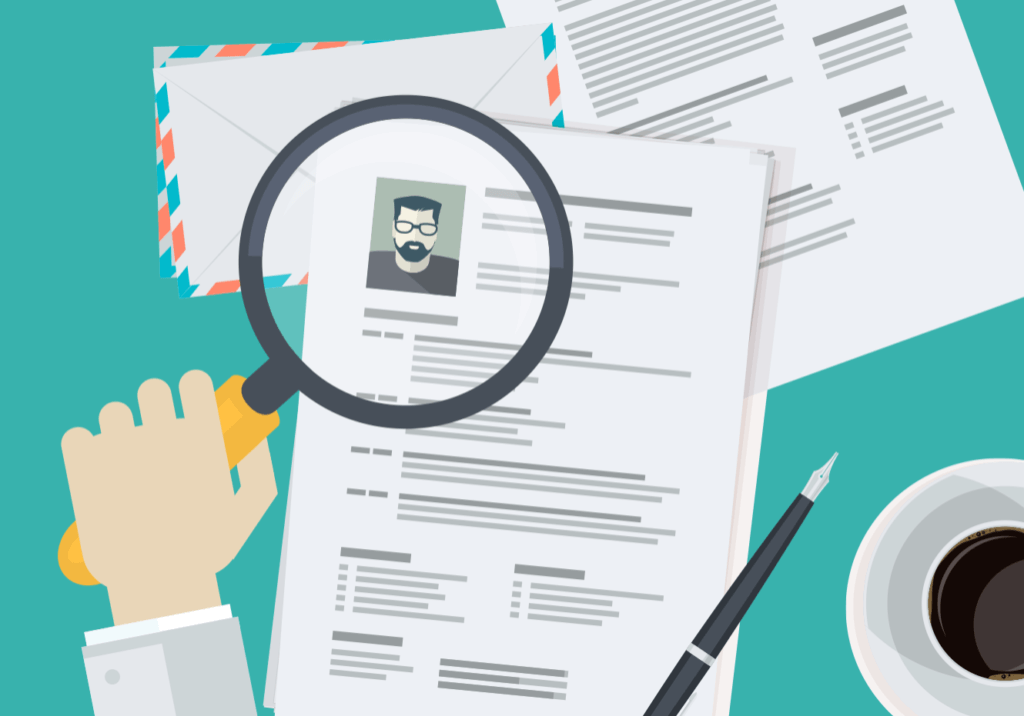 When recruiters are looking for candidates, they usually need to solve specific problems, and your CV must communicate value, demonstrating how you can help them solve these problems. Your CV should also be searchable, which means that it must be easy to find. To attract recruiters, you should think like a recruiter, knowing what keywords and specific skills will be most interesting for recruiters and what they will look for.
Now let's take a look at some proven tips that will help you craft a good CV even without having impressive experience.
5 Tips on Writing a Successful CV
Some people think that they can impress recruiters with a long CV, but the truth is that, in this case, many recruiters won't even read your CV at all. As we've already mentioned above, recruiters see a lot of CVs and they don't have much time for reading each and every one of them. Therefore, your CV should communicate your value from the first glance, allowing recruiters to quickly identify your strengths and key skills. Besides, if you don't have much experience, you will only be able to make your CV longer by adding unnecessary or irrelevant information, and nobody needs it.
No professional experience doesn't mean no experience at all
If you've never worked as a web developer, you may think that you have nothing to offer because you have no experience. However, there is a big difference between not having any relevant experience whatsoever and not having professional experience. Simply put, professional experience means getting paid for your work. There's nothing wrong with having no professional experience if you still have some relevant experience in your niche.
List your projects and demonstrate that you have all the skills necessary for the job you're applying for. If you have no relevant experience at all, it means that you shouldn't look for a job right now and dedicate more time to practicing instead. Build a few projects where you'll be able to apply your skills in the best way possible.
Many web developers focus on the technical aspects of their work and try to impress potential employers with the number of frameworks and languages they know. The truth is that such an approach won't make you stand out and won't provide recruiters with any idea of what you can achieve. First of all, all technologies that you include in your CV should be perfectly relevant, and the list should be short. Secondly, the best solution is to focus on the results that you've achieved. Briefly explain how your projects could benefit businesses. This way, your CV will be more specific and unique.
Don't lie in your CV. There's nothing wrong with bragging about your achievements and skills, but make sure that they are real. You never know what questions you may have to answer during the interview, and you don't want to suddenly realize that you cannot prove something you've written in your CV. Besides, there's no need to lie because recruiters who consider candidates with no professional experience don't expect them to have dozens of amazing projects and the best skills.
Adapt your CV to different companies
You may apply for different positions with different key requirements and responsibilities. Given that your CV should be perfectly relevant, we recommend that you adapt it to each specific position and company, focusing on the things that might be most interesting to a specific employer. Besides, pay attention to the language of the job description and try to stick with the same tone.
Wrapping Up
Web development is a very competitive niche so it can be difficult for you to find a job without any experience. However, even if you don't have enough professional experience, you can still land a job with an outstanding CV. Follow our tips to make your CV stand out and to make sure that recruiters will immediately see exactly what they're looking for.
Author Bio:
Frank Hamilton is a blogger and translator from Manchester. He is a professional writing expert in such topics as blogging, digital marketing and self-education. He also loves traveling and speaks Spanish, French, German and English.