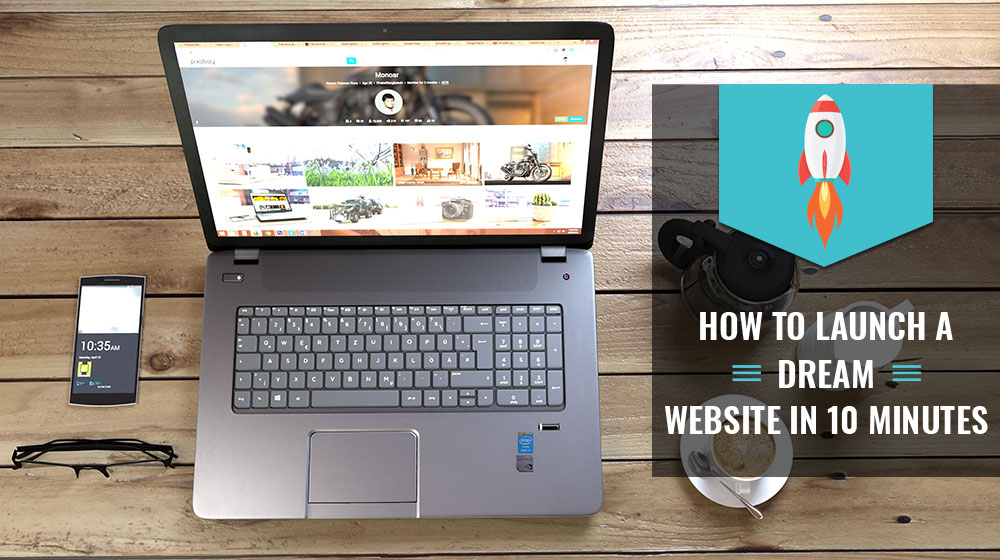 The entire world is now going Digital. With this the business needs to create a strong online presence so as to attract the right type of audience and make them aware with their respective business services. The first and the foremost factor for creating online presence are building your website. After building the website effectively, launching the website is another important aspect which needs to be taken care of. Launching of the website can be done in just 10 minutes. Yes, you heard me right. 10 minutes is all what you need so as to launch a great website. All you need to do is follow certain steps which are stated below:
1. Choose name of your domain and hosting
Domain name is the name given to your website. While choosing a domain name you need to consider certain factors like:
Keep the name short and eye catchy
Avoid using number or hyphens in the domain name
Choose a name which is brand able as per your target audience
The domain name value may differ as per the different domain providers as well as TLD you chose like .com, .net, .org, etc. Some of the well-known domain providers are GoDaddy, Namecheap, IONOS, Bluehost and Google.
Hosting is called to be a server or a place where the entire content of your website is stored. All the images, text and other things is hosted on the servers. For choosing the right hosting for your website certain factors to consider are:
Ensure it is reliability
Look into its uptime
Avoid hosting which is for free
2. Give your website impressive design
Website's design plays an important role as it represents persona of the site, the brand name and makes it possible for your site to easily attract and convert the visitors. Certain tips for creating an impressive website are as follows:
Do not fill you website with lots and lots of ads initially, at a later stage it still can be done.
Choose the right theme for your site.
Use share buttons so as to make it easy for your readers to share your content with other.
Leave enough white space on the site.
Make your logo as presentable as possible.
3. Create readable and engaging content for your site
Website content can be of two types, one is the basic and significant pages and the other is the content that sells which is termed as posts. Basic yet important pages includes your about us content, the reason of posting the blog, introduction of the team and the expectations of the visitors. Other pages can be contact us page, Privacy policy page, Any service page etc. Talking about The Content that sells includes blog articles and various other content.
4. SEO setup and Analytics for your Blog
The step ahead is one of the most significant step which includes optimisation of the blog for search engines. There is a process to do so which is stated below:
Start with installing WordPress SEO Plugin
Step ahead includes adding Google Analytics Code
Next step includes submission of the site to Google Search Console
Last one is creating your online presence by developing your pages on social media
5. Design your Marketing Strategies
Initially your website is not expected to receive much traffic; in that case it is important for you to make a proper plan of website promotion. Some of the most common ways of promoting website can be:
Guests Posts on your site
Broadcasting it across messaging apps
Making people in your friends and family aware about the website
Leverage Blogging Communities.