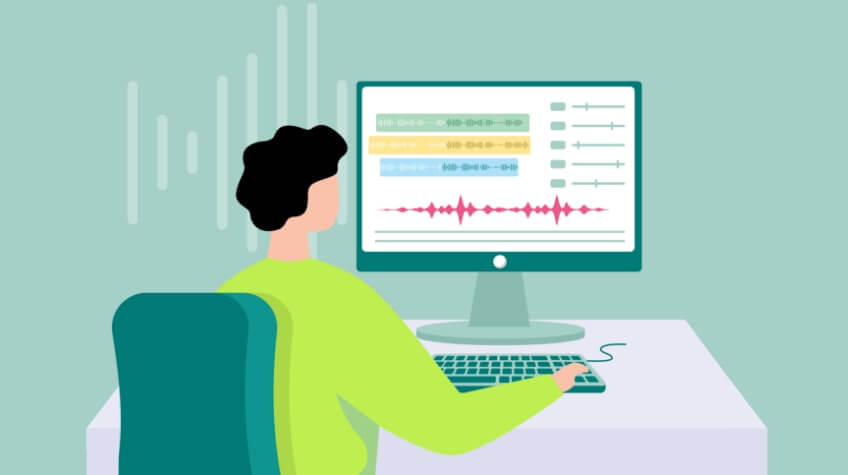 Whether you are a beginner or a more experienced podcaster, finding the right podcast editing software for your needs is challenging.
Podcasting can be a fun and profitable way to share your voice with the world. With some digital know-how, you can create the best podcast ever. It only has a few technical skills to create a radio show or digital audio player. But to become a successful podcaster, you should know how to record and edit your podcast episodes properly.
The result will be listeners who love what you have to say, which can lead to sponsorships and revenue streams that would have been nearly impossible without the help of great podcast editing software.
Here we have compiled a list of top10 free podcast editing software for podcasters that can take your podcasts to the next level.
1. GarageBand
GarageBand is the best free podcast editing software for mac; GarageBand is an easy-to-use program with a wide range of effects for editing your podcast into an MP3.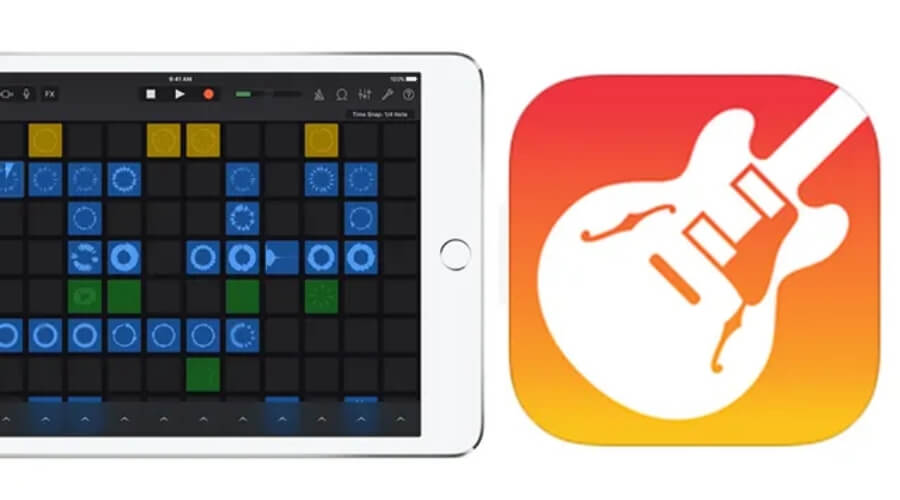 It does not require purchasing a paid version to use the program. In addition, it has built-in exporting features that allow you to send your work directly to social media or upload it to iTunes, and it's one of the best podcast tool.
GarageBand is a powerful, easy-to-use audio software for Mac and iOS that includes pro tools for recording, mixing, editing, and producing music and audio effects. GarageBand for iOS is a powerful and inspiring music creation tool that makes your ideas sound better than ever.
2. Adobe Audition
Adobe Audition is one of the best free podcasting editing software options due to its ability to handle many advanced features that are not found with other free editors. For example, Adobe Audition has noise cancellation and multitrack editing. Additional elements have recording phone calls, controlling music and video visuals, etc. It is easy for beginners but complicated for non-beginners or advanced users.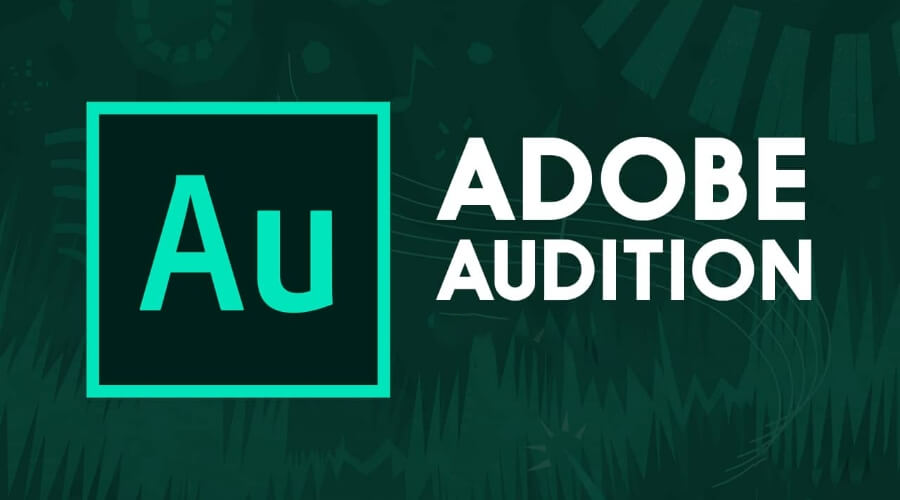 The curious among us will want to try out Adobe Audition. Many professional editors at Hollywood studios use this software, which has many useful features for podcasters. As one of the world's most popular editing software platforms, it offers noise cancellation and multitrack editing. In addition, it can convert mp3 files to WAV format for use on other devices. It can also handle low-bitrate audio files and allow you to record phone calls directly within the software.
Finally, it offers 30-day trials with no credit card required upon checkout. Adobe Audition is a tool most podcasters, video editors, and musicians prefer because it's powerful and offers all the features you need for editing your audio or video projects. In addition, the software is one of the best for manipulating your audio, so it can also be used as a podcast editor.
3. Hindenburg Journalist
Hindenburg Journalist is a top-notch podcast editing software that allows you to create excellent podcasts in an intuitive interface. It has many features, including automatic sound cleaning and leveling, free for non-commercial use and approximately $99 for a commercial license.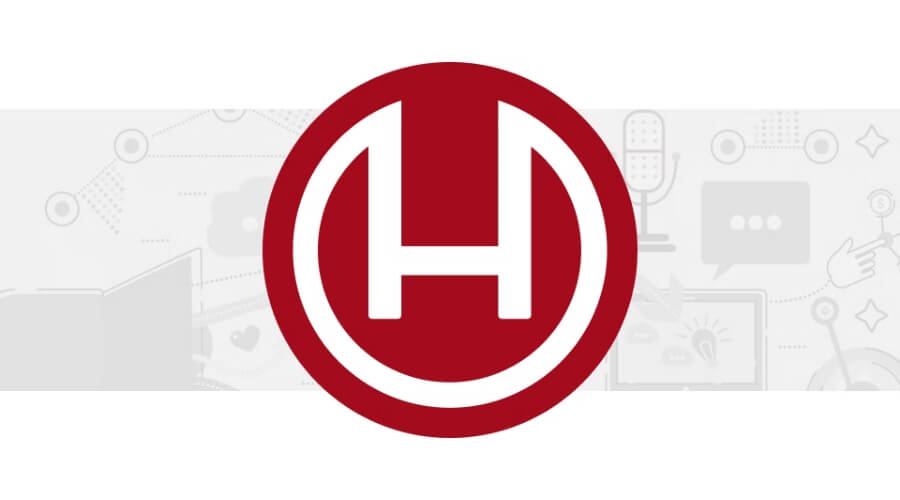 Hindenburg Journalist is a free podcast recording software with a clean interface and sound-cleaning filters. Hindenburg Journalist works best with Apple Pages but is consistent with Microsoft Word and Google Docs.
The Hindenburg Journalist is the podcast editing tool you need to complete your podcast (or another audio recording). It's comfortable to operate, with instinctive commands and a clean interface. In addition, there are some cool sound-cleaning tools built in.
On top of that, you can use our free trial or full version, which comes with extra features like automatic leveling and image export. Regarding editing podcasts, Hindenburg Journalist is one of the most powerful tools for the job.
This audio editor offers advanced features like sound cancellation, total sound volume level, automatic noise reduction, and more. Hindenburg Journalist is free to use but worth a non-commercial license fee and a small donation to keep it alive. It's a decent podcast editing software for mac.
4. Audacity
Audacity is a free, open-source digital audio editor and recording program that allows you to manipulate sounds, convert tapes to digital, edit audio files and burn CDs. It is a cross-platform, simple software for editing, modifying, processing, and converting audio files.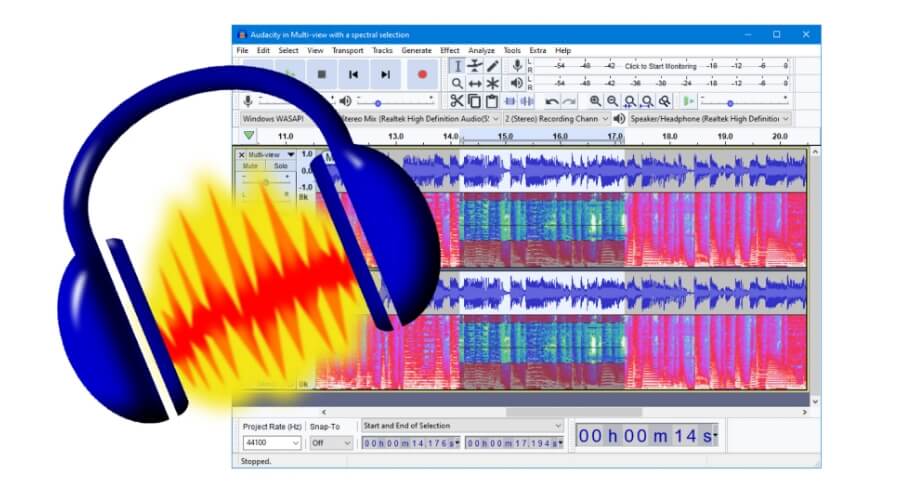 In addition, its powerful plugins allow you to add special effects to your recordings, such as resampling and normalization. Once opened, Audacity immediately recognizes your sound card devices and takes you directly into the interface. Once you have selected the file you want to record or edit, you can adjust its position and start or end time so that it fits your preferred format! Audacity is obtainable for Windows, Mac OS X (tested on 10.6.8), Linux (tested on Fedora 17), and FreeBSD.
Audacity is a free audio editor, recorder, and mixer used to edit WAV files on PCs and for other audio processing tasks. Audacity is available for nearly every central operating system, including Windows, macOS, and Linux. Its features include support for multiple tracks and various editing effects. In addition, there are a number of additional applications that use similar features but do not share the same source code.
It features two essential editing tools: the EQ/time-altering tool, which can modify EQ settings and overall sound levels, and the Noise Removal tool, which can remove unwanted noise signals. As a result, Audacity is one of the best podcast software.
Also See: 10 Ways To Improve Podcast Sound Quality
5. Ocenaudio
Ocenaudio is the free program you want to use if you're to make podcasts. Its simple interface and straightforward editing features allow you to cut, copy and paste audio files easily. You can also support VST plugins, so it's a good choice for podcasters who ADD or specialize in unusual instruments. In addition, Ocenaudio provides free downloads for personal use only, but licenses can be bought for around $79.90 for commercial license use.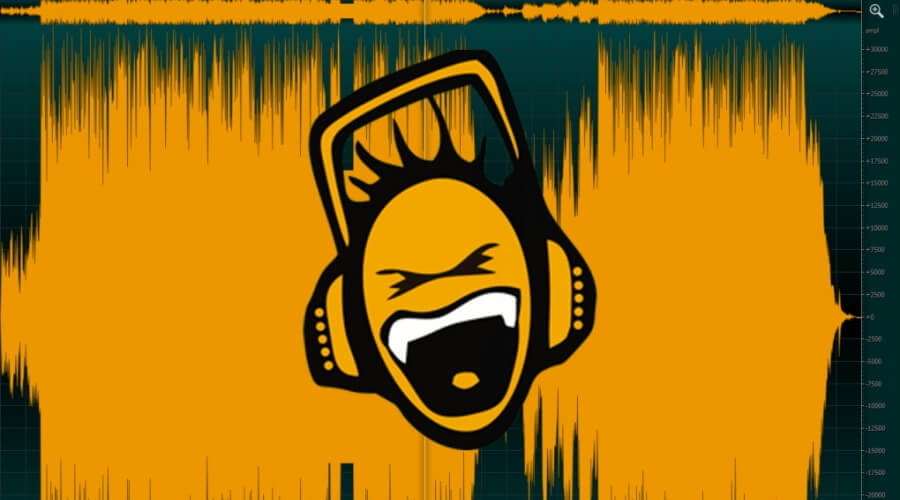 Ocenaudio is a podcasting software that is comfortable to operate and also effective. Ocenaudio allows editing audio files with essential features such as cut, copy, paste, etc. It also supports VST plugins that you can use in your podcast. Ocenaudio is a free podcast editing software that makes it simple to trim, cut, and rearrange audio files. Easy to use, it provides basic features such as copy, paste, and decoration like VHS tape but with better sound quality.
In addition, Ocenaudio supports VST plugins and can be downloaded without any cost for individual use. For commercial licensing options, contact Ocenaudio. It's to edit podcasts with Ocenaudio. This professional-quality podcasting audio editing software enables you to easily cut, paste, mix and export audio files. The software has many features that can help you make better podcasts.
6. WavePad
WavePad is a sound editing program and podcast recording software that promises to help you make professional-quality podcasts quickly and easily. It offers plenty of features for your audio editing needs, including a noise reduction system that minimizes background noise, echo cancellation, equalization, and reverb effects.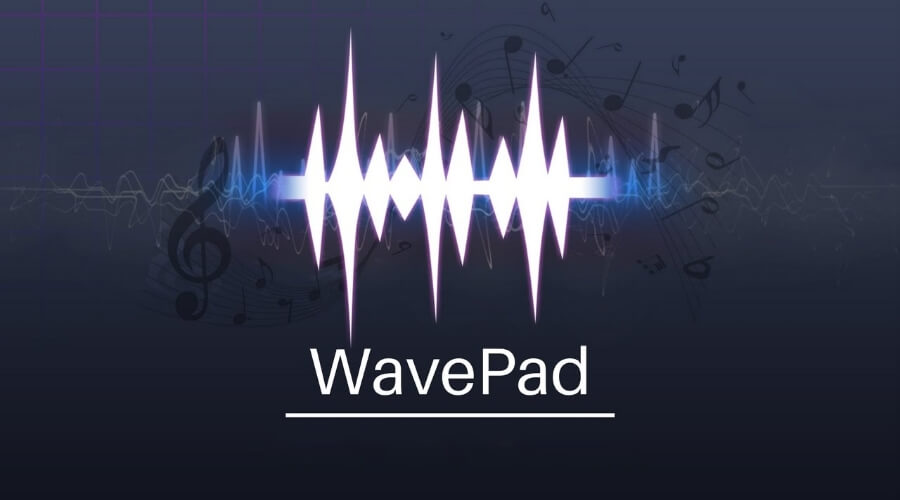 WavePad is available as a free trial (only for non-commercial use) or as part of the paid version ($69.99).WavePad is an audio editor that offers many basic editing options like normalization, repair, and fade in/out. You can also utilize it to make your effects with nine products and plugins.
Other features include equalization, echo cancellation for windows 7, VST plugins support, noise reduction, and so much more. WavePad is one of the best podcast software. It allows you to edit your audio, from simple cuts and copies to complex effects.
7. REAPER
REAPER is an open-source audio and MIDI editing suite. It presents a comprehensive collection of specs, including unlimited track and plugin mixing. It also allows for flexible routing, channel I/O configurations, and multiple playback workstations for podcasters. With its built-in effects, it sits to apply your effects to the final product.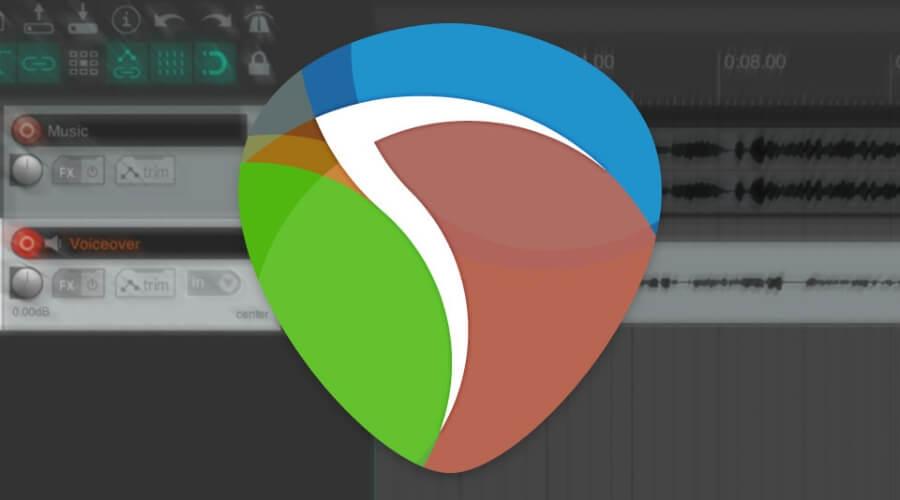 REAPER is a powerful digital audio workstation with a broad set of features—It'sIt'se to all your favorite music, audio, and DJ software, including full support for VST plugins. In addition, REAPER gets you more done in less time with its innovative workflow automation features, which automate tasks to make things easier. And it isn't called an integrated sequencer so that you can create tracks on the fly.
REAPER is a free, open-source digital audio workstation for Windows and OS X. Mainly designed for professional podcasting; it offers a powerful set of features that would take most commercial DAWs over $100. It has an enormous feature set and comes packed with incredibly flexible routing options and I/O configuration.
REAPER is an industry-leading digital audio workstation (DAW) designed specifically for use by professional audio engineers, producers, and musicians. With the built-in analysis tools of a pro-grade multichannel editor, REAPER can measure and display the full frequency content of your tracks as well as visualize individual tracks over time. In addition, its familiar user interface makes it one of the best podcast tool.
8. Ardour
Ardour is a free audio/visual tool. It records, mixes, and masters your music, podcast, or audio project. If you are looking for the best free podcast editing software that you can use to edit your podcasts, then Ardour might be what you are looking for! Ardour is a free, freeware audio editor and recorder for Linux, Mac OS X, and other Unix-like platforms.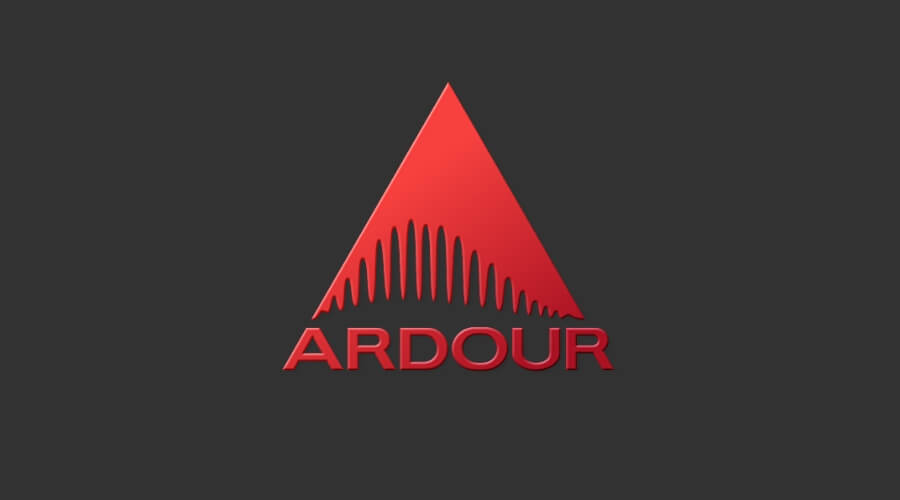 It is primarily designed to be used by professional sound engineers but is also powerful enough for amateur musicians, producers, and DJs who want to compose or record new music quickly. Features include support for hard disk recording and editing of MIDI keyboard instruments and multitrack recording and editing of monophonic and polyphonic audio in almost any DAW-compatible audio format.
Ardour is a digital audio workstation (DAW) application for Linux, Mac OSX, and Windows and is available under the terms of the GNU Affero General Public License, version 3 or later. You can even mix your sounds to create new recordings on the fly.
9. Logic Pro X
Logic Pro X is a comprehensive set of tools for music production. Whether you are trying to learn how to create a song from scratch or bring your podcast to life with high-quality voiceover recording and encoding, Logic Pro X has you covered. But, this app is available only on Mac OSX computers, so it will only work for Apple users.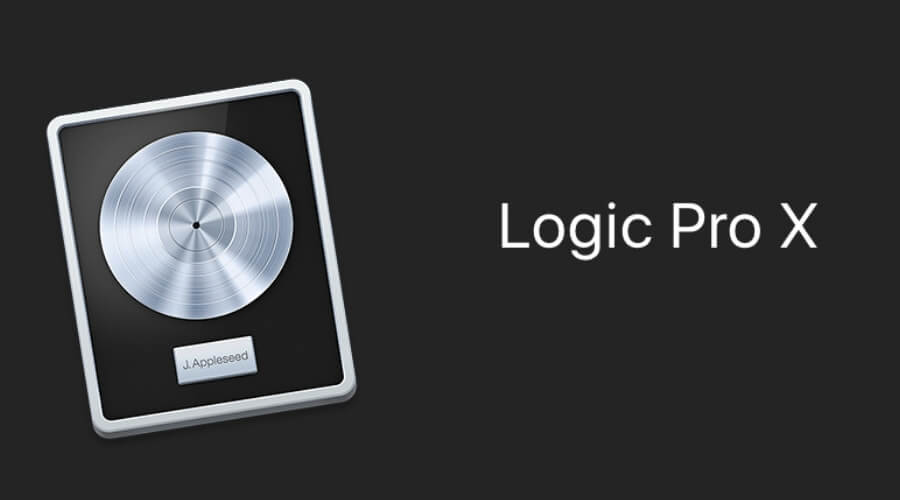 Logic Pro X is a long-time professional-level software from Apple. It's used by hundreds of high-profile podcasters and music producers dedicated to creating the best possible results in their creative pursuits. The app falls under the Pro Tools family.
Logic Pro X is the most effective digitized audio editing application on the market. Built to handle any music, you can use it to make beats and compose your tracks or edit and mix your way through hours of voiceover recordings and music with ease. Logic Pro X includes all the tools you need to record, edit, perfect and export your music and podcasts in many different formats. Logic Pro X is Apple's award-winning audio production and music creation software that costs you around $99; it has powerful audio editing features, full VST and effect support, and integration with other programs.
10. TwistedWave
TwistedWave is an all-in-one podcast creation and podcast editing software for macOS, iOS, and web-based. It features a robust back-end that handles all the audio, video, and streaming processing. TwistedWave enables the rapid creation of podcasts on desktop and mobile devices and supports multiple playback platforms to broadcast from the cloud to the ground.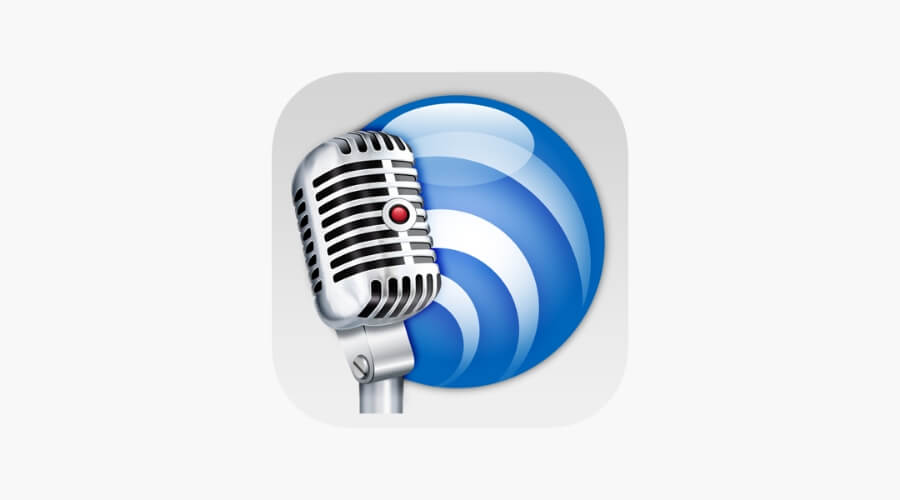 A powerful audio engine with advanced music management tools makes it easy to get your recordings sounding great from sound design through publishing in MP3 or other formats.TwistedWave is a podcast-editing suite with three different editing products: a mixer, an audio player, and an audio editor.
TwistedWave is a podcast editing and management tool that allows users to edit their audio, Avid Media Composer-style. You can also share your finished episode via social media, Tumblr, and Podomatic.
Additionally, it includes automated uploading of episodes and monitoring of your RSS feed.
If you are looking for professional podcast editing software for Mac, then TwistedWave is one of the best free podcast editing software for podcasters. The company designed the software to meet the needs of users worldwide with free features and simplicity. In addition, customization options offered by this software let you modify audio files easily to meet your specifications and needs on the go.
CONCLUSION
Podcasts are an up-and-coming way to reach audiences. With a podcast, you can talk with your audience regularly, bringing your content directly to their ears. Now, more than ever, there is a demand for this type of content. It's estimated that there are 1 million active podcasters worldwide. So if you want to start making money from your podcast or grow a following quickly and easily – or even if you want to have something to do in the evenings when your kids are sleeping – it will let you think about building your brand as a freelance podcaster.
In this short comparison, we have reviewed the top 10 free podcast editing software for podcasters; some might sound more familiar than others. However, they all come with their particularities, so it is important that you do your research before choosing the best free podcast editing software for your specific needs.
Podcast editing software is essential for podcasters. It allows you to edit, trim, and auto-correct audio files to improve sound quality and reduce file size.