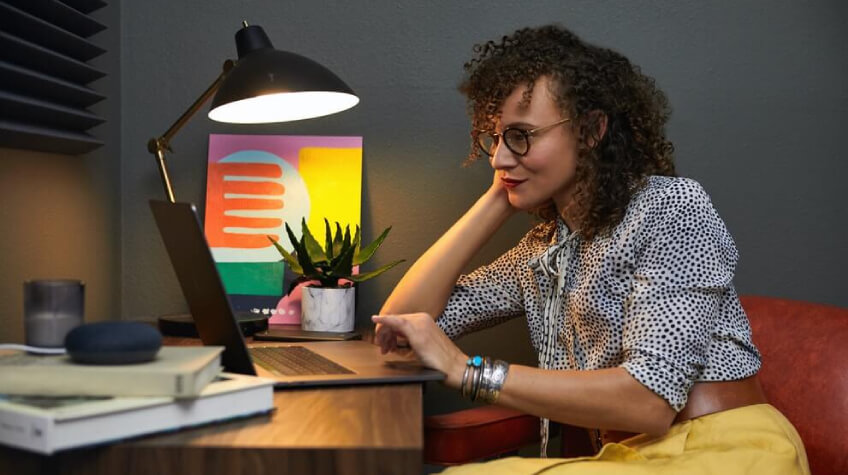 Are you considering taking online surveys to make some extra money? If so, you're not alone!
Survey-taking is one of the most popular ways to make money online. But if you want to maximize your earning potential, it's important to consider a few things.
This article will share the top 5 tips to help you get the most out of your surveys.
So, if you are ready, let's get started!
1. Join Multiple Survey Sites
One of the best ways to ensure you're always getting surveys is to sign up for multiple survey sites.
Even if you don't get selected for a particular survey on one site, you may be eligible for another one.
There are tons of great survey sites out there, so take your time finding the ones that work best for you.
2. Be Honest
When taking a survey, it's important to be honest in your responses.
The companies conducting the surveys want accurate feedback to improve their products or services.
If you're not honest, it'll be difficult for the company to get an accurate picture of what their customers really want or need.
3. Don't Rush
It can be tempting to try and hurry through a survey to get to the next one, but this is a mistake.
Rushing through your answers will likely lead to inaccurate results.
It's essential to take your time and thoughtfully consider each question to give the best feedback possible.
4. Pay Attention to Details
When taking a survey, it's important to pay attention to details in each question. Often, there will be specific instructions on how you should answer the question.
For example, you may be asked to rate your level of satisfaction on a scale from 1-5 or choose which option best applies to you.
Be sure to read each question carefully to provide the most accurate answer possible.
5. Use a Separate Email Address
When signing up for survey sites, it's good to use a separate email address than the one you use for personal correspondence.
This will help to keep your inbox organized and make it easier to spot new surveys when they come in.
Plus, it'll also prevent any potential spam from making its way into your primary inbox.
Top 8 Benefits of Taking Surveys
Aside from being a great way to generate extra income, taking surveys can also have other great benefits. Here are a few reasons why you should consider taking surveys:
1. You Can Help Make a Difference
By taking surveys, you can also help make a difference. Companies use the feedback they receive from surveys to improve their products and services.
In some cases, your feedback might even be used to help shape public policy.
2. You Can Learn About New Products and Services
Another great benefit of taking surveys is learning about new products and services before they hit the market.
This gives you a chance to try them out and provide feedback that can help improve them.
Related: How to Increase Conversion Rates and Optimize Product Page
3. You Can Get Free Stuff
In some cases, companies will give out free samples or coupons to thank you for taking their surveys.
This is a great way to get your hands on new products and save some money simultaneously.
4. You Can Win Prizes
Some companies also offer prizes as an incentive for taking their surveys.
While you might not get rich from taking surveys, it is possible to win some nice prizes to make the whole process more enjoyable.
5. You Can Help Make the World a Better Place
Finally, you can help make the world a better place by taking surveys.
The feedback you provide can help companies improve their products and services, making everyone's lives better.
In some cases, your feedback might even be used to help shape public policy.
6. You Can Take Surveys from the Comfort of Your Home
One of the best things about taking surveys is that you can do it from the comfort of your own home.
You don't have to go out and find a job that requires you to be away from home. You can fill out surveys online and get paid for your time.
7. You Can Work on Your Schedule
Another great thing about taking surveys is working on your own schedule.You can take as many or as few surveys as you want, and you can do it at any time.
This makes it very convenient for busy people who want to make extra money.
8. You Don't Need Any Special Skills or Qualifications
You don't need any special skills or qualifications to take surveys.
All you need is a computer with an internet connection, an opinion, and a willingness to share it.
This makes surveys an excellent way for people of all backgrounds and experience levels to make extra money.
Survey Junkie: The Best Survey Site To Start Taking Surveys With
Survey Junkie is one of the most popular survey sites on the web. With over 20 million users worldwide, Survey Junkie has become a trusted name in the industry.
The company is known for providing high-quality surveys that pay well and are straightforward to complete.
To start taking surveys with Survey Junkie, you will need to create an account by providing an email address and creating a password.
Once your account is created, you'll need to complete a brief profile survey. This may include questions about your age, gender, and location.
Survey Junkie uses your profile information to match you with surveys that are relevant to you.
Thus, the more information you provide, the more likely you will be selected for high-paying surveys.
After completing your profile survey, you can start taking surveys right away and earning money.
Survey Junkie is a top paid survey site for people who have some spare time and want to make extra money.
Start Taking Surveys Today!
Survey taking is a great way to make extra money and voice your opinion on various products or services.
By following the tips outlined in this article, you can make the most of your survey-taking experience.
Just pick a reputable survey site, answer surveys thoughtfully, and keep track of your earnings!