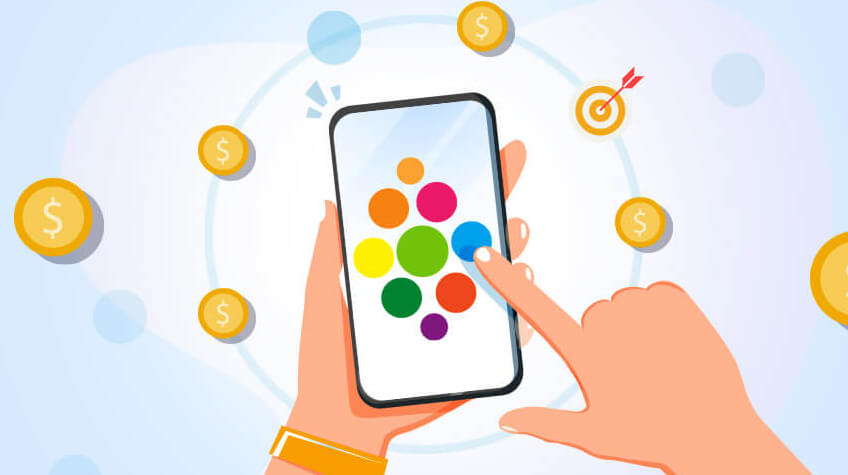 Gamers must agree to participate in brief, modified market research questionnaires designed for game apps in exchange for rewards in order to access premium content, such as coins or credits.
The gold standard for obtaining kind of market data is through market research surveys. The goal is to acquire data from a small subset of a market in order to predict what the entire market will want.
A number of businesses can utilize rewarded surveys to evaluate brand recognition, gather product feedback, better understand consumer behaviors and preferences, and gain consumer insights.
Why Game Developers
Game developers may monetize apps to maximize revenue, increase engagement, and keep users interested by providing a clear value exchange. A delivery method that requires opt-in improves both the match between the survey and respondent and the delivery process.
For game developers who wish to add an additional revenue stream to their gaming apps, rewarded surveys can be a high-converting solution. For a number of reasons, gaming app developers may find it beneficial to reward users for completing tasks.
It's a terrific approach to monetize the large majority of app users who don't pay for apps while also incentivizing them to continue with the parent app.
By rewarding them for each successful survey they complete, Rewarded Surveys can assist game developers in boosting their income. For game producers, the Rapidoreach CPA Model (Cost per Action) offers a compelling incentive: surveys pay up to 20 times more than conventional ad formats and 5 times more than paid films.
For publishers' or advertisers' mobile apps, using online paid surveys to monetize them can be a high-converting way to generate more income.
Using market research data as a compass, you can monetize your game apps with rewarded surveys and move closer to your objective of successfully converting and retaining your target audience with each decision you make.
In the app monetization programming, rewarded surveys take over, cutting short the reign of rewarded videos. Short market research surveys developed for mobile apps are converted from long, rewarded surveys when users choose to participate.
By providing quick and easy access to a sizable global target audience willing to participate in online market research surveys, mobile-rewarded research helps publishers solve their problems.
Publishers who include paid research into their apps or games are taking part in a significant industry budget shift away from online survey panels and toward mobile apps and games.
Since the majority of mobile app users do not pay for apps, rewarding users for completing online surveys is a great way to monetize such consumers. It also encourages the targeted people to continue using the parent apps.
The highest eCPMs in the advertising sector are produced by users from the US and UK, who receive an average of $2 for completing a single survey. We consider many other benefits of using rewarded surveys to monetize your app to be more useful than merely high CPM rates.
With rewarded surveys, gamers of mobile applications are given the chance to complete a brief questionnaire in exchange for in-app currency. Publishers seek innovative and impressive ways to monetize their apps.
Payment is provided to the developer after the surveys are finished and the researcher has received the data. The developer gains access to a new source of income and the researcher gets the information they require.
Market researchers offer a big volume of paid surveys that let publishers sell their apps while getting insightful user data. The user flow is incredibly simple and gratifying. Start today and start earning money from your app.
Publishers should switch to rewarded surveys below 6 causes
Interactive: Users enjoy reading and responding to online rewarded surveys and the activity itself seems a lot like a game.
User-centric: Rewarded surveys are more individualized; gamers could express their perspective by responding to surveys.
Unpredictable: Rewarded surveys offer us something new to do each time, are fascinating, worth more, and are not repetitious.
Highly Rewarding: Gamers get more bugs from rewarded surveys, which help me save more money. There are no survey limits, and gamers can participate in more involved questions to earn more points at once.
Faster and easier: It is a pleasant way to spend the day.
Full opt-in control: Gamers may complete a survey on their own time and with greater discretion.
Users are more engaged in surveys when they receive rewards. To get the bugs, they provide the consumers a variety of online tasks to do.
It appears much better to watch an online movie or advertisements to get something than to be made to do so. Rewarded surveys pay substantially more than banner ads because of the high engagement rates.
Rewarded survey research sessions are supported by in-app virtual currency, making them a potential source of income from a commercialization standpoint. Because they are immediately rewarded with the virtual currency that is exclusive to the apps they are now using, users are happy to opt in and participate in their surveys.
By establishing a clear value exchange, rewarded surveys help game developers monetize their games to increase revenue, promote engagement, and keep players interested.
For all game creators looking to add an additional revenue stream to their game apps, incentivized surveys can be a high-converting alternative.
For a variety of reasons, rewarding players for completing tasks can be quite advantageous for the game developer. It's an excellent way to monetize non-paying users of mobile apps, which make up the great majority of users, while also enticing them to continue using the parent app.
These paid surveys are created by the rapid reach team for use on anyone's websites or mobile applications, and publishers and developers of mobile game applications all over the world to power their revenue streams.
Conclusion
Rewarded surveys for game developers can bring freemium players, pay more, enhance retention and conversion, and function nicely with the present monetization strategy. Rewarded surveys are a wonderful fit for your game app's monetization.
Molly Bio:
Molly Mitchell is a full-time blogger. Writing such an encouraging blog for people like me who are trying to make money online. I'm mainly focused on survey marketing and helping other users with their online income efforts through wealthy affiliates and business promotions.