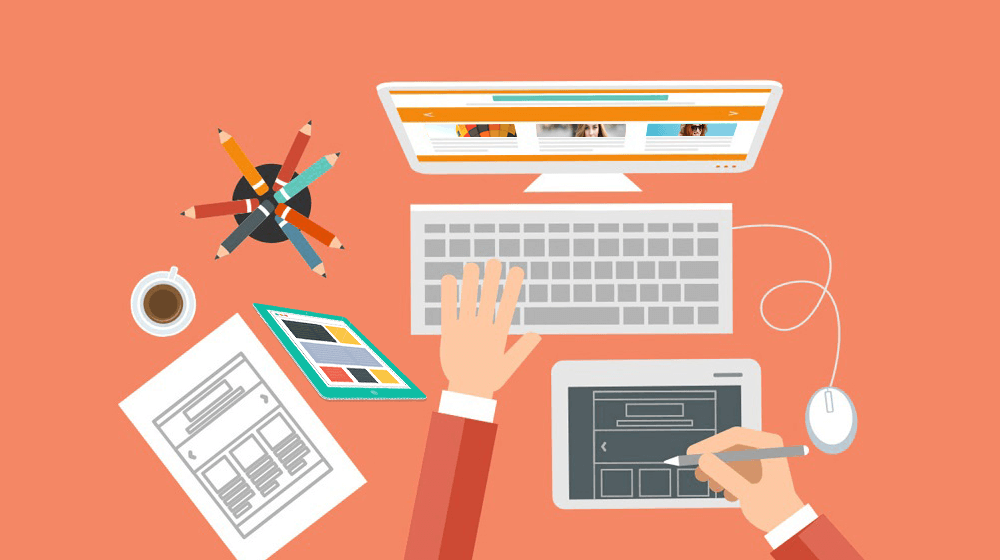 Most of us must have heard about the terms UX and UI. UX is a set of all the aspects that are used for the user interaction with the websites or the company's offerings.
It briefs us on the pattern of user's interaction with the company's app, site or any of the digital products. Whereas UI is a set of tool that is being used by the customers to easily communicate with the website or any of the digital products.
The UI set encompasses of commands or menus which include buttons, toolbars, icons and other controlling buttons which helps user in the navigation or making selection.
UX and UI have a great impact over the business which is as stated below:
If the users of your site do not find it smooth enough to use they will not use your website again. Considering this the major objective of UI and UX is presenting an optimized design to the customers which then allow them to navigate through the application and the website easily.
For user satisfaction, UI and UX plays a major role , as a well designed site is sure to attract the users making them visit your website regularly.
UI and UX is not only limited to browsing, it does offer a smooth browsing to the users but it also works for e-commerce sites making the purchase of the products easier and faster.
UI and UX helps you create that little difference in your products or a service which makes you stand out of the crowd. By giving your application attractive design and unique features it helps you compete in this highly competitive world.
In case of start-ups, UI and UX play a significant role in creating a brand name in the market. As only UI and UX is able to attract the customers through their unique design and quality service.
UI and UX also play an important role in creating and maintaining the customer loyalty which ensure the return of the users to your website.
The website or the app is the face of your business, which makes it essential to design both website and the app to its best. UI and UX plays the most important role here as it gifts your website and app with the features like simple, attractive, clean which then helps in grabbing the attention of the customers.
UX and UI both have their equal importance. UX and UI when used together maintaining the proper balance is sure to offer quality services to the users taking your online offerings to the new heights.
Also see: Why UX in Healthcare Technology Matters and Where It's Going in 2023