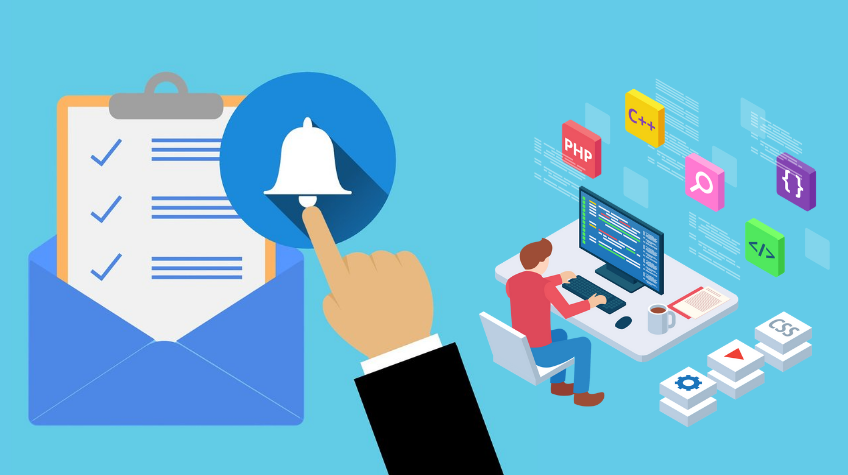 Why has "buy this link" and "click here" become a poor choice? And why is it that "read more" has become more acceptable? These phrases have become typical, and most individuals don't interpret any issues.
So as an entrepreneur, how often have you composed or encountered problems with your emails and websites? Now it is a common question. When you work on your website, formatting and wording mistakes are common.
It makes your website less accessible and less informative. Hence, you have to use meaningful links, expose URLs, download links and make your website rich and informative. If your website is not accessible, your audience will lose interest in your brand.
► Meaningful links
So do you know what a hyperlink is? It is an amalgamation of clickable elements and web addresses. Although it's a vast topic, you can say it focuses on text links that are accessible and usable.
Thoughtfully composed website links express information to readers. At the same time, jumbled-up links create suspicion and confusion. When working on the link, you have to be specific and transparent.
More so, your links must be self-explanatory and inform the individuals about the destination. Moreover, you can make these more convenient targets for tapping or clicking. Strategic composing relations make sense, and you can combine these with different topics and formats.
► Exposing URL
If the website address is not conventional and is short, exposing the same will work correctly. Remember that your target audience works best if you feel that it has to copy and paste it. In the case of long, indecipherable symbols, you cannot expose this in most situations.
In such circumstances, you may have to implant the URL in a second phase and shorten it to appear specific and transparent. Whether you have long or short links, it must be meaningful in the long run.
Moreover, your customers must not feel that it is non-informative and useless. Customizing the URL is possible and that you can do with a professional by your side.
► Download links
When you get links that guide you to downloadable resources, you have to deal with them differently. Besides embedding the link into meaningful phrases, you must inform users regarding the size and file format. It includes the following:
• The format is a clue to what an individual can do with the data.
• Another critical factor is the file size for individuals with costly Internet, limited storage, and slow connection.
When you use your website for sharing various files, you don't have to design each link appropriately. Just ensure that the entire series is well scannable.
► Buttons versus links
Every link on emails and pages is not equally significant. Often individuals want their target audience to click on primary links, whereas others may skip. If you are going to draw the attention of your target audience to the main action, you may use the button for presenting it:
• Buy tickets
• Get your white paper
• Subscribe to newsletter
• Download recordings
If you have a problem creating buttons because of time constraints and technical knowledge, you can grab the help of professionals who are quick and easygoing. Moreover, Online Impact 360 can help you create separate links and make the page bold and eye-catching.
Button text must have a corresponding pattern to avoid manipulating your readers and motivating them. Hence, you have to be concise when working on the buttons and ideally start with verbs. You may use a call to action specifically and precisely.
► Link-filled text
Although links help in the overall functioning of the Internet, pumping numerous URLs in every sentence is not a good idea. The first critical area where you have to invest your time is to sort which links are vital and which ones are not.
If you may edit something, there won't be an issue. Otherwise, you may group the link in a bulleted list and place it on the side of the related paragraph or phrase.
Grouping the link helps in multiple ways. Do you know the descriptive links help improve accessibility and usability? Yes, you heard that right. On the other hand, these links are long and appear in different formats.
Hence, they work well whether you use these links at the end of the paragraph or the beginning. However, if your goal is to trigger consumer action, you must ensure that the primary link stands out.
When you fix the width of a paragraph, you have to compose a text to fit every link. You must browse the Internet for information to amalgamate text with links.
Related: UI and UX Design in a Nutshell How it Impacts User Behaviour?
► Link accessibility
Various content accessibility guidelines are famous all across the globe. You can follow these standards and include their recommendation about visual features, hyperlinks, and other aspects. Accessible links look clear and tidy, and you should place them correctly.
► Distinction
People who suffer from color blindness may have issues with the layout. You cannot rely on color singlehandedly for distinguishing the link from the text. Only selecting the blue and red colors for linking will not work out. The most common method is underlining the link and making it bold.
► Colour contrast
Links are an interactive element that you have to comply with contrast recommendations. There are two levels of contrast, which includes the following:
Websites use medium contrast for the target audience.
The high contrast is applied on higher authorities and governmental websites for communicating information to the masses.
Like other interactive components, links must have visual keyboard emphasis. Hence, using these focused links would help because they look more noticeable and attractive.
► Optimization for readers
Blind users cannot see the website; they like to listen to the information. You have to work on the paragraph to transform it into robotic speech quickly.
There are keyboards for navigating the website and hundreds and thousands of tools to make these websites readable. Hence, you have to incorporate these features into your website so that your screen is readable and transparent.
Another controversial practice all across the globe is using multiple identical links. A single web page may have various links, which ultimately lead an individual to the same destination.
Hence, it is only creating a bad reputation. You can make different links and direct your audience to other destinations; otherwise, your target audience will develop a sense of haste.
These are a few points you have to keep in mind if you want to make your website visually appealing and functional at the same time.