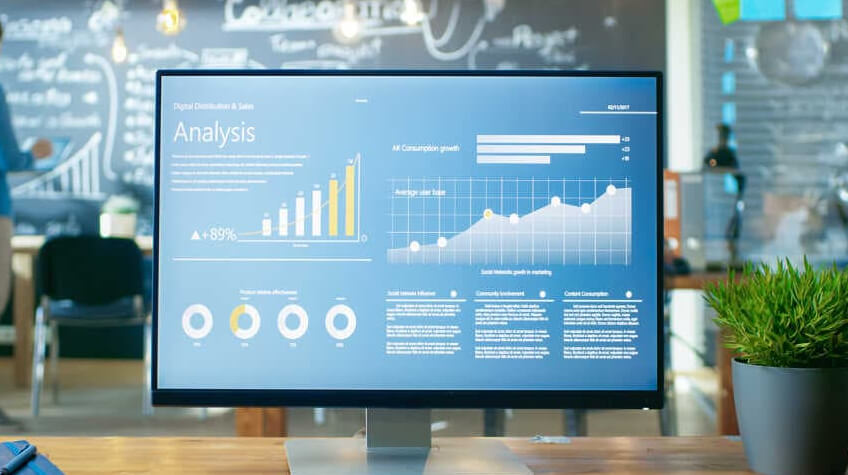 Data visualization is all about creating actionable and insightful reports. Hence the best way to do it is by having a nuanced understanding of the end-users and their data requirements. This is where SAP Analytics Cloud comes in as it enables users to conduct advanced and augmented analytics on massive amounts of data.
These changing scenarios can result in ineffective insights for the end-users every once in a while. Therefore, one needs to leverage the best practices to design user-friendly stories that add value to the organization. Hence continue reading to learn more about these best practices and master data visualization with SAP Analytics Cloud.
Essentials of a Good Dashboard Design
An appealing dashboard design does not just happen as one needs to make it happen. In general, the essentials for a good dashboard design can be summed up into three different fundamentals that include:
Better Understanding of the Target Audience: Data visualization is about conveying information appropriately that suits the audience's requirements. This makes it imperative to have an augmented understanding of the target audience and their requirements. This will help one structure the data to meet the requirement of the audience and drive better outcomes.
Understanding the Data in Question: This is the most critical aspect of data visualization because good data visualization is never possible without having a nuanced understanding of the data. Therefore, one needs to have an in-depth understanding of business processes and data associated with them. This will help one design the most refined product that would be valuable for the business.
Medium of Communication: Now that you understand your audience and data, it is time to give some thought to the medium of communication. It would be best to determine how the target audience will perceive and consume the data. This is essential for devising the ideal design for the dashboard.
How does SAP Analytics Cloud help?
Most people are unaware of this, but SAP SAC is equipped with some of the most amazing competencies that can be leveraged to enhance the dashboard. Therefore, let's have a look at some of those ways where SAP Analytics Cloud can be helpful for you.
1. SAP Analytics Cloud Smart Insights and Smart Discovery:
These are some of the most powerful tools available in SAP Analytics Cloud. The machine learning competencies of these can be very beneficial in enabling a business to make better decisions made possible with the generation of hidden insights in the visualization.
For starters, the Smart Insights tool can be based on either a single data point or the entire visualization. This will help one seamlessly determine the top contributors on any selected variance point of value.
When it comes to Smart Discovery, users can leverage it to save time by running automated machine learning algorithms in the back-end. This will help one determine any possible correlations between the target metric and different elements of the datasets.
2. Incorporating Interactivity within the Charts:
The best way to handle large data sets is by leveraging interactiveness. This will also enable the viewers to explore the data whichever way they deem fit. There are varied ways to deliver interactiveness where one could go with the drill-downs based on cross-tab or chart.
This is made possible as SAP Analytics Cloud enables its users to add any linked analysis to any cross tab or chart and deliver the data in an interactive manner. In case this does not bode well with your requirements, you can even leverage the capability to switch between dimensions and measures. The input controls of type dimension and measure offered by SAP Analytics Cloud enable one to switch between dimensions and measures within the widget seamlessly.
The other way to do so is by using icon-based linking and drilling to display different data. The stories in SAP Analytics Cloud enable users to add hyperlinks on shapes and images, linking any other relevant external sources or story pages.
3. Mobile Support while using Responsive Pages:
In case you don't already know, responsive pages are an accumulation of different structures that look like panels and are called tiles. These tiles are ideal for the reports constantly viewed on devices of various sizes. This also enables the viewers to enjoy an optimal viewing experience through the reflow of content based on the resolution.
Certain items such as data labels or legends will be hidden automatically in areas with small design spaces as it helps one maximize the usable area of the chart. Using responsive pages to create dashboards is always preferable to creating a dashboard on canvas. The reason behind this is simple, given the responsive pages are highly compatible with small screen devices such as tablets or smartphones. One can enjoy enhanced flexibility as the background of tiles can be customized to suit the user's preference.
4. Leveraging the 5-Second Rule:
It is no secret that the dashboard displays the most important information in mere five seconds. This means you must find the answer to their frequently asked questions in a glance. Therefore, one needs to ensure this rule is kept in mind for all the essential metrics that the viewers need to see.
This further makes it very important to have an enhanced understanding of the users and their expectations from the dashboard. This is where SAP Analytics Cloud comes in as it helps one leverage the thresholds to highlight the significant trends within the data.
SAC also offers the previously discussed responsive pages that give the option to scroll by default in case of extensive data instead of cluttering the dashboard and making it challenging to comprehend. Lastly, one could use the Bottom N Ranking to limit the number of components displayed in the initial layout.
Bottom Line
Data visualization has become very important in today's digitized and remote working environment. Therefore, organizations must make the most of tools such as the SAP Analytics Cloud planning to augment their dashboard designs and convey information in an appropriate manner. This will be very helpful in driving effective decision-making and stimulating business growth.
Author Bio: Eric Smith is an SAP professional providing consulting services for SAP ERP system to his clients. With a knack for technology, he loves to write on the latest SAP developments and share his knowledge with the readers.