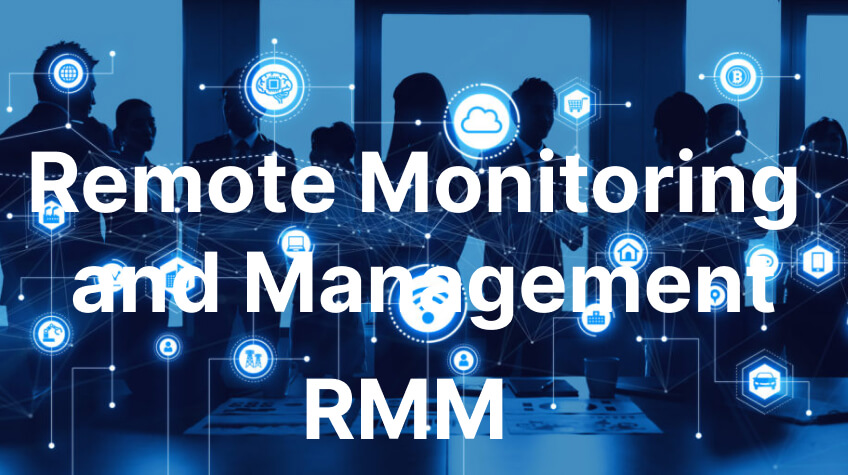 In the digital age, remote monitoring and management (RMM) has become increasingly essential as businesses must be capable of overseeing and controlling their IT infrastructure. Even when personnel are scattered and operating remotely, businesses should be able to oversee all their assets.
In this post, we will analyze the basics of RMM and discover what it is, how it works, and what benefits it offers.
Furthermore, we will discuss prominent RMM software solutions and how businesses can pick the most suitable one for their needs.
By the conclusion of this article, IT professionals and business owners will possess a thorough understanding of the importance of RMM in the current digital landscape.
Remote Monitoring and Management Fundamentals: Ensuring System Performance and Health
IT professionals are able to keep an eye on their systems and equipment using remote monitoring software. Through this, they can sustain their systems even when they are not physically in the area.
Without having to be there in person, IT professionals can spot any issues and take whatever steps are necessary to repair them with the help of remote monitoring.
Here are a few significant advantages of remote monitoring:
1. Active Surveillance
Even if they are not present in person, IT professionals are able to keep a close eye on their systems and devices in real-time using remote monitoring (RMM) software.
This program will emit notifications when issues arise, granting teams the opportunity to take action rapidly and avert system outages.
For example, RMM software can alert IT personnel when servers are running out of disk space, furnishing them the capacity to take the necessary action before any major problems come into play.
2. Increased Effectiveness
IT teams can simultaneously monitor several systems and devices via remote monitoring, allowing them to discover and prioritize issues according to their severity.
This can make them more productive and shorten the time it takes to find and fix problems.
Additionally, RMM software can automate repetitive operations, freeing up IT professionals to concentrate on more difficult problems that need human intervention.
3. Cost-Effective
Traditional on-site monitoring may not always be as expensive as remote monitoring.
IT teams can cut down on the requirement for on-site help as well as travel time and costs by remotely monitoring systems.
Additionally, remote monitoring can aid in problem detection and prevention before they develop into significant concerns, minimizing the need for pricey repairs or replacements.
Also See: 5 Simple Steps to Build a Successful Remote Development Team
4. Scalability
Depending on the size of the company and the number of systems that need to be watched, remote monitoring can be scaled up or down.
Because of this, it is a flexible solution that may change to meet the demands of a business.
No matter the size of the firm, RMM software gives IT personnel a simple approach to manage their systems.
Technologies referred to as remote monitoring tools offer IT teams a way to enhance productivity, guarantee business continuity, and observe their systems.
Utilizing RMM software, teams can incorporate or eliminate devices from the monitoring system and view them from a distance. This furnishes a practical approach to surveilling IT systems to guarantee they are functioning as planned.
Moreover, RMM technology furnishes teams the capacity to detect potential issues instantly and take the necessary steps to take care of them before they become worse.
The Remote Monitoring and Management Principles for Improving IT Infrastructure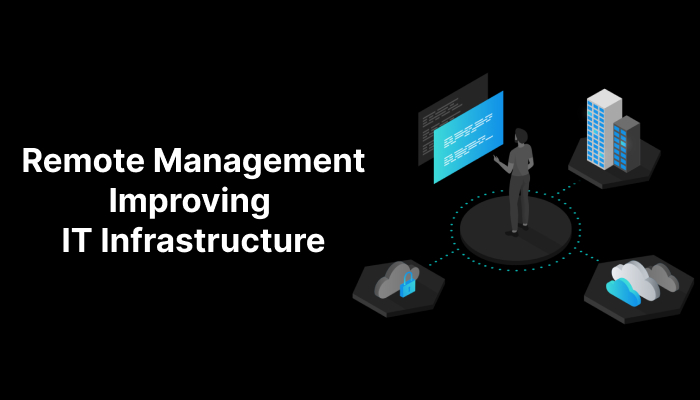 Another essential component of remote monitoring and management (RMM) is remote management.
IT workers can complete a variety of maintenance and management duties with the help of remote management.
These duties include asset management, backup and disaster recovery, software patch management, and performance monitoring.
We'll go deeper into these essential aspects of remote management and consider how they might be advantageous for companies of all sizes in this section.
1. Access and Management
Regardless of their geographical location, remote management enables IT professionals to remotely access and operate systems and devices.
For companies with a distributed staff, this is a useful advantage. It enables IT teams to carry out maintenance duties and diagnose problems without on-site assistance.
This does away with the requirement for a physical presence to handle technological problems.
2. Software Patch and Management
IT workers may handle patches and software updates across several systems and devices from a single place with the aid of remote management solutions.
This can assist guarantee that all systems are running the most recent software updates and security patches. The likelihood of cyberattacks and other security incidents will be decreased.
3. Asset Control
Additionally, remote management tools can aid firms in more efficient management of their IT assets.
By keeping an inventory, IT teams can manage their equipment and systems more effectively.
They are able to track usage, keep an eye on health, and prepare for upgrades or replacements as necessary thanks to this.
4. Backup and Disaster Recovery
Businesses can set up and manage backup and disaster recovery solutions with the aid of remote management tools.
In the case of a failure or calamity, this guarantees the protection of crucial data and systems.
IT personnel can lessen the chance of data loss and downtime by remotely configuring and administering these solutions.
5. Performance Evaluation
IT teams may benefit from real-time insights into system performance through remote management technologies. This makes it possible for them to spot and fix any potential performance issues before they become serious difficulties.
This might assist companies in maintaining optimal system performance and guaranteeing the constant smooth operation of their IT systems.
In general, remote management is an effective solution for companies that must oversee their IT infrastructure from a distance.
To administer and maintain systems more effectively, IT professionals can use remote management techniques and technologies.
By doing so, you can lower the chance of downtime and guarantee company continuity.
How to Pick the Most Effective Remote Management and Monitoring (RMM) Software
IT teams need RMM software in order to remotely control and keep an eye on their devices and systems.
There are various important considerations to take into account when choosing RMM software:
1. Possibilities and Functionality
Pick an RMM program that provides a full range of features and capabilities to suit the requirements of your company.
These features could include capabilities for remote control, monitoring, patch management, software deployment, asset management, and reporting.
Organizations are able to better manage their IT infrastructure thanks to all of these characteristics.
2. Effortless Use
Choose an RMM program with an easy-to-use user interface and controls.
Your IT team's learning curve can be shortened as a result, enabling you to use the program efficiently and rapidly.
3. Integration of Additional Tools
Think about RMM software that integrates with other devices and systems. like help desk software or PSA (professional services automation) software.
Your IT operations could be more efficient and streamlined as a result.
4. Growth Capacity
Make sure the RMM software you select can scale with the expansion of your business.
This might make it possible for your IT team to maintain effective and efficient system management and monitoring even as your business grows.
5. Security
When it comes to remote monitoring and management, security is crucial. Choose an RMM program with strong security features.
Encryption, multiple-factor authentication, and role-based access controls ought to be among these characteristics. Your systems and data will be more secure from online threats.
When choosing RMM software, carefully take into account these important elements. You will then be able to select a solution that satisfies the needs of your business.
Additionally, it will make it possible for you to properly administer and watch over your IT systems from a distance.
Bottom Line
IT teams may remotely manage and monitor their systems and devices thanks to the remote monitoring and management (RMM) feature. Organizations can increase the effectiveness of their IT operations, reduce downtime, and increase system uptime by using RMM software.
IT teams can get the support they need from RMM software to manage and monitor their systems. It offers a variety of features and functionalities, such as remote management and monitoring.
Numerous considerations need to be taken into account while choosing RMM software. These include the tools' capabilities and usability, simplicity of use, compatibility with other tools, scalability, and security.
You may increase the effectiveness and productivity of your IT staff by selecting the appropriate RMM software based on the requirements of your business. This will also guarantee the stability and safety of your systems.
Keep in mind that Remote Monitoring and Management (RMM) is a continuous process that requires continual administration and monitoring to keep your systems safe and secure. Your company can have more control over your IT infrastructure with the correct RMM software. The use of best practices helps guarantee that your systems are always safe, reliable, and working at their peak.