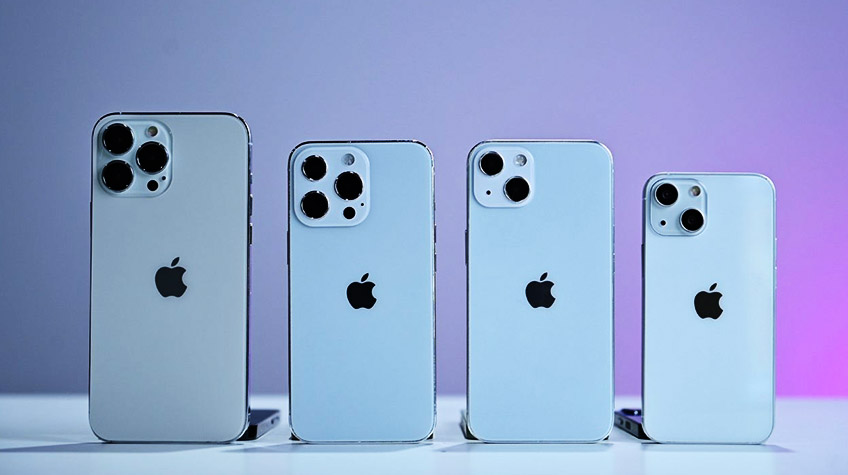 The new range of Apple iPhones features ground-breaking camera advancements and a powerful processor with a significant increase in battery life. The Cupertino-based tech giant unveiled four new iPhone models: the iPhone 13, iPhone 13 Pro, iPhone 13 Pro Max, and iPhone 13 Mini.
Besides featuring a sleek and robust design, iPhone 13 and iPhone 13 mini will have a sophisticated new dual-camera system for better images and videos in low light and Cinematic mode, something that passionate photographers always look for.
Here's all that you need to know about the next generation of the world's best smartphones:
Design and display:
The iPhone 13 and iPhone 13 Mini have been completely redesigned on the inside and out. They now come in five beautiful colors with a sturdy flat-edge design and an exquisite aluminum frame. Ceramic Shield, which is exclusive to the iPhone and harder than any smartphone glass, is included on the front of the 6.1-inch and 5.4-inch displays2.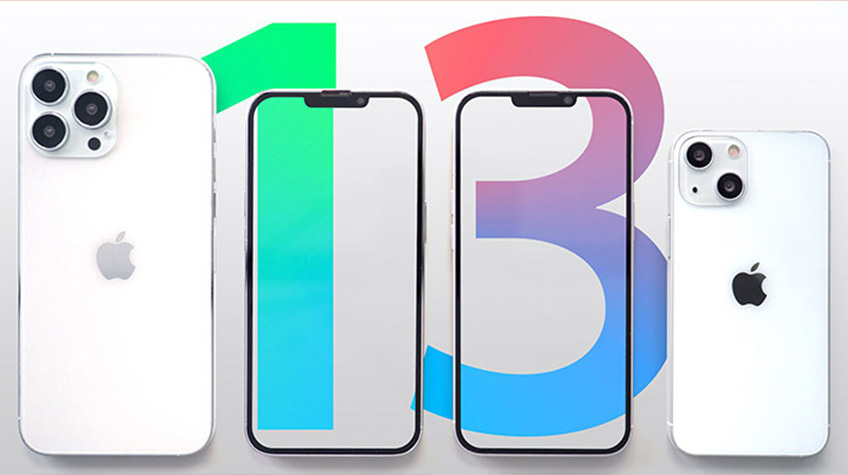 All iPhone 13 versions have an industry-leading IP68 water resistance rating 3 and are engineered to resist spills from everyday substances. A redesigned rear camera layout enables the advanced dual-camera system with diagonally arranged lenses, and a revamped TrueDepth camera system is smaller while yet offering the same ground-breaking features, such as Face ID, facial recognition in a smartphone that is the safest, but with more display area. The redesigned Super Retina XDR OLED displays have a greater peak brightness of 1200 nits for HDR content such as photos and movies, as well as a better contrast ratio for true blacks and a 28 percent increase in maximum outdoor brightness of 800 nits.
Camera:
You'll get to experience the most advanced dual-camera system — with an all-new Wide camera with 1.9 million pixels and a bigger sensor, resulting in less noise and faster shutter speeds required in a variety of lighting settings, resulting in even more detailed photographs. The Wide camera on the iPhone 13 Pro and iPhone 13 Pro Max, when combined with the wider /1.5 aperture, offers improvements in low-light photos and videos. Photographic Styles and Cinematic mode would allow users to personalize the camera, giving video storytelling a new depth.
The A15 Bionic processor in the iPhone 13 and iPhone 13 mini also provides super-fast performance and power efficiency, as well as longer battery life, a brighter Super Retina XDR display that pulls content to life, remarkable durability with the Ceramic Shield front cover, 128GB of storage, an industry-leading IP68 water resistant rating, and an improved 5G experience. Besides, Sensor-shift optical image stabilization (OIS), which is exclusive to iPhone, is featured on both models. It stabilizes the sensor instead of the lens, resulting in smooth photos and steady video even when the user is not present.
Related: Beware of Buying an iPhone: Check these MUST HAVE features unavailable in iOS
Processor:
Both the models have an A15 Bionic processor with almost 15 billion transistors and leverages 5-nanometer technology to handle the most demanding tasks, including the newest computational photography features.
Battery Life:
In both the iPhone 13 and iPhone 13 mini, the A15 Bionic, more efficient components, a larger battery, and power optimizations through tight integration of hardware and software bring considerable battery life gains. The iPhone 13 will last up to 2.5 hours longer than the iPhone 12, and the iPhone 13 Mini will last up to one hour and a half longer than the iPhone 12 mini.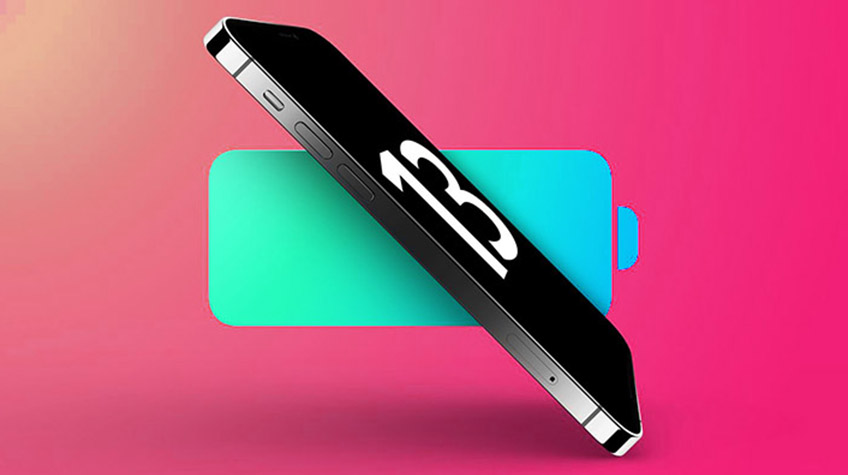 Colors:
The iPhone 13, iPhone 13 mini, iPhone 13 Pro, and iPhone 13 Pro Max will come in five colors: pink, blue, midnight, starlight, and (PRODUCT) RED1.
Pricing & availability iPhone 13 Pro in India will cost INR 1,19,900, while the iPhone 13 Pro Max will be available for INR 1,29,900.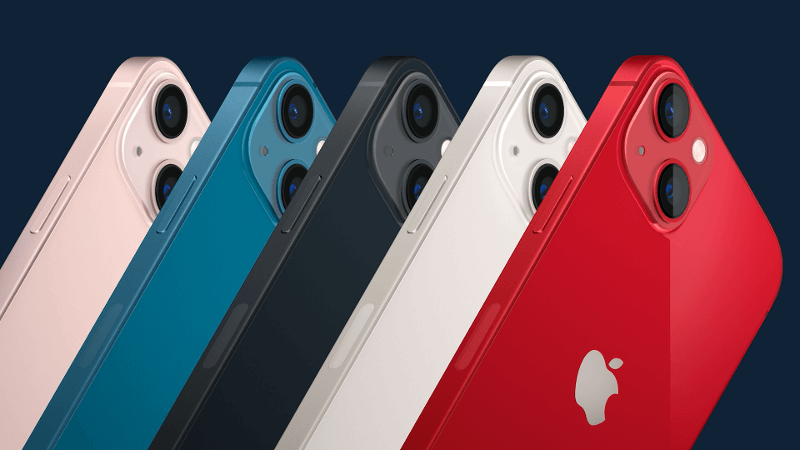 Meanwhile, the iPhone 13 and iPhone 13 Mini have starting costs of INR 79,900 and INR 69,900, respectively.
Customers in India, Australia, Canada, China, Germany, Japan, the US, the UK, and more than thirty other countries can begin pre-ordering the iPhone 13 and iPhone 13 mini starting at 2:30 p.m. IST on Friday, September 17, with delivery beginning on Friday, September 24.
Beginning Friday, October 1, both models will be available in Turkey, followed by Malaysia, Mexico, South Korea, Thailand, and almost ten other countries and regions on Friday, October 8.
You can purchase the iPhone 13 for USD 33.29 (US) per month for 24 months or USD 799 (US) before trade-in, or the iPhone 13 mini for USD 29.12 (US) per month for 24 months or USD 699 (US) before trade-in, via apple.com/store, in the Apple Store app, or at Apple Stores.
Apple Authorized Resellers and some carriers also sell the iPhone 13 and iPhone 13 mini.