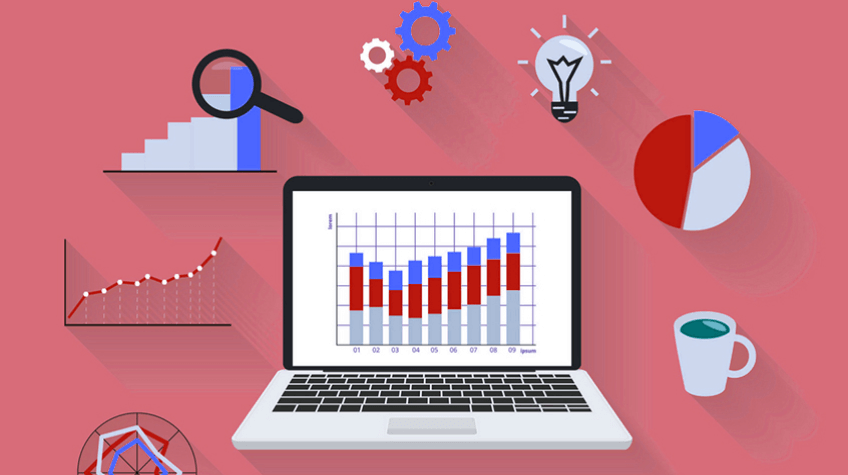 Building a customer base and establishing methods to retain those individuals is easier in today's market; however, it can still be challenging if one does not have the right tools. Having the right tools can help businesses determine their bottom line. Acquiring affordable software that simplifies the process for small businesses is the prime requirement of any business, irrespective of its size.
That is when CRM or Customer Relationship Management Software comes into the picture. CRM is vital regardless of whether a company is large, medium-sized, or small. This software assists businesses in managing, tracking, and organizing their customer relationships. In this post, we will go over everything there is to know about this software, including the benefits of CRM software.
Are you ready to explore more???
Let's get started…
What is CRM software?
CRM stands for "customer relationship management." It helps businesses manage, track, and organize their customer relationships. A CRM helps you store customer databases, such as user behavior, purchase records, time period they have been associated with your company, etc., which you further use to optimize your sales and marketing processes and enhance customer service across the organization.
CRM software, in essence, tracks the behavior and actions of your current or potential customers via your company's website, email marketing campaigns, or social media platforms, and then guides the customer through the sales or buying cycle by sending a triggered email or notifying a sales rep of the customer's interest.
CRM software helps you centralize, optimize and integrate your connection. The better you know your target audience, the stronger your relationships and reach out to your customers.
Let us now look at the benefits of CRM system.
Here we go…
Customer Relationship Management software provides numerous benefits; the following are some of the benefits of using CRM.
1. Centralized Database.
Database management is critical to your company's success because they communicate information about your sales transactions, product inventory, customer profiles, and marketing activities. Database management can help your business grow and improve its bottom line.
CRM software, on the other hand, makes database management a breeze for a company. It benefits businesses to have a centralized database that allows for quick cross-team access and also the ability to manage all information in one place. CRMs save reps time digging through data and documents to find the information they need about prospects in order to follow up on and close deals.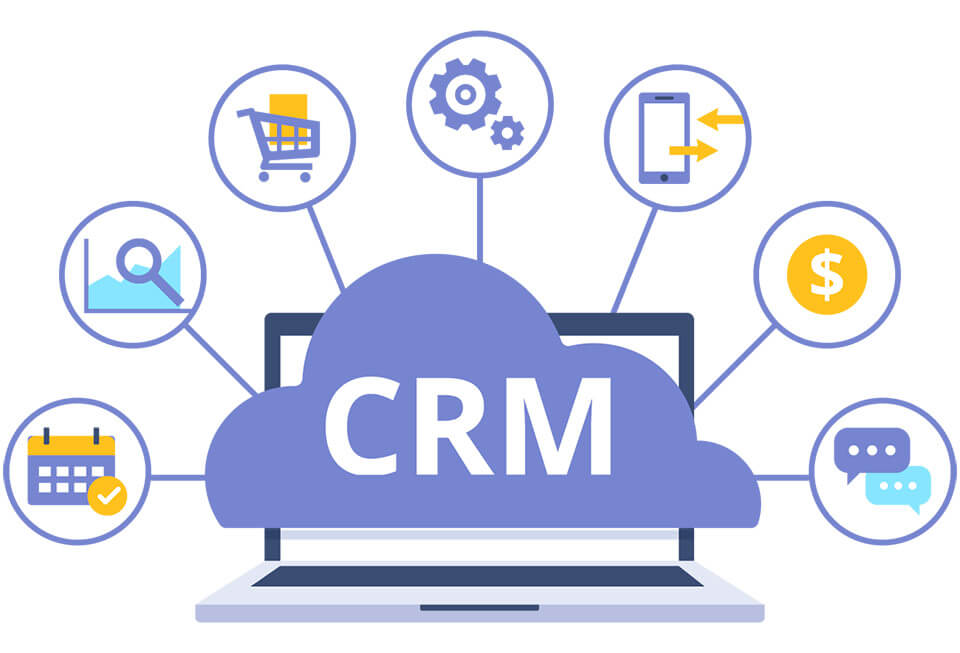 A centralized database, for example, enables a sales representative to determine which products a particular customer is interested in quickly. Suppose the customer has previously interacted with the company. In that case, records of that interaction will be saved in the CRM, and the same can be used for future marketing efforts and sales pitches.
2. Streamlined Communication
A company that implements a smooth communication system throughout its organization grows at an exponential rate. However, effective communication necessitates the use of appropriate tools, and CRM is capable of doing so.
A CRM can manage all communication, both internal and external communication, smoothly. CRM enables sales representatives to track all aspects of the buyer's journey, including every interaction, email, phone call, and so on.
Apart from this, CRM assists representatives in determining whether or not to contact a specific prospect again. It will also assist them in recalling whether or not they have already sent a prospect the resources they requested.
3. Automate Data Entry
I'm sure the last thing your sales representatives want to do is enter data. Yes, because most people find data entry tedious, and a company's database is critical to improving its bottom line. However, your team will never have to waste hours logging emails, calls, meetings, and interactions with a CRM because the system will automatically collect and aggregate this information.
Furthermore, a CRM allows representatives to update all deals based on the stage they're in — the system will then handle the rest, such as weighting, description, etc., making the data entry process as coherent as possible for everyone involved.
4. Better Customer Service
Better Customer Service is one of the foremost benefits of CRM software. It doesn't matter how good your product or service is if you can't provide excellent customer service. Although best CRM software has many features, it was designed primarily to improve business-customer relationships, and this still remains its principal determinant.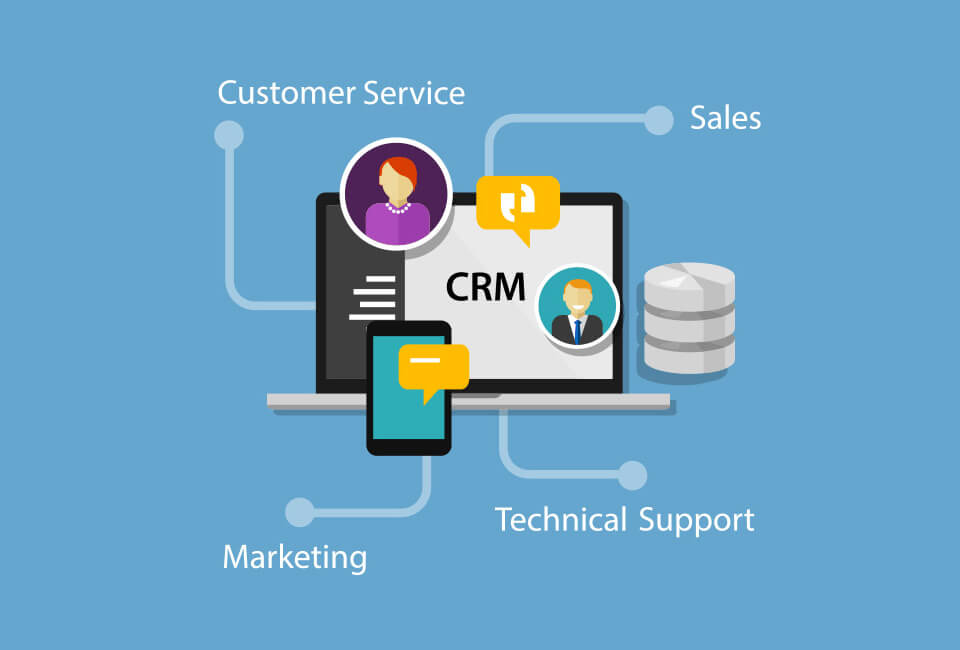 A CRM manages all of your interactions and collects critical customer information – such as customer demographics, customers' purchase records, and previous messages across all channels – and makes it readily available to anyone in your organization who needs it. This ensures that your staff members have access to all of the information they need about the customer, which they can use to provide a better customer experience and, as a result, increase customer satisfaction. CRMs assist you exceedingly in increasing customer retention and satisfaction.
5. Improved Sales
The primary goal of any business is to have increased sales. This is only possible if the company employs the appropriate tools to reduce sales representatives' involvement in time-consuming tasks, thereby saving them a significant amount of time that they can use to generate business for the company.
A CRM tool can assist you in streamlining your sales process, creating a sales pipeline, automating key tasks, and analyzing all of your sales data in one place, significantly increasing sales and productivity. A CRM allows you to create a step-by-step sales process that your sales reps can rely on and that you can easily adjust as problems occur. Since implementing CRM, business owners claim that their sales have increased by up to 30%. For even more helpful information, head to the Salesforce article here.
6. Timely Follow-Ups with Prospects.
The human brain has a limited capacity for memory. We can't keep everything stored in our heads. And the sale is a process that involves many steps, including prospect follow-up. Failure to follow up with your prospective clients/customers on time can result in the loss of both business and customers. A CRM, on the other hand, can be highly beneficial.
A CRM keeps track of all of your prospect activity, allowing your salespeople to know when they really need to follow up with specific prospects. When representatives are reminded of particular follow-ups, they can schedule their contact when their assistance is most beneficial to a prospect. This, as a result, increases their chances of converting more of these leads into customers.
7. Analytical Specifics
Having a large amount of data is not enough for a business. It is necessary to understand how to use that data effectively. CRM software usually includes built-in analytic capabilities for contextualizing data and breaking it down into actionable items and easily understandable metrics. Metrics like click-through rates, bounce rates, and demographic data allow you to assess the success of your marketing campaign and optimize accordingly.
8. Proper Customer Segmentation
Proper Customer Segmentation is one of the top benefits of CRM software. When a customer database can be sorted based on specific criteria, reaching out to a customer becomes a breeze. CRM takes care of it for you. It allows you to sort contacts based on the information you've gathered about them over time. A representative, for example, might filter by location, company size, or deal stage. As a result, your employees will always have a clear understanding of how to position outreach for each segment, increasing the likelihood of conversion.
9. Enhanced Customer Retention
In today's competitive world, retaining a customer is a difficult task. Once you've acquired and converted leads, you must work hard to keep them as customers and promote customer loyalty. Companies must engage in numerous marketing activities and employ the appropriate tools in order to stand out and ensure that their customers do not forget them. A CRM software will help you determine problems and quickly address them with your customers by providing sentiment analysis, automated ticketing, customer support automation, and user behavior tracking.
Remember that a high customer downturn can have a negative impact on your business, such as decreased revenue or disrupted cash flow; therefore, it is essential to use CRM and the information it provides about your customers to encourage customer loyalty and repeat business.
10. Increased Productivity and Efficiency
Every business wishes to increase its productivity. Whether a company is small or large, it wants to produce more output from the same amount of inputs. CRM software can handle the job efficiently and decisively. It employs marketing automation technology, which speeds up mundane tasks like lifecycle emails and frees up your employees' time to focus on tasks that are important for the organization's success, such as revenue generation.
It also ensures that no task is left unfinished, such as all-important emails are sent to the prospects or target customers. In addition, a CRM also provides you with a dashboard that helps you know how your business processes are performing and where your workflows need to be improved.
11. Generate Automated Sales Report
Creating a sales report can consume a significant amount of time for your sales representatives. CRM software, on the other hand, enables them to collect and organize data about prospects and deals through reporting features such as sales dashboards and reports. Furthermore, it enables sales representatives to better automate and manage their leads, deals, and contacts. They can also assess their personal performance and keep a record of their goals and the work required to meet their targets.
Sales managers can use the same sales reports to see how their team is doing to meet sales goals and review the number of closed deals. Seniors and other organizational leaders use these sales reports to track the amount of revenue generated.
12. Automated Sales Forecasts
The propensity to plan strategically and make informed decisions is essential for any organization. You can pull in key metrics like monthly recurring revenue (MRR), Gross Margins, Net Profit Margin, and Net Promoter Score with the CRM reports, making it easier for sales organizations to identify trends and develop performance-related forecasts.
Furthermore, CRMs enable representatives and sales managers to see which tasks and sources generate the most profitable leads for representatives. This information assists team leaders in developing sales projections for the coming months.
13. Scale Up Your Sales Processes
A CRM allows your sales representatives to keep track of leads, prospects, and customers in one place over time. Besides, CRMs also allow you to review specific activities such as emails, phone calls, and scheduled meetings.
Sales managers can then use the data to identify patterns and determine which sales processes are working well for their team and which could be improved — this is how your sales team can use CRM data to scale your processes as your business grows.
14. Facilitates Team Communication
Team communication is critical for an organization. With the help of CRM, you can ensure that effective team communication is facilitated throughout your organization and among representatives. Effective communication is critical to maintaining a consistent brand image among all representatives who interact with prospects and make sure that representatives learn from one another and work together to meet sales targets.
15. Effective Administration
Finally, one of the most important benefits of CRM software is effective management within the organization. The use of a CRM will make all of your administrative tasks easier, such as manual data entry, scouring for email chains, recording conversations, and saving customers' contact details.
Wrapping it up…
These are the top 15 benefits of CRM software. The good news is that CRM software allows business owners to tailor their customer relationship program to the product, the company's mission, the price point, or any other requirement they may have.