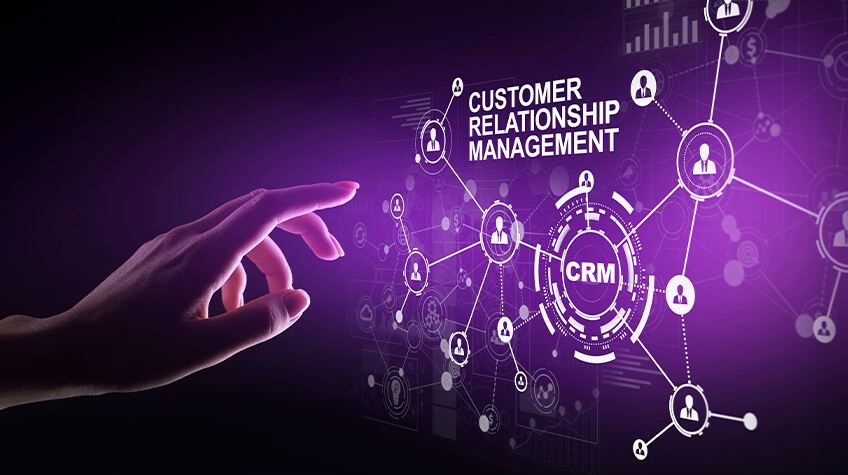 There was a time when only large enterprises and multinational corporations could afford to purchase and implement Customer Relationship Management (CRM) software systems. Truth be told, they were the only ones who really needed it back then before the pervasiveness of online transactions.
But with a globalized e-commerce market, coupled with digital transformation trends, even small businesses with online stores can now receive inquiries from other countries. Some of these orders and inquiries aren't retail or one-time purchases, but inquiries for bulk orders from Business-to-Business (B2B) enterprises looking for alternative suppliers. You might want to continue reading to get more information on what is a crm system and how it works.
Essential Features For Small Businesses
In choosing a suitable yet affordable CRM system, it's best for small businesses to keep in mind a few essential features as their criteria. Aside from picking an affordable CRM, they should focus their choice on those that have a simple platform, since they don't have complex workflows and transactions yet.
There are numerous sophisticated features in each CRM system, but some of these were designed for large enterprises and multinational corporations with complex processes. Small businesses should choose a CRM that has a relatively low learning curve requirement. Likewise, if you and a few of your staff are the only people who are going to run the CRM system, it would be best to choose something that all of you can learn quickly. In addition, choose a simple platform that can be scaled for future enhancements.
Affordable Cloud CRM Systems
The good news is that even small businesses may now implement a CRM system without breaking the bank. This is a great opportunity for small businesses because companies that chose to implement them have increased their sales by double-digit percentages. Here are some of the most suitable yet affordable CRM systems for small businesses that you can choose from:
1. Less Annoying CRM
Less Annoying CRM (LACRM) was specifically designed with small businesses in mind. They have a single package that includes all the features needed by startups and small businesses. Some of these are functionalities for tracking leads, keeping in touch with your contacts network, ensuring that follow-through communications are sent to pending prospects, and enhancing task management.
Features:
A lean and nimble toolkit that's perfect for converting contacts and managing customers.
Lead tracking by sorting your pipelines and qualifying contacts.
Allows you to access emails from external contacts within the LACRM platform.
Limitations:
Not too many app integrations.
No in-app notifications, but can be sent out through email or SMS.
Pricing:
USD$15 for each user every month, billed monthly.
Offers a 30-day free trial period.
2. Salesmate.io
Salesmate.io is the CRM for salespeople who would like to focus their time and efforts on selling rather than on learning how to implement a CRM system. It's most suitable for small businesses, but it's also popular among enterprises in the construction and real estate industry.
Features:
Has a dashboard that can be customized.
Has features for analytics and reporting.
Contains tools for handling phone calls and managing deals.
Contains functionalities for mobile apps.
Limitations:
Some users have stated that there's something missing in its customization features when you try to create custom data fields.
Some essential tools (such as email analytics) are only available if you get premium versions.
Pricing:
Offers a free 15-day trial period on any of their existing versions. All versions are billed once a year.
Starter version – USD$12 for each user every month.
Growth version – USD$24 for each user every month.
Boost version – USD$40 for each user every month.
3. Freshsales
Freshsales CRM system is a powerful solution for enterprises that have a full-fledged sales force. It offers automation solutions and functionalities for companies with complex workflows and processes. It has all the features and operational functions needed by a professional sales team. It has features to attract and qualify leads, and engage prospects and customers in a customized manner and context-specific ways. It can provide small businesses with AI-powered insights to identify opportunities for initiating and closing deals.
Features:
Have built-in communications features for telephone, email, chat, etc.
Enables sales teams to focus their time and efforts on selling.
Features and functionalities automate the sales process and workflows.
Enhances the productivity and efficiency of sales teams.
Deploys Freddy AI, which provides insights into the best deals to pursue which sales teams have better chances of closing.
Functionalities to forecast revenues through sales prediction.
Limitations:
Enhanced features are only available in the premium versions.
Time-based workflows are only offered in premium packages.
Chatbot tools are only available in pricier versions.
Only the premium packages have advanced metric reporting.
Pricing;
They have a free plan for startups. All plans are billed once a year.
Growth Plan – USD$15 for each user every month.
Pro Plan – USD$39 for each user every month.
Enterprise Plan – USD$69 for each user every month.
4. Copper
Copper is a great choice if your business already uses a lot of Gmail apps and tools in your existing business systems and processes. It's able to integrate quite well with G-Suite. It's easy to install and could be up in a few minutes. Some of its highly useful features are the smart identity verification method, lead tracking, and customer monitoring.
Specific Functionalities And Features:
Copper enables you to manage your leads using a smart qualification process that helps you sort the leads and contacts in your sales pipeline into qualified and not qualified leads.
It has a feature that enables you to automate the input of data and information.
It can help you make the most of your contacts by identifying opportunities for repeat sales, upselling, and cross-selling.
You can easily access your contacts through text, email, and voice communications which are all supported. It can transcribe voice interactions through its in-app notes log system.
You can create pipeline progress reports to monitor your team's workflow and performance. Its drag and drop functionalities make it easy to use. You can even set up alerts for aging orders.
Limitations:
Copper requires a bit of a learning curve before you can implement it
It's going to require some time for learning and implementation within your existing business systems
Some users have reported issues when they import files from Excel. When the data isn't imported correctly, you might have to input the missing or incorrect data manually.
As of now, you can't attach files if you're going to send an email from within the Copper environment. You'll have to go to your Gmail to attach your file and send your email.
Pricing:
You can use Copper for free on a trial mode for 14 days to see if it suits you. All plans are billed once a year.
The basic Plan is priced at USD$19 for each user/month.
Professional Plan is priced at USD$49 for each user/month.
Business Plan is priced at USD$119 for each user/month.
Conclusion
The realities of a globalized e-commerce market and the growing trends of digitalization and digital transformation have compelled small businesses to rethink their lead management and sales pipeline funnel conversion systems. Many of them have realized that even though they're still small, the world has become their market because of the power of online stores to reach potential buyers and consumers throughout the world. The good thing is that there are now powerful CRM systems for small businesses.