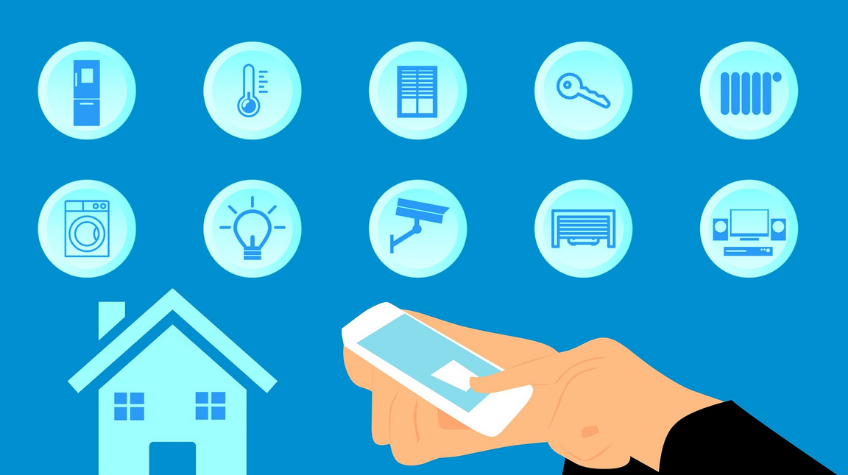 Real estate has always been a technologically oriented industry, but there have been some considerable advancements in the past few years. The development of real estate technology has had an impact on how the industry runs and has changed the face of the industry itself.
These new technologies that are impacting the real estate industry will continue to impact the industry in 2022 and beyond. Whether you're a real estate agent looking to sell more homes, a landlord looking for better tenants, or a first-time homebuyer, these advancements are going to impact your life significantly.
But how?
Scroll down to read the entire article.
This article will discuss in-depth how technology is impacting the real estate industry.
Let's get started…
How Are Cutting-Edge Technologies Impacting the Real Estate?
Undoubtedly, the growth of technology has resulted in substantial improvements in the operation of online buying and selling platforms in recent years.
Real estate operations and accessibility have become significantly simpler and more user-friendly in recent years. Making contact with prospective tenants or homeowners has become a breeze for landlords, as well as for tenants to reach out to landlords.
Today, buying, selling, or even renting a property has become a cakewalk for everyone, unlike in the old days. Real estate agents can now easily cater to the demands.
Whether a real estate agent is looking to sell a house or a landlord looking for an ideal renter, or a homeowner looking to resell his/her house, everything can be done with just a few clicks – all thanks to the technology in real estate!
Whether it's for constructing, construction services, home services, acquiring, selling, or renting, the adoption of technology has drastically altered the interaction process for all parties involved in the transaction.
But the questions arise – Which technologies and trends should you be on the lookout for in the coming years?
And
How will they affect the real estate industry as a whole?
To answer these, we have rounded up a list of the technological advancement altering the commercial real estate industry:
► Big Data
Data mining and big data are two terms that are used to refer to the same thing.
Why does everyone seem obsessed with Big Data?
Simply because data-driven facts help homeowners, renters, and real estate agents make more informed decisions.
Big Data lets you gain insights into patterns, trends, prices, associations, demographic data, and projected value in specific locations.
Using this new real estate technology, which utilizes both historical and real-time data, people can make more informed decisions.
♦ Here are some of the benefits of employing Big Data in the real estate industry:
It supports you in determining the value of a property by giving real-time region price research as well as projections of future price fluctuations.
Due to the fact that price swings are common in the real estate industry, the risk is extremely considerable. By projecting future prices, big data helps to reduce risk.
You can market and sell a property more efficiently using big data analytics.
The insights gained using big data reduce the chance of investing in the wrong attributes. It does this by recommending profitable ideas that will increase the real estate industry's efficiency.
While real estate agents are presently working to tailor their customers' recommended homes based on personal preferences and needs (such as the number of bedrooms and location of the property), the industry anticipates that big data will eventually enable even more intelligent choices.
Real estate agents and/or house buying platforms can successfully predict what a homebuyer wants if the right conditions are in place — even if the homebuyer hasn't expressed their preferences explicitly in the past.
► Virtual Reality
Even while virtual reality is often associated with gaming, the technology actually has a wide range of practical uses and has found its way into a variety of professional fields, including real estate.
It helps potential tenants and homebuyers inspect a property at their convenience and from any location.
Virtual reality is becoming increasingly popular – and for all the good reasons. While images and video may not give the feeling of an actual property tour, virtual reality is incredibly lifelike and detailed, not to mention entirely immersive.
The following are some of the benefits of employing virtual reality and augmented reality in real estate:
When people relocate to different cities or countries, the biggest trouble they face is investing or renting the right property.
More often than not, people put their hard-earned money in the wrong property just to go through all the discomfort later.
And that's when virtual reality comes in handy. Tenants or homeowners can take a virtual tour of a flat or property before making an investment or renting a place.
Augmented reality has increased the efficiency of real estate marketers and real estate agents. Now they don't need to run after people to show them the property.
They can provide access through mobile and online apps. Also, clients will have the opportunity to save time while thoroughly inspecting a property from the comfort of their place.
Virtual reality contributes to improved bottom lines. It enables realtors to operate efficiently throughout all stages of the sales, purchasing, and even decorating processes.
Augmented reality helps streamline the processes, especially during the pandemic situations, such as Covid-19. Everything came to a standstill when the COVID-19 pandemic struck.
In order to avoid the transmission of disease, individuals were instructed to avoid socializing and so on, making it impossible for people to see the property in person.
On the other hand, virtual reality allows consumers to view the property online without ever having to interact with anyone in the actual world.
Today, landlords and real estate agents use Virtual Reality to show potential renters or homeowners the properties.
It helps them give prospective renters or buyers an interactive picture of available homes while maintaining safety protocols.
► Machine Learning and Artificial Intelligence
Artificial Intelligence (AI) and Machine Learning are two components used to enhance performance based on prior experience or pattern recognition.
Real estate investors employ such systems to successfully control expenses, manage risks, and increase returns through the use of algorithms that predict and factor in individual investor concerns.
Real estate search analytics improves the process by which prospective buyers are connected to desirable properties, strengthening the broker's efforts.
Apart from that, realtors, property developers, and real estate companies frequently use AI tools such as chatbots.
These chatbots automatically respond to customers' frequently asked inquiries. Additionally, realtors can leverage analytics to acquire a better understanding of the earnings and gains associated with a particular project.
► Smart Home
Digital technology is dominating the world, and that's the reason every sector, including real estate, seems to be obsessed with it.
Today, people can use technology to have complete control over everything from lighting to entertainment in their homes.
From wifi-enabled cameras to access control gate security systems, technology in real estate is simplifying and enhancing the lives of today's homebuyers.
Digital automation has transformed lives and made it possible for home buyers and inhabitants to enjoy a carefree existence.
Smart home technologies are making a positive difference in people's lives. With the aid of technology, more intricate tasks have become simpler and easier.
Real estate business owners are now embracing digital technology in full force. Houses and multifamily complexes are increasingly being built with smart home technology in mind.
A few of the most frequently encountered built-in smart house technologies are as follows:
Smart TVs
Smart lighting system at homes
Acoustic systems
Smart Home Appliances, and so on.
Many home buyers are looking to purchase a home that is totally outfitted with smart technology, which will allow them to save time and live a more convenient lifestyle in the future.
According to research, customers will be more likely to choose a home that includes these features.
► Social Media Platforms
Social Media Platforms, such as Facebook, Twitter, Instagram, LinkedIn etc., have a big influence on customers worldwide.
These platforms are by far the most effective medium for real estate developers to market their projects and garner interest from their target demographic is social media.
Research indicates that 77% of realtors actively utilize social media in some capacity for real estate. 47% of real estate businesses claim that social media generates the most incredible quality leads compared to other channels.
Social media platforms are an excellent tool for real estate brokers and property builders to increase their visibility.
They can establish a following, spread brand awareness, and promote their properties online without spending a fortune on marketing activities, all with the few touches of buttons.
Having social media handles is beneficial not just to realtors and their businesses but it is also beneficial to property hunters.
According to statistics, 99% of millennials begin their home search online to save time.
Property hunters use social media handles to learn about the latest property developers and their projects and the facilities and infrastructure of a building or society.
► Internet of Things (IoT)
Today, the Internet of Things (IoT) is the new normal. Home automation and smart homes rely heavily on it.
This entails automating the capability of a hand-held device or voice command to manage various aspects of the home, from curtains to energy.
The Internet of Things has begun to alter how homeowners view their property. It is proving to be a game-changer for real estate developers.
Rather than selling a house alone, developers are luring buyers with internet-connected homes.
Additionally, it is projected that real estate brokers would eventually employ IoT for home searches.
Consumers' current behavior of going online and pecking their way to their ideal home will be supplanted by voice-activated programs integrated into their phones that can instantly respond to any questions they have.
► Task management with Software
Realtors, landlords, property owners, modern property managers and other real estate professionals are sometimes plagued by the fact that they have to perform the same tasks over and over again on a daily basis.
More often than not, they do the same paperwork for each residence, which just adds to their workload.
In addition, keeping all of the data in one place and extracting relevant insights from it becomes challenging.
Of course, the traditional technique of keeping track of real estate data is inefficient and time-consuming.
On the other hand, technology helps realtors avoid repetitive tasks, ultimately saving a lot of time that they can utilize in their core areas.
Aside from that, there are software and applications that help realtors promote their properties, manage marketing campaigns, appointments, and a variety of other responsibilities.
This, in turn, allows realtors, real estate managers, and agents to have improved ROIs.
► Cloud Computing
The Cloud has been hailed as one of the most significant technological breakthroughs in recent years. Currently, it is used in a range of real estate applications, including lending and completing transactions.
Since the outbreak's inception, cloud computing has been used to conduct remote closings and other activities that were formerly carried out in person.
It doesn't seem to slow down any sooner. We may continue to see remote closings and an increase in the use of electronic document signatures after the pandemic threat has gone, who knows.
Cloud makes internal business processes, renewal of rent agreements, etc., a breeze for real estate managers, agents, etc. It makes operations easier and more efficient regardless of the application.
Additionally, it is typically both faster and more secure than alternatives.
Moreover, realtors can save a significant amount of money by using the cloud.
In most cases, the cloud provider takes care of infrastructure, upgrades, power, software licenses, and other related expenditures for the real estate companies.
Scalability is one of the most appealing characteristics of the cloud, as it allows realtors to access resources only when they are required.
► Building Information Modeling Technology
Property developers and realtors are using Building Information Modeling (BIM) technology to model a building.
They use this cutting-edge technology solution to present their soon-to-be-constructed projects to potential house buyers and pique their interest.
BIM technology helps the property buyer better understand the physical dimensions of the property in terms of strength, lighting, and skeleton structure.
Property developers now add a 3D design of the project on their websites, which assists them to have improved bottom lines.
► Putting It All Together
So these are the technologies impacting real estate and will continue to impact the sector in the future as well. So, if you're still depending on age-old methods of selling and buying homes, it's time to change the way you work.
Almost all the sectors, including real estate, are using technology to streamline their processes and make selling and buying properties a breeze for all!
So, if you're already in this sector or want to enter it, you'll need to change the way you buy and sell real estate.
Moreover, it is crucial to keep an eye out for the revolutionary technologies that will emerge in the next few years.
It will help you make the most of it when new technology in real estate is introduced and stands out amidst the competition.
Also see:
1) Cryptocurrency A Big Revolution: How to Prepare for it?
2) Top 10 Future Trends in Supply Chain Management
3) 6 Factors That Have a Major Impact on the Success of Your eCommerce Store