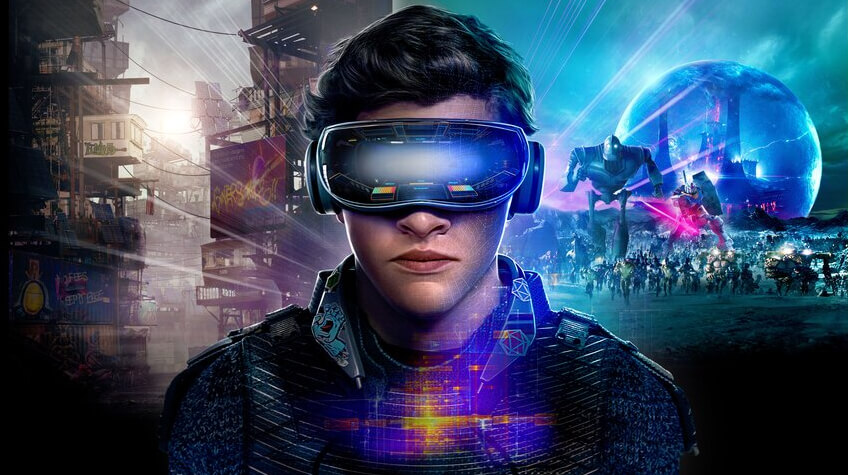 Everyone seems to be obsessed with Metaverse, and why not. After all, this new technology is taking the world of gaming to a whole new level.
Virtual reality (VR) has long been a strong contender in the gaming industry. Early 2D immersive games, such as Minecraft and Second Life, featured some of the features of Metaverse. Metaverse is attempting to create a connected universe of virtual realities. Research indicates that gaming will dominate VR spending for the next few years.
In recent years, the Metaverse has gotten a lot of traction, and for all the good reasons. It offers a wide range of options, from interacting with childhood cartoon characters to developing, owning, and managing a virtual piece of land. There is a lot, a lot more about Metaverse that you need to understand.
This article has everything you need to know about Metaverse Gaming and how it has enhanced the overall gaming experience.
Let's take a look at what gaming in the Metaverse could look like; here we go…
Table of Contents
What is Metaverse gaming?
The Metaverse is an assemblage of virtual worlds that continues to exist after you've stopped playing the game. The majority of these virtual worlds are linked to AR and VR to enhance the gaming experience.
The games allow players to communicate, socialize, and even make money in the digital world. This digital realm enables videogame developers to sell non-fungible tokens (NFTs) like virtual firearms, shoes, helmets, and so on.
Creators use 3D tools like Unity and MagicaVoxel to create digital items in metaverses. The ownership of these items is NFT-certified on the blockchain and is not reliant on the Metaverse.
Most of the Metaverse games require the possession of NFTs. Many businesses are already focusing on the Metaverse, including NIKE. As a result, it's plausible to anticipate the emergence of top Metaverse games in the coming years.
Many people, even experienced gamers, may be unfamiliar with the concept of metaverse games. This post will discuss everything about Metaverse Games, including the future of metaverse games and Top Metaverse games play-to-earn.
So, let's get started…
How Does Metaverse Gaming Look?
The Metaverse is a unified and interoperable virtual reality arena in which users can use modern HCI gear and software to interact with one another and the digital world around them. Virtual reality gaming has reached new heights thanks to this technology.
VR gaming consists of two-dimensional immersive games; however, Metaverse has created a three-dimensional virtual reality world that you can view in 360 degrees and virtually "touch" with a realistic sense of perception.
It proposes that numerous virtual reality games be joined together to form a single user-friendly environment. People would be able to switch between gaming apps, interact with the same players in different locations, and even transfer their achievements without taking their VR headsets off.
Key Features of Metaverse Gaming
Thanks to Metaverse, that will make your gaming experience awesome. Here are the key features of Metaverse Gaming that make this technology the best in the industry:
1. Games-as-Platforms:
The users will now have more versatile gaming experience with the Metaverse. They would be able to be a part of the virtual world. They can create their own material sub-games within a game and use the gaming environment as a platform for other activities.
2. Social Gaming:
The Metaverse is essentially social, which distinguishes it from typical solitary virtual reality. Multiplayer gaming will take on a new dimension as gamers will be able to invite real-life friends, communicate with other players, form connections, and so much more. All this will let players have an excellent gaming experience and fun.
3. Metaverse games play-to-earn:
This is the most significant aspect of Metaverse gaming. Now players would be able to participate in profitable activities in addition to following linear storytelling and regulations.
Wondering how?
Well, you will be allowed to sell the items that you have won or gained in the game to other participants in exchange for cryptocurrency. Isn't it a wonderful way to earn while having fun?
4. Game Asset portability:
Metaverse's interoperable architecture makes game asset portability possible. This implies that weapons or avatar improvements obtained in one game could be transferred to another, with NFT rules governing persistent ownership.
The Metaverse uses augmented reality and mixed reality to give a more natural experience. Mixed reality gaming might be used in the Metaverse, allowing users to seamlessly transition from group chat in
AR to an MR board game to a full-fledged VR world.
Top 5 Metaverse Games Play-to-earn
Let's take a look at some of the Top metaverse play-to-earn games that are already causing a stir.
1. Axie Infinity
Axie Infinity is the most popular online game for earning money in the Metaverse. Sky Mavis, a Vietnamese studio, created it. It's an NFT-based game that accepts Ethereum-based cryptocurrencies or SLPs (Smooth Love Potions).
This game lets users earn money or SLPs by breeding, racing, battling, or trading their "Axies," or pets. It was published in 2018, but its popularity has just soared. The game has become a signature in the
NFT gaming market, with people making a lot of money playing it.
The game was based on the Pokémon franchise. It has Axis monsters that you can use to combat other Axis. It is now the most valuable Metaverse game, with a market cap of $9 billion. It's the best and most popular Metaverse game right now, and its creators have big plans for it.
2. Alien Worlds
Alien Worlds is an NFT metaverse game with decentralized finance (Defi) where players compete utilizing unique digital objects (NFTs), earn Trillium (TLM), the in-game money, and travel between planets on Alien World Missions.
Trillium is staked on planets in order for players to vote in upcoming planetary elections or to increase the planet's prize pool. Players can also participate in weekly council elections, make proposals for how the planetary money should be distributed, and even run for planetary council. Players have complete control over the acquisition and assembly of NFTs in this game.
To participate, players simply need a WAX wallet and go to play.alienworlds.io, which is entirely free. There are no private or public keys in this system. The players then proceed to the location where they wish to mine.
3. Plants versus Undead (PvU)
Plant versus Undead is a blockchain game where you execute tasks in exchange for credits in the form of Light Energy (LE) resources. These LE resources can be exchanged into PVU tokens, which can then be sold on a DEX for a variety of other cryptocurrencies.
It's a multiplayer tower defense game inspired by the popular Plants vs. Zombies series. Users can purchase one-of-a-kind NFT-backed digital plants and other in-game items to compete with other players or complete objectives. Each user in this game is allowed to cultivate his own plants or sow seeds to increase the number of plants available. Plants and seeds can be sold or purchased on the platform's internal Marketplace.
The game is set in the "Planet Plants" universe, and players must use zombie-fighting plants to defend their "Mother Tree" from attacks. Players earn in-game tokens for each successful defense round, which they may use to buy new seeds or trade for other cryptocurrencies.
4. Farming Tales
The Farming Tales Metaverse game is another wonderful Metaverse game play-to-earn. This Metaverse game concentrates around farming, with players earning SEST tokens as an in-game incentive. It is based on the Wax blockchain that allows players to earn tokens and redeem them for real-world goods. If you enjoy farming games, you will undoubtedly enjoy this one.
This farming game employs a variety of NFTs, ranging from farmers to plots and crops. Stables, gardens, coops, docks, and other amenities are available to players. They gather materials from them to sell and trade in the town of New Waxchester. It is a hybrid 3D farming game and real-life farm, introducing staking and the Cubitus token as the next step of their new economy (CBIT). Staking SEST using the in-game wallet is the only way for players to earn CBIT. The game distributes CBITS to all in-game wallets on a daily basis based on their staked pool share.
Know that it's not a free game. Before you can begin harvesting, you must first acquire game NFTs. Stabling is required for all animals in a suitable structure. To get the most out of their gaming stuff, players must harvest on a regular basis.
5. BlockchainRPG
BlockchainRPG is a new Metaverse play-to-earn game; it was released in November 2021. It is a blockchain-based role-playing game. This game takes place in the imaginary land of Aurum. The players in this game can hunt monsters, gather resources, build items, improve their tools, and compete with other players. BlockchainRPG has a fun earn-to-play type of gameplay. You can earn GOLD and rare NFTs in this game.
You can also compete against other players in the game for prizes. Also, it lets you trade, buy, and sell in-game stuff with other players to aid each other in your quests!
In such a short time, BlockchainRPG has exploded in popularity. Over 3 million transactions have been made in the game. It's been created with the goal of earning a model in mind. As a result, players will be able to create digital objects and sell them to other players on the Marketplace. The game developed the quad-token economy, and users can simply purchase these tokens using WAX on the Alcor market.
Related: What is Blockchain Technology and How Does it Work?
20 Metaverse Games List
1. Axie Infinity (AXS)
2. The Sandbox Game (SAND)
3. Decentraland (MANA)
4. Illuvium (ILV)
5. UFO Gaming (UFO)
6. Sorare
7. Vulcan Forged (PYR)
8. Fortnite
9. Mobox (MBOX)
10. Ultra
11. Star Atlas (ATLAS)
12. Polkacity (POLC)
13. Revomon (REVO)
14. Minecraft
15. Ember Sword (EMBER)
16. Blockchain Monster Hunt (BCMC)
17. StarMon (SMON)
18. Bloktopia (BLOK)
19. Acknoledger
20. SolChicks (CHICKS)
Future of Metaverse Game
Believe it or not, the future of Metaverse gaming is very bright. It is going to grow in the future with more and more companies creating Metaverse games.
In the games, there is already a Metaverse to some extent. Some social aspects of the Metaverse are already present in video games. For example, Second Life, an online social network built by Linden Lab nearly two decades ago, was a forerunner to the Metaverse, where users constructed digital versions of themselves to communicate with others.
Another wonderful example is Fortnite, a multiplayer online shooting game that can be played on desktops, consoles, and mobile devices. The average Fortnite user spends hundreds of hours in the game, creating their own avatar and fighting and engaging with other players' avatars. It also allows players to earn virtual currency, which they can use to buy clothing and other accessories for their avatars.
Nike is another example that is coming up with its own game-as-platform. The brand has teamed up with online gaming platform Roblox to create 'Nikeland,' a virtual reality experience. Nikeland will initially be a free service. However, the scope for monetization in this arena is clear. Nike has filed seven 'virtual goods' trademarks for branding in NFTs and videogames. Users could shop and create a property in the virtual world to enhance their virtual lives.
Adidas, the footwear behemoth, is also paying close attention to the Metaverse. It is also planning to create its own piece of digital real estate.
Aside from these, several more companies are developing Metaverse gaming platforms to provide their consumers with a fantastic gaming experience. Given this, Metaverse appears to have a promising future. Furthermore, fast internet connections, powerful virtual reality headsets, and a large gaming audience have all made living in a lifelike 3D simulation easier.
Why does the Metaverse matter?
The Metaverse is indispensable, and it will play a significant part in our future society. The majority of us now communicate with our pals via digital channels. Digitally interacting has become the new normal after the COVID-19 pandemic. There's no denying that more of our conversations will take place in digital spaces in the future.
At every level, the Metaverse will spark a thriving new economy. It will let businesses have another revenue stream. Moreover, the Metaverse will provide genuine human connection and unmatched access to opportunities no matter where you are.
With the Metaverse, users would be able to teleport to their favorite sport, visit their favorite spot, and whatnot. A crypto-based economy will also allow for more equitable content, incentivizing and consistent royalties. The options are limitless.
Furthermore, as metaverse-related technologies get more powerful and innovation advances, the boundary between "virtual" and "actual" will undoubtedly diminish. And most importantly, the Metaverse is here to stay for longer, which is why it's so vital.
As a result, anyone who does not keep up with these advancements will eventually find themselves in disfavor. Having no presence in the Metaverse in the future is like preventing your own growth.
So, wait no more, it's time to leverage technology!