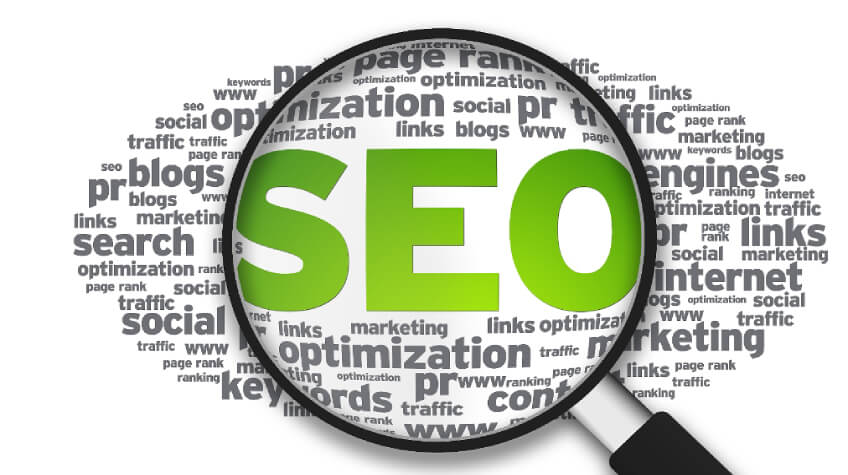 Most of the content available on the internet is in the English language, which is not the most spoken language in the world. If you are making content only in English, there is a possibility that you are missing a huge number of people from your chosen audience.
It is thought that almost 20% of Google searches are in regional languages. It means if you are sticking to a single language, you are ignoring a big audience. A little bit of your focus and planning can increase the organic traffic to your website in a short time.
The other important thing is that everyone is creating content in English for their website and business. This fact has increased keywords competition to a great height. So if you are still willing to create a website in a language that has huge competition, you need a lot of money and effort to make a place between big companies and websites. Creating content in multi-languages gives you a chance to rank higher in Google searches and be a brand in a specific niche.
If you can run a website properly, you should check your fate in a multilingual website for sure. Here are the 4 helpful SEO tips for you to improve a multilingual website.
Best SEO tips to improve multilingual website
1. Post unique content
It does not matter in which niche or language you are going to create your website, unique content is the most important thing all the time. To maintain the bounce rate of your website, you should have to make sure that the content available on your website is interesting and well-researched.
It would have all the queries and answers to all the questions in the native language of your audience. Well-organized content is the key to getting more and more audiences.
Before posting content, make sure that there are no plagiarism issues in it. You should check its uniqueness by using an online plagiarism checker to get the results where the content was published before, so you can find that the content is unique or duplicate. Any minor issue of plagiarism can cause harm to your website ranking.
2. Know your audience
Before getting started, you should do deep research about the audience you are going to target. You should know the common use phrases and words they use in their daily Google searches.
While searching in English, we often use American English spellings so SEO experts set their targeting keywords in American English. But when it comes to a language other than English, you should know the correct spelling of the words and the position of the words in a long-tail keyword.
For example, the chair is not called chair in all the countries. In Spanish, it is called "Silla", in German "Sessel", and in French "Chaise". So you should know the proper and most used terms about your niche and use them properly.
The best solution to this is you should hire quality native content writers from the region you are going to target. It will help you to get the best and fluent content without any plagiarism or copy issues.
You can use free keyword planner to get an idea about short-tail and long-tail keywords. This will help you to be in a circle of most asked quires by your selected audience.
Your self-research policy can help you a lot to know about the nature and approach of the audience.
3. Use dedicated URLs
To avoid duplicate content issues and to indicate the language, you can use dedicated URLs. The place of the indicator depends on the structure of the URL made by the webmaster. There are three different types of dedicated URLs used. Each of them has its own pros and cons as well.
You can get your website's ccTLD in which your domain name ends with the language indicator. For example, if you are going to target the US then your domain name ends with .us instead of .com. This approach makes clear to your audience and search engines which country you are going to target.
This is a little bit expensive approach as you have to register and pay for each domain individually.
You can also set a subdomain to indicate the language. A subdomain will be a part of your larger domain, so you only need to register one domain. For a US website, it would be .us followed by the original domain name itself.
In this way, you are not sticking to a single region or language at all. You can host multi-languages on a single domain with different subdomains easily.
A disadvantage of this practice is Google may ignore all the SEO done to the main website. That's why it is important that you should not change only the content on the website but should translate URLs, title tags, and meta descriptions as well.
You can also set subfolders in your main domain to indicate a different language. For example, the US version of your website would be .com\us.
This practice has two main advantages, one is your separate subfolder benefits from the ranking of the main domain and second, you just have to register and pay only for one domain.
4. Update title tags
The first thing a user sees on your page while googling is title tags. Make sure that these tags include keywords in the language a user is searching for.
Updating the proper title tags can not only improve your website ranking in search engines but also help you to increase click-through-rate to your website.
To avoid any confusion about the content available on your website, you should update title tags properly. You should also update image tags to get better search engine-friendly results.
Conclusion
To rank a multilingual website, you should focus on several essential factors. The most important of them is your content should be unique and plagiarism-free.
A multilingual website gives you a chance to gain more organic traffic using keywords with less competition.
In this article, we have discussed 4 important points you should keep in mind to rank your website with multi-languages in higher ranks.