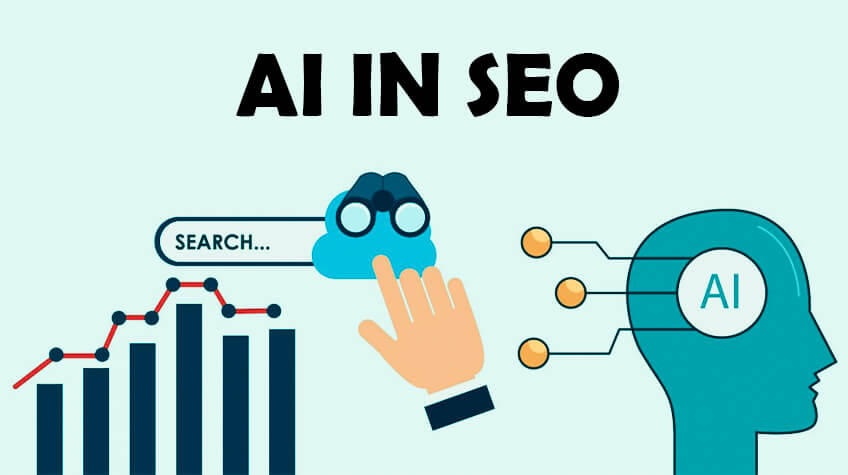 Search Engine Optimization or SEO is an online strategy that is used to maximize your online presence. This simply implies that it helps you increase the number of visitors to your website. The more the number of visitors on your website, the more your online traffic will be, and the better your chances of providing your product or service to a bigger number of individuals.
Another important aspect of getting higher web traffic is excellent user experience (UX). Your company will benefit from SEO because it organically builds trust.
User experience refers to how your target demographic engages with the content on your website.
When clients have a great experience with your company, they click on your website more often, which boosts your traffic and, as a result, improves your search engine optimization.
To improve the overall quality of the digital marketing your company engages in and the amount of exposure it receives. SEO is purely driven by statistics. A significant amount of careful analysis is required for SEO.
SEO is a practice that is both difficult and always evolving. It is important since it increases traffic, spreads awareness of your business, fosters engagement with customers, and has a direct bearing on the quality of the user experience. The digital marketing strategy that is successful for your company must include SEO as an essential component.
In this post, we will understand how Artificial Intelligence AI is affecting SEO.
So, let's get started…
Role of Artificial Intelligence in Search Engine Optimization
Artificial Intelligence is a cutting-edge technology that has gained immense traction in the past few decades. It is dramatically altering and reshaping industries in the digitally evolved world of today through the use of smart gadgets, chatbots, self-driving cars, and of course, digital marketing.
Over the course of the last few years, the field of Search Engine Optimization has been subjected to a number of different tactical shifts. These alterations were brought about as a result of the ever-evolving methods for optimizing the user experience as well as the progressive and clever new algorithms.
More and more digital marketers are now using AI to outsmart Google's algorithms. AI employs complex algorithms of machine learning to recognize the arrangements and a massive amount of data in cyberspace.
The application of artificial intelligence to search engine optimization enables the collection of precise and real-time data on targeted ads, the evaluation of the quality of existing content, the framing of commercial campaigns, and the management of the customer section for specific market segments.
There is no doubt that AI is in possession of a number of innovative techniques that allow for the management of both time and resources.
How does Artificial Intelligence affect Search Engine Optimization?
Today, people simply use Google to search for anything or when they have any queries. On an average, Google processes more than 40,000 queries every second, which is a huge number. Digital Marketing is your only tool to stay ahead in the game. If you really want to thrive, then optimizing the content is A MUST. SEO-optimized content has become the need of an hour to be successful. That's the reason artificial intelligence needs to be given top importance because it is tied to search.
Here is how AI is influencing SEO:
1. Artificial intelligence help generate superior content
The internet is swamped with unlimited information. However, the matter of fact is that your user is looking for a specific solution to their questions. That's the reason Google come up with unique algorithms to process the search, evaluate its significance, and offer accurate results.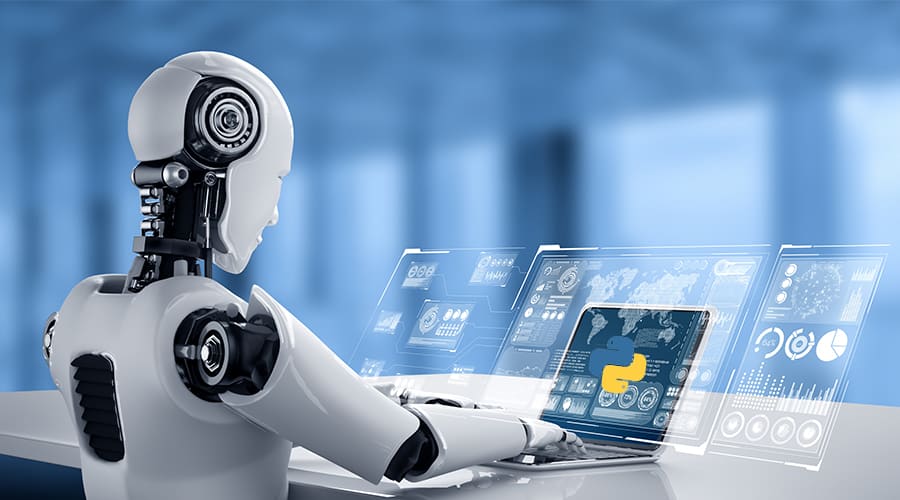 Businesses may improve their traffic and rankings, as well as provide users with accurate and pertinent results, with the use of artificial intelligence.
2. AI helps make content strategy perfect
Artificial Intelligence and Machine Learning are assisting search engines to include visual content as well. This helps AI make content strategy perfect. Gone are the days when you had to type your queries. Today browsers can even process requests using voice commands and can also grasp what those commands mean.
Because of this, it is imperative for businesses to develop highly effective content marketing strategies that include visual content and voice search. There are several analytical tools that businesses can use. These tools make use of machine learning (ML) to collect consistent data in order to gain an understanding of the social media behavior of internet users.
RELATED: The Do's And Don'ts Of Gaming SEO
3. AI help increases productivity
As said earlier, the internet is swamped with unlimited content. Productivity and getting optimum results from digital marketing strategies are becoming increasingly tough. However, with AI, you can be sure of increased productivity.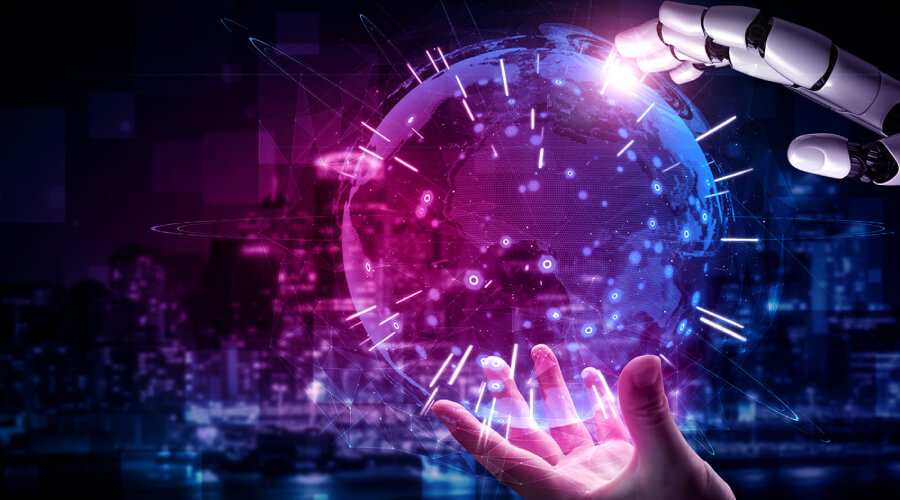 Artificial intelligence presents digital marketers with enormous potential and the opportunity to acquire a competitive advantage. Using AI-based solutions, businesses can improve their productivity and the effectiveness of their marketing operations.
4. AI makes Reporting and Analysis easy
Artificial Intelligence demonstrates the genuine capability of real-time analytics for Digital Marketing. Using AI, Digital marketers can understand the apparent flaws in their strategies, and accordingly, they can take action to improve their website and landing pages. Doing so helps companies have higher Google rankings. Also, you can use artificial intelligence software that can give you remarkable feats if deployed skilfully.
5. AI improves the outcome of digital marketing activities
AI also includes Machine Learning, which helps to simplify the hard SEO process. Using AI, digital marketers can make informative decisions centered on semantic searches, consumer behavior, lead generation, and content development.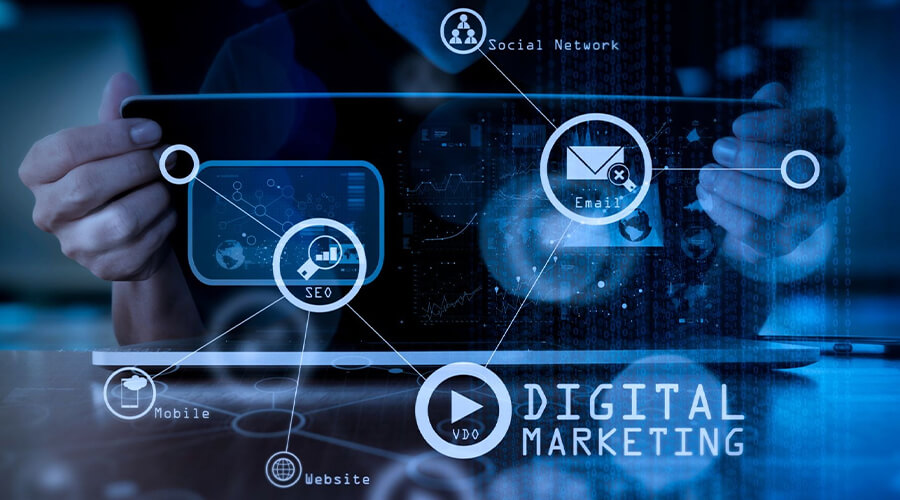 Moreover, it makes predicting consumer behavior really easy. Companies these days use chatbots and push alerts to deliver a unique user experience to their visitors. Doing so helps businesses improve both the performance of their website and its ranking.
Wrapping it up…
So this is how AI can help improve your SEO strategies. Businesses who wish to improve their online presence, as well as their number of leads and revenue, can benefit from SEO. And WeeTech Technologies can help you in your endeavor.
We offer unique AI services and solutions. We design unique SEO solutions keeping your particular needs in mind. We can help you have increased return on investment (ROI) by automating your business processes.
Ours is the tried-and-tested SEO procedures and strategies that have consistently produced positive results for all of our customers.
So, if you're looking for SEO solutions, contact us!
More on this topic…