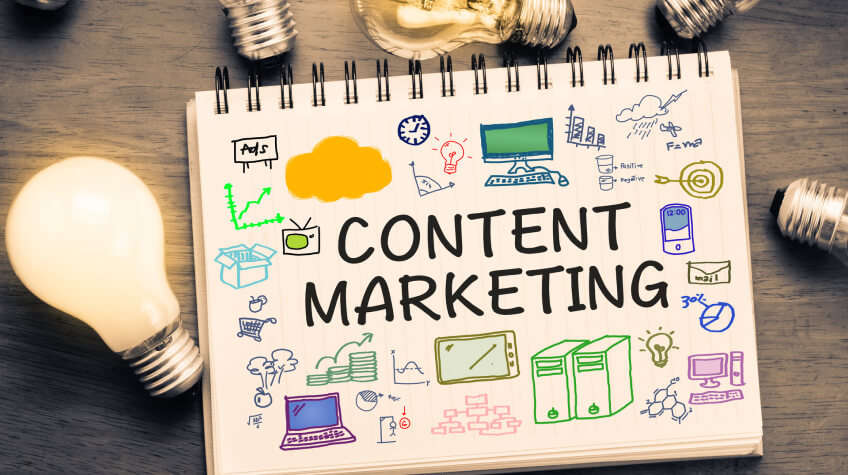 Today, businesses operate under very competitive digital landscapes. To stand out, many company owners need to seriously consider investing in content marketing. And for a good reason, digital marketing can potentially deliver great results. Continue reading below to learn more about the art of content marketing for e-commerce businesses, how it can help online companies grow, and many more.
An Overview Of Content Marketing
Content marketing is a promotional strategy for attracting and engaging audiences by creating and posting relevant materials such as blog posts, videos, audio files, and other online media. This content-driven approach seeks to provide useful information to target customers rather than directly promoting a business. Typically, content marketing is tailored to address clients' needs or pain points.
The first benefit of investing in content marketing for the growth of your e-commerce business is that it can boost your web traffic. Effective content marketing seeks to offer quality information to target audiences and is the foundation of online ranking. If you create an effective content marketing strategy, your website will rank higher in search engines, improving your visibility and driving more organic traffic to your online store.
Moreover, an effective content marketing strategy can help increase your sales. Before making purchases, customers usually explore different options for their problems. Publishing content on your website allows potential customers to find solutions to their problems. In the long run, this enables you to connect with a large target audience, generate more qualified leads and increase sales.
Furthermore, content marketing can be a powerful tool to overcome market competition. Creating and posting informative content on your website and other online platforms positions your business as a credible and authoritative source of information in your niche. This credibility and authority help you to establish customer trust and differentiate yourself from other players, ensuring you gain a competitive edge.
Leveraging Content Marketing For E-Commerce Growth
As detailed in the previous section, investing in content marketing can be valuable to your e-commerce store in many ways, including increasing website traffic and sales. Nonetheless, you'll have to establish a robust strategy. Here are some simple yet effective tips for an effective content marketing strategy:
1. Hire A Digital Marketing Agency
Hiring a digital marketing agency is one of the best ways to promote your products or services and enhance your e-commerce growth.
To succeed in content marketing, working with individuals who understand the ins and outs of the digital landscape is vital. Marketing agencies possess the right expertise and adequate resources to help establish and execute effective content marketing strategies tailored to your business needs.
Hiring a digital content marketing company can help you save time as well. Creating content and managing promotional campaigns can be overwhelming and time-consuming, especially when done internally. Instead of spending time managing your content marketing strategy internally, you can entrust the tasks to outside professionals.
Rely on a digital marketing firm to help with various tasks, including content ideation and creation, content distribution, and tracking the performance of promotional campaigns. And because they're experts in that field, they can complete tasks faster than internal employees who are likely to be learning on the job and making mistakes. Besides, hiring a digital marketing agency allows you to centralize your focus on core business activities, ultimately boosting your e-commerce growth.
When hiring a digital marketing agency, choosing the right partner is crucial. That's because only by working with a suitable provider can you get better results from your content marketing strategy. Define your content marketing goals and find a digital marketing agency specializing in your niche. And select a company with many years of work experience as it demonstrates their ability to handle your various content marketing tasks. You can visit https://smartlydone.com/ or any other similar platform to identify a reliable expert for your content marketing strategy.
2. Identify Your Target Audience
As noted earlier, effective content marketing involves addressing customers' needs and interests. But to achieve this, you must know your target audiences. Before you start creating and posting content online, ensure you understand your target customers – it'll help you to build content tailored to their problems. Below are ways to strategies to help you with this process:
● Conduct Market Research
Conducting marketing research is the simplest way to identify your target audience. It involves gathering information to gain insights into various aspects of the industry or market, including customers. This approach lets you know customers' demographics, income levels, and shopping behavior, allowing you to understand your potential audiences.
● Create Buyer Personas
If there are visitors coming to your site, collect their data. Consider various aspects such as their location, gender, age brackets, and pain points. Use this information to create buyer personas and segment them according to their needs.
● Use Surveys
Using surveys can help identify your target audiences. It involves approaching your existing customers to learn about their preferences and challenges. By asking relevant questions through surveys, you can collect valuable information to help define your target audience.
Defining your target audience gives you a deeper understanding of your customers' needs. As such, you can create and post useful content.
3. Research The Right Keywords
Undoubtedly, digital content is one of the most important components of your digital strategy. Yet it might not be helpful if you don't research the right keywords. Many customers utilize certain words, terms, or phrases when searching for specific information online. Researching the right keywords and efficiently using them in your content will make your website more visible to potential consumers.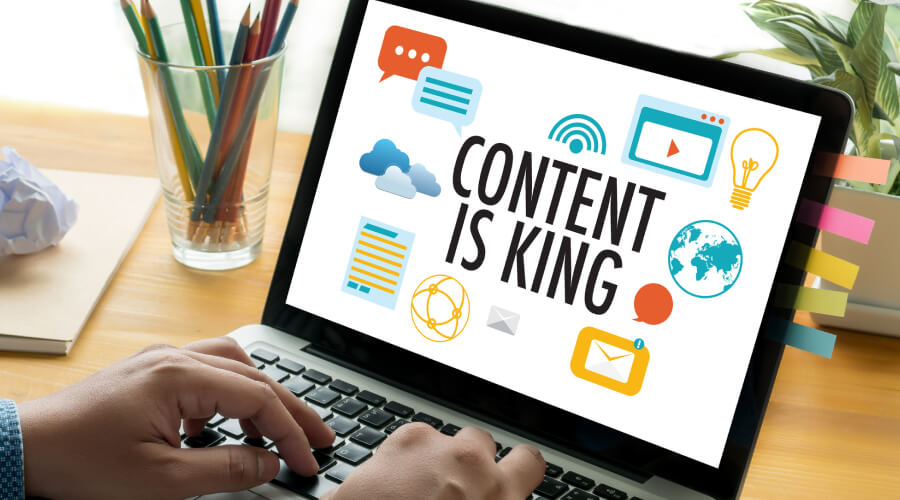 Putting yourself in customers' shoes is the easiest way to identify the right keywords for your content. Suppose you're a customer searching for information related to the niche you operate in. What keywords would you utilize? List all the phrases that come to mind, which will help identify relevant keywords and topics for your digital marketing strategy.
Another way of defining the right keywords for your content is to study your competition. By analyzing competitors' website content and page titles, you can identify which keywords they're ranking for.
To add, you can utilize keyword research software to discover keywords many customers search for in your niche. Whatever approach you use, you can refine your own keywords to use in your content.
4. Utilize Customer Reviews
The ultimate goal of leveraging content marketing is to increase sales. One reason you couldn't generate more revenue is probably because your website lacks trust signals. Many customers today like associating with a brand with strong social proof. Without it, you'll likely experience a lot of abandoned shopping carts, increasing your bounce rate. Fortunately, you can avoid such an issue by utilizing customer reviews and the latest technologies available.
Customer reviews can promote your content marketing strategy in various ways. For instance, it helps build trust and credibility. Potential clients who see good reviews on your website will likely become loyal to you. And such customers are likely to consume your content and share it with their friends and relatives.
Additionally, customer reviews can promote your search engine optimization (SEO) strategy. When writing reviews, customers often use keywords that align with what potential clients might be searching for. These keywords can enhance the visibility and ranking of your online content, enhancing your SEO.
5. Create A Link Building Strategy
Another important step when leveraging content marketing for your e-commerce growth is to create a link-building strategy, the process of acquiring hyperlinks from other websites to your site. Backlinks connect different websites and allow customers to find more information about your content.
Link building can be valuable to your content marketing strategy in many ways. For instance, it enhances your content authority. Building quality backlinks from reputable publishers helps establish yourself as an authority and expert in your sector. This authority signals search engine tools that your content is valuable, thus ranking your website higher.
Besides, link building can streamline your content distribution efforts. When you link your content to multiple websites, it increases its chances of being shared. This increased sharing exposes your content to a large target audience, amplifying its distribution.
6. Collaborate With Influencers
Lastly, consider collaborating with influencers to elevate your content marketing strategy. Influencers are social media personalities and have a dedicated following of a specific target audience.
By collaborating with influencers specializing in your niche, you can connect with their already established audiences and expose your content to a large audience.
Furthermore, influencers have built trust with their audiences. When they endorse your content, it can significantly impact their followers' perception, increasing the engagement and consumption of your content.
The above mentioned are just a few examples that you can try out. You can test out other helpful strategies under the guidance of your in-house marketing team or third-party digital agency.
Takeaway
Investing in content marketing can be the difference between the success and failure of your e-commerce store. Posting content online can drive more traffic to your website and enhance your brand's visibility. In the long run, content marketing allows you to increase sales and grow your business.
Working with a digital agency, identifying the right target audience, researching the right keywords, utilizing customer reviews, and building backlinks, are effective tips to optimize your content marketing strategy.