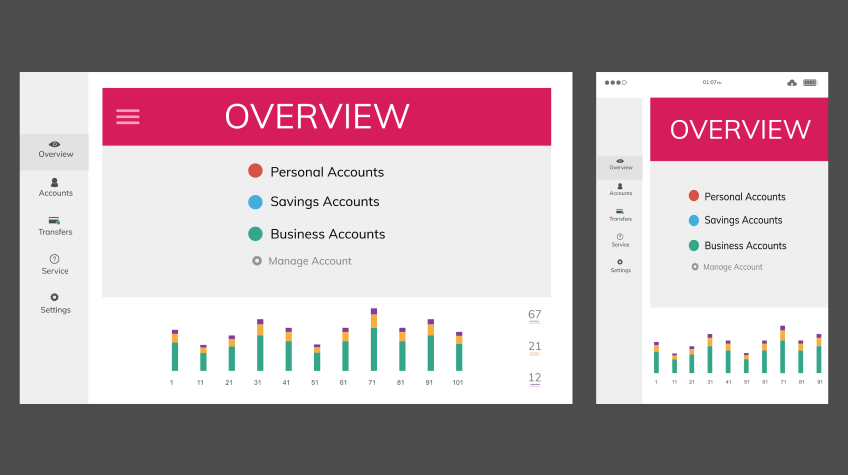 We all know that in today's ever-changing digital world, it's essential that businesses stay up to date with the latest technological advances. One of the most useful and powerful of those advances is the Google Business Profile dashboard. This dashboard allows business owners to engage and connect with their customers in real time, while also giving them a powerful analytics platform to track their performance. In this article, we'll explain how to utilize the Google Business Profile dashboard to its full capabilities, from creating and verifying a business profile to monitoring insight data and engaging with customers with Google Posts. So, let's get started!
Creating Your Business Profile
Creating an effective business profile on Google is an important step for any company in today's digital age. This article will provide a step-by-step overview of the new Google Business Profile dashboard and the process of registering, verifying, and updating your business information. We'll look into how to utilize the full capabilities of this new dashboard to maximize your business's visibility and gain an edge over the competition.
1. Registering Your Business
When it comes to setting up your business profile on Google, the first step you need to take is to register your business. This process includes creating a name and entering the necessary information to register your business on Google. Fortunately, registering your business on Google is quick and easy.
First, you will need to set up a Google+ account. This account will serve as the basis of your Google business profile. To set up a Google+ account, you will need to provide your business name and address. You may also include other information such as your business type, website, and contact information. Once you have provided this information, your account will be ready to use.
Once you have your Google+ account set up, you can start creating a business profile. For this, you will need to provide information about your company, such as:
• Business description
• Products/Services
• Hours of Operation
• Contact Information
• Location
You can also add photos, videos and links to your business profile to make it more engaging for potential customers. After you have completed the registration process, your business profile will be live on Google.
2. Verifying Your Business
Once you've set up your new Google Business Profile dashboard, it's time to verify your business. Verifying your business confirms that your business is legitimate and that you are the rightful owner or manager of the account. This is a crucial step in creating your business profile and helps potential customers trust in your services.
Verifying your business requires you to have access to a physical address or phone number associated with your business. The process of verifying can take several days to complete, so make sure that you have the correct business information before getting started.
Google provides several options for verifying your business. The most common way to verify your profile is with a phone call. When you receive the call, enter the code that is provided and your business will be verified. This is the quickest and most reliable way of verifying your business.
You can also use postcards or postmarked letters to verify your business. You'll be sent an envelope, inside of which is a unique code to enter on your dashboard to verify your business. This can take several days and is not as reliable as the phone call verification method, so it is not recommended for businesses with tight turnaround times for their services.
Finally, if you have an existing website for your business, you can also use Google Search Console to verify your business. This involves uploading a specific file to your website, or making changes to the HTML code of the website's home page. This is the most complex method of verification, and should only be used by those with a good understanding of website coding and structure.
No matter which method you use to verify your business, you can rest assured that once your business is verified, your customers will be able to trust in your services. Verifying your business is important for creating your Google Business Profile dashboard and will help ensure the credibility of your business.
3. Updating Your Business Information
Creating and updating a business profile on Google is an essential step towards making sure your business is easily found on the web. Luckily, Google makes it easy to create and update a business profile!
The first step in using the new Google Business Profile Dashboard to its full capabilities is to update your business information. This includes things such as your business name, address, phone number, website, and email address. All of this information should be kept accurate and up-to-date, as it will be used to create your business profile in Google's search engine results.
Once you have updated your business information on Google, you will be able to view and manage your business profile from the dashboard. This includes the ability to add images, videos, and other media content to your profile. You can also add additional information about your products and services, as well as create posts about your business to engage with your customers..
4. Managing Insights in your Dashboard
Google Business Profile is an invaluable tool for businesses to create and manage their online presence. In this section, we will look at how to utilise the new dashboard feature to its full capabilities. We'll explore how to view your insights data, understand insights reports, and use insights to monitor performance. With the help of this guide, businesses can gain valuable insights about their online presence and use it to optimize their strategy for success.
5. How to View Insights Data
When using the new Google Business Profile Dashboard, one of the most powerful tools available to users is their ability to view data insights. Data insights give entrepreneurs valuable insight into how their business is running and what they could be doing to improve. In this section, Incrementors Edmonton Local SEO agency will explore how to best view and make use of the insight data available to you.
The first step in viewing data insights is to log in to your Google Business Profile Dashboard. From here, you will be presented with several options; click on the "Insights" tab on the left-hand side. Doing this will open up a page featuring several graphs which can be used to examine different areas of your business. You can use the drop-down menu at the top of the page to choose which sort of data you want to analyze.
In the graphs, you'll be able to view data related to the number of searches made each day, the total number of searches made, the average number of searches made, and the types of searches chosen. Moreover, the maps feature will allow you to to view different areas enabling you to monitor how your business is performing in different regions or locations.
In order to analyse how well your business is doing, you can use the data provided by the comparison graphs. These will allow you to compare how your business' search performance has changed over a period of time, as well as how it stacks up against competitors. With this data, you can look at areas where you may be falling behind and focus on improving those areas.
6. Understanding Insights Reports
Insights Reports is a key step to fully utilising this powerful new tool. Insights Reports offer valuable information, such as engagement metrics, visitor demographics, and search performance, enabling businesses to gain insight into how their businesses are performing.
When first beginning to manage Insights Reports, it is important to familiarise yourself with the reports available on the dashboard. Each report provides different information to help businesses understand their performance. For example, the Engagement report shows how many people have interacted with your business profile, while the Visitor Demographics report shows the demographic profile of users who engaged with your profile. Understanding what each report offers can help you determine which reports are most important to focus on.
You can view your reports daily, to identify any changes in performance or trends in your metrics. Additionally, you can use the data from your Insights Reports to develop a sound strategy for improving your business performance. By identifying which aspects of your profile are performing well, and which areas need improvement, you can create a plan that focuses on improving your weak areas, while maintaining and growing your strong areas.
Finally, it is important to share your Insights Reports with your colleagues. By sharing the reports, you can ensure that everyone is up-to-date on your business performance and that everyone is using the same data and metrics when making decisions.
7. Using Insights to Monitor Performance
Using insights to monitor performance is critical for any business that wants to understand how their different activities, campaigns and initiatives are impacting their overall performance. Google Business Profile (GBP) is a powerful tool that provides detailed insights into a business's performance across all their digital platforms. The GBP dashboard allows businesses to easily monitor performance, identify trends and make informed decisions.
The GBP dashboard gives an overview of your businesses current performance in terms of impressions, clicks, conversions and engagement. This helps businesses to clearly understand how their online presence is performing and identify areas of improvement.
Finally, insights from the GBP dashboard can help businesses identify trends in their performance and make strategic decisions. The insights can be used to measure the impact of different initiatives, identify areas of improvement and track the performance of campaigns over time. By using insights from the GBP dashboard, businesses can make informed decisions that will help them achieve their goals and maximize their return on investment.
8. Using Google Posts to Engage Customers
This article will discuss the new Google Business Profile dashboard and how it can be used to its full potential. We'll take a closer look at Google Posts and how they can be used to engage customers. By utilizing the features of the Business Profile dashboard, businesses will be able to reach more customers and create more meaningful connections.
9. What are Google Posts?
Google Posts are a new tool that allows businesses to directly engage with their customers. As an extension of the Google Business Profile dashboard, it provides businesses with extra insights into their customers, helping them craft better strategies to engage with them.
Google Posts allow business owners to post short, professional-looking messages on their profile page, providing customers with quick updates, promotional offers, and other news. Businesses can use posts to quickly communicate new products, sales, events, and other special offers. Google Posts also allow businesses to respond to questions, comments, or reviews that customers submit on their Google Business profiles.
10. Creating Google Posts
Creating Google Posts is an effective way to attract customers and boost search engine visibility. With Google Posts, businesses are given the ability to create consistent and engaging content to share with their audience. Moreover, businesses can use Google Posts to create posts with images and videos, as well as link to their website and other profiles. Additionally, businesses can use Google Posts to create custom content and share offers or promotions as well.
By taking the time to create Posts, businesses are able to reach out and give potential customers an insight into their business and attract them to their website or physical location. Moreover, Google Posts can be used to create an effective presence on Google and give customers the ability to find businesses easily.
Overall, the Google Business Profile dashboard offers an array of features that can help businesses gain more visibility and engagement. As such, businesses should take full advantage of these features and create Google Posts in order to promote their business, reach out to customers, and grow their online presence.
11. Monitoring and Engaging with Users
Monitoring and engaging with users is a key aspect of effectively utilising the new Google Business Profile dashboard. By doing so, businesses can ensure that they are always connecting with the right people and providing them with the best possible customer service.
The dashboard makes it easy for businesses to monitor and keep up to date with customer feedback and comments, which helps them identify patterns and areas for improvement. It also enables businesses to quickly respond to customer inquiries, answer questions, and provide helpful resources.
Conclusion
In conclusion, the new Google Business Profile Dashboard is an incredibly powerful tool that businesses can use to maximize their online presence and engage with customers. By creating and verifying a Business Profile, businesses can ensure that their information is present and accurate. Furthermore, they can leverage the insights data to monitor performance and understand how customers interact with them. Additionally, they can use Google Posts to reach out to customers and even receive messages directly. All in all, the Google Business Profile Dashboard gives businesses the power to rise above the competition.
Author Bio – Kyle Miller is the manager at Incrementors, a company that assists clients in expanding their online businesses by bringing in more customers, Incrementors is a multi-award winning digital marketing agency lead, and sales. Online marketing solutions that are specifically adapted to the demands of the clients are the Incrementors' area of expertise.