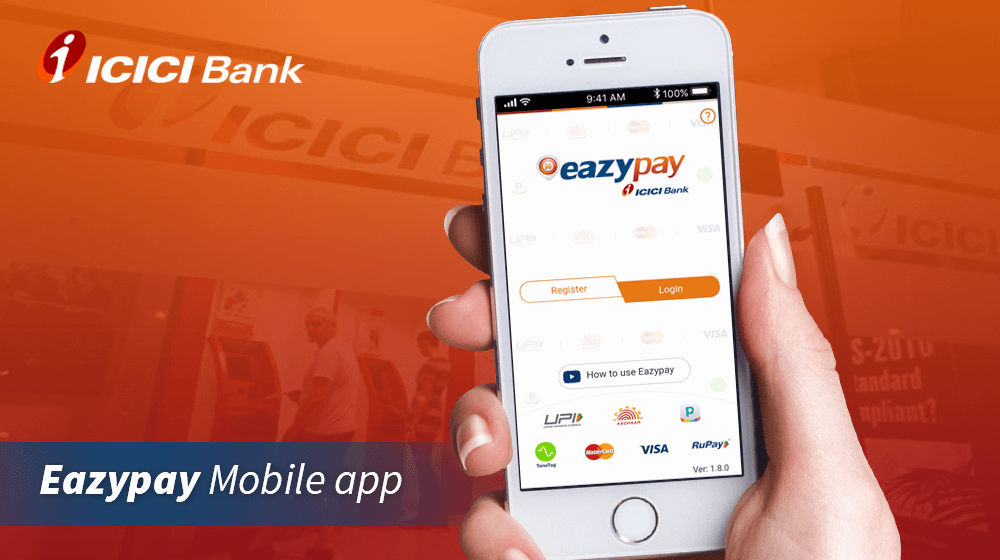 Eazypay a mobile application has been launched by ICICI. This app enables cashless transactions on the mobile phones and has proven to be beneficial for all the merchants, retailers and professionals as this app helps them to accept the cashless payments instantly from their customers by choosing any of the options available from the multiple digital modes. Eazypay gives the users much needed convenience in making payments through their mobile phones by using any of the options from UPI, Credit or Debit card, Internet Banking or Pockets which is the digital wallet of ICICI.
Eazypay is India's first mobile app launched with the purpose of serving the merchants. This app is easy to download for all the ICICI bank account holders. Even the ones who do not have their account with ICICI bank can use this app by opening an account with the bank. This app is in operational mode for all Android Smartphones and is also available for iOS operating system.
Since the inception of demonetisation in the Indian Economy, ICICI bank has taken initiatives to move towards digital economy, Eazypay is one such initiative by ICICI bank. It is helpful to lot of merchants all across India as it aids them with acceptance of Digital Payments hassle free and also there is no limit of amount on the collection. The other best features of this app are as follows:
This application is useful for collecting the money in the stores and is also effective for making collecting during home deliveries, telesales and other cash on delivery instances.
Merchants get instant confirmation of all the transactions through SMS and also transaction history can be made available on the application.
There is no limit on daily or monthly payment transactions. Any amount of money can be accepted using Eazypay.
The date of collecting payment through UPI can be set as per the merchant's choice. Option of instant payment collection along with later date up to 45 days is also available.
This app is featured with unique 'sub merchant creation' which states that the application can be used by 30 employees of the merchant to collect the payments through their smartphones.
To use this app, there are 2 steps registration process as stated below:
Download Eazypay application on your smartphones. The mobile number to be used for the application should be registered with ICICI bank. On downloading the app, it with fetch all the required information from your current accounts linked to the same mobile number. All this can be done with submitting any sort of documents or visiting the bank branch.
Next step will be to create MPIN so as to login into the application. Moving ahead, the merchant needs to create their UPI ID which is going to help them in accepting the payments through UPI. This ID is called to the financial address created with the purpose of receiving the payments. All this process does not demand you to reveal your 16 digit bank account number and also 11 digit IFSC code.
After completion of this process, the merchants can start using this app for accepting payments. Only one registration for a unique mobile number can be done and this is being authenticated compulsorily by the bank through MPIN for every login. This keep Eazypay safe and secured for the users to use.