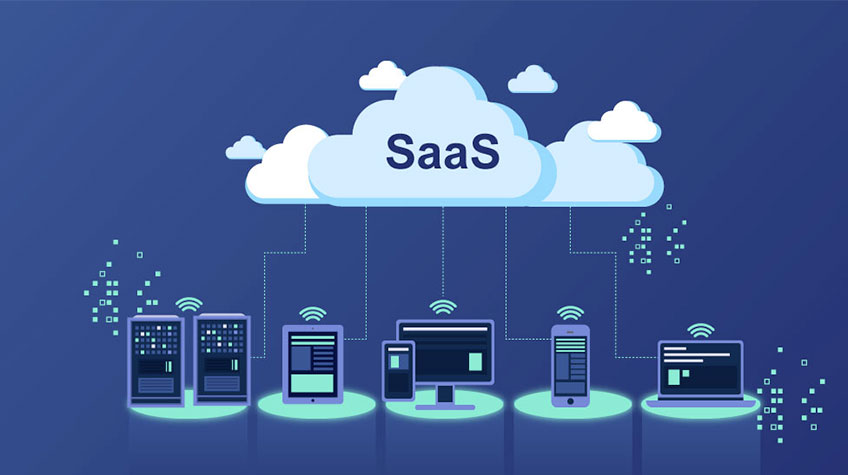 The COVID-19 pandemic has shifted economic dynamics, disrupted processes, and highlighted the need for a hybrid virtual framework. As a result of the growing demand for hybrid virtual models and the prevalence of cloud computing, businesses are turning to "software as a service" or SaaS.
The cloud allowed businesses to keep running even as the virus spread. In terms of cloud services, SaaS continues to reign supreme, followed by IaaS and PaaS.
These days, Software as a service (SaaS) is used by 80% of businesses. It aids businesses in succeeding with customers in the digital age. With the speed at which SaaS development is taking place, it won't be wrong to say that both the SaaS industry and revenue will keep growing.
But before you jump into developing your SaaS solution, you should know the basics about SaaS. Implementing a SaaS model may confer several advantages upon the company; however, it is essential to investigate the corresponding drawbacks.
In this post, we will discuss the benefits and drawbacks of the Software as a service (SaaS) model in order to assist you in making the most informed choice possible.
So, let's get started…
What Exactly Is the SaaS Model?
The term "software as a service," or SaaS, refers to a model of software distribution in which a service provider runs programs on its servers for the benefit of its clients and makes those applications accessible to those clients through the internet.
The best thing about the SaaS model is that it does not require your participation in any way. All you need is an internet connection and a browser – that's it! You don't need to be tech-savvy to use the SaaS delivery model because it requires providers to manage all of the technical concerns.
The use of SaaS solutions is increasing in popularity as more companies gain the confidence to run their operations on the cloud. A large number of end users are capable of independently self-provisioning SaaS technology. In comparison, some discover that they require the assistance of a third party for integration, customization, and safety reasons.
Here are the different categories of cloud computing services:
"Infrastructure as a service," or "IaaS."
"Platform as a service" or "PaaS."
"Software as a service," or "SaaS."
SaaS provides enterprises with a number of benefits, the most notable of which are flexibility and cost savings.
Difference Between SaaS vs. IaaS vs. PaaS
Software as a service, or SaaS: It is a model that makes applications accessible via the internet. Customers who use SaaS solutions do not have to worry about downloading or operating any software on their own personal devices.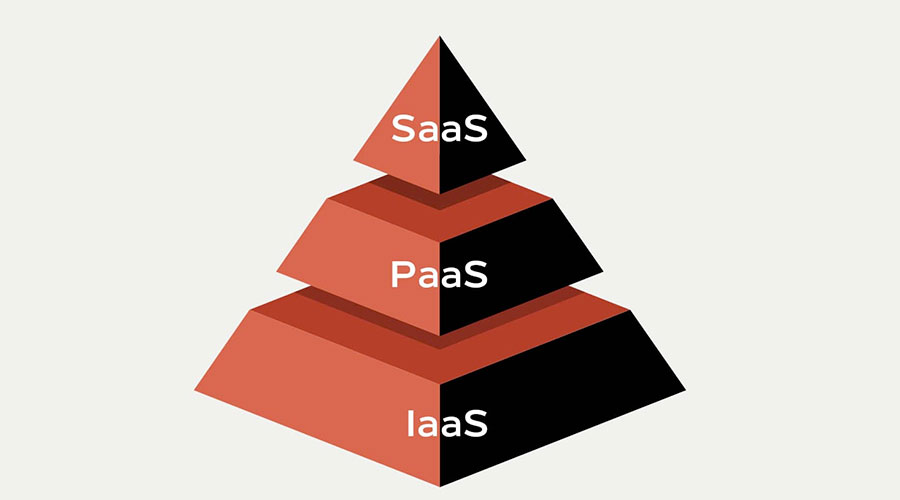 Platform as a service, or PaaS: It is a model that allows developers to build and deploy applications without having to take responsibility for the underlying infrastructure.
"Infrastructure as a service," or IaaS: It allows businesses to obtain pay-as-you-go computing resources while also offering the advantages of flexibility and control.
The three different cloud computing services can be differentiated from one another by the number of control layers they offer. IaaS gives customers the greatest amount of control because customers manage their own applications, data, runtime, middleware, and operating system in this model.
On the other hand, users of a PaaS provider are solely liable for managing their own data and apps, whereas customers of a SaaS provider are just accountable for their own data within the Software.
Let's now take a look at the advantages of Software as a service (SaaS)
Here we go…
Advantages of Using SaaS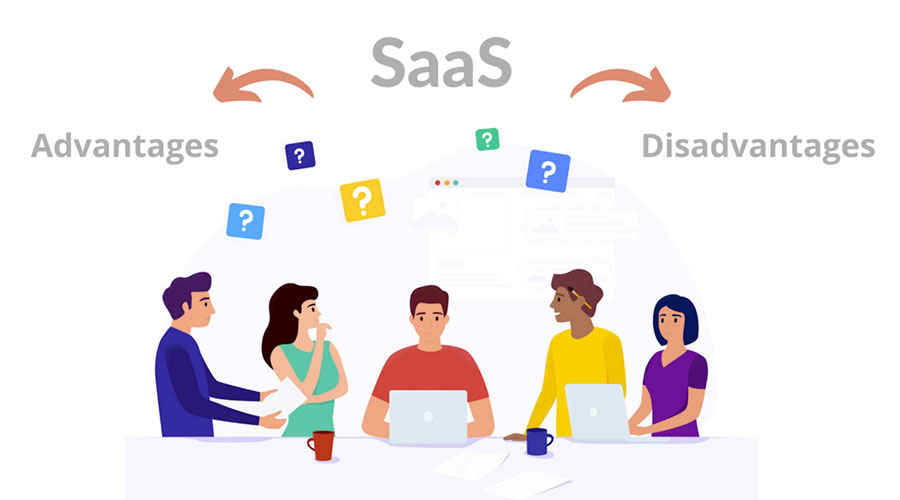 1. Easy to incorporate
The first and foremost benefit of having a SaaS model is that it is very easy to deploy and put into action. The amount of time required for deployment is minimal as these solutions are already in existence.
In addition, they are frequently quite flexible, which makes it possible to implement solutions on demand and adhere to user requirements. This is because they make it easy to implement solutions on demand. Most startups and small companies prefer deploying SaaS solutions. Most companies use 254 SaaS apps on average, and the majority of these apps are used by departments such as Security, Engineering, and IT, as per statistics.
2. Easy to Access
The ability to access the Software at any time and from any location is one of the fundamental tenets of the Software as a service model. Users can have easy access to these solutions from any location using a browser and an internet connection. This is an essential distinction that offers greater mobility, agility, and flexibility for all employees, both inside and outside the firm.
3. Time-saving solution
Businesses can enjoy reduced costs and save a lot of time by utilizing SaaS. The sole requirements for using SaaS products are an internet connection and a login. The fact that SaaS companies take on maintenance responsibilities is the finest part about it because it eliminates downtime and wasted work hours.
4. Scalability
The majority of the time, software-as-a-service (SaaS) solutions are scalable. This suggests that the firm responsible for the creation of the SaaS application hosts the Software. At any point in time, an organization is able to alter the consumption plan that they have.
The fact that SaaS solutions are delivered via the web is the most advantageous feature. This means that users may access their data and successfully operate from anywhere, which makes it easier for professionals who operate from many locations or work from home.
5. Constant Updates
Because the update in question is handled on the provider's end when you use SaaS, you don't need to worry about never-ending patch downloads or laborious installations.
This might be especially helpful for companies that have a small number of IT staff members to perform these responsibilities.
6. Better Compatibility
The traditional method of updating Software is time-consuming and expensive. However, customers of SaaS can easily upgrade to the most recent version of the Software. Since SaaS providers manage updates and upgrades themselves, there is no longer a need for patches.
End customers are guaranteed to always have access to the most recent software version via SaaS. Overall, SaaS resolves software maintenance and incompatibility issues, resulting in increased productivity of a company.
7. Cost-effective solution
For organizations, Software as a Service (SaaS) is a cost-effective solution since it enables them to save money in many different ways. Using SaaS eliminates costs associated with purchasing and setting up Software.
Moreover, using SaaS solutions help you cut costs associated with servers. Aside from that, the service provider is responsible for managing the infrastructure; you do not need to worry about hardware updates, the costs of software licenses, maintenance, or any other aspect of the infrastructure.
Instead of making internal investments in software licenses and server capacities, High Scalability Software as a Service (SaaS) gives you the flexibility to multiply access in accordance with the requirements of the business. The pay-as-you-go concept makes it possible for businesses to simplify their budget management by transferring costs to ongoing operating expenses.
Disadvantages of SaaS Model
1. Security
The data or information pertaining to the customer is typically stored on the servers belonging to the provider, which may be a risk to data security.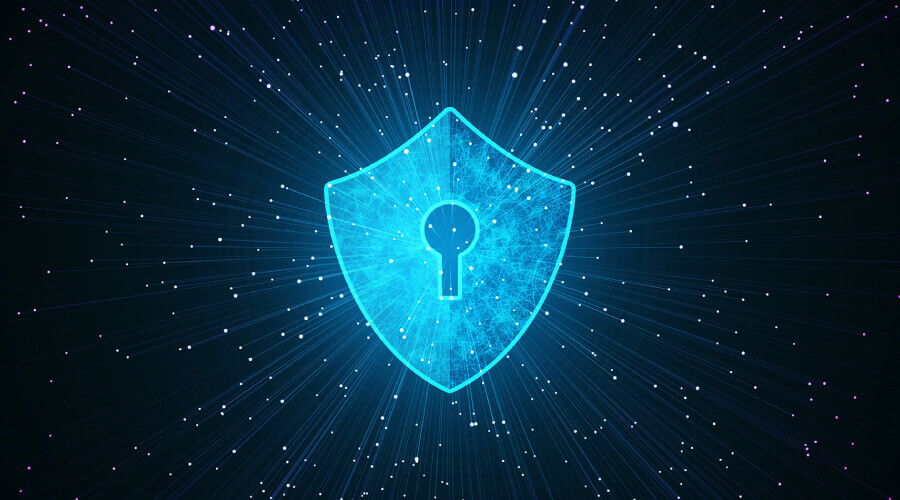 One of the most significant drawbacks is the possibility that your data will be shared on a public network; this is especially problematic when interacting with more conventional businesses.
In order to avoid this, it is vital to choose a reputable cloud service provider. Become familiar with the accounts that cloud technology provides and read all the clauses in the agreement so as to avoid any data theft.
2. Stability
A reliable internet connection is essential for using a SaaS service because it is delivered via the internet. Connectivity is a disadvantage of the system because it is essential to have a reliable internet connection at all times for the system to operate in its intended manner.
Download delays caused by problems with the network can be extremely frustrating and might result in a loss of productivity.
3. Lack of Control
Sure, you're aware that the vendor controls SaaS solutions. It simply means that you'll have to depend on the capabilities of the vendor completely.
4. Limited Modification
The majority of software-as-a-service (SaaS) programs provide just a limited amount of customization options from the provider.
The Road Ahead…
SaaS is in the mainstream today. The way most companies use SaaS solutions, it won't be wrong to say that there will be a significant acceleration in the use of cloud computing services in the future.
Some businesses anticipate the resuscitation of SaaS technology with a significant emphasis on mobile devices as the primary target. In contrast, others are predicting that artificial intelligence (AI) will soon be the dominant force in the SaaS market in industries such as retail, health, transportation, and logistics. The SaaS business model will continue to develop in tandem with technological advances.
Wrapping up…
So, this is all about SaaS solutions and their advantages and disadvantages. Software as a service presents excellent potential for companies. You may ensure greater success and an increased return on investment by utilizing the appropriate SaaS product.
The use of SaaS products can help businesses produce more consistent and substantial revenue, in addition to supporting those businesses in fulfilling their needs as they grow.
WeeTech Solution is your best bet if you're looking for a reliable SaaS product development company to work with. WeeTech Solution is one of the best SaaS service providers in the industry. We can help you accomplish your business goals with the least amount of capital outlay, the highest possible level of productivity, and individualized software solutions.
Contact us for further details!