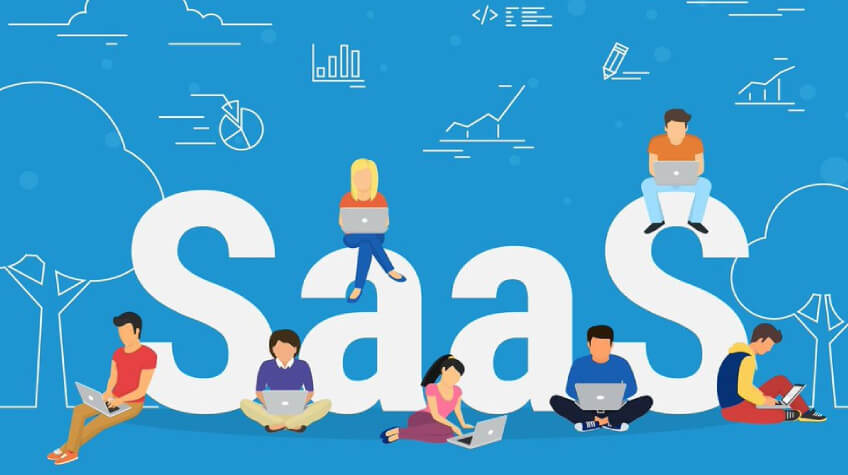 Once you have your SaaS business operational, the next step is to start thinking about scaling. Scaling a SaaS business means finding ways to generate more profit. This, for instance, could be achieved by gaining more customers or entering new markets.
Whether you have bought an already established SaaS business or built it from scratch, growing a company is always the hardest in the beginning. When it comes to scaling, there is no universal formula for overnight success. You'll need to try out different methods and strategies to see which ones work best for you. Scaling takes patience, time, and resources. You should also keep in mind that the competition in the SaaS industry is fierce, so getting heard becomes harder and harder.
To get you started, we've created a list of smart ideas that will help increase the number of customers in a relatively short period of time, even if your budget is tight.
Image by Freepik
⇒ Write a Business Plan
Before you start scaling your SAAS business, you must be clear with your thoughts, ideas, and strategies. A well-written business plan can help you with that. Your business plan will help you and your team to see the bigger picture of your business. Whether you are starting or expanding your business, looking for funding, or searching for a partner, A business plan will be crucial at all stages of your business journey. It will answer key questions like what should be your priorities, where you need to spend your efforts, what keeps you behind the competition, who will be your target customers, what are your strengths and weaknesses, where you need to save and spend your cash, etc.
A complete business plan will include your business summary, current operation, goals, your products and services, target customers, marketing ideas, sales strategies, financial reports, and funding requirements if required. Upmetrics – business plan software is an excellent solution for all businesses that are looking for step-by-step guidance to create an impactful and engaging business plan.
⇒ Have a Free Trial Strategy
When it comes to offering your product for free (even if it's the most basic version), there is always the concern that the user might accomplish everything they need without actually purchasing the software. Turns out, you have every right to be worried. Studies have found that about 80% of SaaS users did not convert into customers after the free trial.
However, you should bear in mind that a free trial is one of the best ways for users to give your product a chance. Plus, if users don't convert, it doesn't have to mean that your product is bad. At the very least, it gives you an opportunity to collect customer feedback and build the features they care most about.
⇒ Take a Look at Your Sales Strategy
Building and scaling a SaaS business is not possible without hiring the right people. But before you start investing into the expansion of your sales team, you need to be sure you've found a sales model that actually works.
Hiring a big number of people too early might have a negative effect on your cash flow. On the other hand, failing to hire a sufficient number of sales reps at the right time could cause your monthly revenue to decline as a result of churn.
In addition to hiring people, you also need to optimize your sales strategy, invest in training for your sales team, hire effective management, and automate some parts of the sales process.
Also See: 7 Most Used Free Tools for Promoting Small Business Online
⇒ Create a Knowledge Base
Providing an outstanding customer service experience is important for every business, but especially for SaaS companies whose products are not always simple to use. If you're in the SaaS industry, you probably get a huge number of questions about how to use your product. To provide customers with a self-serve support option and reduce the number of support tickets, you need to create a knowledge base where they will be able to find the necessary answers on their own time.
A knowledge base can help you with more than just customer support – it can boost your SEO, serve as a marketing aid, improve employee productivity, and provide valuable insights, among other things.
Consider using designated knowledge base software to keep your valuable information in a single location and present it to those who need it.
⇒ Create a Reliable Toolkit
Having a reliable toolkit in place is an important aspect of establishing the processes in any company, but especially for those working remotely. With many companies remaining remote as the coronavirus pandemic wears on, the question "How to scale a business remotely?" is more valid than ever.
Project management and communication tools are a good place to start. The more you use these tools, the more repeatable methods for their use you will have.
⇒ Use Live Chat
You might already be aware that using live chat on your SaaS site is an excellent way to reach your customers. But customer service is not the only thing live chat is good for – you can also use it for scaling your business.
For instance, you can use live chat prompts to offer a personalized demo of your software in exchange for the user's email address. Test a few different prompts to make sure you find the messaging that resonates best with your audience.
⇒ Rethink Your Marketing Strategy
In the scaling phase, you can experiment with multiple marketing channels to figure out which one would work best for your SaaS business. However, that doesn't mean you should stop investing in the channels that already work.
In addition, try to stay away from expensive experiments. You should focus on keeping the customer acquisition cost low. Create content that's based on your customer persona and try to promote it accordingly. Ensure that your content gives answers to questions and solves any pain points your potential clients might have. You'd be surprised how far high-quality, helpful content can get you. A solid content strategy can help you generate more leads faster and at a lower cost than paid advertising.
⇒ Build a Referral Program
If you want to scale your SaaS business, you should consider turning your existing clients into product advocates. Rely on outreach efforts like email, personalized videos, or even engaging in one-on-one conversations with your customers to gain advocates.
The key is being able to approach your clients with respect and trust to motivate them to join your referral program. You should also get the timing right: it's best to ask for referrals right after getting positive feedback from clients. If they accept, make sure there's a reward in place for your advocates.
Image by ijeab for Freepik
⇒ Turn to Q&A Websites
At the moment, there's a number of people whose problem can be solved by your software. However, these people probably don't know that your product exists. These same people are very likely searching the web for solutions and chances are, they'll go on Q&R sites like Quora.
So, why let someone else answer their questions? Providing useful answers on these sites can increase your readership, bring some leads, and help you scale your business. In addition, Quora gets high volumes of traffic, which means more traffic and views for you, as well as extra SEO value.
Also See: The Top 10 SaaS Trends for 2023 That Will Disrupt the Industry
⇒ Leverage Influencers
If you've spent months creating high-quality content and you want to promote it, make sure to reach out to the right people. Having a network of influencers will help you spread your content much faster than simply waiting for it to rank on search engines organically.
Ideally, you should find people in your niche who are genuinely interested in your content and try to build a relationship with them through email, tweets, and comments. It is also important to
begin reaching out before you need content promoted to avoid your email looking like spam.
Final Thoughts
Scaling a SaaS business successfully is a combination of smart allocation of resources, teamwork, and making the right decisions. Don't forget to monitor your performance and make the necessary adjustments accordingly.