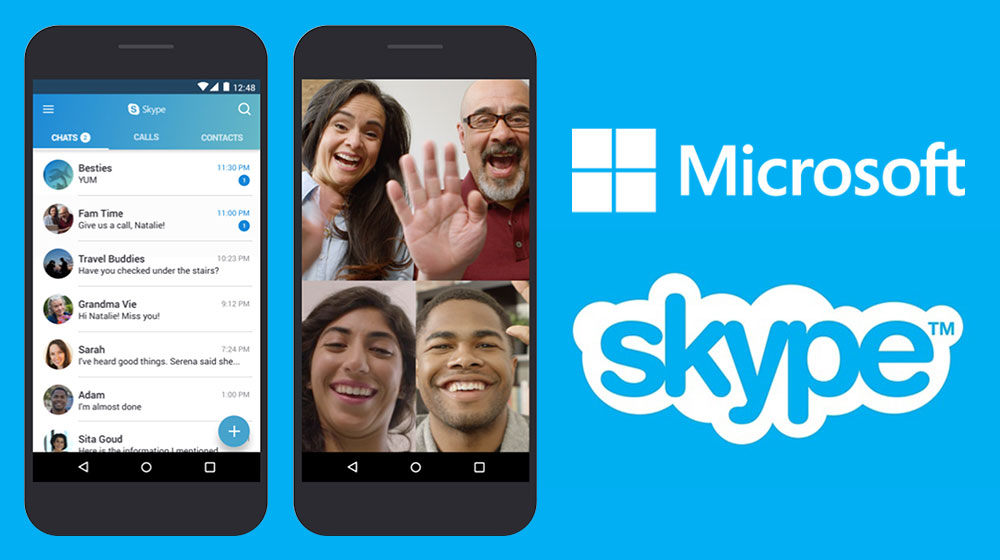 Lower end smartphones face a lot of problems when it comes to using an application. Well, in that case the big social media giants like Facebook and also Google have trimmed their apps in order to enable the lower end devices to utilise the benefits of their apps.
Microsoft is a big name in the technology field in the market. Microsoft has gifted our society with various innovative products. Microsoft has raised the bars of technology in this world. Skype is one of the innovations of Microsoft. Skype when introduced was the only one of its type and it helped many people in video calling with the ones who are far from them and that too completely free of cost. People accepted Skype happily as it made it easy for all of them to communicate with anyone in any corner of the world. Not only personal, but even professional conversations started to take place over the Skype.
With such increased demand and acceptability, and also to enable lower end devices to use Skype Microsoft has recently introduced the updated version of Skype. This version does not take much storage and memory space on the phone and can be easily accessed on the Android 4.0.3 version through 5.1. This version can be accessed on all the Android devices which are optimized for accepting and running older versions of the OS. The newly updated version of the Skype is highly defined with many additional features in it. The best of those features are the audio quality which has improved tremendously and also the quality of the video which is now a better version of the previous one. These features are specifically updated for the lower-end devices.
Microsoft stated that this version is comparatively lighter on both the memory and the storage disk too and it is sure to serve with the best possible audio and video quality for those devices. Not only this, this version is sure to perform better even in those areas which lacks great connection.
This up gradation in the Skype is more similar to what Google has done with Android Go. It was also designed specifically for lower end devices of Android demanding fewer amounts of power, storage and RAM. Before Skype many other applications have been launched to support the lower end devices like Messenger Lite which was introduced by Facebook in the last October. Even Twitter introduced a lite version of its mobile site which did not utilise much of the data and it was launched in September. However, Microsoft has acknowledge the practical reality which states that majority of the population in a developing country does not get into updating their phones every now and then and people there even buy phones which are operated on the old Android Versions. As per a research conducted by Google, it stated that even in the current scenario, 42% of the Android Devices are still operating on the Google Play which is of Android 4 or 5 version. In that case, Microsoft did not wanted to ignore the lower end devices as that might drag down major part of their target audience.