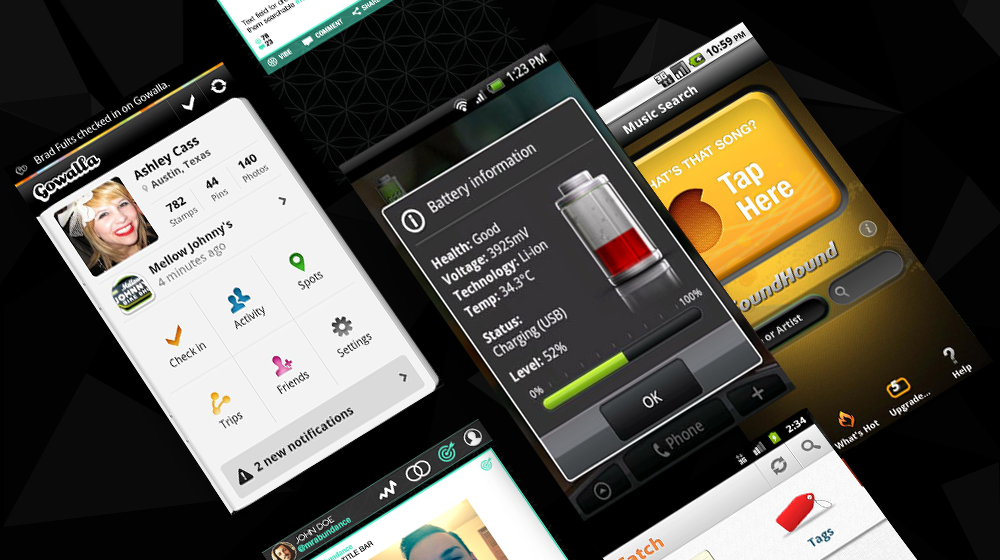 How does it feel if you are doing the important work of your day and your phone doesn't support you in that and the battery of your phone drains off. But there is a solution to keep your Android phone alive for longer hours without putting it on charge on short intervals. There are certain apps in your phone which have been designed badly which consumes alot of your phone's battery. Those are the apps which ask for frequent updates, wakes the phone screen.
Fortunately there is up gradation of the Android OS which have introduced various battery saving features. The android phones with Marshmallow 6.0 have a new default mode called Doze which helps in the reduction of the battery put down on the standby mode. The phones operating on recent updated version 7.0 is even more modified now as it puts certain restrictions on updates of an app while the screen is off and even when the screen is on which helps in saving the battery of the phone.
With the availability of millions of apps you will come across hundreds of apps which will consume lot of battery of your phones.
The list of top 10 worst app which drains battery from your phones is:
1) Samsung AllShare
2) Samsung Security Policy Updates
3) Beaming Service for Samsung
4) ChatON Voice & Video Chat
5) Google Maps
6) WhatsApp Messenger
7) Facebook
8) WeChat
9) AppLock
10) DU Battery Saver
The Top 10 worst user started apps taking a lot of battery from your phones are as below:
1) Samsung WatchON
2) Samsung Video Editor
3) Netflix
4) Spotify Music
5) Snapchat
6) Clean Master
7) LINE: Free Calls & Messages
8) Microsoft Outlook
9) BBC News
10) ES File Explorer File Manager
The list of top 10 data – hogging apps who manage running on their own are:
1) Netflix
2) Spotify Music
3) Snapchat
4) BBC News
5) LINE: Free Calls & Messages
6) Microsoft Outlook
7) Clean Master
8) Samsung WatchON
9) Amazon for Tablets
10) PicsArt Photo Studio & Collage
The list of top 10 data-hogging apps which are active even when the phone is of are as follows:
1) Facebook
2) Instagram
3) Yahoo! Japan
4) Firefox Browser fast & private
5) The Weather Channel
6) WhatsApp Messenger
7) Google Chrome
8) DU Battery Saver
9) Facebook Lite
10) Google Play Home
Considering the storage, the apps which run on their own even when the phone is off are:
1) Facebook
2) Instagram
3) Amazon Kindle
4) Facebook Messenger
5) CosmoSia
6) Google Quick Search Box
7) Google Maps
8) Google Chrome
9) Firefox Browser fast & private
10) Tango – Free Video Call & Chat
After considering the lists above, the final list of the apps which drains battery of your phone are as follows:
1) Samsung AllShare
2) ChatON Voice & Video Chat
3) Samsung Push Service
4) Google TalkBack
5) Google Play Music
6) Google Maps
7) Google Play Newsstand
8) Google Plus
9) ChatON
10) Google Hangouts
Those which users run themselves, are:
1) Samsung WatchON
2) Google Docs
3) Samsung Media Hub
4) SHAREit
5) Samsung Video Editor
6) Flipboard
7) Google Text-to-Speech
8) Clean Master
9) LINE: Free Calls & Messages
10) Adobe Acrobat Reader
The sale of Smartphone save now increased majorly of which Android Phones are now dominating the market. Considering this, management of the storage in our phone now a days is getting difficult but certain precautions that can be taken from our end which can help our phones to stay alive for long are as follows:
✔ Uninstall the apps which is of no use for you
✔ Remove the widgets from your homescreen
✔ Check and analyse which apps is leading to drain the battery of ypur phone and uninstall those
✔ Avoid closing the apps manually
✔ Turn on airplane mode when you go to bed or in the low signal areas
✔ Turn off GPS when not in use
✔ Turn off the notifications
✔ Enable the power saving mode
✔ Dont let your app wake your screen
✔ Avoid using bright and live wallpapers
✔ Dim the screen light
✔ Avoid keeping your phones on vibration
✔ Decrease the screen timeout
✔ Keep weather updates limited to local
✔ Charge between 40 % to 80 %
✔ Always download the updates