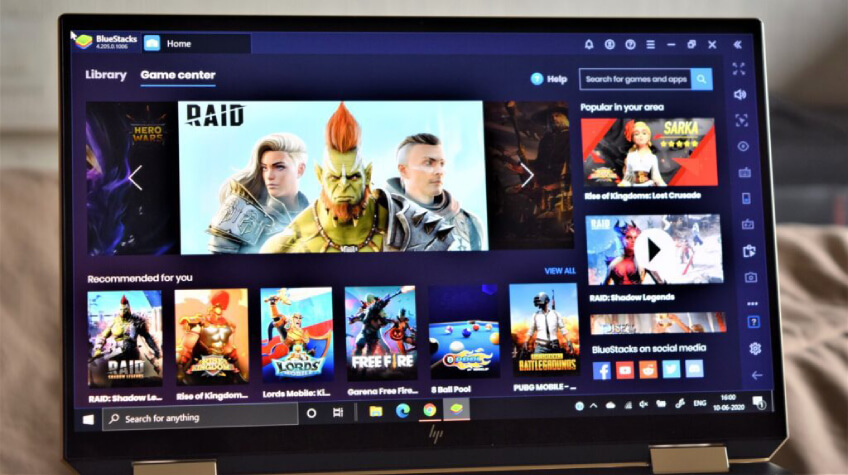 With increasing technological advancements, online gaming is becoming more enjoyable and accessible for all users. Numerous apps available on the market can help you improve your online gaming experience with Vegas online casino.
Whether you are looking for ways to optimize your PC's performance, improve your audio levels, or look for a little boost to start playing, there is sure to be something here to suit your needs.
Read on to learn more about the trending PC apps for playing online.
1. Steam
Steam is one of the industry veterans regarding online gaming and one of the most highly recommended gaming apps for PC users. It has been around for years and is among the most popular gaming platforms.
It allows you to purchase and download games in various file formats, browse through a huge range of games, and even track your progress with a library of achievements. It also has a chat feature to interact with other Steam users.
2. Razer Cortex: Game Booster
If you want a way to get more out of your PC's gaming performance, Razer Cortex: Game Booster is the perfect tool. It optimizes your gaming settings and lets you get the most out of your hardware.
It monitors your CPU, GPU, RAM, and other hardware usage and then adjusts your settings accordingly to ensure the best gaming experience possible. It even has Artificial Intelligence (AI), allowing it to learn your gaming preferences and tailor your settings further.
3. Discord
Discord is quickly becoming one of the online gamers' most popular gaming communication tools. It offers an easy-to-use voice and video chatroom for gamers to connect.
You can also create a group and private chats, share your screen, and even upload images. Various customization options are available so that you can tweak Discord according to your preferences.
4. KeyTweak
KeyTweak is a handy tool for gamers who want to customize how their keyboard responds. It allows you to remap any key on your keyboard to perform a different function.
It also allows you to create macros and even adjust the sensitivity of your keys. This is a perfect way to ensure that your keyboard layout is optimally suited to the game you are playing.
5. SSD Fresh
If you want to maximize the performance of your Solid State Drive (SSD), then SSD Fresh is the perfect tool for you. It allows you to securely erase all your data, which can significantly improve the read and write speeds of your SSD. It also aids you in setting up automatic maintenance tasks such as trimming and firmware updates.
6. Equalizer APO
Equalizer APO is another must-have for gamers that want to exploit their audio fully. It is a powerful equalizer and audio processing tool which allows you to customize your audio settings according to your preferences.
You can adjust your audio's frequency, gain, and balance, ensuring you get the perfect sound experience for your game.
7. CleanMyPc
If your PC runs slow, then CleanMyPc maybe your app. It offers a comprehensive set of tools to clean up your system and free up disk space. It will thoroughly remove unnecessary files from your PC and boost its performance in no time.
8. Bluestacks
Bluestacks is a great tool for PC gamers who need to play mobile games on their computer. It is a virtual emulator which allows you to run Android software on your PC and use your mouse and keyboard instead of the touchscreen.
This makes playing games on your computer much easier and gives you a more immersive experience.
9. QuickLook
QuickLook is a powerful video player for Windows. It supports various video formats and can get used to preview a wide range of video files. It also has multiple features, such as taking screenshots, recording videos, and adjusting playback settings.
This is a great tool for gamers who want to check out a game trailer before they purchase a game.
10. Verdict
PC gaming is an ever-evolving field, with new technologies and innovations getting introduced daily. Apps can be a great way to enhance the gaming experience, giving gamers control over their games.
The PC apps discussed in this blog are some of the most popular, each with unique features. Whether a professional gamer or a casual one, these apps can help you get the most out of your gaming experience. So try them out and see what they can do for you!