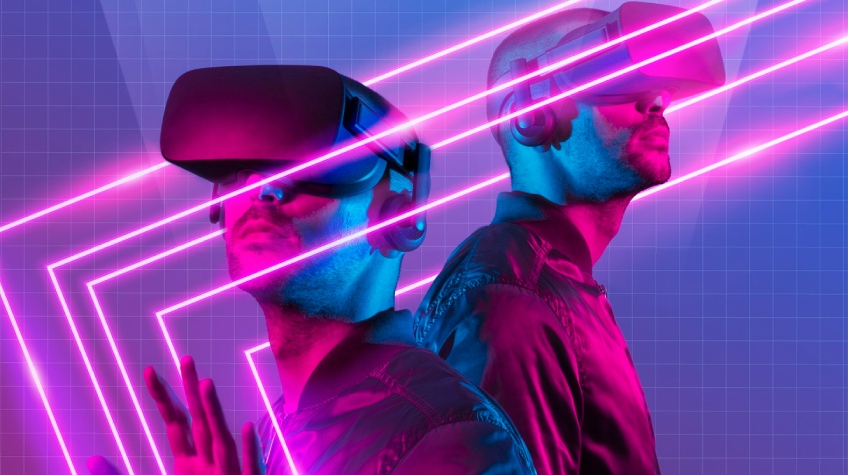 Wondering what Mixed Reality is?
If yes, then surely this post is for you.
Buckle up!
You're going to step into the enchanting realm of mixed Reality! You are going to learn a lot in this post.
Many of you must have heard of Mixed Reality, especially if you have ever played or love playing VR games. If you enjoy playing VR games and want to know more about mixed Reality, then surely you need to read this post.
This article unveils the boundless contribution of MR in the gaming realm. In addition, it showcases real-time examples and some use cases of mixed Reality in this thrilling gaming world.
Here, you're going to learn interesting things about Mixed Reality technology, which offers an immersive gaming experience to players. Without further delay, let's bring MR-integrated games to the spotlight and make gamers happy!
Table of Contents
The Gaming Reality
Digital reality technology is a boon for many professionals, especially game enthusiasts. Plus, in this ever-evolving world, reality technology is one of the emerging fields where virtual Reality has physical boundaries. In such a situation, Mixed Reality comes in handy. Yes! MR is an advanced technology that blends digital elements with the real world.
You must have heard of the term Human-Computer interaction, isn't it? This term indicates the relationship between the user and the system by means of input. During the initial stages, users provide input through specific devices like a keyboard and mouse. Over time, it emerges into touch, voice, and other advanced modes.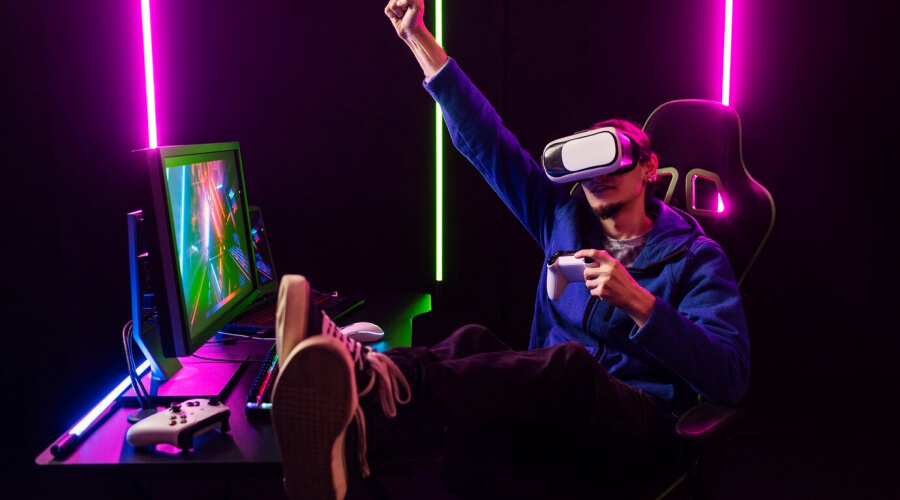 These technological inventions simplify the user's work, which is a robust reason to stick with them. Similarly, interest in gaming consoles and games continues to evolve over time. The list encloses cloud computing, eSports technology, and reality technology, along with upgraded gadgets, software, and game features.
Hope you get an idea of the overview of Mixed Reality. Want to dig deeper? Then, continue reading, learn interesting things about MR, and stand out from other gamers.
Take a look…
What Is Mixed Reality?
Mixed Reality is one of the most important components in the gaming world. As mentioned above, Mixed Reality blends virtual elements with the real world and is considered the ultimate fusion in the tech and gaming worlds. This technology helps developers build stunning games for passionate gamers.
In addition to helping developers create unique gaming experiences, MR also helps in enhancing learning experiences, providing immersive entertainment, improving productivity in industries, and aiding in medical procedures.
Let's understand this concept through a scenario.
Imagine that you're thoroughly enjoying your favourite action-role gameplay, either online or offline. What if the gaming environment is around you? How does it feel? Amazing right? Yes, this is what happens in mixed-reality games. Similar to virtual Reality, controlling the moments through your actions is possible. And instead of entering a virtual field, gamers can sense everything within physical boundaries.
Other than gaming, people are more familiar with using mixed Reality in their daily lives without their knowledge. Yeah! Indeed, mixed Reality is traveling with everyone for a while in various forms.
For instance, Snapchat filters like dogs, kittens, a teddy bear hugging you, a small cute dinosaur standing in front of your camera, virtual makeup, etc. These are some noteworthy examples that people are used to.
Plus, furniture fitting can also be considered an effective example. Still, this is an exclusive article for MR in gaming, so let's dig deeper into things related to it!
Comparing Reality Technologies
Before stepping into the fascinating world of mixed reality games, you need to look at this simple comparison between reality technologies. Clarity on these things assists you in playing more efficiently, which guarantees your win! So, let's begin the comparison to thoroughly understand MR.
Typically, there are four reality technologies available: VR, MR, AR, and ER. This section presents you with a glimpse of an example.
➥ Virtual Reality
Virtual Reality is in the mainstream these days. It immerses the players or users into the 3D digital world completely. Gamers can sense that they are in a virtual environment, and they control it through their actions. It is classified into three types: non-immersive, fully-immersive, and semi-immersive. Many organizations develop VR platforms to engage their users and immerse them in the virtual world.
➥ Augmented Reality
Augmented Reality is the integration of the user environment with digital information. Yes, unlike VR, this reality technology generates perceptual information in an artificial environment. AR is classified as location-based, overlay, contour, and projection-based. It even offers a view of various dimensions and simplifies the complex process.
➥ Mixed Reality
Mixed Reality, as the name says, is a mix or blend of two different worlds into one, i.e., a real environment with virtual elements. This technology helps gamers to speed up innovation. Mixed Reality is one of the most important technologies today. Using mixed Reality, developers or design teams can simply create digital twins of items and test innovative concepts with minimal waste and cost. Using MR, you can swiftly experiment with huge materials and concepts.
➥ Extended Reality
Finally, XR is the umbrella of reality technology that encapsulates the other three technologies. The XR integrated system offers the best experience for gamers and immerses every user in a physical environment filled with a digital environment.
Now, you have some ideas about the different reality technologies that merge two different worlds. Thus, it's time to take a glance at mixed Reality in gaming and the importance of integrating with the applications.
Importance of Mixed Reality in Gaming
Integrating Mixed Reality into thrilling role-play and adventurous games provides a unique gaming experience.
Are you a crazy gamer? Or would you love to get lost in the world of games? Then, you must check it out!
Yeah, as stated earlier, Mixed Reality fuses the real and virtual realms to craft highly immersive gaming platforms. You can sense the guns, fireworks, puzzles, and your foe in front of you in the real world.
But aren't you curious to know how it works?
If yes, then scroll down to take a look at the working methodology of mixed Reality.
How MR Works?
Mixed Reality relies on Cloud Computing and Artificial Intelligence. With the assistance of these two advanced technologies, Mixed Reality technology works boundlessly. MR devices store data in three dimensions through a graphical processing unit (GPU), graphic cards or core chips, AI sensors, and lenses.
In general, hardware is essential to get the input. Likewise, headsets and smart glasses equipped with sensors, cameras, and displays are the typical hardware that mixed-reality systems use. It captures and tracks the physical environment to blend with the virtual world.
Sensors and cameras offer systems to get an idea of the user's position and movements. But do you think ensuring these things is enough? No, definitely not. Mixed-reality devices utilize the spatial mapping API. It spots the accurate location of virtual objects and allows digital avatars to interact with physical boundaries.
In simple words, spatial mapping helps to analyse the environment for its geographic features and place the virtual elements in apt positions. This is how MR works and elevates the gaming experience of every player.
So, from playing with toys to virtual elements, gaming modes continue to emerge and evolve according to the trend by integrating the latest technologies. However, there are enormous games available that incorporate mixed-reality technology.
Thus! Take a glance at them to enjoy the immersive gaming experience in the trendy gaming world.
Wondering which are the best MR-integrated games out there?
If yes, then keep scrolling down to take a look at some of the best games with MR. Here we go…
Top-Rated Mixed Reality Integrated Games
Here, we have rounded up a list of top MR-integrated games for you. All of the games listed here offer players an immersive, thrilling gaming experience. If you are a passionate gamer looking for the best Mixed Reality Games, then take a look at our list…
1. Blaston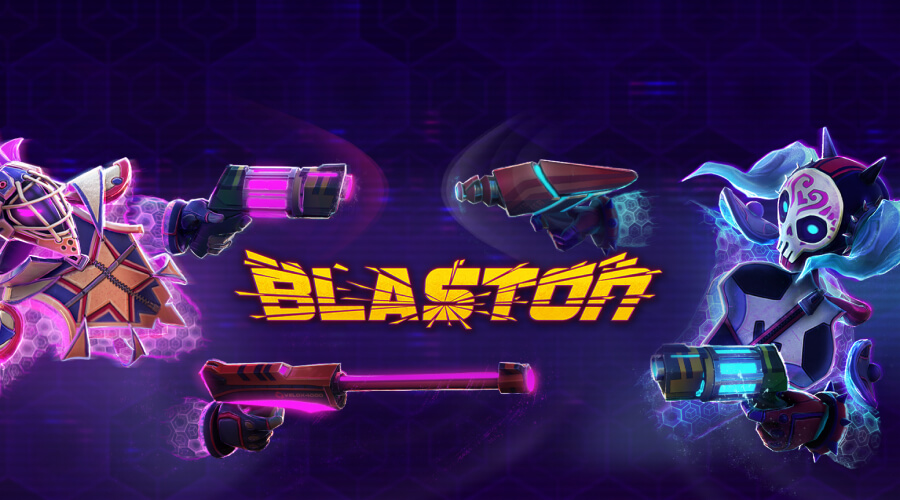 At number 1, we have Blaston. Resolutions games have been working for years to bring this adventurous VR game into the MR mode. Yes! Finally, they offer their players the best experience by transforming it into mixed-reality gameplay.
Don't know about Blaston? Let's know about it!
If you love playing online or prefer challenging shooting games instead of simple ones, then you must try Blaston. Blaston is one of the best Mixed Reality integrated games. On the single simple rule, "Never, Stay, Still", you can enjoy playing it. This game even allows you to customize your game-changing attachments and weapons and glow up your avatar.
What makes Blaston Stand Out:
Re-organized all new categories
Free play
Offers numerous weapon attachments
Offers unique style options
Seasonal competitions
Can you personalize your loadout
Mixed reality passthrough mode is available
Combines shooter elements
Supports mobility
Slow-motion action
Check it out and try this Firepower game that integrates mixed Reality. And most importantly, create player-hosted tournaments in the Ozo Lounge. Get the Blaston Spectacular application for your PC.
Price: It is now available on Quest, Steam, and Pico for FREE. Invite your friends and get into action!
2. Demeo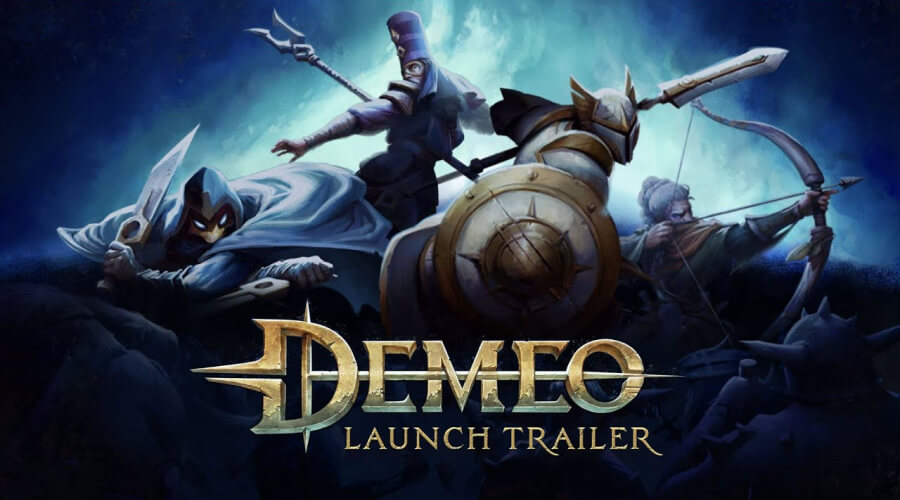 Next on our list is Demeo, one of the best Mixed Reality integrated games that you can consider playing.
Do you love playing games with friends? Then, Demeo is the must-try gameplay for you!
Moreover, the updated MR version brings all your friends to your physical boundaries. So don't miss it.
This tabletop-themed role-playing game follows the main objective of defeating the enemies at Nevermost Catacombs. Demeo borrows from Magic: The Gathering and Dungeons & Dragons, which are classic tabletop games.
This game allows four players to compete on the battlefield against evil forces. It is a cross-platform adventure game that demands cunning, strategy, and teamwork. If you love playing games with friends, then Demeo is your best bet.
Players on Steam, PlayStation 5, PS VR2, Quest, Pico, and others can enjoy playing it.
What makes Demeo Stand Out:
This game connects players for table talk
Treasure hunts
Plenty of turn-based action
It offers infinite replay ability
You can call up to 4 of your friends and enjoy playing
It offers five unique chapters
Now updated with mixed reality technology
Heroes can hang out in many places to derive strategies
Can paint miniatures, meet new friends, and compete in archery.
Heroes Hangout includes playing the gauntlet arcade game.
Don't wait! Click and get into the fantasy tabletop gaming world to elevate your pastime!
Price: Starts at $79.96, and it may vary according to the platform. You can contact the team for pricing options.
3. OhShape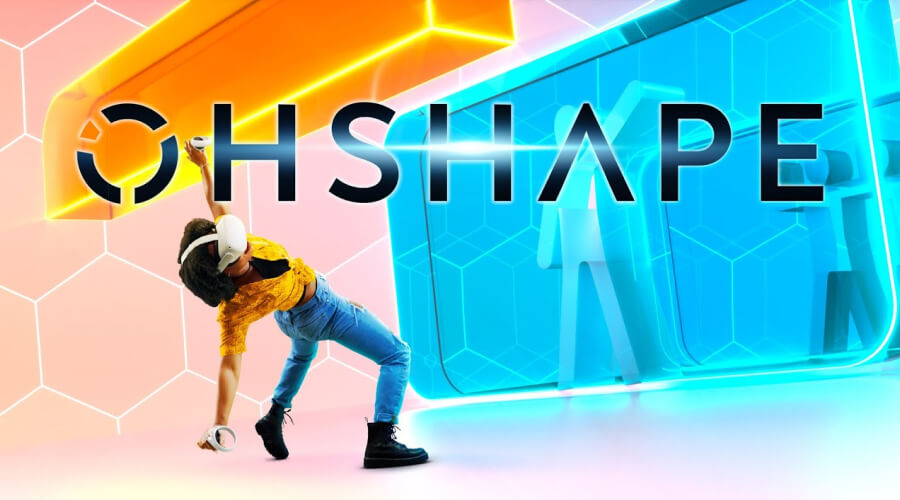 When it comes to the best Mixed Reality integrated games, OhShape is your best bet. OhShape is one of the highest-rated games in the virtual reality environment.
Do you know why?
Let's get to know them here!
People often worry about their kids as they spend a lot of time playing video games. However, that's not the case with OhShape. If you choose to play OhShape, then no one will feel the same. Yes! Odders Lab breaks the players' laziness and makes them energetic through this fun and great workout game.
This rhythm game makes you move your whole body and win rewards. It is a fusion of dance choreography with carved-out walls.
What makes OhShape Stand Out:
Moving the whole body to dance becomes the ultimate attraction
Integrates Mixed Reality
Easy to play
Makes players move their bodies and stay energetic
Easy to begin and start your own show
Fun and effective game
Indirectly improves your fitness
4 difficult levels and 4 handcrafted songs
Get this rhythm game and bring many people into the play with party mode.
Price: There are no exact price details provided. Please visit their website and contact the team for the pricing options.
4. I Expect You To Die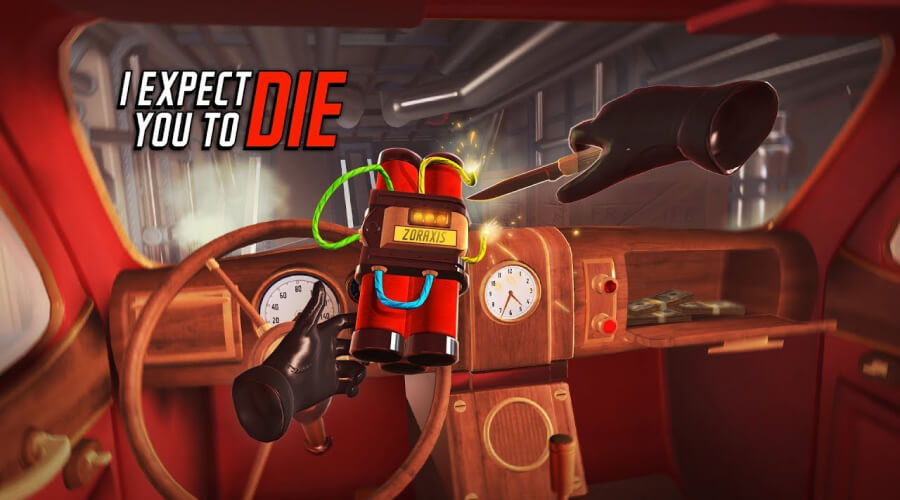 No, that's what we mean! It is yet another Mixed Reality integrated game, which is pretty popular among gamers.
It is one of the top-rated Windows mixed-reality games out there.
Is solving puzzles in critical situations your favourite pastime? If yes, then, you must consider playing I Expect You To Die.
Plug your immersive headset into your compatible Windows to enjoy this game in Mixed reality technology. You play the agent character and complete missions according to the agency. As the protagonist, you need to stop Zoraxis's mission, which is to create an evil corporation that plans to dominate the world.
What Makes I Expect You To Die Stand Out
This game offers challenges for your problem-solving skills
Room puzzle game
Virtual reality gameplay
Supports Windows Mixed Reality
Provides high-risk operations
Six missions are available to complete
Times challenges
What are you waiting for?
Don; wait! Avail it on your PC and enjoy unlocking the critical puzzles as a secret agent.
Price: There is no relevant information about pricing, and as per the history, it is $6.83. However, you can visit their website to get the pricing details.
5. Beat Saber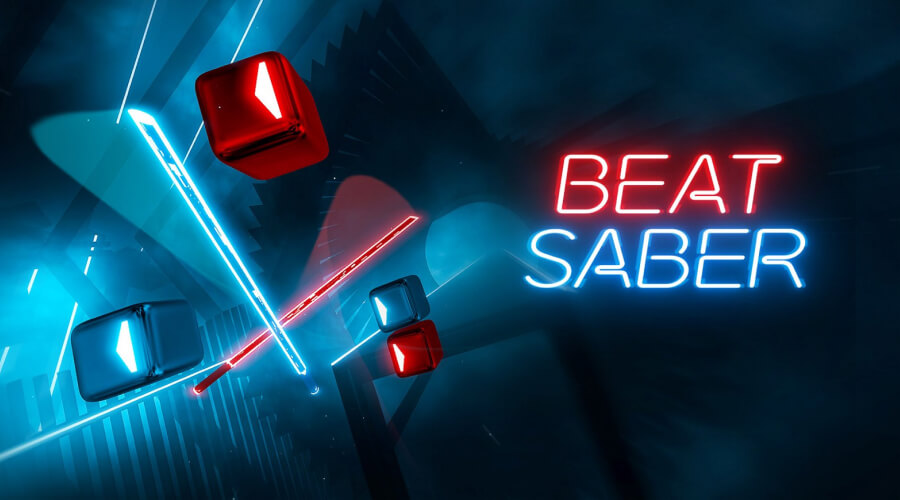 Here comes another rhythm game in the best mixed reality game, Beat Saber! This MR-integrated game is pretty popular for its unique neon visuals. Unique neon visuals make Beat Saber the most unbeatable Mixed Reality gameplay.
It allows players to create their own avatars so that they can stay unique. In addition, this game allows players to play in multiplayer mode.
It is available on PlayStation 5, so PS users can enjoy playing with their friends and families. Gamers enjoy playing in the neon environment, and gaming controls are more convenient. Beat Saber is the best game to make your whole body move while letting you enjoy the smoothest music combinations.
Features
It allows you to choose between many songs
Captivating neon visuals
It offers energetic music
Customized avatars
Hand-crafted levels
Play with anyone around the globe
Can play up to 5 players together
Download any of your favourite music albums
Fine-tuned action gameplay
A great alternative to a regular exercise routine
Updated version with mixed Reality
Allows you to enjoy the virtual reality experience
Enjoy playing this terrific smooth rhythm game, add modifiers, and get ready for extra challenges!
Price: The cost starts at $10.96 and might vary over a period. You can visit the website for more details on pricing.
Last Few Words!
So, this is all about Mixed Reality! We are hopeful that this article has been informative and enlightening for you. All in all, mixed Reality can take your gaming experience to the next new level.
At the end of the day, technology unlocks a wide range of opportunities to gift immersive experiences to gamers. Don't miss it; just enjoy playing constructive mixed reality games. All of the games outlined above will not only boost your brain function, but also help you feel happier. So, wait no more! Just bring the two realms together in your environment and have an immersive experience!
Happy Gaming… 😊 😊