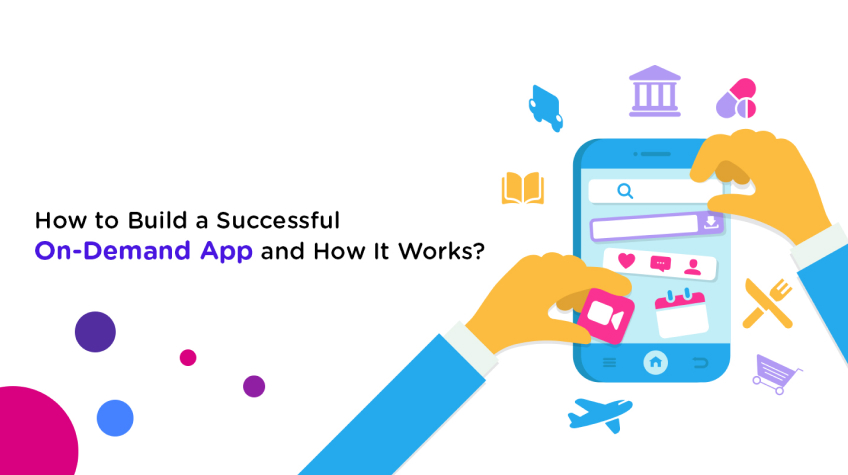 On demand app is a specialized mobile application created to satisfy client expectations instantly. Developers produce them, keeping in mind the appropriate target markets. It allows people to get any service in the quickest amount of time.
The growth of the on demand economy is the main factor contributing to the growth of on demand apps. Many giant companies, including Uber and Netflix, have adopted on demand apps to cater services to their target audience. As such, on demand app development is becoming increasingly popular among businesses worldwide.
What types of on demand app development exist?
If a business intends to build an on demand application, it must first choose the issue it wants to address. It is also called the business model. These solutions should shape the target audience and the features to include. Depending on the people involved, on-demand apps can be categorized into one of three groups.
➤Business-to-business (B2B)
It gives businesses a platform to promote their goods and services to other businesses. B2B on demand application development is often more complicated. It is due to the requirement to include functionality such as business registration and payments.
➤Business-to-consumer (B2C)
B2C is targeted primarily at consumers. It includes a wide range of services, such as food delivery, delivery of groceries, taxi and transport services, and much more. Such applications must consider functions such as user enrollment, billing and payments, and managing orders. However, they are not as complex as B2B apps.
➤Person-to-person (P2P)
Applications in this category cater to those who provide their expertise to others. One example is Airbnb, which allows locals to offer to rent out their extra rooms and flats to travellers from across the globe. P2P apps are often the simplest to create because they do not require as many functions as B2B apps. Yet, they do need things like user sign-up, processing payments, chats, reviews, and searching.
Steps to create an on demand application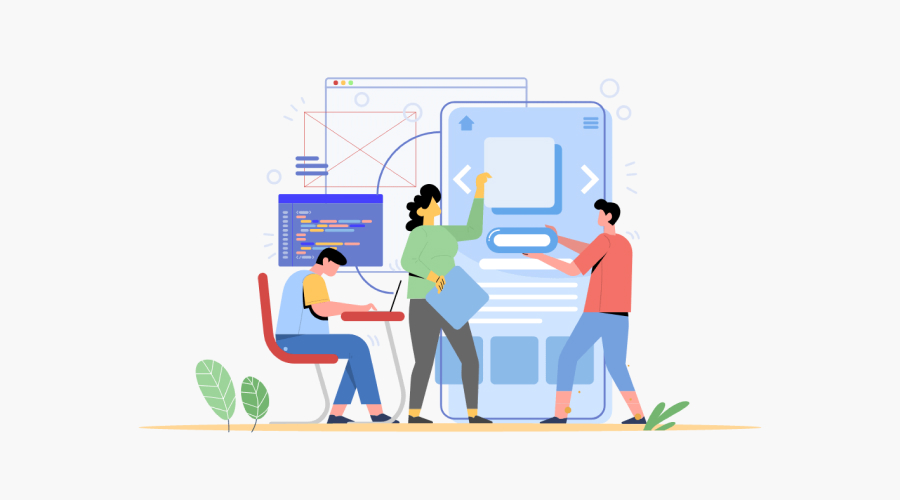 Adopting cutting-edge technological stacks nowadays makes custom mobile app development effortless. There are a few things to consider when planning to create an on-demand application for a business.
➤Research and choose the target audience.
The initial step should be to identify the target market. It is essential to identify the users and what requirements will be fulfilled through the on demand application. One should try to identify the target audience and end users separately. It can help in integrating the correct features when developing the on demand application.
Businesses commit a serious mistake if they only consider technical factors while ignoring the target market. Programming ensures that the application operates as intended. It becomes easier to create user-friendly apps after identifying the target audience and their issues.
➤Get a clear vision of the competitors.
One should start to research the available apps after understanding their target market. Research them to see how they fare in serving the target audience. Knowing what similar products competitors offer should help create an app that meets the target audience's needs.
➤Select the features and the OS platform.
The clients must have the features they require to use on demand apps. Making a checklist of the most crucial features will enable one to prioritize resources and build an engaging user experience.
The usefulness of on demand apps greatly depends on the business's specialization. However, there are some fundamental features that the majority of on demand apps share. They include the following.
User accounts
Notifications
Chat feature
Search function
Appointments
Payment gateway
Testimonials/reviews
The two popular mobile OS systems are Android and iOS. What appeals to the target audience the most is a crucial factor in this decision. Before creating an app, one must choose whether it will be a cross-platform or native app.
Pick a trustworthy development company and the right technology.
Choosing the best on-demand app development company for the job may initially seem difficult. Look through their portfolio to discover if the developers have ever worked on similar projects.
The right technological stack should be chosen before development even starts. At this juncture, seek qualified developers' aid. Find people with experience with various frameworks and languages, including React Native. Maintain the previous terms about the features, capabilities, and limitations.
➤Construct an MVP.
MVP (Minimum Viable Product) is a version of the on-demand app with the bare minimum of features and functionalities. The business should opt for constructing an MVP before building every possible feature. It would save time and resources. Hence, the app will be ready to use, allowing it to gather user feedback and respond to changes.
➤Test the on demand application.
It is crucial to thoroughly test the app before making it available. Check that every aspect operates as it should by testing the app's frontend and backend. Doing this can help guarantee it launches online without any significant bugs or hiccups.
Conclusion
Merchants can use on demand apps to enhance business activities and satisfy clients. The need for such apps is growing fast. For organizations of all sizes, it is advised to hire dedicated developers to create on demand apps.