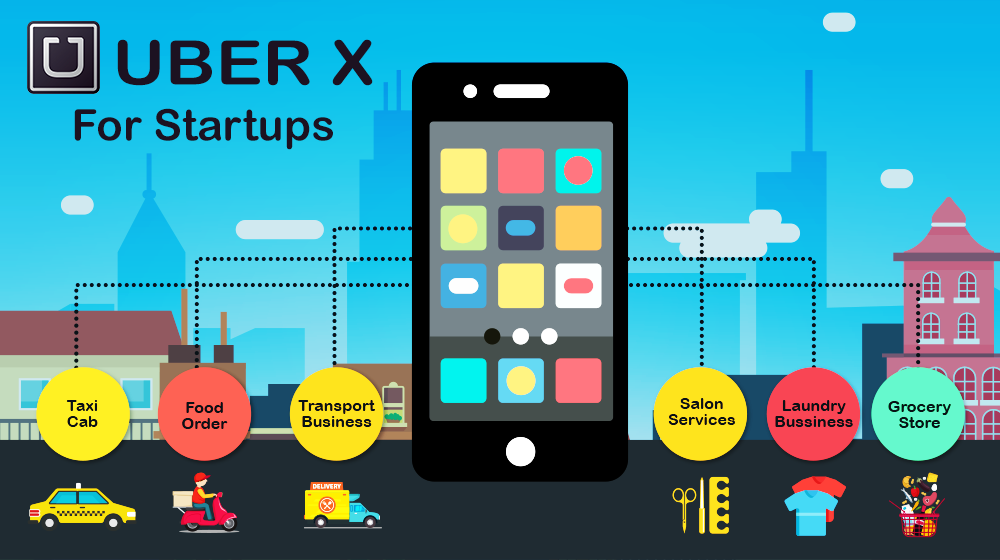 Uber is the company that got started with shaping the economy first and then focused on launching the marketplace economy. The major area of the marketplace economy is the transportation sector and there are various other sectors too. Within few years, Uber started getting recognition and got quite popular. With the success of Uber, other firms got the encouragement for adopting marketplace model for their firm. Uber companies are not just limited to transportation sector but have approached to various other sectors as well.
Uber for X is a model of uber which is a two sided marketplace including both vendor and the customer. The demand here is integrated on mobile app against which the service is quickly delivered as per the customer request.
Uber for X came up with a new concept which was based on, "On Demand Service". This enabled users to request for a service anytime on instant basis. Uber has very well implemented "On Demand Service" where a user with a click of a button can get many things done.
Related Blog:- Top 5 do's and dont's to achieve success as a startup founder
With this, the demand of Uber for X increased tremendously and Uberization became the new trend globally and with this many Indian companies also got Uber for X on board and joined in the race of serving the customers with on-demand service.
List of Indian Uber for X start-ups are as follows
1. Uber for Laundry
We Indians were accustomed getting our clothes washed by our maid or the washing machine and then comes the bhaiyas who would come at our place and pick our clothes iron it and return it back. But now what has changed is spending most of our time in the office we do not get time for these activities, considering which a startup MyWash.in in Bangalore came into existence who served more than 150 customers in just a week.
RELATED: Main Benefits of White Label Uber Clone App Development
2. Uber for Food
Hunger satisfaction is always an instant need. When we often run short of time and cannot visit our favourite food place, we feel the need of having service at our doorsteps. Uber for X on demand service fulfilled this need. Domino's 30 minutes is one such example of it. Other common start-ups based on the same model are Yumist and Tapcibo who are working considering the on-demand food needs of the people.
3. Uber for Logistics
Shifting the goods from one place to the other is often a problem for us and arranging the transport facility is a task on the other end. We often get lost looking for vehicle that can help us drop home. To fulfil these needs certain start ups came into the existence in the market named as Grofers or Blowhorn. They help the people with ordering goods from the store and getting it delivered at their place via apps.