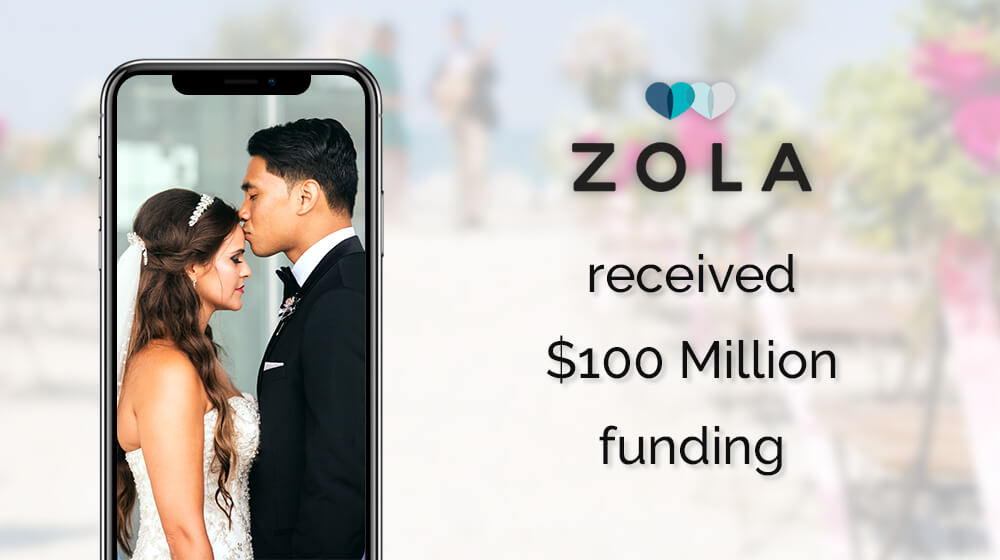 Zola, E-commerce startup in New York was established with the motive of transforming the Zola Wedding Registry and also brings a change in the pattern in which people buys and ships wedding gifts. Zola has created a digital platform which helps the couples to simplify the wedding registry process and if they want they can also personalize the process as per their choice.
Zola was launched in the year 2013, since then there are over 100000 couples who have registered themselves with Zola. Various features of Zola includes management systems which offers with all-in-one registry, users get to select the products from a collection of more than 200 brands and they also have a benefit of adding anything from any store on the web, the bar codes of any product in the store can be scanned using the Smartphone of Zola. Not only has this Zola also allowed its users to design a registry page which will include all the personal photos.
Recently, Zola has received $100 million in the funding. The founder of Zola Ma, established the company with Gilt Group co-workers, Felix Lung and Nobu Nakaguchi. Zola also helps in making life easy and convenient for the people who are occupied or busy with their schedule. All this is being done through online and mobile experiences. Couples can order gifts from online platforms; they can also virtually exchange the gifts and can also easily get any item they wish to have from the online store to Zola Registry.
Zola is on the mission of catering the couples who get engaged. They have planned their management wherein they will be using the funds so as to develop the wedding planning tools for couples. To market their products, Zola chose Comcast Ventures as their lead investors because they found Comcast and NBC are holding a great lead amongst the market leaders in media and they have a wider range too. They are helping Zola n achieving all their marketing and awareness goals. At present Zola has got the registrations of more than 500000 couples.
Zola is said to be more of a Retail model where customers buys products for themselves at Retail Price. Before Zola came into existence, a lot of research work was being done so as to identify the pitfalls and drawbacks of other e-commerce website so that all of those can be avoided by Zola. Zola has established their own in-house proprietary drop-ship platform where they get to connect with brand partners who offer their products on Zola.
The biggest lesson that Zola got to learn from their past experiences is to build a sustainable business model and earn healthy profit out of it in the given reasonable period of time. At present, Zola is focused on one of their objective which is to convert Zola into an enormous company who will serve couples with planning their wedding journey.
Also Read:-
Uber for X – A huge trend for startups