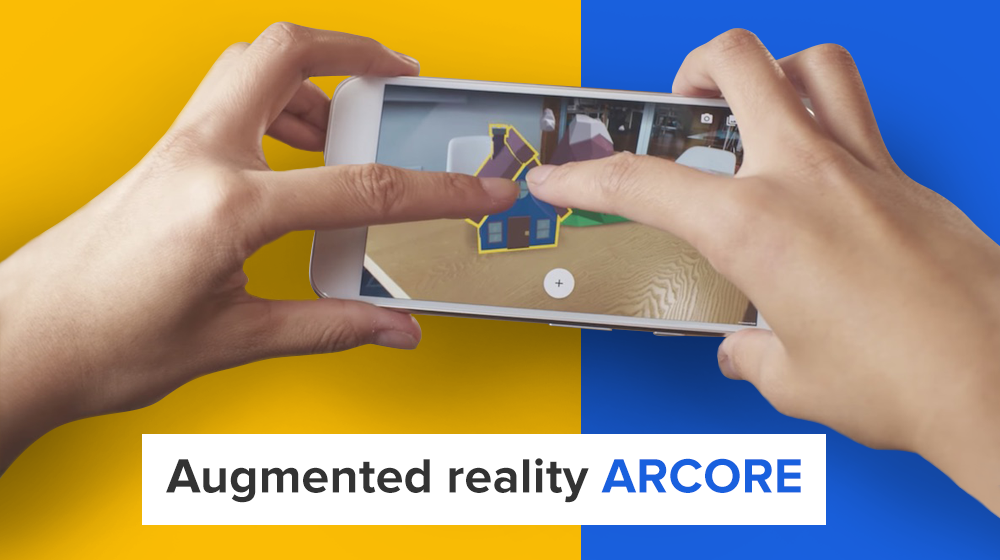 With the motive of bringing Augmented Reality experience closer to the Android Users, Google has now launched a new Software Development Kit (SDK) named as ARCore. It is said to be a lighter version of the Company's Tango platform and it runs without putting the requirement of any specialised hardware. The platform is now available for the developers to experiment as much as they want and it will benefit the future Android Phones by offering augmented reality capabilities.
ARCore kit is a light software development kit which is also similar to Apple's ARkit and has got the capability of tracking the motion, understanding flat surfaces, and also aids in estimating the positions of the light for accurate shadows. ARCore for android is scalable all across the Android ecosystem as it does not put the demand of hardware requirement.
The new AR platform is on it roll now and is available with Google Pixel and Samsung S8 which runs on Android 7.0 Nougat and Android Oreo. 100 million supported devices is what Google aiming for by the end of this year.
Since 3 years Google has been working on its Project Tango based on which Google has launched specialized smartphones with Asus and Lenovo. The devices are said to have perception functionality and depth as it has got dual cameras, creating the six degree of freedom which is exclusively found on high end Virtual Reality (VR) headsets.
For this project Google is working with the manufacturers like Samsung, Huawei, LG, ASUS and other major smartphone makers so as to keep accurate check on the Quality and Performance. The major features of ARCore working with Java/OpenGL, Unity and Unreal technologies are environmental understanding, light estimation and motion tracking.
This project attracted the developers but failed to do so in the case of consumers. Both the devices launched did not attract the interest of the consumers much. To gain the attention of the consumers, Google is now looking at ARCore as the only possible bridge for the ones who are interested in Augmented Reality.
Apple at its Annual Worldwide Developers Conference unveiled its ARKit platform which is majorly focused on reality applications so as to allow the developers to create apps that can help taking virtual content on the top of the real world scenes.
Similar to what Apple created, Google demos were more focused on animated objects which usually appear on the surfaces and interior design. Google's only motive at present is to make AR easily available and accessible visual search. In future the user may get to see all the information regarding the business right on their phones standing on the streets and will also get information regarding the nearby stores and offers. Similar to this idea of Google was of Apple which has even been patented by them.