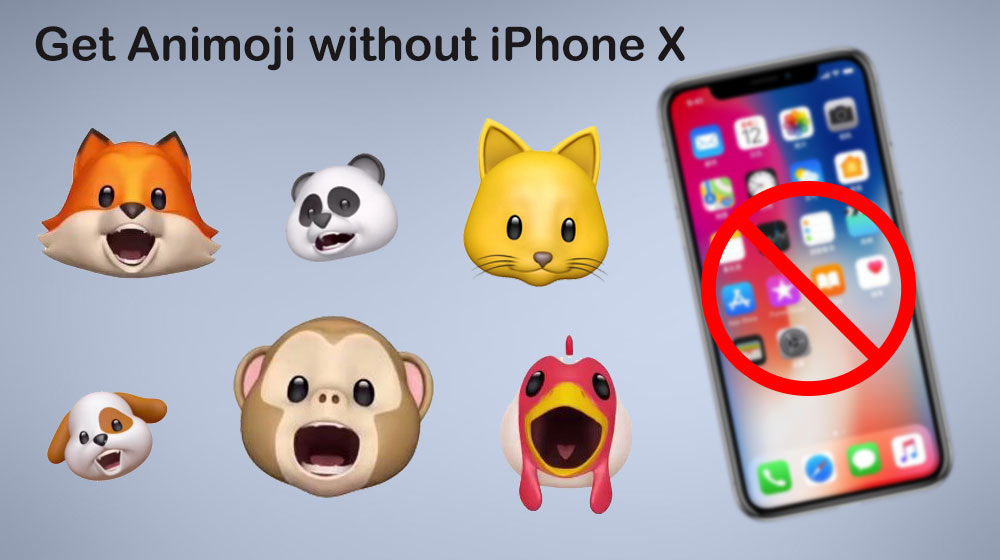 Since the launch of iPhone X, the one feature of it which is Animoji has taken over the minds of the people. Animated Emoji has now become a thing which is a demand of everyone now. Not only Apple has introduced Animoji, but also Samsung's Galaxy S9 launched AR Emoji and Zenimoji has been introduced by Asus's ZenFone 5. Even the users who do not own any of the above phones have a wish to try and use animated emojis as it has now become more of status symbol than just a normal feature.
Well, considering that to use animated emojis you do not need to own expensive phones, as now there are various applications downloading which you can easily experience the fun of animated emojis. Lets have a look at all those applications:
1. HahaMoji
Hahamoji does not use animated emoji it rather creates an animated emoji of your face. It offers with various types of emojis some of which are the happy, laugh, crying, blushing faces, and even the cool one with sunglasses and not forgetting the poop emoji. All you need to use this app is downloading it and uploading or capturing your image to turn your face into an animated one. This app is quite popular as Animoji for Android and is free for all the iOS and Android users.
2. Emoji Me Face Maker
This application will convert your face into a cartoon character. This works in a similar way as compared to the Samsung's AR Emoji. To experience this application all you need to do is take a selfie of yours followed by matching your physical traits. The app will then create around 30 free stickers which is the emojified version of your face which can be used to amaze your friends. This app can also be used to make GIF's also. This app is free to be use but is available only for iOS users. Click here to download
3. My Talking Pet
iPhone X has the ability of moving the puppy emoji as per your face moments. But imagine what if animating your own dog's face is possible? Yes it is with this app. This app can be used to create an animated video. Its all about a talking pet. You just need to record something in your voice and then you will get to see your pet speaking in form of the pet emoji. You can add in a lot of expressions to the emoji by modifying any part of the face. Even the pitch of the voice can be changed depending upon the personality of your dog. This application is not available for free but will cost you a little and can be used for iOS and Android as well.
4. Dubface
Have you ever imagined yourself in a miniature form where you are trying to do something or the other weird activities? Enjoying imagining the miniature form of you? No wait it will be no more just an imagination, but it can be turned into a reality too. Yes, this app will make it all possible. All you need to do is download this app, take a selfie and use some character of your choice for your face. Looking through your phone's camera or just tapping anywhere will give life to your augmented reality doing various activities which will make you laugh. This app is free to use but is available only for iOS users.