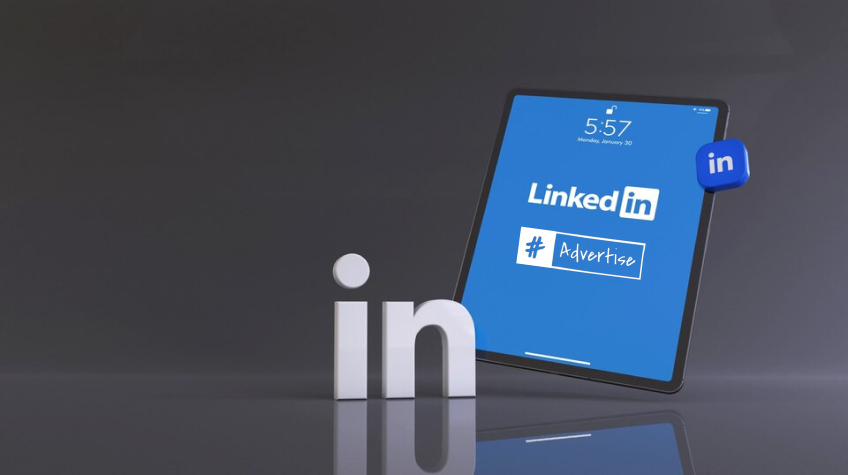 LinkedIn Ads is one of the top online platforms for advertising because of its remarkable advertising features and the benefits it provides to the business owner. Do you want to know about the Types of LinkedIn ads and much more? Here's everything you need to know about LinkedIn Ads.
Table of Contents
What Are LinkedIn Ads?
LinkedIn is very popular as a professional social networking platform. Apart from creating a platform for professionals to create, also make advertisement designs LinkedIn also is a very effective advertising platform. Like Google Ads,
LinkedIn Ads are paid advertisements posted on LinkedIn.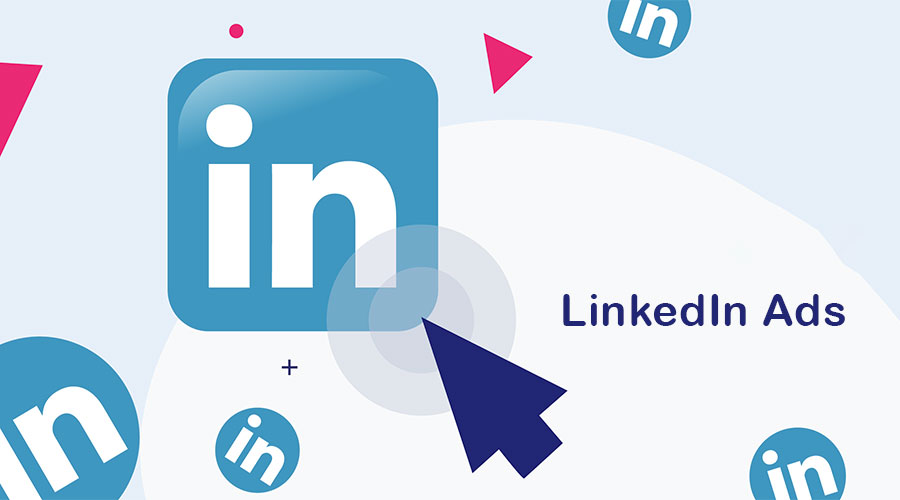 Due to its professional user base, it is the best for B2B advertisements. But it is not limited to that as there are many B2C companies, Non-Profit Organizations, Institutions, and Universities present on LinkedIn.
LinkedIn Ads are very powerful due to LinkedIn's advertising and targeting algorithm. LinkedIn Ads have the capability to amplify your customer base and give profitable results.
But are LinkedIn Ads easy to create or do they require high technical knowledge? The LinkedIn Ads Manager makes your work easier and helps you with your LinkedIn Ads.
What Is LinkedIn Ads Manager?
LinkedIn Ads Manager is a tool that helps you to create Ads, post them, and track and perform analytics of the results. With the help of LinkedIn Ads Manager, you can easily create Ads without any high technical knowledge. You can create individual advertisement designs and campaigns with this tool.
What Are The Types Of LinkedIn Ads?
There are mainly four types of LinkedIn Ads that allow you to reach the target audience in many ways. Each kind of Ad is used to achieve different goals of the company.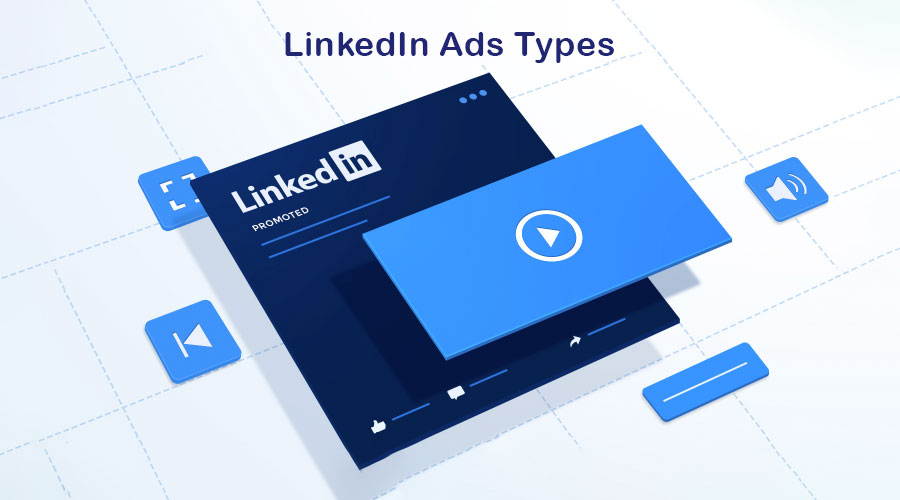 a. Sponsored Content
Sponsored content allows you to advertise your content to the target audience to increase brand awareness and brand likeability. This promoted content appears on the news feed and looks similar to the normal posts. The only difference is that it is tagged as sponsored. Sponsored content can be posted using four different formats:
Single image ads
Carousel ads
Video ads
Event ads
You can choose one of the formats as suitable to your goal of advertising.
b. Sponsored Messaging
Sponsored Messaging allows you to send a sponsored message directly to the inbox of the user. You can send the Sponsored Messaging Ads in two formats:
Conversation ads
Message ads
This type seems a more personalized and private way of marketing. The user tends to read the message without any distractions. At the end of the message, there can be a CTA button too. Hence, this type of ad can give very successful results.
Keep in mind that LinkedIn has a slab on how many users can message in a day and how frequently you can message them.
c. Text Ads
Text Ads work as Google Ads. They are in the form of a small brand logo and advertising copy that is posted on the sidebar of LinkedIn. The Text Ads have a CTA that can direct the user to your website's landing page or other pages where you want to lead them. Text Ads are very budget-friendly and can give some remarkable results if used properly.
d. Dynamic Ads
Dynamic Ads like Text Ads appear on the sidebar of the platform. These ads are very unique as they gather the publicly available profile information of the user and create a customized ad. This ad would be based on something the user is interested in. The Dynamic ad adds the profile image of the user to that ad and keeps a text and adds a CTA to the ad. This unique ad feature of LinkedIn Ads can be really beneficial.
What Are The LinkedIn Ads Objectives?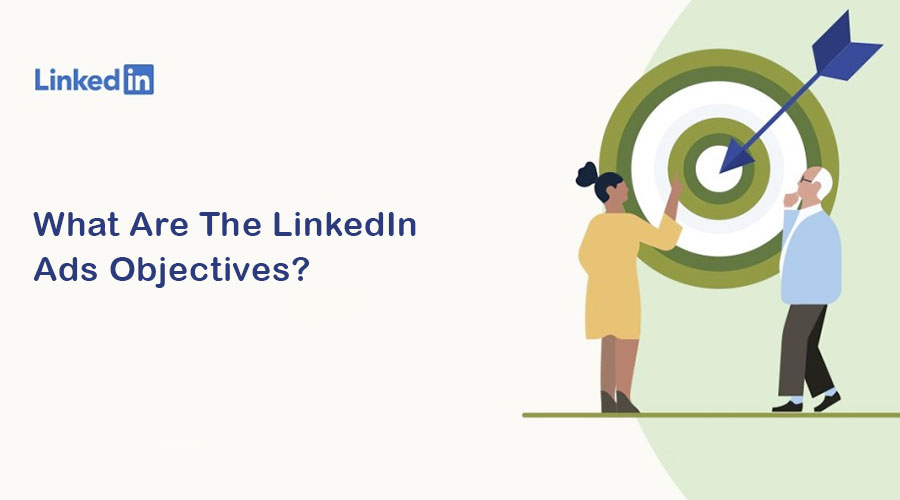 What is your purpose for Advertising? What is your end goal? What do you want to convey to the user? All these questions are very important while deciding what kind of advertising you want to do. There are different types of LinkedIn Ads but you'll find LinkedIn ads based on objectives. LinkedIn incorporates three main kinds. And good advertisement design is well-balanced and feels informative and entertaining at the same time.
a. Awareness Ads on LinkedIn
If you are a new company and want to convey the mission, vision, and values of your brand and glorify the overall image of your brand, then this is perfect for you.
Awareness Ads are focused on increasing brand awareness so they usually use text and not any particular CTA to lead the viewer. You have to pay per thousand views on the ad.
b. Consideration Ads on LinkedIn
After spreading brand awareness, you need to get the users to consider your brand. Consideration Ads are used to engage with the consumers and lead them. The ads include CTA and the payment for the ad can be pay-per-click when the user clicks on the ad, pay-per-action when the user completes the goal, and pay-per-view when your Consideration Ad is a video Ad.
c. Conversion Ads on LinkedIn
The final and end-most goal of any ad campaign is to convert the user to a customer. Conversion rates are very important when it comes to digital marketing. LinkedIn has Conversion Ads that allow you to lead users to your product landing pages, purchase the product, or simply for the application of jobs that LinkedIn is famous for.
How Much Do LinkedIn Ads Cost?
The cost of LinkedIn ads is based on a number of determinants.
It depends on how many types of Ads you want to post, the number of ads you want to post, and what is your target audience.
LinkedIn works on a PPC model so your cost can vary according to the clicks.
You can choose the ad campaign according to your budget. Keep in mind that there is also ad bidding so if you have placed a lower bid then you might lose the opportunity to get your ad posted.
The cost is usually higher when there is high competition in a particular target audience.
Apart from ad bidding, the cost also depends on the Ad Objective.
The cost is impression driven too. It might cost you anything around $10 for 1000 impressions.
Overall, there is no fixed price, the price can vary as per the plan, objective, clicks, views, and impressions.
What Are The Advantages Of LinkedIn Ads?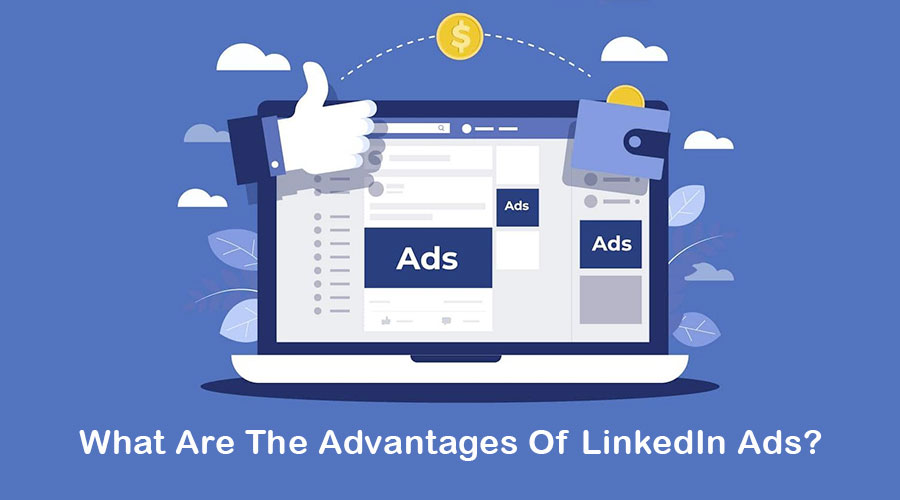 You can create an online presence among the Professionals.
Advertise using different types of LinkedIn Ads.
You can post objective-based Ads on LinkedIn like awareness, consideration, and conversion
There are no fixed costs so you can plan your advertising campaign as per your budget.
You can promote your products, services, seminars, conferences, courses, activities, etc.
The diverse advertising strategies of LinkedIn attract higher traffic, influence many users, and increase conversion rates.
LinkedIn gives analytics tools to analyze your reach, movement, user engagement, and everything else you need to know.
LinkedIn's Business Marketing Solutions guides you in choosing, creating, and posting the ride ad for you. It gives help support and resources to guide you through each and every step.
Due to its ease of use and convenience, even a new business owner with no technical knowledge can post LinkedIn Ads.
Which Are The Alternate Online Ads Platforms?
You should opt for the online platforms for advertising according to your goals, target audience, business model, and more importantly budget. The right advertising platform can multiply your customer base with high conversion rates.
There are many other alternative online Ad platforms. Visit our blog where we have created a list of the best online places to advertise your business.
LinkedIn Ads can help you post strategic ads that are beneficial for your business's growth. You can use its amazing marketing solution to voice your brand values and cultures and show it to the professional world how your brand is unique and stands out from the competitors. Let your target audience know why you are the perfect choice for them and provide them with a CTA to lead them.