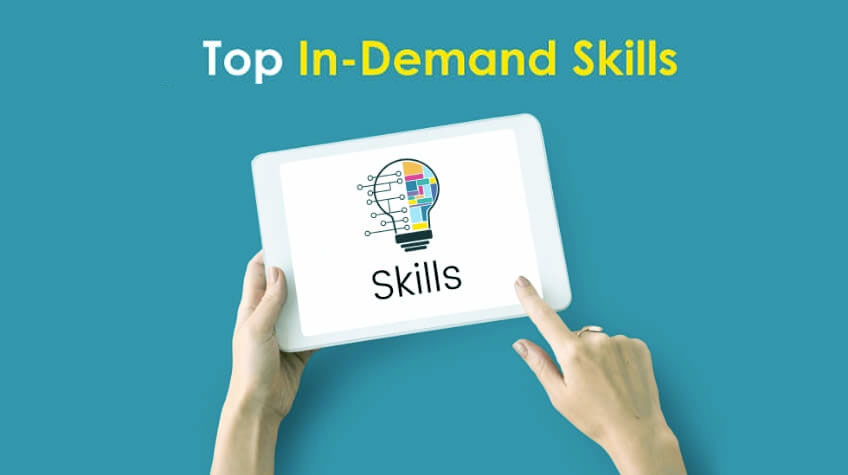 Based on an analysis of job posts, LinkedIn has released a new study on the skills that are now in the highest demand. The information contained in the report was accumulated over the course of the previous three months and analyzed in light of the most valuable skills had by professionals in 2015.
According to LinkedIn, employment skill sets have changed by approximately 25% since 2015 and are anticipated to change by 41.6% by 2025.
The social media platform has broken the skill sets into two, namely: hard skills and soft skills, with hard skills taking up more than half of the total space on the list.
In order to assist individuals in the development of these in-demand skills, LinkedIn is providing a number of its premium courses free of charge throughout the month of September.
Mastering skills that are in high demand will help you future-proof your career and ensure that you will have access to new work possibilities as they arise.
The following are the top ten most in-demand skills in India in 2023:
Social Media
Digital Marketing
Sales & Marketing
Engineering
SQL
Finance
Management
Time Management
Financial Analysis
Java
Sales Management
Azure from Microsoft
Communication
Leadership
Business Development
Compared to 2015, when skills such as team and vendor management, recruitment, and negotiation were popular, the changes in the financial landscape indicate the rise in popularity of skills such as GST, TDS, Statutory Audit, and Income Tax. These talents are now more in demand than ever before.
When compared to 2015, six of the top ten emerging talents in the Software and Information Technology Services business in India are brand new.
According to LinkedIn, these enhancements include familiarity with new tools (Spring Boot), software (Jenkins), languages (Python, C), and cloud computing platforms (Microsoft Azure, Amazon Web Services). Additionally, using the Email finder tool can help you produce leads.
Skills such as Search Engine Optimization (SEO), Web Content Writing, Digital Marketing, Social Media Marketing, Blogging, Social Media Optimization (SMO), and Search Engine Marketing (SEM) are becoming increasingly valuable with more media moves online.
LinkedIn is now in the process of releasing two new updates that will assist users in their job search.
When you look for jobs on LinkedIn, the website will now attempt to place you in roles that are suitable for you based on how well your abilities align with those that are required for the position.
When you visit the LinkedIn Jobs tab, LinkedIn will now display you who is hiring inside your first- and second-degree network.
This will make it much simpler for you to reach out to those individuals and make introductions.
In addition, LinkedIn will alert you when people in your network are hiring for positions, giving you the first opportunity to submit an application for those jobs.
The top most in-demand Hard Skills
Technology is in the mainstream today. The world of information technology is moving at such a rapid pace that every two years, these jobs will alter, evolve, and give rise to new career opportunities.
Here is a list of the top 9 Hard Skills:
Blockchain
Video Design
Cloud Computing
Web analytics
AI (Artificial Intelligence)
UX Design
Business development
Affiliate marketing
Online sales
Related Post: Artificial Intelligence in Recruitment
Top most in-demand Soft Skills
Soft skills have always been the prerequisite to build in career. When making hiring decisions across the globe, particularly in the marketing industries, having strong "soft skills" is becoming an increasingly vital component.
Here is the list of 11 top most in-demand soft skills.
The sense of efficiency
Organizational skills
Communication skills
Emotional intelligence
Social intelligence
Versatility
Flexibility
Team spirit
Solidarity with others
Sense of initiative
Creativity
Advantages to recommending others' skills on LinkedIn
When a person has more skills that have been "verified" by other network members, it gives that individual greater credibility to recruiters, managers, targets, and clients.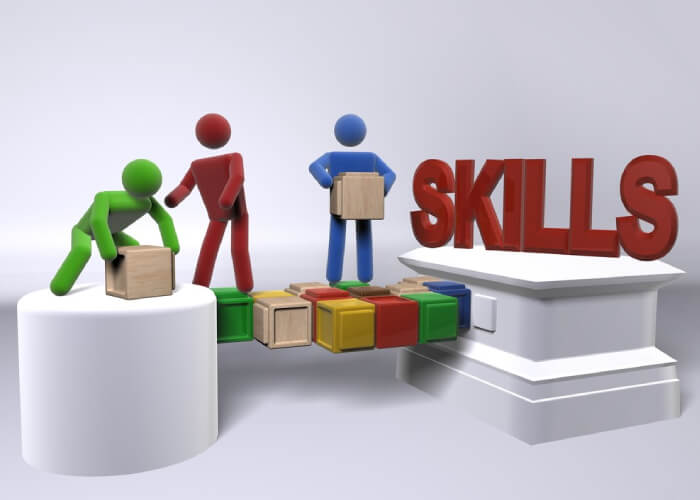 For example: if you have 45 recommendations on Digital Marketing from experts, clients, and colleagues and 20 suggestions on project management. It will help the member have greater credibility.
Therefore, whether you want to bolster the morale of a fellow worker or bring attention to the skills of a service provider, this is the place to do it.
How can you recommend a skill on LinkedIn?
It's simple!
Navigate to the profile of your connection — the one you wish to commend – and click there.
Continue scrolling down until you reach the section labeled "Skills and Recommendations."
You need only make a recommendation for one of the skills that this individual desired to highlight.
You are not allowed to add any skills that were not pre-determined by them.
Simply hit the plus sign (+).
You will be asked for two small pieces of information when you sign up for LinkedIn: the amount of skill you possess as well as how you were able to evaluate it.
So, keep recommending your contacts and getting recommendations from them! It will help you build a better profile on LinkedIn!