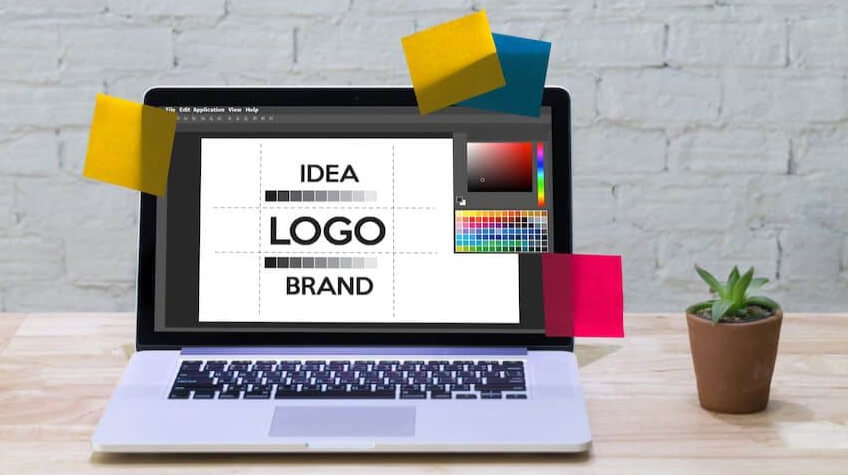 A logo is defined as any product's pictorial identifier. The customers should identify your business just by having a look at its Logo. The logo should be designed very carefully by the makers as the design can surely evaluate the name of their brand which not only makes them visually better but creates trust and value for their product.
Logo price is equally considered important by the makers. Logo design with Logo prices can vary, for instance, the value of a logo design be subject to the quality and who made that. The price of making a logo design varies generally from $0 to even tens of thousands of dollars, but if you possess a small business or even startup looking for the best quality design, the best logo design should cost between $300-$1300.
Now that we know what a logo is specifically for and its main purpose, then let's have a look at some well-known logo designs and the kind of logo design.
Most Famous Logo Designs:
1. Wordmark/Logotype Logo Design
A wordmark is usually a font-based type of logo that primarily focuses on the 'brand's name alone. GOOGLE logo has a succinct and distinct name and this is the reason that it works very well. When the name of the brand is combined with the strong typography, it does create strong brand recognition.
A wordmark logo is a virtuous decision if you are a new business and require to get your name out there, just ensure that the name is brief enough to take benefit of the design.
2. Monograms Logo
Monogram logo which is also known as lettermarks, usually consists of letters and brand initials. Many of the brands have used their initialism rather than a lengthy name for brand-identification ideas. By employing just a few letters, lettermark logos are efficient, as it is easy to remember NASA instead of the National Aeronautics and Space Administration.
3. Pictorial marks
A pictorial logo or logo symbol is generally an icon which is also known as a graphics-based logo. A true brand mark is just a picture, and due to this, it can be a quite tricky logotype for brand-new companies or logo makers, or even for those brands without strong brand recognition. The most important thing is to select an appropriate image while creating any pictorial logo.
4. Mascots Logo
This is another type of logo that always involves an illustrated character. Those characters are usually in the form of colorful cartoonish which is the perfect way to create your customized brand spokesperson. Mascot logos are great for corporations that want to generate a wholesome atmosphere by tempting children and families.
Also See: Difference Between Custom Logo Design and Graphic Design
Conclusion
Engaging a professional designer or design firm actually helps to ensure that your final version logo design will be different and distinctive and properly communicate your product's message. Like with any package, there is a wide variety of logo design and logo price points with packages, and it is significant to understand what you are getting or even not getting with your money.