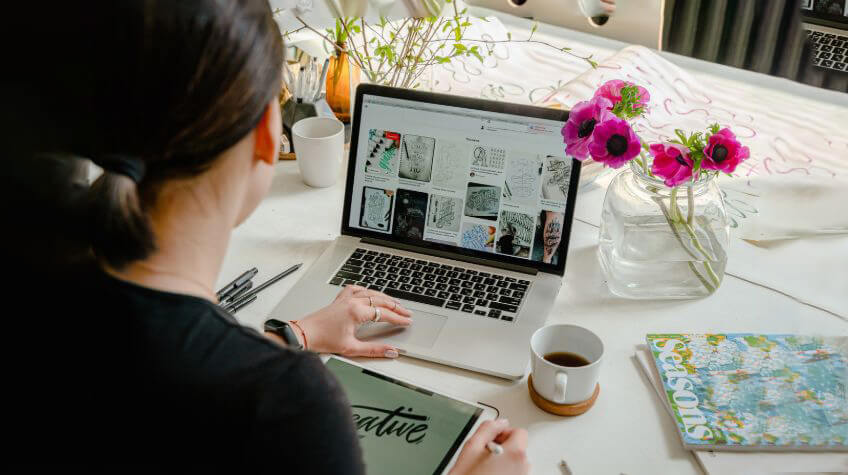 Whether you are working as a freelance designer or you're associated with a company, free resources can be really helpful. Numerous free design resources can help graphic designers in a number of ways. Here in this post, we have rolled out 55 best free resources for graphic designers that can help them out. Scroll down to read the full article.
FREE STOCK IMAGES
1. UNSPLASH
Unsplash provides you with over 300,000 beautiful, high-resolution images. Unsplash may not have as many photos as some paid sites, but the images are of high quality, and thousands are added every day. There's no way you will regret using this amazing website for free stock images.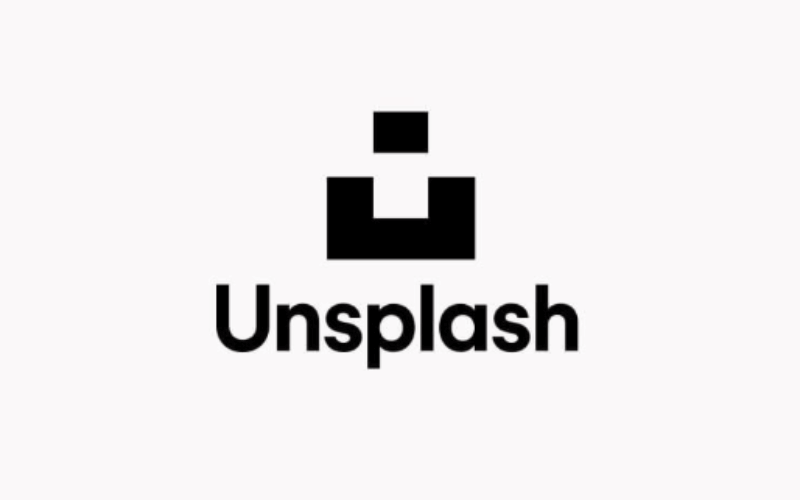 2. PIXABAY
This website has a massive database of high-quality images. It's a little more focused on business and marketing than Unsplash, which is often beneficial for content marketers and bloggers. Another significant benefit of Pixabay is that they provide free vectors and illustrations.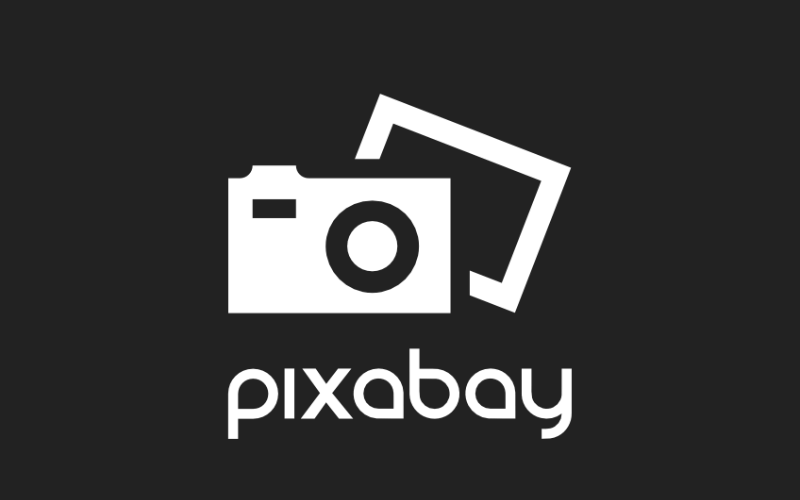 3. FREEPHOTOS.CC
Another site where you can find free high-resolution top-quality images for your design projects is FreePhotos.cc. Every day, new photos are uploaded on this site that you can use for both personal and commercial projects without an adscription. Remember that the images in the far right-hand column are paid ones.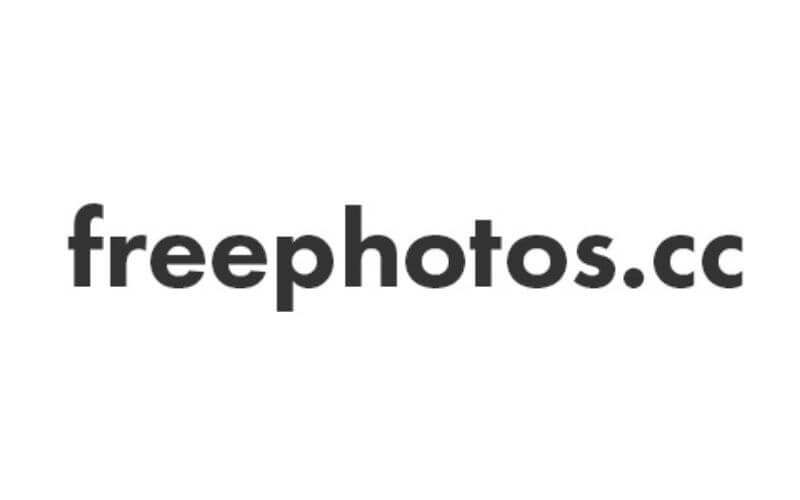 4. ICONS8.COM
It is a beautiful platform that allows you to combine different stock photos to create your own unique image. Combine objects, backgrounds, people, and even your own photos with a browser-based drag-and-drop interface that is quick and simple to use.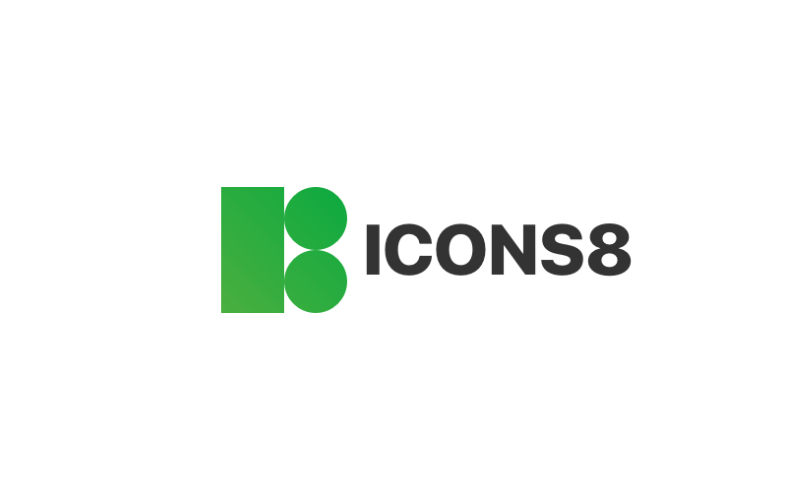 https://icons8.com/mega-creator
5. GRATISOGRAPHY
Gratisography bills itself as the "world's quirkiest collection of high-resolution free stock images." They excel at providing free photos that are one-of-a-kind and less stocky than what you'll find elsewhere. On this site, only the most exciting images are submitted. The site allows you to use pictures without copyright restrictions. You'll find some of the most exciting pictures here!
6. BURST
Shopify, an e-commerce platform, has created Burst. It is a platform where you can download stock images for free, whether or not you use Shopify. You may use them without attribution for websites, personal and commercial purposes. You may find both low and high-resolution images on Burst; however, you'll find the overall quality is excellent.
7. PEXELS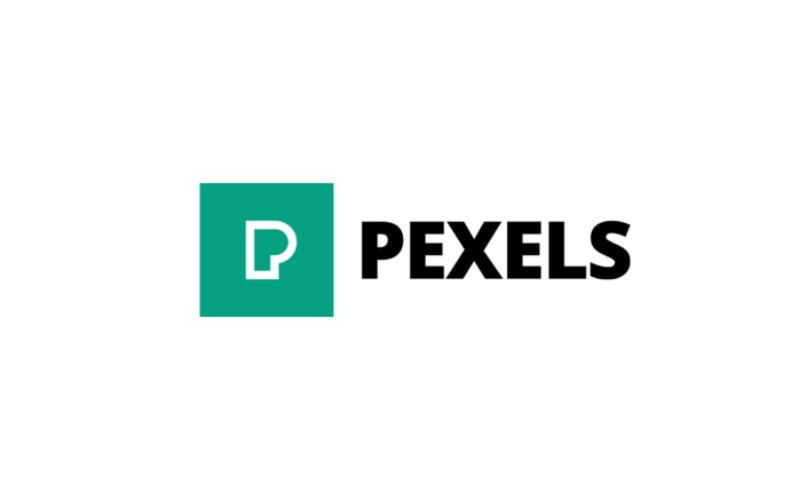 Pexels is another beautiful platform to have free stock images. They have one of the best and a vast, well-organized collection of free stock photos that you can use for personal and commercial purposes. They also have free stock videos! Pexels is a go-to image source for many designers.
8. NEW OLD STOCK
If you're looking for some free stock vintage photos, then the new old stock should be your go-to image source. Cole Townsend, a Boston-based product designer, has compiled many photos via Flickr, which can be used for personal or non-commercial purposes. Some of the images you'll find on this platform are really cool!
9. MORGUEFILE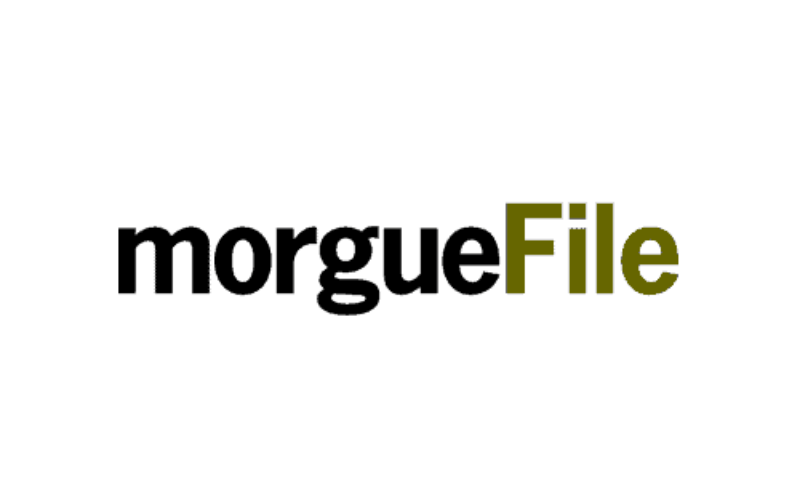 With over 4,00,000 free stock images, Morguefile is one of the unique sites. The photos here are not professionally produced. You'll find images of random people and everyday objects, just like normal people share their images. Morguefile isn't the place to look for large header images, but this site is the perfect place for you if you need a simple free photo of everyday life. It's an absolutely free stock photos website to visit.
Related Post: Everything About Clip Studio Paint Ex and Clip Studio Paint Pro
10. LANDING STOCK
Landing Stock is a niche website that offers free stock photos suitable for your website's landing page. It was designed by Craig Barber, a London-based product designer. The site features only high-quality, clean, and minimalistic photos that crop well and leave room for copy. It is one of the best places for designers to discover perfect landing page images for websites.
11. STOCKVAULT
Stockvault is yet another excellent resource for free stock photos, wallpapers, and textures. They have a well-curated and well-organized collection of images that is updated daily. Also, this website provides you with an excellent search engine and is well-organized for category browsing.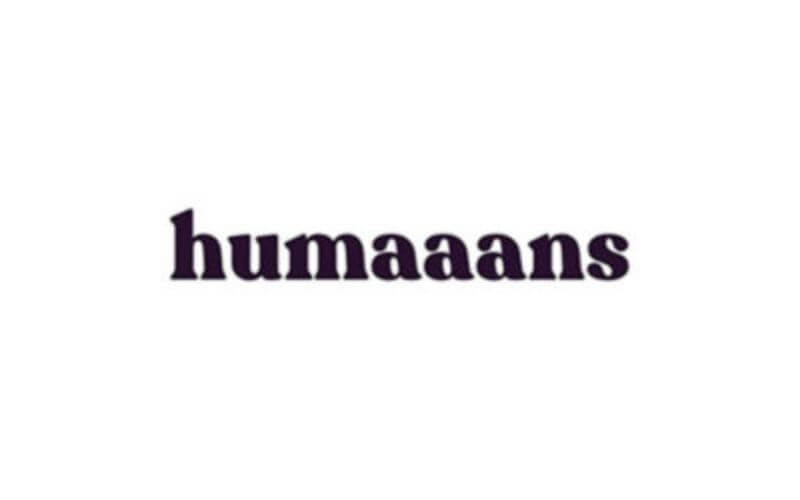 12. RAWPIXEL
Rawpixel claims to have the most diverse stock photo collection in the industry. They create design resources that accurately reflect today's society. They offer a wide variety of free stock images, including vectors, PSD mockups, and public domain content. They have even collaborated with Hope for Children to help empower children worldwide to reach their full potential. And their paid option benefits the child care organization.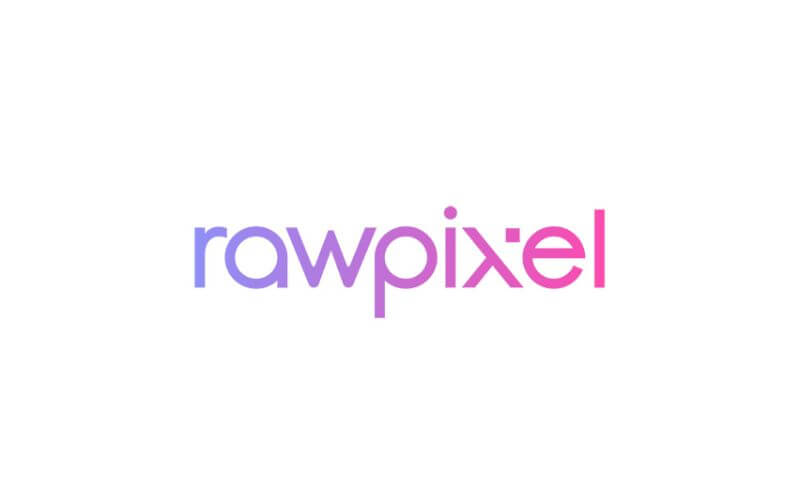 13. HUMAAANS
Pablo Stanley has created something unique with Humaaans: modular, vector illustrations of humans that designers can mix and match, rotate, and position to create their own designs. All the images on this platform are free to use for both commercial and personal purposes.
14. LUKASZ ADAM
Lukasz Adam is a freelance web designer who has made a slew of high-quality vector art illustrations and icons available for free download. Adam creates custom web design themes and codes them. The site offers a dynamic user interface, illustrations, and icons. They are suitable for both personal and commercial projects.
15. RESHOT
Reshot is one of the best free stock photo websites. You can use pictures from Reshot without attribution. You can crop, filter, add text, or modify Reshot's photos according to your need. They can be used for both personal and commercial purposes. Their carefully curated collections are extensive, beautiful, and completely free.
FREE ICONS
16. FLATICON
Flaticon is a part of the FreepikCompany organization, which is known to provide exceptional visual experiences to people worldwide. They provide the largest database of free icons available in PNG, EPS, PSD, SVG, and BASE 64 formats. Flaticon gives you access to over 4 million vector icons. Aside from providing free icon downloads, anyone can become an author on Flaticon and earn money from premium royalties.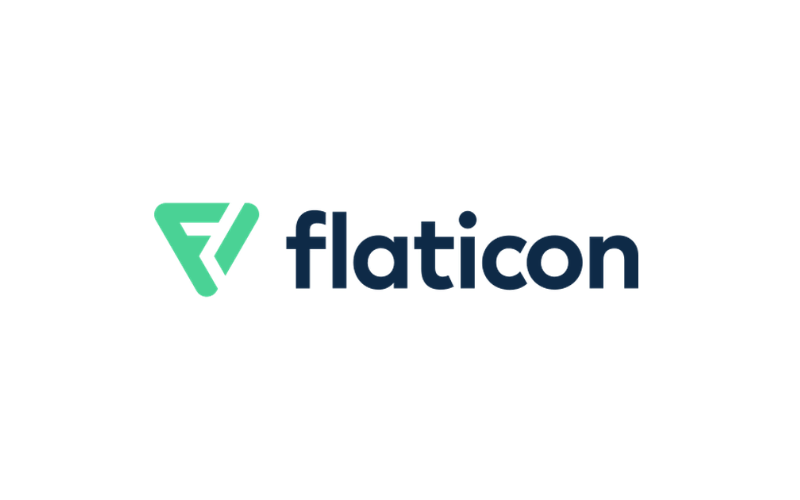 17. IONICONS
Ionicons are premium-quality icons that designers can use in web, iOS, Android, and desktop apps. SVG and web font support Ionic created this completely open-source, MIT-licensed website. They're all free, thanks to the Ionic Framework team.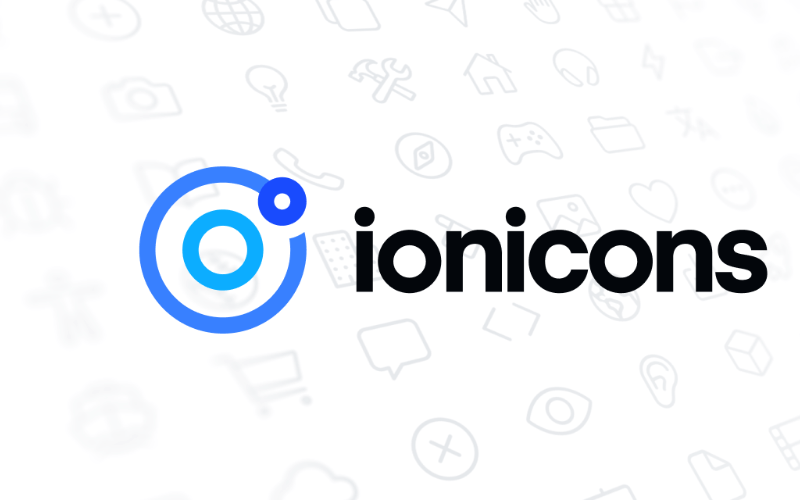 18. ICONS8
One of the most popular free icon sites is Icons8. They are genuinely committed to making the web more visually appealing, in addition to publishing great design content and design tips. They have one-of-a-kind icons that you can use. As part of the modification, you can recolor, add overlays, or add custom text. You can also enable custom effects like Strokes, Backgrounds, Padding, and more to the icons.
19. ANIMATICONS
Animaticons is a collection of customizable high-resolution animated GIFs. They offer a small file size, compatible with all major browsers, email clients, and smartphones. Also, you don't require additional plugins like Flash or Silverlight or libraries. Animated GIFs can be used as soon as you download them and can be used anywhere images can be used.
20. NOUN PROJECT
The Noun Project, co-founded by Sofya Polyakov, Edward Boatman, and Scott Thomas, brings together over two million beautifully curated icons created by a global community. They have the most comprehensive icon collection in the world. These icons are freely available for use by designers. At the noun project, designers from over 120 countries have collaborated to create the most diverse and extensive collection of iconography.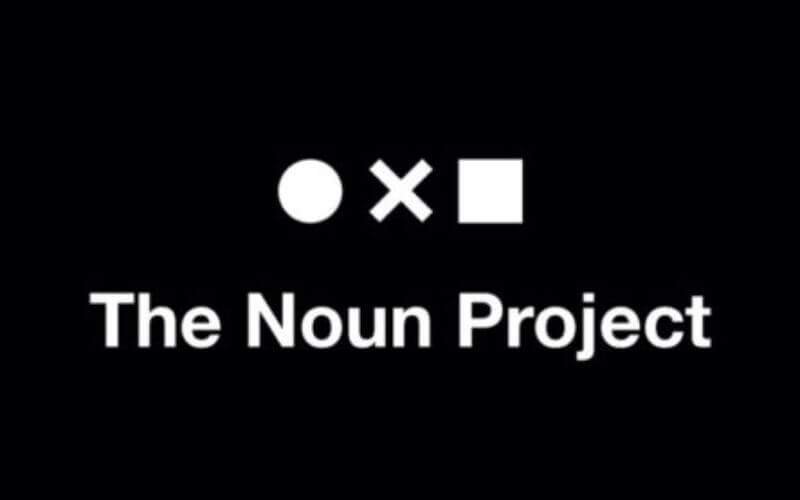 21. Freepik
Freepik is a well-known resource for all types of digital content. Icons, Graphics, stock photos, and other types of graphic files, in particular. Each icon has a dedicated page with download links, licensing information, and a plethora of related content that may also pique your interest.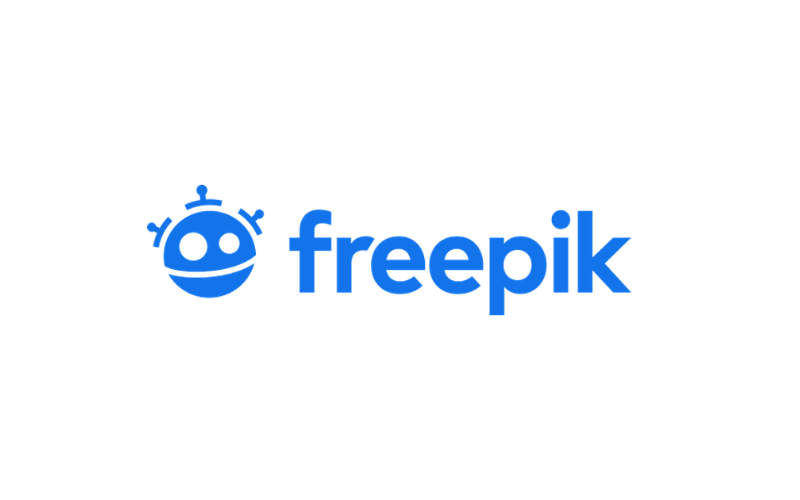 22. ICONFINDER
Iconfinder has a colossal database of over 3 million one-of-its-kind icons altogether. All their icons are in SVG format. Most of its free icons run under the CC 3.0 license. They provide both free and paid icons, which means you can get access to their unique icons by buying their premium membership plan for just $9 a month. This plan allows you to download up to ten icons per month. For unlimited downloads, you can opt for a $49 per month plan.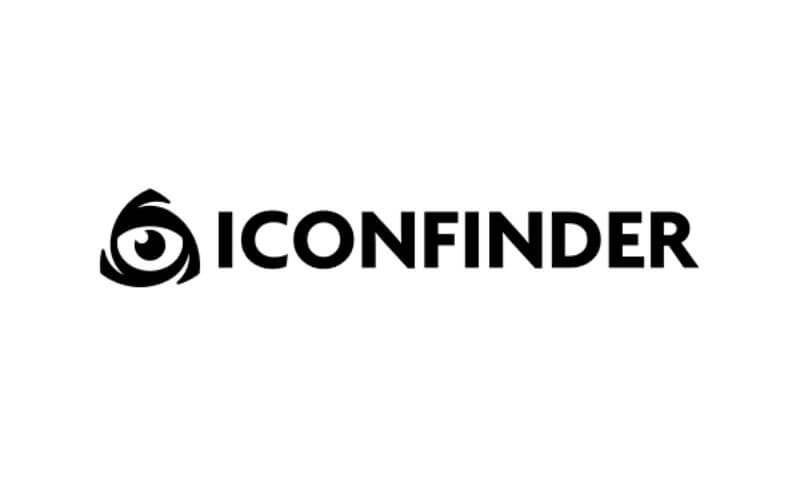 23. ICONSTORE
Iconstore is a one-of-a-kind website with amazing icons. They concentrate on unique and original icon packs from well-known design firms. As a result, you get over 230+ unique packs of superbly designed creative icons. Furthermore, it allows you to narrow down your search results using filters such as Colored, Glyph, or Outline. They have icons for various categories, including food, technology, multimedia, design, development, business, and many others.
24. STREAMLINE EMOJI
Streamline Emoji is a free collection of adorable Emoji designed by Vincent Le Moign and made available for free download under the Creative Commons Attribution license. Besides, the site also provides you with different styles and an impressive selection of icons for your projects. These icons are searchable via their app or plugin for Figma, Sketch, and Adobe XD.
25. STREAMLINE
Streamline gives you access to its 100,000 icons, illustrations, and Emoji for all your projects. Streamline is the go-to choice for designers when it comes to hunt for the best icons for their clients. It also works flawlessly with IconJar. IconJar is a great Mac application that automatically organizes all of your Icon Packs. They provide the world's most extensive icon set, which contains 30,000 icons. They also provide 19,500 vector illustrations, 4,000 Material icons, 3,600 cyber icons, and so on.
FREE FONTS
26. GOOGLE FONTS
An easy-to-use and a comprehensive directory of open source web fonts for designers. All to the high standards you'd expect from a web behemoth like Google. And everything featured in there is free of charge! This resource is handy for web designers and SEO professionals looking for good fonts for websites. It is one of the best free font websites on the planet because it is versatile, simple to use, and dependable.
27. TYPEDEPOT
This free font site has some fantastic options to offer, with a small collection of original fonts. Cormac, for example, is a fantastic and readable font available in two styles. Other free fonts on the site are equally beautiful and will make your designs stand out. The site also offers many paid fonts.
28. DAFONT
A great platform to have unique fonts for your projects. A massive collection of fonts that can be downloaded for free. The best part is you can browse by alphabetical order, style, author, or popularity. It is one of the go-to sites for designers and SEO Specialists.
29. FONTSPACE
Frontspace is a well-structured website with over 37,000 free fonts. The designs aren't the most impressive on this list; however, the website is incredibly functional and straightforward. They have an outstanding selection of script-style fonts, so if that's what you're looking for, this is the place to be.
30. BEFONTS
Befonts offers you a valuable collection of free fonts that includes a display, script, and symbol fonts, as well as blackletter, retro, and non-Western styles. They provide free high-quality design resources. Additionally, they assist in introducing first-time customers with free font downloads and existing customers with a free font treat every day!
31. CREATIVE MARKET
Creative Market features over 23,000 free fonts, adornments for headers, text, and display, and plenty of other valuable assets to accentuate your designs. Besides, they also have templates for other designs, such as flyers, business cards, magazines, CSS and HTML themes, Layer Styles for Photoshop, 3D assets, and much more. The design is simple and straightforward, with a strong emphasis on the user experience.
32. FONT SQUIRREL
Another large collection of free fonts, all of which are free for commercial use. Font Squirrel is extremely simple to use, thanks to a clean design that uses bold typography and a prominent search feature on the right side of the page that categorizes styles and languages to make things easier for you.
33. 1001FREE FONTS
They offer more than 10,000 free fonts! The user-friendly website with a clean and straightforward design makes hunting for the best free fonts a cakewalk for the designers. The search feature is integrated into the site header, which makes hunting easier for designers. There is also a paid option on this font website. For just $19.95, you can download all of their fonts; it's a nominal fee to have some awesome fonts handy.
34. BEHANCE
Behance has gained immense popularity for the past few years. It is one of the go-to resources for designers and creative people across the world. They offer very few free fonts, ranging from odd and eccentric stylized typesets to professionally designed serif and sans-serif options. The site also has a plethora of other content, such as tools, images, etc., for the designers.
35. ABSTRACT FONTS
AbstractFonts allows you to download over 10,000 free fonts for all your projects. It's a perfect go-to resource for designers looking for minimalistic font ideas for their projects. With the whole site dedicated to provide free fonts, you'll undeniably find what you're looking for here.
FREE STOCK VIDEOS
36. PIXABAY
Pixabay has over 2.3 million images and videos available, all of which are licensed under the Creative Commons Zero (CC0) license. That means you don't have to ask permission or give credit to the artist if you use or modify the content for commercial purposes. Pixabay has an excellent selection of HD stock videos.
37. Coverr
Coverr is a website that offers high-quality stock videos for free download. You can use these videos for commercial and non-commercial use. Moreover, you don't need to give credit to the artist if you use or modify the content.
38. SPLITSHIRE
Created by web designer Daniel Nanescu, Splitshire is one of the best websites for free stock videos. All their images and videos are available for personal and commercial use. The videos are mostly drone footage of beautiful outdoor scenes that you can download by clicking on the title below each video.
39. MOTION PLACES
Motion Places offers high-quality, free HD stock footage from around the world to designers and creative people. Everything in the collection is filmed, edited, and curated by them. The best thing is that there are no advertisements, affiliate links, or sign-up requirements. They constantly keep adding to their footage collection. Most of their footage is for free; however, they also offer paid footage. You can buy 4K clips for $99.
40. VIDEEZY
Videezy offers a massive collection of royalty-free video clips for personal and commercial use. There is a large selection of high-quality video clips available in both HD and 4K resolution.
41. Videvo
Videvo offers a colossal collection of free stock videos that can be used free of charge for both personal and commercial purposes. Most of their videos need not be attributed; however, video clips licensed under Creative Commons 3.0 must be attributed to the original author.
42. Stock Footage 4 Free
Stock Footage 4 Free is yet another platform that provides a wide range of video footage for personal use. All of their videos are royalty-free and are organized into categories, making it simple to find a clip fitting to your needs. Construction and energy, nature and animals, mansions and wealth, and international locations are some of their renowned categories.
43. LIFE OF VIDS
Life of Vids is an excellent platform providing free videos to web designers, filmmakers, advertisers, agencies, and others to make the best use of them. All the videos are free to download that can be used for both personal and commercial purposes.
44. VIDSPLAY
Vidsplay is a great platform to have some of the amazing free stock videos used for personal and commercial purposes. They keep adding new videos every week.
45. DISTILL
Distill is a great place to get a steady supply of free HD videos. It's a carefully curated collection of stock footage created by creative designers. They offer videos for free for both personal and commercial uses.
46. VIDEOBLOCKS
Videoblocks has a massive library of studio-quality stock footage, time-lapse videos, and standard B-roll clips from various environments and situations. All of these video clips are free to use for personal or commercial purposes.
FREE GRAPHIC DESIGN TOOLS
47. CANVA
Canva is a surprisingly robust and flexible graphic design tool that is easy to use in the browser and requires no downloads. It's not Photoshop, but it can do many basic design tasks quickly and easily with drag and drop.
48. CRELLO
Another fantastic graphic design app is Crello. It is similar to Canva; however, it offers more options. All you need to do is just choose the type of graphic you want, then select from a list of pre-existing templates.
49. GNU Image Manipulation Program
GNU Image Manipulation Program or GIMP is a completely free image editor that includes all of the tools you'll need to manipulate your images. It connects to third-party plugins to improve your workflow, from retouching to restoring to creative composites. Whether you're a graphic designer, photographer, illustrator, or scientist, GIMP has the tools you need to get the job done.
50. PABLO
Pablo is one of the most widely used content creation software tools. Most designers and creative people chose Pablo over other tools, thanks to its neat and clean design. To create graphics for your blog or client's website, select or upload an image and add a stylish font. It's a free tool used by many designers.
51. PENCIL
Pencil, a free alternative to Adobe XD, is an open-source and robust tool for designing prototypes for web, mobile, and desktop applications. It is a fantastic software that supports all platforms.
52. STENCIL
Stencil is an amazing online tool to create outstanding images. There are thousands of royalty-free photos; however, the free account is limited to 10 images per month. This means you will have to go for a paid plan in case you want more photos. It is one of the best and easy-to-use graphic design tools for designers, bloggers, and social media marketers.
53. INKSCAPE
Developed by a non-profit organization, Inkscape is professional vector graphics software that runs on Mac OS X, Windows, and GNU/Linux. It's open-source and free of charge. Designers can use it for personal and commercial purposes.
54. PICMONKEY
Picmonkey is a great tool to create visually appealing images for Facebook, Instagram, Youtube, and other social media platforms. Add filters, frames, text, and effects to images for free. You can use this free online photo editing tool for both personal and commercial purposes. Besides, the site also offers terrific photos, fonts, and templates.
55. ADOBE SPARK
You can create professional-looking graphics, collages, flyers, videos, and animations in just a few taps. It is similar to Canva; however, it majorly focuses on social media graphics.
56. GRAVIT DESIGNER
Gravit Designer is a full-featured vector graphic design app with cross-platform compatibility. It is one of the fastest and flexible tools tailored to professional designers.
Wrapping it up….
These are the 55 free resources for graphic designers. All of these resources need not be attributed and are free for personal and commercial uses.