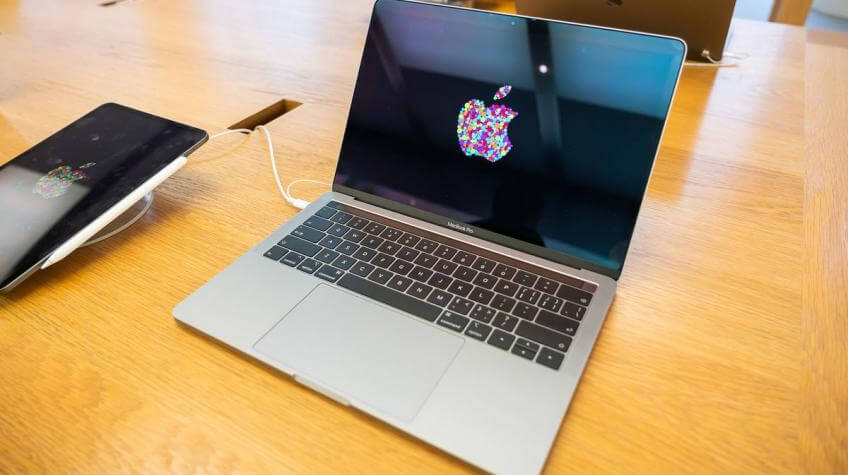 Your MacBook might come across a wide range of problems that are common to all laptops. And, some of them are more common compared to others. You might need professional help in dealing with more complex MacBook Repair Service Issues.
However, you can deal with most of the common problems all by yourself. Depending on the problem you are facing, you can take various steps for an effective solution.
Here, we will take a look at some common Mac issues and their solutions. Do you need assistance for fixing a minor glitch or bug on your Mac? Then, the solutions mentioned here should be quite useful to you. Try them out before you approach the service center for a solution.
5 Common Mac Problems and their Solutions
Problems might show up in any hardware or software component of your Mac anytime. And, knowing the solutions for the common issues can help you get a fairly quick solution.
Here are some of the common MacBook problems and their solutions:
1. Connected to Wi-Fi but no Internet
You can usually get flawless Wi-Fi performance on your Mac. But you might often come across Wi-Fi problems while using the device under various circumstances.
Depending on the cause, you can fix the issue with one of the following steps in most cases:
Reconnect to the Network
Are you unable to access the internet using your WiFi network? Provided that the router has internet access, reconnecting to it might fix the issue. So, disconnect from the WiFi network, and then wait for a minute before connecting to it again.
Does that fail to provide a solution? Then, forgetting the network before reconnecting to it might help.
Run the Wireless Diagnostic
Open the WiFi status menu if the problem persists and open the Wireless Diagnostics tool. This tool can help you fix various common Mac issues related to WiFi. And, that too within a fairly short time in most cases.
You will have to enter your admin name and password to start analysing the wireless environment. The program will display the diagnosis of the issue after completing the scan. Click on 'Monitor my WiFi' to fix the WiFi issues on your Mac.
Clicking on 'Continue to summary' will bring up recommendations on your screen for fixing the issue. You can then try them out to fix the WiFi problem effectively.
Check the Recommended Solutions
Are you using macOS Sierra or a later system version? Then, you can simply go to the WiFi Status section to look for solutions. The system will recommend some solutions for fixing the WiFi issues.
These solutions might differ with each case depending on the cause of the problem. And, you must try them out to get an effective solution to the WiFi problem.
Change the DNS
Open the System Preferences section and navigate to the advanced WiFi settings there. Open the DNS tab and click on the "+" icon to add a new DNS server. Then, enter the new IPv4 or IPv6 address for your Mac. This is yet another effective way to fix the common Mac issues related to WiFi performance.
Other Solutions
You can also try restarting the MacBook or your router and see if that fixes the issue. If it does not, make sure that you have the latest system version on your Mac.
Have you connected any USB devices to your MacBook? If yes, then disconnecting them might resolve the issue in some cases.
2. Battery Drains away too Fast
Your MacBook's battery might provide great performance for a long time. But, like other components, it might start facing problems as well. And, you might have to replace it for an effective solution in such situations. However, that is not necessary in all cases. The battery draining away fast is one of the common Mac issues.
Here are some fixes that can help you resolve it:
Lower the Screen Brightness
High screen brightness is one of the common causes of fast battery drainage. And, reducing the brightness as much as possible should help the battery last longer. So, you must try that before moving on to other possible solutions.
Close Programs with High Energy Consumption
Fast battery drainage might also indicate that one of the programs on your Mac is using too much power. And, closing such programs should help you resolve common Mac issues related to the battery.
Open the Applications section on your MacBook and navigate to the Activity Monitor. Check for unusually high CPU and GPU resource usage there. Close the apps that you find using too many resources once you find them. Then, check whether the MacBook battery problem persists.
Close Background Programs
Are you running too many background programs on your Mac? Check the list of background programs if you are unsure. Then, close as many of them as possible. This should reduce the power usage of your Mac and fix the fast battery drainage.
Change Battery Settings
Making changes to your Mac's battery settings can also help you slow down the battery drainage. Open your System Preferences and navigate to the Battery Preferences. Then, check the time before which your Mac dims the screen and turns off the display. Reduce it if required and check whether the problem persists.
But, what if none of those mentioned above fixes is effective? In that case, you might need to replace your Mac's battery.
3. Accidental Deletion of Crucial Data
Accidental deletion is common across all laptops due to human error. So, it is one of the common Mac issues as well. Have you deleted some of your important files by mistake? Then, you can recover them without any unnecessary delay.
The following steps can help you resolve this issue effectively in most cases:
Recover the Files from the Trash
Your MacBook will store all your deleted files in the Trash unless you have disabled this feature. So, open the Trash section on your Mac and look for the file you have removed by mistake. Restore it once you find it and create a copy to avoid losing it again. You must take this step immediately as the file will not stay in the Trash forever.
Use a Data Recovery App
Are you unable to recover the lost file from the Trash? Then, you must download a reliable data recovery app for this task. Install it on your Mac and try to retrieve the lost file using it. Data recovery apps can be quite useful in recovering files that are otherwise hard to retrieve.
What if you fail to recover your data with the aforementioned means? In that case, you must approach a professional data recovery service as soon as possible.
4. Failed Time Machine Backup
Has the Time Machine on your MacBook failed to back up your data? Then, this is one of the common Mac issues you might encounter. And, it is not as complicated as it might sometimes seem.
You can try out the following fixes to get an effective solution to it:
Connect the Backup Disk to Your Mac Properly
Are you using an external disk to create a backup? Then, you must make sure that it is connected properly to your Mac. Reconnecting it to the computer might also help you resolve this issue effectively. Move on to the next step if none of these fixes works in your case.
Use a Different Backup Disk
Does the backup keep failing with the current disk? Then, you must try using a different drive. So, connect another external drive to your Mac if that is available. Then, check whether you can create a backup on it using Time Machine.
Update Your macOS
An outdated system can cause a wide range of common Mac issues. So, you must make sure that your system is up-to-date. If it is not, that is a possible cause of backup failures. You might not face the problem again after updating the latest system version. 
5. macOS Performance Issues
Performance problems are not as frequent as other common Mac issues. But, you might often come across them under various circumstances.
In such cases, you can apply the following steps for a solution:
Roll Back Your macOS
Have you started facing the issue after updating to the latest macOS version? Then, rolling back to the previous system might help you resolve the issue. After all, it has worked for many Mac users facing the same problem.
Reinstall macOS
If nothing else works, you must also consider reinstalling your macOS for a solution. Open the Disk Utility section on your Mac and opt for unmounting the startup volume. Then, erase this volume and exit the Disk Utility section. Proceed with macOS reinstallation when the option appears on your screen.
Get Regular Servicing for your Mac
You can avoid the common Mac issues by getting regular servicing. MacBook servicing includes cleaning the device and replacing all its faulty components to maintain its performance. Make sure to approach a reliable MacBook servicing provider for the best results.