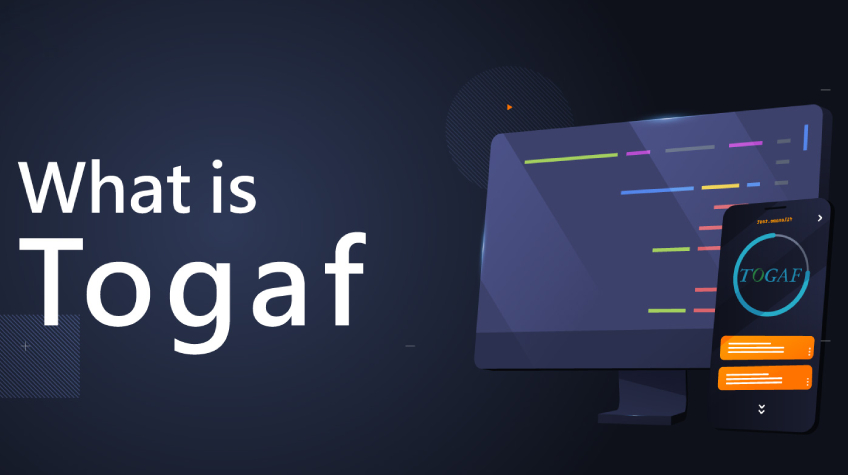 In today's competitive world, you must keep ahead of the competition. When is the best time to reinvent yourself? Whether working from home or taking a break, try to learn something new and valuable. Learning new skills could lead to a new job. TOGAF is a wonderful 2023 certification for IT architects.
The article explores some compelling reasons to get a TOGAF certification in 2023.
Before knowing several reasons to get a TOGAF certification in 2023, let's first see the significance of TOGAF. This credential proves your efficiency and skill to recruiters. It now shows recruiters and clients your value.
What is TOGAF?
TOGAF is a framework for designing, implementing, and managing enterprise IT infrastructures. In 1995, the first version of TOGAF was based on the technological and architectural framework of the US Department of Defense.
The Open Group Institute took over after that. TOGAF helps enterprises develop customized IT infrastructure.
TOGAF certification can help IT workers find jobs. It is the best and most famous enterprise framework. TOGAF specialists will create and explain an efficient IT strategy to department heads.
Why do we need TOGAF?
Despite being present for over two decades, companies must figure out why or how to use it to boost revenues.
Among the reasons to get a TOGAF certification in 2023, the primary reason is complexity and scale. Enterprise architects must have a clear view of their organizations' goals. They must also consider the needs and skills of the different parts of the business. Even for an experienced professional, this is a lot to organize!
TOGAF helps companies get clear ROIs, good communication, and enough shared perspectives to change their businesses successfully.
Second, the framework is still top-notch after over 25 years. The Department of Defense's "Technical Architecture Framework" inspired the initial edition. The Open Group refined this framework after receiving it.
Let's see various reasons to get a TOGAF certification in 2023:
Here, let's discuss the top reasons to get a TOGAF certification in 2023 and how it adds significant value to your resume:
1. An excellent start to Enterprise Architecture
Today, enterprise architecture is essential. It is reliable, offers good professional progression, and is highly specialized. The people who hire architects need them to work together across many domains, technologies, and the company's processes.
It's supposed to help technical developers and project managers grow. Data, information, and process architects help a lot. It takes years to become an enterprise architect.
But TOGAF certification teaches you industry best practices and frameworks. As a result, the learning curve for enterprise architecture is shortened.
2. TOGAF is a qualification mark for enterprise architects
You may be an enterprise architect recovering, but you must know how a TOGAF certification may help you. TOGAF certification will boost your career to new heights. This qualification will improve your prospects.
Today, recruiters use TOGAF certification to judge candidates, which makes it an essential part of getting a job. TOGAF certification might elevate your enterprise architecture career worldwide.
TOGAF accreditation gives recruiters confidence that you will be an asset to their firm. It reflects your skills and effort. You'll lead your employers' transformation projects.
In addition, recruiters will pay you more immediately than the market average.
3. TOGAF certification improves business perspective
As an enterprise architect, you usually focus on one TOGAF support area, like data, technology, business, or applications. TOGAF, on the other hand, gives you a concise but detailed understanding.
This TOGAF certification test breaks down all the key elements of the business transformation process. It helps you efficiently prepare and run meetings, workshops, and architecture plans.
Your experience as a broad-minded enterprise architect will benefit the company that hires you. You learn to identify dependencies, reduce risks, and automate as much as possible.
Also Read: The Importance of Learning Salesforce
4. No prerequisites to start
It may be one of the least stress-free reasons to get a TOGAF certification in 2023. TOGAF architectural certification does not require any prerequisites, unlike other diplomas or certificates.
You can take the course and certification exams if motivated to study.
5. Affordable certification
Many Enterprise Architect certificates are available today, but it is still being determined which ones are worth the time and money. When all criteria are considered, TOGAF certification is the best training for enterprise architects.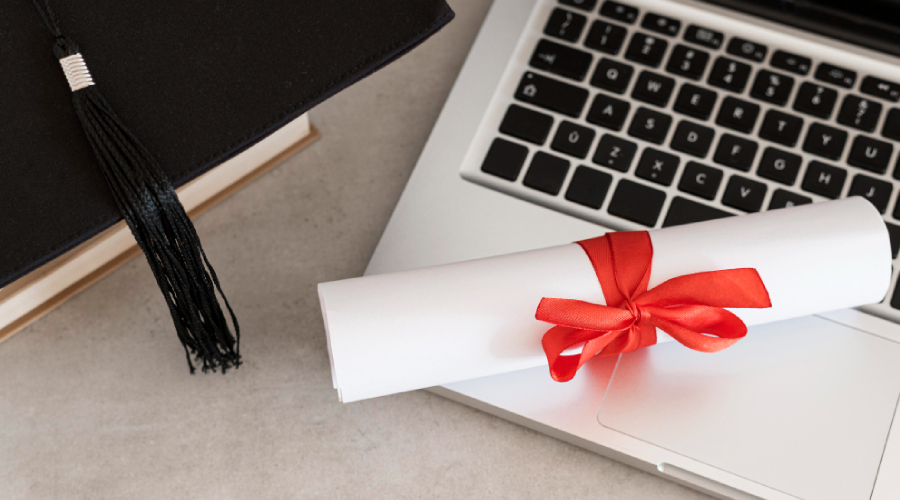 You also want to pay as little as possible. The Open Group's TOGAF is divided into foundation and certification. Enterprise architecture fans can plan and carry out two stages with enough time between them to achieve a good result.
It's cheap and accepted worldwide to do the two TOGAF certifications together. The TOGAF certification is touted to offer the most value for your money, but only if you can prepare and pass it on your first try.
With a little effort, an excellent compensation package and raises can make you a lot of money later in life. Thus, cost-effectiveness may be a top reason for getting a TOGAF certification in 2023.
6. 2-level approach
TOGAF certification has two stages: foundation and certification. This two-step method simplifies learning. Students can start by learning the basics and then subsequently advance.
Which careers need TOGAF certification?
Another reason to get a TOGAF certification in 2023 is that it is not confined to one profession. Businesses with TOGAF-built systems may benefit from hiring TOGAF-certified staff. Software architecture is beneficial in several industries:
◈ Technology: Software and IT firms can hire TOGAF-certified architects.
◈ Finance: If your organization has a good system architecture foundation, TOGAF accreditation can help.
◈ Health care: TOGAF-certified data architects can help health data managers build secure, efficient systems.
◈ Consumer goods and services: TOGAF-certified architects may help consumer goods and services companies build and maintain their systems.
The right start for a successful IT architecture career!
The above reasons to get a TOGAF certification in 2023 might answer your queries. Right? Are you planning to launch your career with TOGAF certification? A good TOGAF certification provider gives excellent course material and guidance to pass exams.
Simplilearn online education will be ideal for architecture and IT enthusiasts in 2023. Become a TOGAF-certified professional today and reap the rewards.