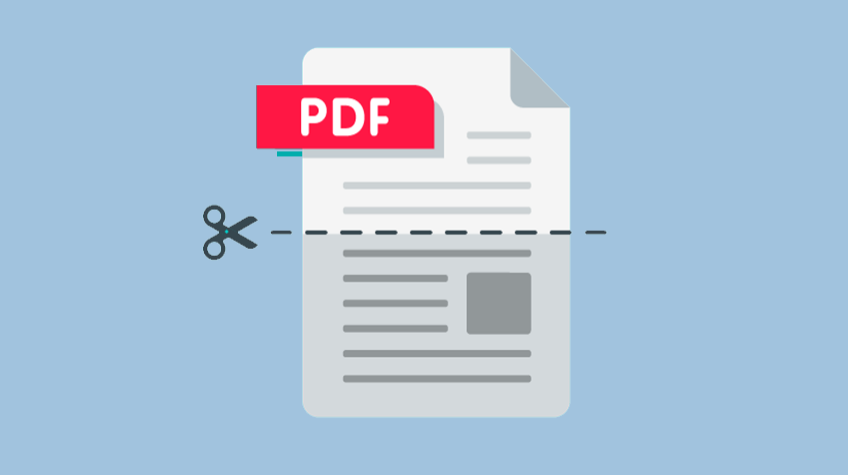 PDF Splitter is a simple and easy-to-use online PDF splitter tool that can be used to extract pages from PDF file without installing any software.
It is cross-platform, so you can use it on your Windows, Mac or Linux computer.
An online PDF tool has a very simple interface, where you have to upload the PDF file and then select the pages that you want to extract from the PDF document.
What is an online PDF Splitter tool
The PDF Splitter is a great tool to split your PDF into different pages. This is an easy to use web tool, and you don't need to download or install anything.
You can make your PDF smaller by splitting it into different pages according to the number of pages you want.
If you want to split a large PDF file into smaller sizes, then an online PDF splitter tool is best for you. You can split your PDF into multiple pages with ease using such tool.
This app will separate your PDF pages and save them as individual files which will be easier for you to download and share with anyone.
You can split any high-quality PDF files without any restrictions or limitations on the size of the file or number of pages.
So, if you have a large document that needs to be separated into smaller ones, then a PDF splitter will help you do it quickly and easily.
How does an online PDF Splitter work
PDF Splitter is a free web application that split any pdf document into individual pages.
This tool allows user to upload pdf file from computer and view all the pages of uploaded pdf file one by one with a navigation panel.
You just have to upload PDF file that you would like to split into different small units. Once uploaded, you will see all the pages.
Select the handpick pages that you would like to download as separate files. Once selected, you can click the 'Download' button to grab all those files on your device.
You can always start over if something goes wrong or against your desire.
Why you need to split PDF files
You may want to split your PDF file into separate files because of the following reasons:
You want to publish only a part of your document on the web.
Your PDF file is too large and you want to send it by email.
You need to submit an assignment and your professor requires that each page be in a separate file.
You have scanned several pages but they are all in a single file.
You need to analyze a document page by page.
There could be other reasons to split PDF files depending upon your situation.
Topmost free online PDF Splitter Tools to use in 2023
There are many online splitters available on the World Wide Web. However, not all of them deliver the same kind of satisfaction and great results.
To save you from hassle, we have done the hard work and hand-picked top seven PDF splitter tools that you can use to split large PDF files.
PDF Splitter tools are mainly used for splitting PDF files into multiple parts. Splitting is mostly done to break a long PDF file into pages or by page range to make it easier to access.
Also See: An Overview of Merge PDF tools – Working and Benefits
There are many PDF tool providers, but some of the best we have found and analyzed, we recommend you to use in 2023 are as follows:
1. PDF Candy
PDF Candy is a free online PDF splitter tool. It helps you split large PDF files into multiple smaller files called chunks.
You can upload the PDF file that you want to split and select the page numbers or page ranges that you want to include in each chunk.
Then click on the Split PDF button and your file will be split into different chunks based on your specifications.

The online Split PDF tool is a great tool to split the PDF files. It helps you split large PDF files into multiple smaller PDF files. The tool lets you separate PDFs by two options: extract pages and split by range.
You can choose to select pages that you would like to download as separate files. Alternatively, you can extract all the pages of the uploaded file as separate PDF documents.
Other features of the online Split PDF tool.
Fax and print friendly: The final split files are fax and print friendly as no quality loss is done in the process of splitting the files.
No installation required: You don't have to install any software on your computer to use this tool as it is an online tool which can be accessed from any web browser over the internet.
3. iLovePDF
Split PDF files using a web browser with iLovePDF. Just select the PDF file you want to split, select the page or pages you want to include in each of the new documents, and click on split.
In few seconds you'll get your new files. You can specify the pages you want, and extract them into a new file.
You can also merge the resulted output for your convenience. You have have done splitting the document, check the 'merge all ranges in one PDF file' option to get a combined PDF file.
4. Smallpdf
Smallpdf is a free online tool that lets you split large PDF files into smaller files. All you need to do is upload your PDF and choose the "Split PDF" option.
This tool helps you to split your PDF file into separate documents, either by page range or by splitting every page into a new document.
You can even choose the most important pages in your document and extract them as a separate PDF file. It's fast, easy, and secure to use.
Smallpdf split PDF tool is free to use. You don't need to pay any money, and you don't have to spend time learning how to use it.
It is easy to use and convenient to share. You don't need to install any software on your computer or mobile devices.
It works well for both Windows and Mac users, as well as for people who just want to get their files done fast on the go.
It is compatible with all browsers and devices (including mobile phones), which means you can use it anytime and anywhere you have internet access.
It has a large processing capacity, which allows you to upload an unlimited number of PDF files while providing optimal quality.
However, there are a few limitations that may cause hindrance in the way of smooth split operations.
5. Sejda PDF
The Sejda PDF tool helps you split large PDF files in easy ways, compatible with all desktop operating systems.
You can use the tool to split large PDF files by page ranges or page numbers and create a single file for each page.
The tool also allows you to extract a range of pages from a PDF file and save them as separate documents.
The Sejda PDF tool works on multiple files at once and its simple intuitive user interface enables you to drag and drop your files into the tool.
It also supports batch processing, so you can compress hundreds of files at once.
6. PDF2Go
If you have a PDF file which is very large and you want to split it into several files, you can use the PDF2Go online tool to split PDF by pages.
To split your document, please follow these steps:
1. Select the "PDF Splitter" tool in the menu of tools.
2. Upload your PDF file with the button "Choose File" or drag & drop your file into the browser window.
3. Define how many pages you want to have in each new file and if you want to delete the pages from the original file.
4. Click on "Split PDF", and the algorithms will do the magic.
7. FoxyUtils
FoxyUtils is an online tool that allows you to split large PDF files. You can choose to split all pages, or a specific range of pages.
Once you upload your PDF file, you can enter the page range and click on the "Split PDF" button to start splitting. The process is fast and efficient.
This tool is handy when you have a large PDF file that needs splitting into smaller files.
It allows you to split a document into different pages, so that you can easily send them to your clients through email.
FoxyUtils has a free plan that allows you to split PDF files.
Conclusion
PDFs are widely used in our work and life. However, sometimes we may need to extract certain pages from a PDF file.
Or split it into several separate PDF files so that they can be transferred or shared more conveniently. Under these circumstances, Split PDF function is your best choice.