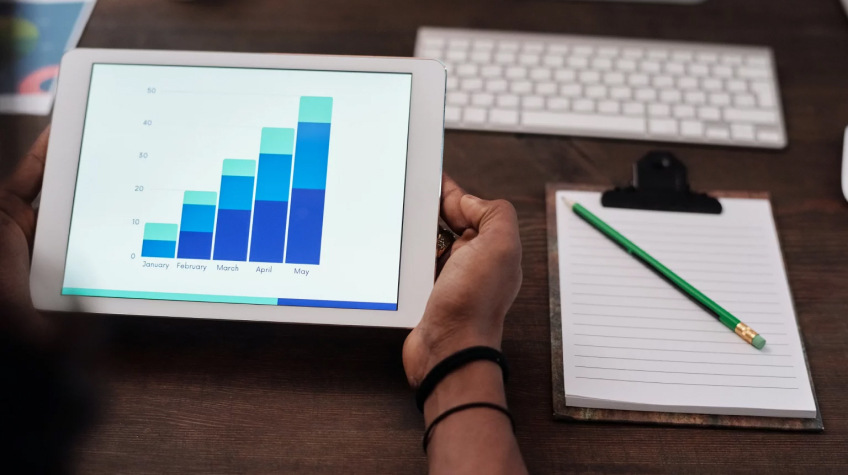 These days, marketing never takes a nap. With smartphones everywhere and Wi-Fi blanketing cities, brands can chat with customers morning, noon, and night. The old style of marketing in bursts between long silences is fading away. Now it's all about constant connection through "always-on" approaches.
This big shift requires brands to completely rework how they budget, plan campaigns, and track results. After all, reaching consumers 24/7/365 is no small feat!
Brands need to seamlessly engage across websites, social media, online ads, and more to be where their audience already lives online. If done right, always-on marketing can drive awareness, loyalty, and sales around the clock. But it takes skill and commitment to pull it off.
So, in this article, we'll explore everything brands need to know to survive and thrive in our always-on world. First, let's understand Always-On Marketing.
What is Always-On Marketing?
Always-on marketing is all about keeping your brand top of mind with customers every single day. Gone are the days of doing big campaign bursts and then going silent. Now, smart brands are finding ways to engage consumers 24/7 through helpful content, social conversations, and consistent messaging across platforms.
The idea is to work your way into your audience's daily digital lives bit by bit until your brand feels like a natural, trusted friend. When you nourish lasting brand awareness and relationships, the hope is that loyalty will grow and lead to sales.
A key way brands make this work is through strong local marketing. For example, local marketing for clinics can attract nearby patients by boosting their presence and reputation right within the community. Tactics like engaging on social media, managing online reviews, and creating a helpful website help clinics connect with neighborhood customers around-the-clock.
In general, effective always-on marketing has some core characteristics:
Presence across digital platforms
Brands must have active accounts and post consistently on social media, blogs, podcasts, live streams, etc. This allows for constant visibility and participation in relevant conversations.
Brands strive to respond rapidly to consumer inquiries, comments, and feedback across channels. This fosters a more real-time, two-way dialogue.
Messaging and brand interactions should feel cohesive, not disjointed. A unified visual identity and tone help achieve this.
A mix of paid and organic
Always-on requires both organic content creation and paid promotion working in tandem. Paid amplifies organic content and brand visibility.
Brands must be flexible, test new platforms, and be ready to pivot strategies as consumer behaviors and preferences evolve. Agile marketing is essential.
Marketers track detailed analytics across channels to identify successes and areas for optimization. Always-on requires in-depth measurement.
Why Now?
Several cultural and technological shifts have led always-on marketing to become the imperative strategy in the digital era, including:
The ubiquity of mobile: Over 5 billion people now have smartphones driving engagement everywhere, all the time.
Growth of digital platforms: New social media, messaging, streaming, and more present brands with countless touchpoints.
Younger demographics: Millennials and Gen Z seek participatory, not passive, brand relationships.
Consumer expectations: People now expect real-time interactions and personalized experiences from brands.
Economic pressures: Brands need cost-effective ways to continually engage consumers without relying solely on costly campaigns.
Developing an Always-On Strategy
Transitioning to always-on marketing involves planning, commitment, and likely restructuring across the organization. Marketers seeking to build an effective always-on strategy should focus on these key steps
Audit your existing properties and programs. Evaluate their strengths, weaknesses, and current reach/engagement.
Set overarching objectives and KPIs. Identify the concrete business goals that an always-on help can you achieve.
Identify your ideal audiences. Get granular with demographics, psychographics, needs, and behaviors of them.
Determine primary and secondary channels. For instance, find out which platforms best reach your audiences with meaningful messaging and interactivity.
Create recurring content formats, such as blogs, videos, social posts, etc., that engage audiences and convey brand personality/values.
Build in paid amplification. Allocate budget for sponsoring content and managing communities at scale.
Develop real-time response protocols. Explore who, when, and how does your brand identify and respond to consumer conversations?
Ensure that sales, customer service, HR, and all departments reflect brand messaging in their consumer touchpoints.
When executed effectively across these areas, always-on marketing can transition brands from periodic, reactive marketing to proactive, perpetual relationship building.
Optimizing Budget and Resources
One of the biggest challenges of migrating to an always-on model is determining the right budget and resource allocation. Always-on does not necessarily require inflating marketing costs but rather refocusing investments for around-the-clock results. A few best practices include
Eliminating outdated programs and reallocating funds toward always-on initiatives.
Prioritizing owned and earned channels. Organic social, SEO, influencers, and ratings/reviews generally provide strong ROI.
Using automation tools to schedule and publish recurring content and monitor brand mentions.
Keep producing fresh assets but maximize existing ones via new formats/channels.
A sizeable always-on budget is not necessary. Nimble resources and smart spending choices can power perpetual brand interaction.
Platforms to Prioritize
While always-on requires a multi-channel presence, brands must focus efforts on the platforms producing the best results. Top channels to prioritize include
Search: Google and voice search enable brands to appear when consumers show intent with relevant queries. SEO and paid search ads are critical always-on components.
Social media: Platforms like Facebook, Instagram, Twitter, LinkedIn, and TikTok allow for brand community-building through content and engagement.
Email: Regular dedicated emails or e-newsletters foster connection while capturing subscriber data. Automated emails can also deliver promotions or transactional messages as needed.
Website/blog: Fresh, optimized site content keeps visitors returning and bolsters SEO.
Online ratings/reviews: Monitoring and responding to ratings and reviews on Yelp, Google My Business, Facebook, and industry sites maintain the brand's reputation.
Live chats: Instant branded chat experiences on websites and messaging apps like WhatsApp and Facebook Messenger enable real-time dialogue.
Online ads: Paid display, video, and remarketing ads ensure the brand stays visible as consumers browse the web and watch online videos.
Investing in a select mix of always-on capable platforms tailored to your audiences drives continual brand omnipresence.
Conclusion
Always-on marketing represents an essential paradigm shift for brands in the digital age. No longer can marketers rely on limited-time campaigns in a world where opportunities to connect and convert occur continuously. By adopting an always-on approach focused on valuable content, strategic spending, owned channels, thoughtful measurement, and agile optimization, brands can achieve perpetual visibility.
However, implementing effective always-on marketing is not simple. It requires research, vision, commitment, and likely fundamental changes in strategy, staffing, and budget allocation. Those brands that embrace the always-on revolution will be those best positioned to build lasting awareness, affinity, and sales in the years ahead. With vigilance and dedication, your brand can be ready to meet consumers' expectations anytime, anywhere.