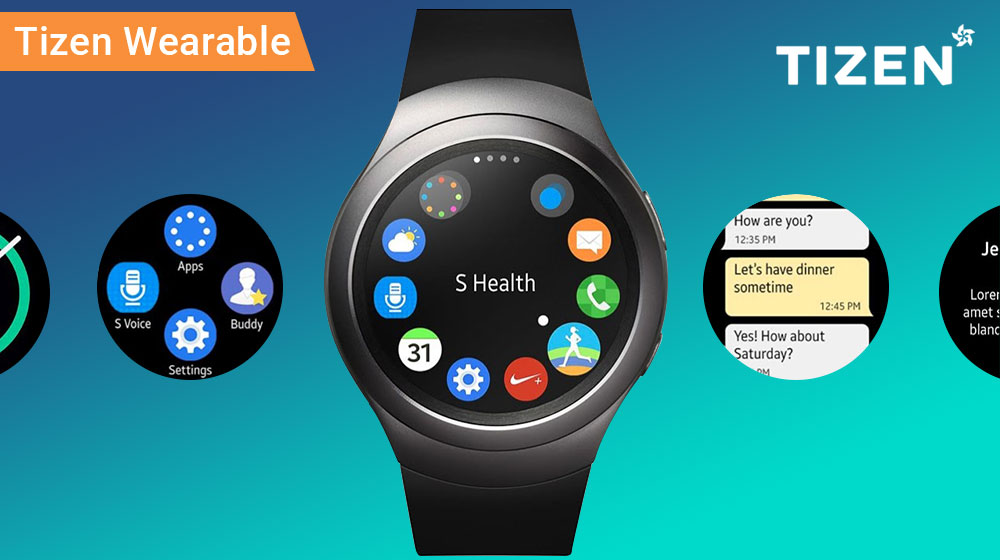 Wearable technology is taking over the market since past few months. Wearable Technology is expected to dominate the market in near future. Many people are using wearable like fitness trackers and smart watches in their routine life. The wearable which are soon to be launched in future are smart glasses, jewellery and also some in other categories. Wearable are quite easy to use and also can give the required feedback as and when needed.
With the big names like Google and Apple existing in the market, it is quite difficult for other developers to sustain in the market competition. They are now majorly focusing on what are the available choices for wearable developments. The below given are some of the choices:
Android Wear – With the Google's wearable running on various devices, apps can be developed for those wearable which are already in working.
Samsung Gear – Even Samsung has managed to get on the top by acquiring largest market share and majority of its wearable devices are running on Tizen which opens the possibilities of developing app for them.
WatchKit – Apple is still working on launching smartwatch range and also the access to development kit is restricted. This market is also open for developers to explore.
SalesForce Wear – This is another big platform to develop business apps. It is already consisting of various open-source starter apps for various wearable including Android Wear, Samsung Gear 2, Google Glass, Pebble etc.
Sony Wearable – Sony has also launched various smartwatches and is currently working on the release of SmartEyeGlass which is transparent lens eyewear. You can develop apps for any of these devices.
There are certain factors which influence the application development. Certain challenges which can be faced by the developers and the ways to overcome it as follows:
1. Uncertainty
Wearable apps were developed with a motive of enabling Quick Interaction. But due to lack of research on wearable app development, the vendors were not able to identify the ways in which the customers tend to interact with their applications and various other devices. To overcome this problem, it is important to experiment with app design and various functionalities and also to understand the problems which can be solved by the application.
2. Size does matter
Talking about wearable, the size is a significant aspect in it. Vendors think of offering lot of features altogether at once, but this is not the right strategy to target the market. Instead initiate with offering some basic features and proceed further with adding more effective features. The size of the screen will never be in an issue in features activation.
3. Absence of API standards
As wearable is a new It dimension, there are chances of failure in operating the device. In that case, ensure to choose the right SDK and development environment first. After defining the API approach proceed further with working on designing the app functions and other special features.
4. Limited platform functionality
The tools provided for the developers by Apple, Tizen, Android are very less which increases the challenges to be faced by the developers while they implement technologies. In that case, cloud solutions can be considered and also ensure that data exchange process should not be so long.
If you wish to end up creating a great wearable app, then take a quick note of certain points as stated below:
While you are working on wearable apps, ensure to take into your consideration all the successful cases along with usability standards.
Work practically and be realistic. Do not give up.
Wearable is not only about a sensor, but it is a small computer that has capability of processing the data.
Collaborate and work with hardware developers as only in that case the device will be supporting the app's functionality. Else you will not be able to text the software due to which you will then have to adjust the setting for a respective design which will lead you to extra costs.
With very less number of Training Centres providing services of Tizen App development for Wearable, WeeTech Solution Pvt Ltd. is one of those. WeeTech provides development services as well as training services for tizen app development for wearables. With a team of professionals they have have expanded a capability to expand their ability in extending all out and progressed Tizen applications that enable your gadget to perform all the more progressively and particularly.
Also Read:- Tizen App Development Services for Amazing Web Applications