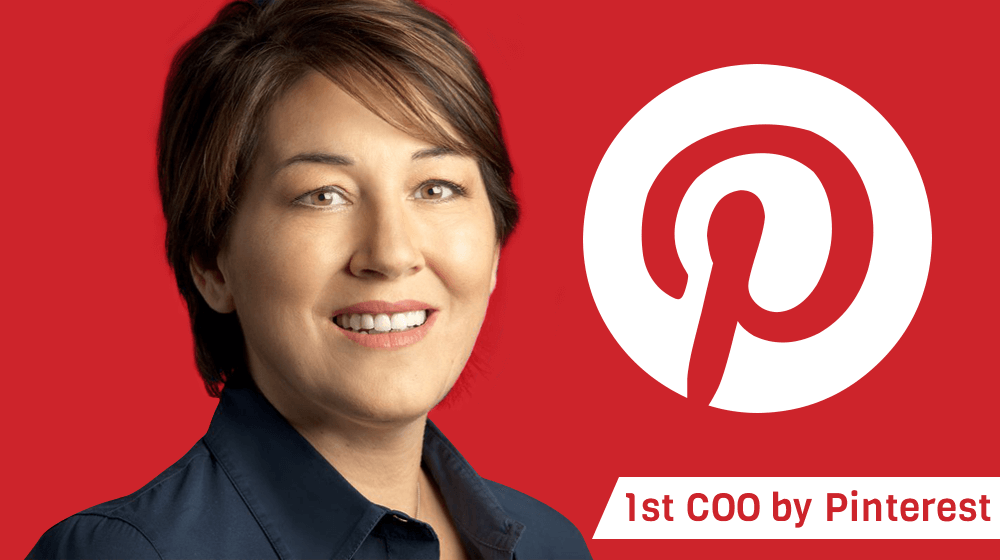 Pinterest is growing and so is the team. Pinterest has recently hired a new executive to the upper c-suite named as Francoise Brougher who will now become the first COO of Pinterest. She has entered Pinterest family with lot of experience as she was initially working with Google from 2005 to 2013 as their VP of SMS global sales and operations and after that she was working as business lead at Square from 2013 to 2018. At Square, she looked after their major operations and has played a very important role so as to aid the company with bringing in lot of growth for an IPO.
Both of these positions, Brougher has worked for is going to benefit Pinterest as she has experienced working with big scale business and on the other hand a small scale business too. Pinterest will be benefited from this, as it is an advertisement portal for all those small businesses acting as an alternative to facebook and preferable for the ones who wishes to gain recognition.
Pinterest has now formed a considerable team of higher authorities. Apart from Brougher, in the year 2016 they have also hired Too Morgenfeld as first CFO of Pinterest. Joining of Brougher has expanded their executive's team. She will look after sales, marketing, communications and also partnerships for both corporate and business development. The experience of Brougher with Google and Square is considered to be valuable asset for her, as she has got enough knowledge of running the businesses and also aiding small businesses in achieving their goals.
Pinterest is now a family of more than 200 million active users which is quite less when compared to Google or Facebook. But the module of Pinterest is all about getting hold of customers from different fields and analysing their purchasing cycle from just clicking to saving and then buying it later on. For big brands, this can be used as an extensive opportunity to get hold of potential buyers in different areas but for small business it might just take some time for them to settle in well.
Brougher has got huge responsibility of building Pinterest's business during its critical time as one of its president and an old business lead has left the company. Brougher has got enough experience in operation big operations. Pinterest is now a family of more than 1200 employees and is looking out to build partnerships so as keep the company moving. Pinterest is now planning to stand out before investors and the market as a Public Company, for that Pinterest need experienced team of people one of those is Brougher so as to build trust in the minds of the people by enlightening them with what the company is actually doing.