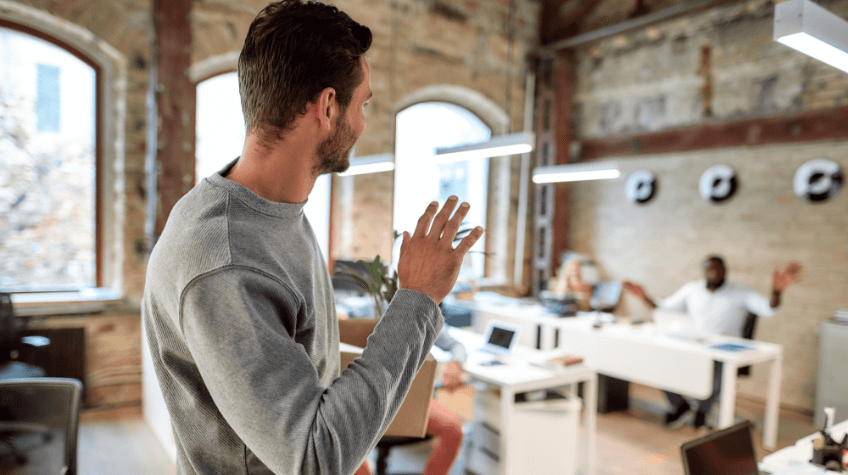 Unfortunately, not everyone you hire will stay until you reach the end of your career. Like the others, your employees might need to resign to move on and grow in their careers and become the best version of themselves.
As your employees leave your business, it'll be nice if you bid them farewell to their new adventure.
Why You Should Bid Farewell To Your Employees
Bidding farewell to your employees is something that's not required but something that's nice to do. As you bid your farewells to your employees, you're showing them that you value their presence and genuinely wish them the best of luck in their next endeavor. This shows your other employees that you love everyone and give importance to what they bring to the table. It's a nice gesture that everyone would truly appreciate.
How To Bid Farewell To Your Employees
As you know the importance of bidding farewell to your employees, it'll be nice if you could perform one yourself. This way, you can make your team member's last day on their job fun and memorable.
To help your out, below are some ways to bid farewell to your employees:
➢ Host A Small Party
If your work hours aren't too busy and everyone's moving in a comfortable phase, then you might want to consider hosting a farewell party for your leaving employee. There are plenty of going away party ideas for coworker that allows you to be creative with the party. You can choose a theme for the party or focus solely on food and games if you have any.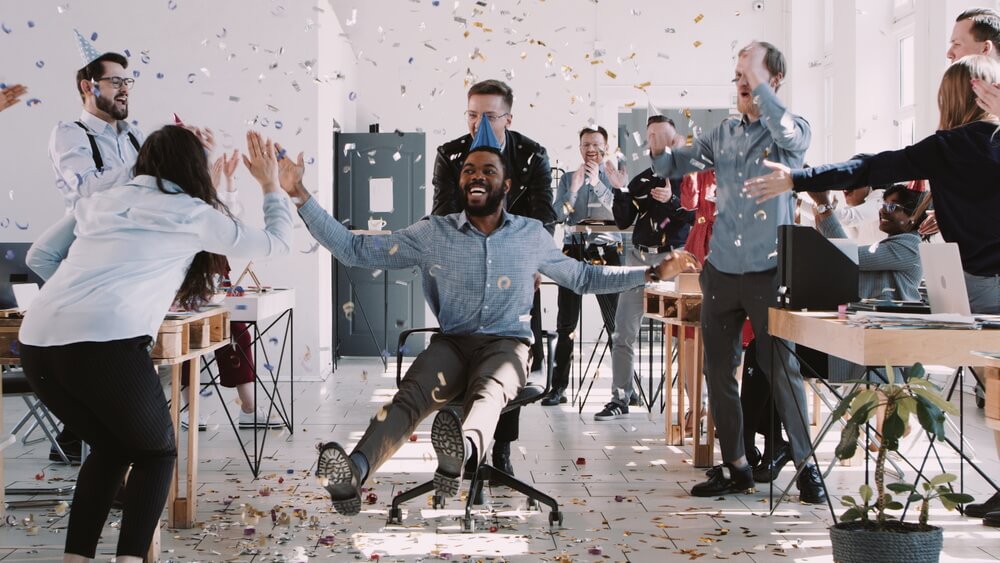 Hosting a farewell party doesn't have to be too glamorous. It could be as simple as a pizza lunch party and adding a banner that says 'see you soon,' along with some balloons of hanging decor. Hosting a lunch party helps you save time while also allowing this time to be focused on celebration and happiness. You can extend your regular lunch hours to accommodate any games or events.
Alternatively, you can even host a party after work hours and invite everyone outside to get drinks or have some dinner. This should help everyone get together one last time and create special memories with their co-workers.
➢ Give A Parting Gift
You can show appreciation to your parting employees by giving them a token of appreciation for all the effort they've contributed to the company. You can base it on their performance or years of working under your company.
When giving parting gifts, ensure they're within a reasonable price range. It should never be too fancy or expensive, as it might raise some financial concerns. You can give them a gift card, voucher, tech gift, or something personal that you're confident they'll appreciate. You can wrap it up or give it as it is.
➢ Send A Card Or E-mail
If you'd like to be cheesy or just put every thought into words, you might consider giving your parting team member a card or e-mail with your message. This allows you to put everything you have to say that they can carry with them as they move on to a different path. If you'd like to make things more personal, handwriting a card would surely be appreciated and kept with them forever. Alternatively, if you have a busy schedule, you can always send them an e-mail during the day.
When sending a card or e-mail, try to make it as personal as possible. Include some personal experiences and memories. It could be how much fun you have them being around and tell them that you're going to miss their presence inside the office. You should wish them well on their next journey and tell them how much you'd like to stay connected and be someone they can call in case they need any help or if they wish to go back.
➢ Personally Bid Your Goodbye
The best way to bid farewell to your team member is simply by saying your message personally. No gimmicks, but just being personal and heartfelt with what you have to say. You can call them for a quick meeting at the end of the day, share your thoughts, and message during your discussion. It doesn't have to be too formal, but something more casual yet professional at the same time.
As you bid your goodbyes personally, you can watch their reaction and hear their response immediately. This can show great appreciation to your team members by showing them how much they mean to you and the company. You can even give them your parting gift during your last meeting if you have any.
Message For Leaving Employees
During your farewell ideas, you will most likely send them a message to bring with them on their new journey. If you're hosting a party, you'll give a few speeches you'll share with everyone in the room. When you're giving a parting gift, it'll be appreciated to include a small note that goes along with their present. To provide you with an idea, below are some sample messages for your leaving employees:
Good luck with your new journey! I hope they treat you with the same love we give you here in the office.
Your skills are an asset to this company. We wish nothing but the best for your career as you move forward.
The whole office is going to miss you and your jokes. It'll take a while for us to adjust to your absence. We hope you'll have a great time at your next job!
You're one of the most outstanding leaders this company has ever worked with. Your new company would be fortunate to have you on its team. We wish you all the best!
I'll never forget how great you are with what you do. Everything I lay on your table, you turn into something extraordinary. You never settle for mediocrity and consistently excel at what you do. Thank you for your dedication and hard work.
You make the office better by just showing up and being yourself. Thank you for always lending a hand to help everyone you can.
You've been an incredible leader. I learned so much from you, and I wish you did the same with mine. I hope you the very best in your next chapter.
Alternatively, you can make your messages longer and more personal. You can cite examples of what they did that make them remarkable. Apart from their professional contributions, you can also share how much you'll miss their personality inside the office to make it more heartfelt.
Takeaway
Bidding farewells to your employees show great value and appreciation for everything they bring to your company. As you look for various ways, you can bid your goodbyes and ensure they're something sweet and personal. It might feel too cheesy, but it'll surely be something they'll appreciate.