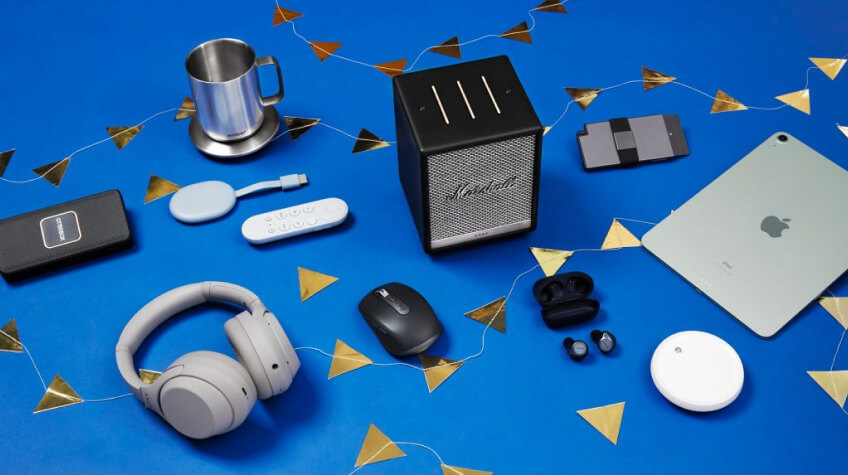 Many people expect high-tech equipment and "gadgets" as gifts, but walking into an electronics store is always a challenge. There are so many items available; how do you choose the right one that is affordable and valuable? Here we have rolled out a list of 40 best tech gift ideas for every occasion.
Take a look….
1. Ember Temperature Control Smart Mug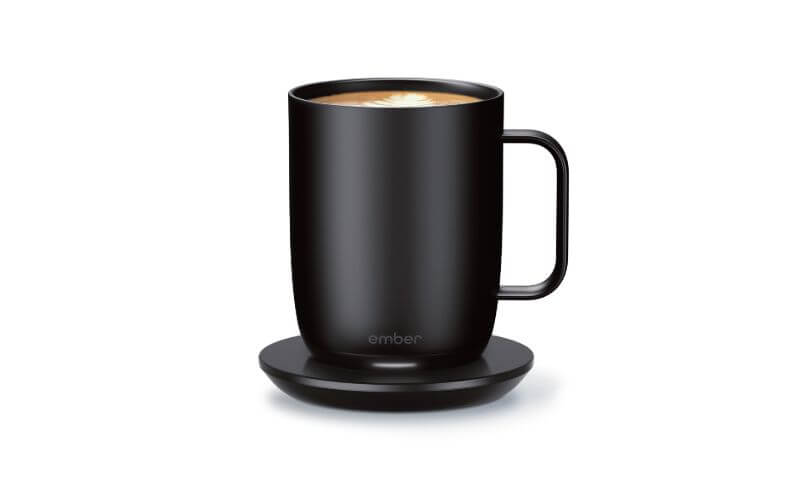 A perfect tech gift idea for coffee/tea lovers who like their coffee hot. This smart mug by Ember can keep your hot beverages hot for up to an hour and a half per charge. The simple Ember app allows you to adjust the degrees to your liking. You can even change the settings for espresso, tea, and other beverages according to your requirements. The mug is of Ember brand that you can buy online from amazon.com at $129.95.
2. Bluetooth Smart Pen & Notebook Set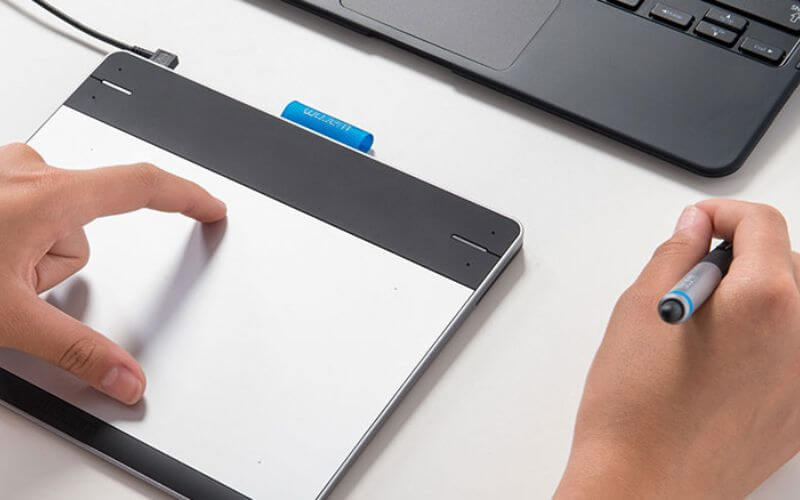 This is a thoughtful gift idea for those who love to pen down their thoughts. This Bluetooth Smart Pen & Notebook Set by Moleskine is an excellent gift option for your friend passionate about writing. An easy-to-use digital device to record your ideas. Moleskine's Bluetooth Smart Pen & Notebook Set is available on bespokepost.com at $159.00.
3. Apple Watch SE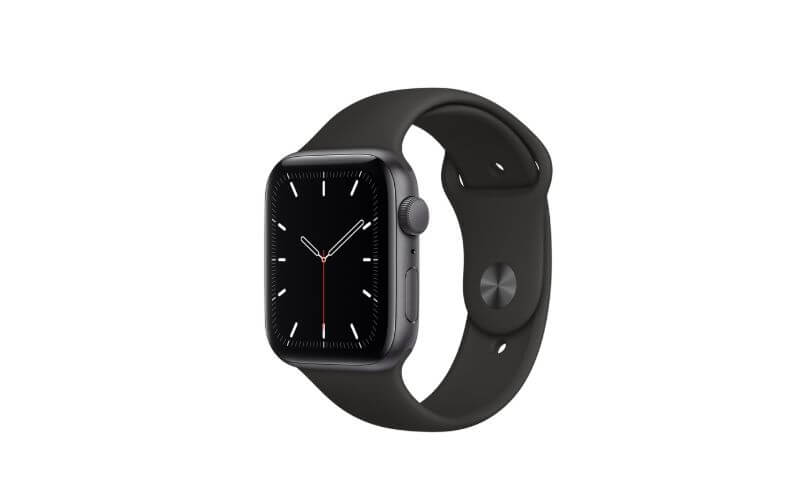 Keeping track of one's health and fitness is a difficult task, especially when one has a busy schedule. But this smartwatch by Apple can be a much-admired gift option for everyone. Apple has launched a SE version of its venerated smartwatch. It's an imperative tracker of everything in the hectic daily grind: schedules, texts, fitness levels, health reminders, and much more. The smartwatch is available on amazon.com at $269.00. You can even buy it from the Apple store.
4. Larq Self-Sanitizing Water Bottle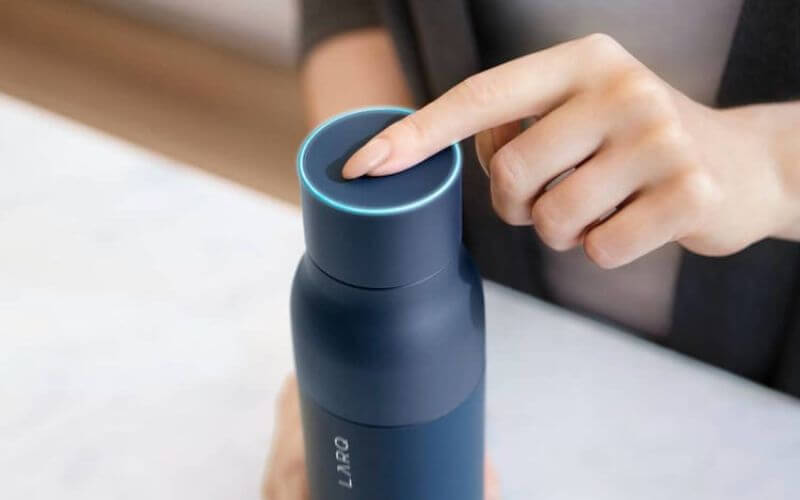 It's a great gift option during these pandemic days. This self-sanitizing water bottle has a germ-killing, odor-fighting UV-C light in its cap that sanitizes the inside of the bottle, keeping it clean. It's an excellent gift for everyone. The bottle is available on nordstrom.com at $95.00.
5. Bose Frames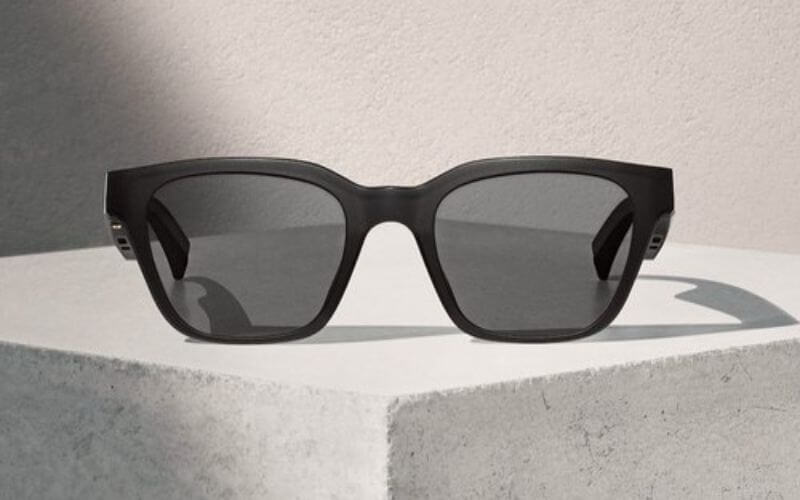 Only travel enthusiasts know how vital glasses and music are for them. Bose frames provide you both together. The frames contain both sunglasses and wireless headphones, making your travel a tad bit lighter. The frames have tiny speakers that stream music into your ears invisibly to everyone else, while the shades (which come in two styles) block the rays. A superb tech gift idea for your travel enthusiast friend! These frames are available on amazon.com at $199.00. You can even buy these from Bose's website.
6. Flex Wireless Earphones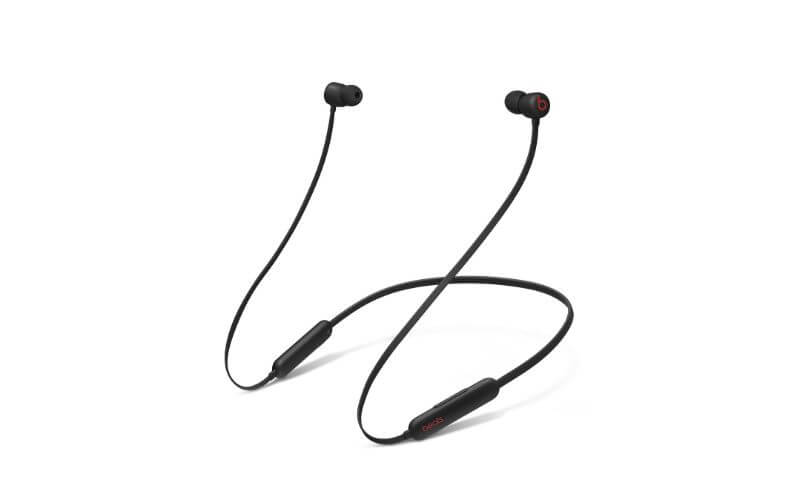 If the person you're buying a gift for loves music, the Flex Wireless Earphones are an excellent choice. Beats make great headphones for music lovers, and they don't come any cheaper than these Flex wireless buds. Buy it online on amazon.com at $49.99.
7. JBL FLIP 5 – Waterproof Portable Bluetooth Speaker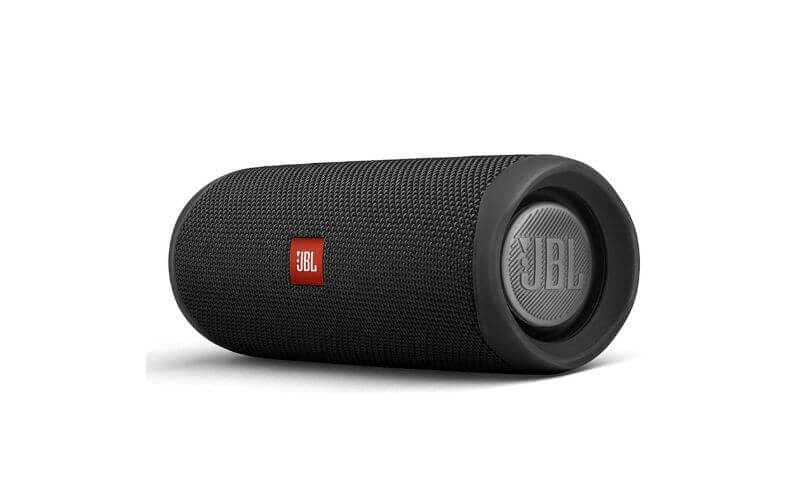 A waterproof portable Bluetooth speaker by JBL is for all active people makes for an excellent gift option. Music lovers can't be at the top of their game unless they're fueled by adrenaline-pumping music. Besides enjoying premium sound quality, it also provides 12 hours of playtime. This battery-powered speaker by JBL comes with a quick start guide, and it is IPX7 waterproof. JBL speakers are available online on amazon.com at $119.95.
8. NBJU Bark Collar for Dogs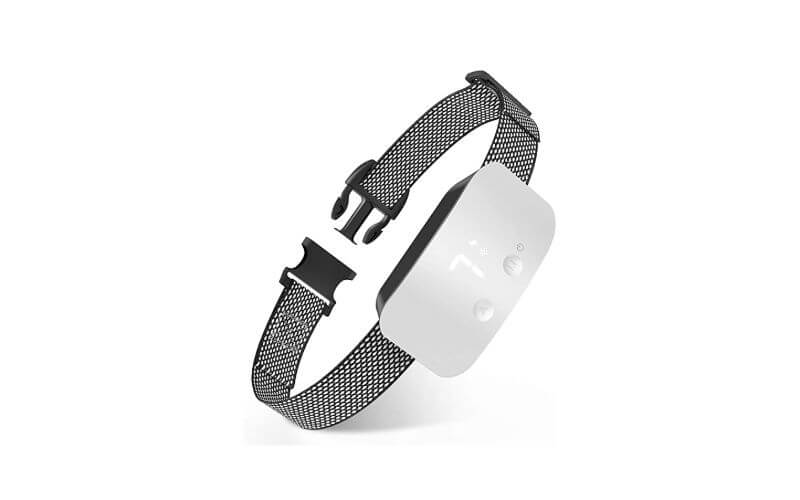 NBJU has launched smart dog collars. A perfect gift option for pet lovers. These rechargeable collars come in the set of three and are meant for small, medium, and large dogs. It comes with 7 sensitivity levels, 3 basic training modes of beep, vibration, and shock. It offers 64 kinds of training methods. IP7 waterproof bark collar can be used indoors and outdoors. NBJU bark collar for dogs is available on amazon.com at $39.99
9. Sony WH-1000XM4 Wireless Noise-Canceling Headphones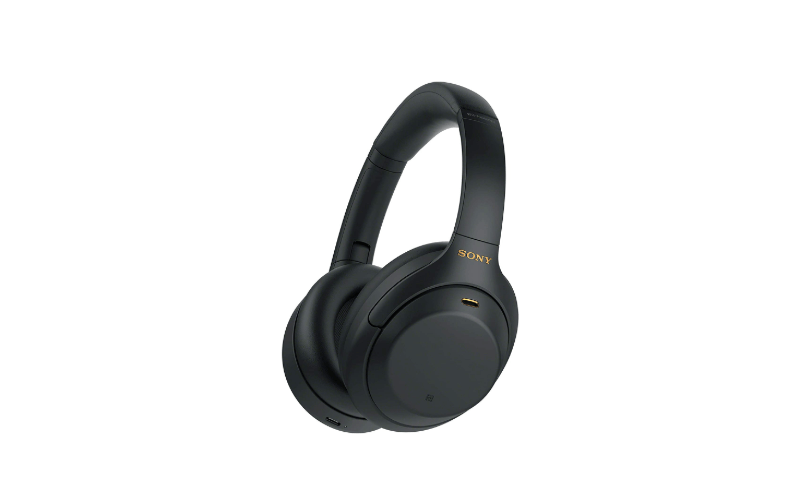 Sony's WH-1000XM4 wireless noise-canceling headphones make an excellent gift for anyone in need of an audio upgrade. They come with elegant design, excellent ergonomics, incredible audio quality, and superior noise cancellation. Moreover, the headphones have a battery life of up to 30 hours between charges. They use USB-C for fast charging, allowing you to get up to 5 hours of playback in just 10 minutes. They come in two colors, black, and silver. You can buy these headphones online on amazon.com at $349.99.
10. Mujjo Touchscreen Winter Gloves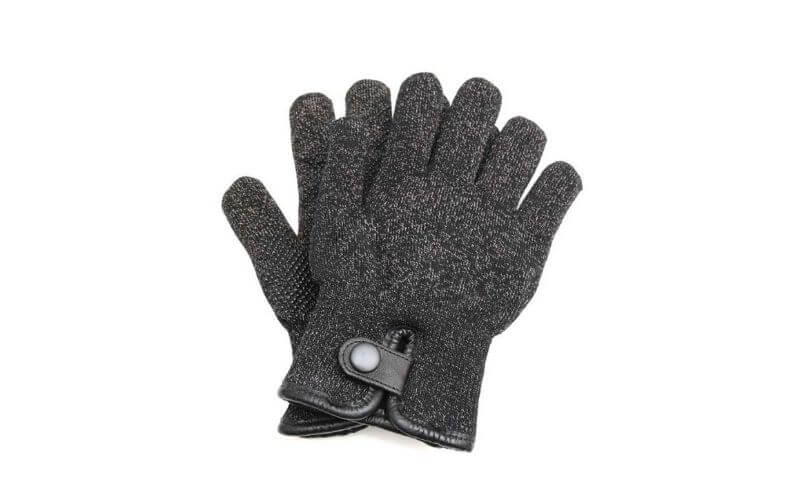 Normal gloves make using the phone really cumbersome, but Mujjo double insulated touchscreen gloves make it a cakewalk. Now you don't need to remove your gloves to touch the screen of your phone. These gloves have a heavy outer shell and bonded microfleece. These gloves mimic skin's conductive properties, making using smart devices effortless. These gloves work perfectly on any iPhone, Samsung, iPad, iWatch. Use any finger to touch the screen. These unisex gloves come with two years warranty and are an ideal gift for both men and women. You can buy Mujjo touchscreen winter gloves on amazon.com at $17.95.
Related: Nest launched reliable Smart Home Products to tighten the home security
11. Sony PlayStation Classic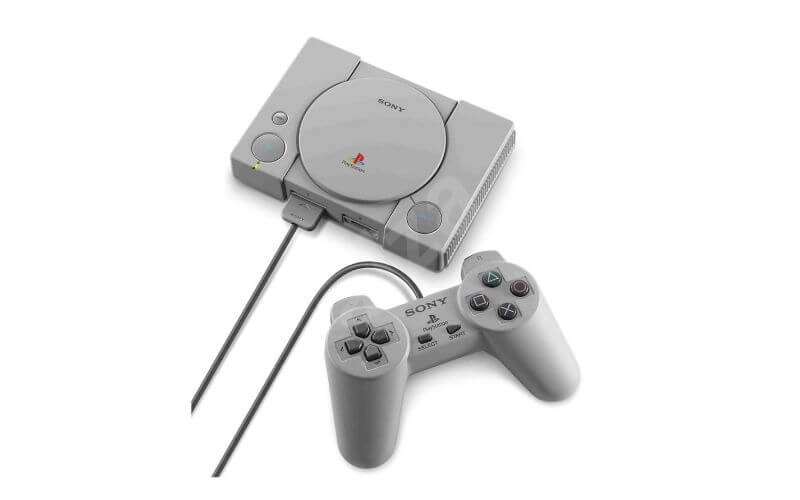 Not all tech gifts must include cutting-edge technology. Sony PlayStation Classic is a timeless gift that will allow a gaming enthusiast to relive the best memories of the original PlayStation console. This mini version of the Sony PlayStation Classic comes pre-loaded with 20 games. You can buy Sony PlayStation online on amazon.com at $67.00.
12. BluDefend Blue Light-Blocking Frames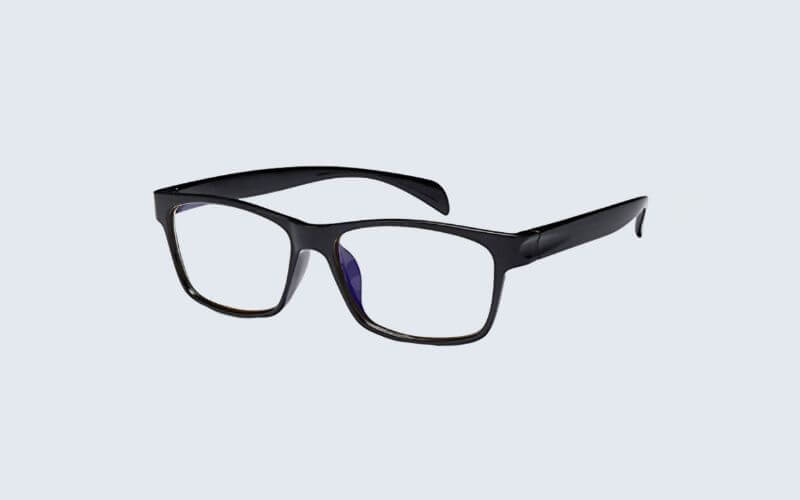 Eyes become tired after spending a lot of time on a computer or a cell phone. LensDirect has introduced BluDefend Blue Light-Blocking Frames, which make an excellent gift. Give it to a loved one to let them take some of the strain off their eyes and make the transition to sleep easier. These frames are $74.00 and can be purchased online at lensdirect.com.
13. DJI Osmo Action Camera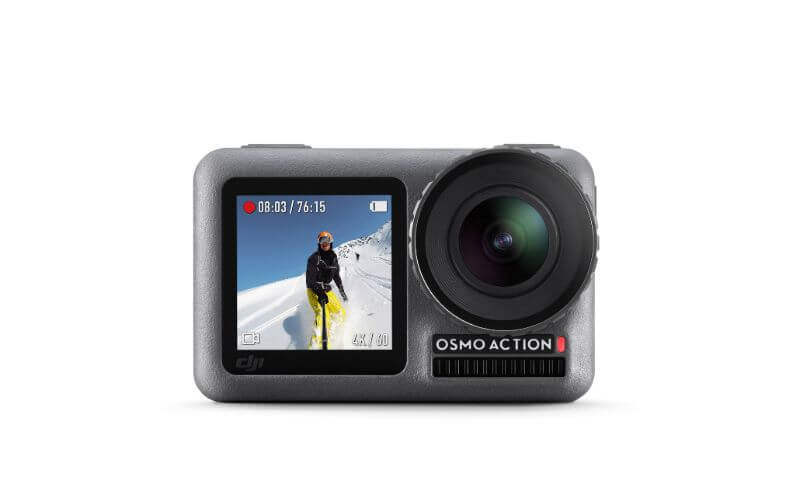 The DJI Osmo action camera is one of the best tech gift ideas for anyone who enjoys capturing every epic move in stunning clarity and detail. The dual screens of the Osmo Action allow you to capture everything with the touch of a button. An evocative front screen will enable you to effortlessly frame yourself in any setting, while the back screen provides a crystal-clear, hyper-responsive display.
This rugged, versatile action camera is jam-packed with advanced technology, allowing you to spend less time worrying about gear and more time living the action. This comes with a 1/2.3″ CMOS sensor, 12MP, and a wide-angle 145° lens that can shoot 4K HDR videos. The Osmo Action camera costs $199 and is available on Amazon.com.
14. Holy Stone HS161 Foldable Drone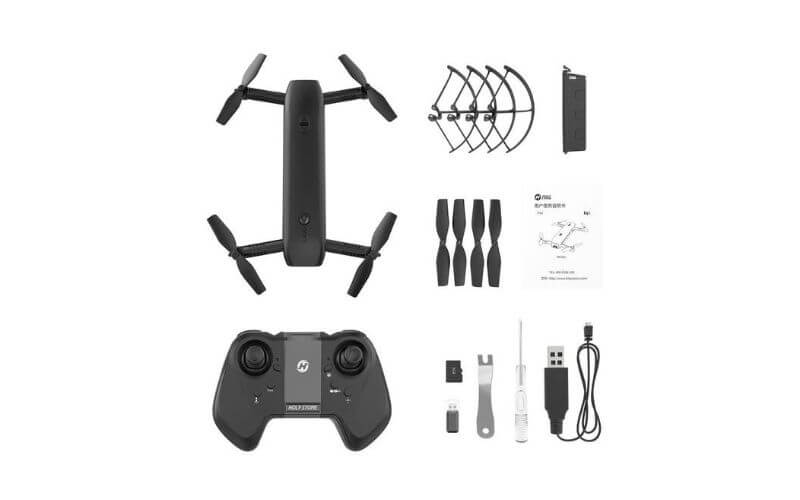 The Holy Stone HS161 drone, which is reasonably priced, is an ideal gift for aerial photography beginners. It has a range of up to 100 meters and can capture Full HD video. Users can use their smartphone as a viewfinder to control the foldable gadget, which comes with a remote control. The HS161 drone has a 10-minute flight time and a 10,000 mAh battery that can also be used as a power bank for phones and other devices. The built-in LED light on the device also serves as a flashlight. HS161 is available for $65.99 on Amazon.com.
15. FitBit Sense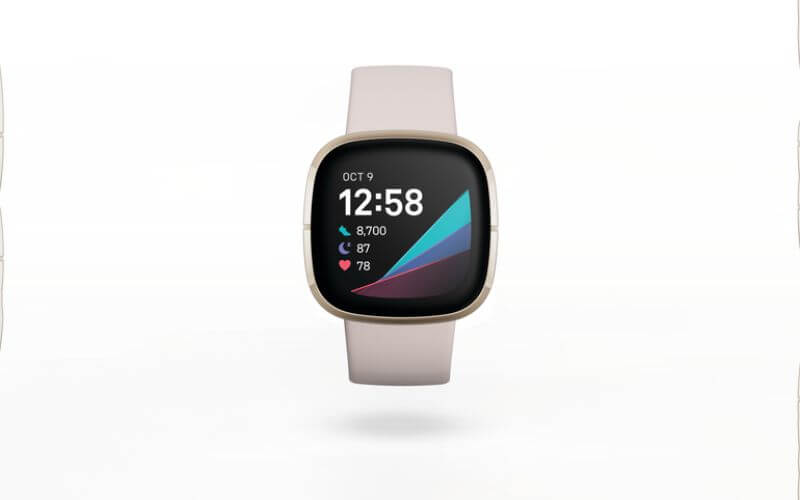 Fitbit's most recent device is the Fitbit Sense, a fantastic health tracking device for your loved ones. Sense includes the standard FitBit tracking features along with several stress management tools, such as blood oxygen levels, skin temperature measurement, and a compatible ECG map. This is one of the best health tracking devices that all of us require in life. FitBit Sense is available for $329.95 on fitbit.com.
16. Ekster Aluminum Cardholder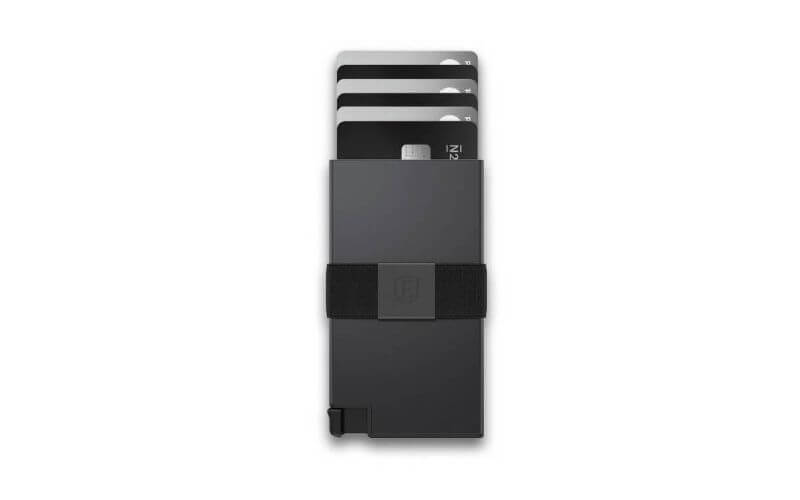 If you want to give a gift that is both elegant and classy, the Ekster aluminum cardholder is a great choice. It has a sleek, slim design and a slew of smart features, making it an ideal gift for gearheads. Its patented mechanism makes it a valuable present. By pressing a button, you can easily eject cards from its aluminum storage pocket.
This wallet has at least 12 card slots and a handy strap for carrying cash and receipts. It's made of space-grade aluminum and comes in a variety of colors. The slim accessory also includes an RFID-blocking layer that protects against identity theft. Ekster provides an optional tracker card. The valuable accessory is powered by light and thus does not require a battery. It has a maximum range of 200 feet and can be charged in a few hours and last for months. The cardholder is available on amazon.com at $79.00.
17. Coravin Wine Preservation System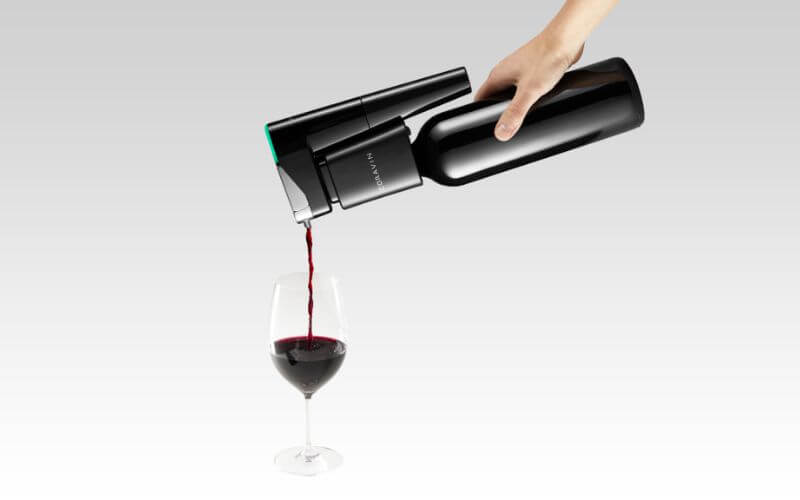 Coravin has completely transformed the way people drink wine by enabling them to pour wine from a bottle without having to remove the cork. Screw caps and an aerator, two of the brand's most recent innovations, add to its allure. The Coravin wine preservation system costs $189.00 and is available on Amazon.com.
18. Closca Loop Collapsing Helmet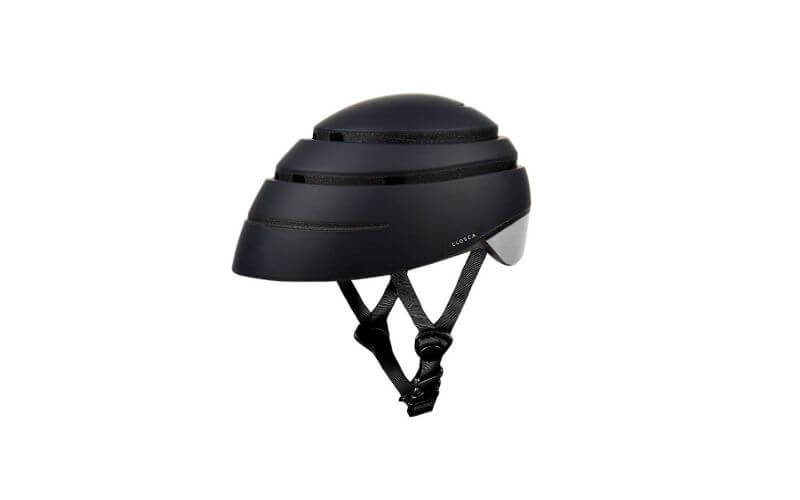 As the name says, this helmet is collapsible. Though not wholly "tech," this helmet makes for a handy tech gift idea. It's comfortable for long bike rides, and when you're done, collapse it into a much smaller size that's ideal for stashing in a duffel or backpack. Buy this collapsing helmet online from prioritybicycles.com at $79.99.
19. Fossil Latitude HR Hybrid Smartwatch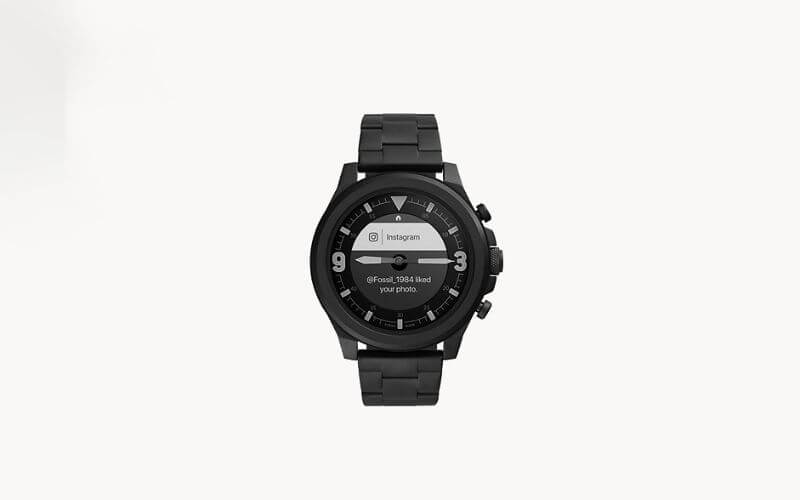 Fossil Latitude HR hybrid smartwatch is an excellent tech gift. The watch features mechanical hands and a three-button layout that makes it look like a traditional chronograph. It does, however, have an always-on high-tech display and a heart rate sensor. It also receives notifications from a smartphone. Its buttons can be customized using a mobile app. Its stainless steel case is also waterproof to depths of up to 30 meters. The Fossil Latitude HR hybrid smartwatch is available for $192.99 on Amazon.com.
20. Courant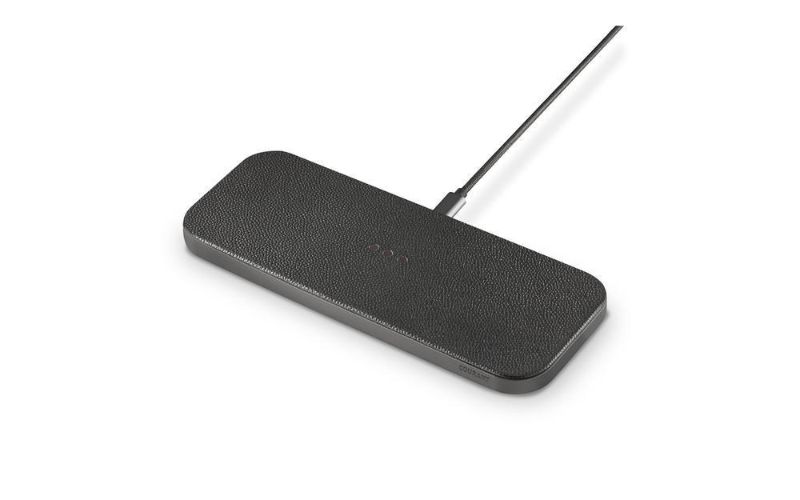 This is a perfect tech gift option for smart people by Courant! This wireless charger can charge up to two devices simultaneously and has no dead spots on its surface. The exterior's pebbled leather is a lovely addition. It costs $150.00 and can be purchased from staycourant.com.
21. Noise-Masking Sleepbuds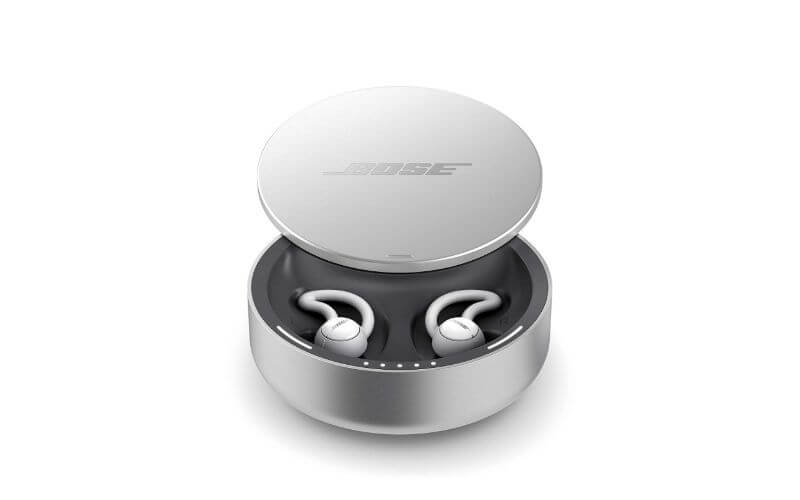 These wireless earbuds make for a thoughtful gift for loved ones. It lets listeners block out distracting night noises with relaxing music. The Sleepbuds work with the Bose Sleep smartphone app and come in an aluminum charging case with a battery life of up to 16 hours. It costs $1.00 and is available on bose.com.
22. Apple iPhone 12 Mini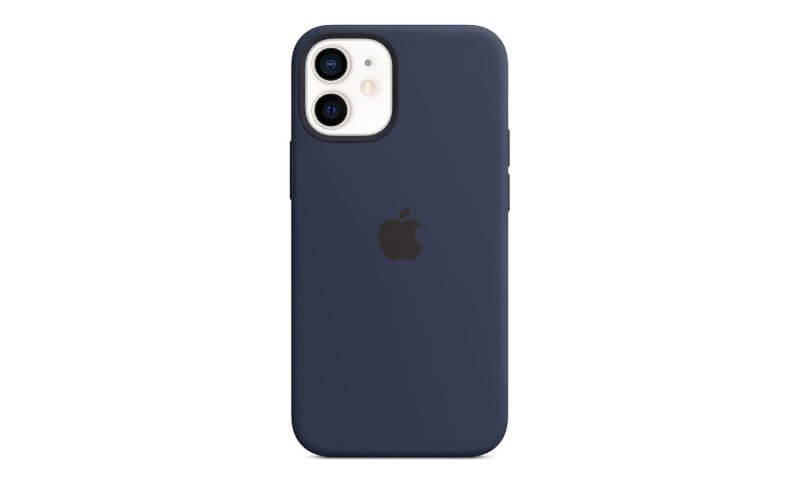 The 5G-enabled iPhone 12 mini is an excellent gift for those who prefer small phones. The brand offers the same elegant design and robust hardware as the larger iPhone 12 but at very reasonable prices. The iPhone 12 mini is more compact and much easier to use. Mini is an iOS-powered phone providing users with multitudes of apps, services, and content. It is available in various colors, including red, black, white, blue, and green. The phone costs $699.00 and is available online at apple.com.
23. Moon UltraLight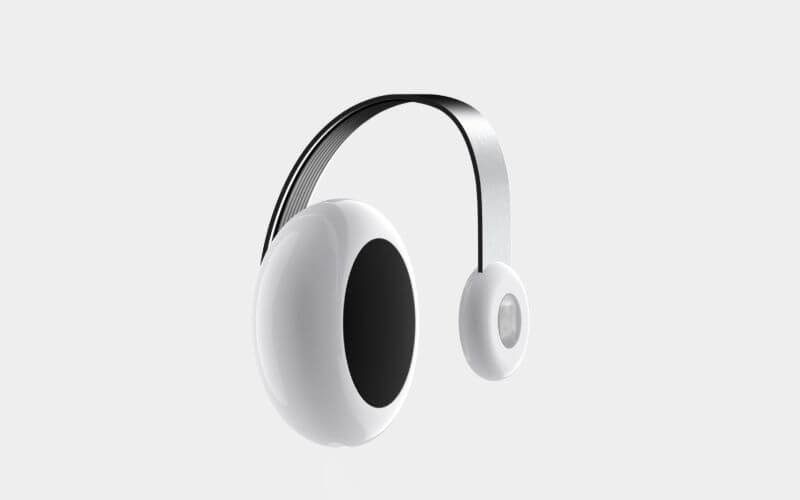 Moon UltraLight is a touch-controlled portable lighting device that allows users to get rid of bad light. It's a wonderful tech gift idea for people who love to take selfies as they'll need brighter light to have great pictures. This smartphone accessory is very easy to use. It clips onto the smartphone and emits an adjustable glow, ensuring the most flattering lighting for their selfies and videos. You can buy it online from moonultra.com at $59.00.
24. Bose Home 300 Bluetooth Speaker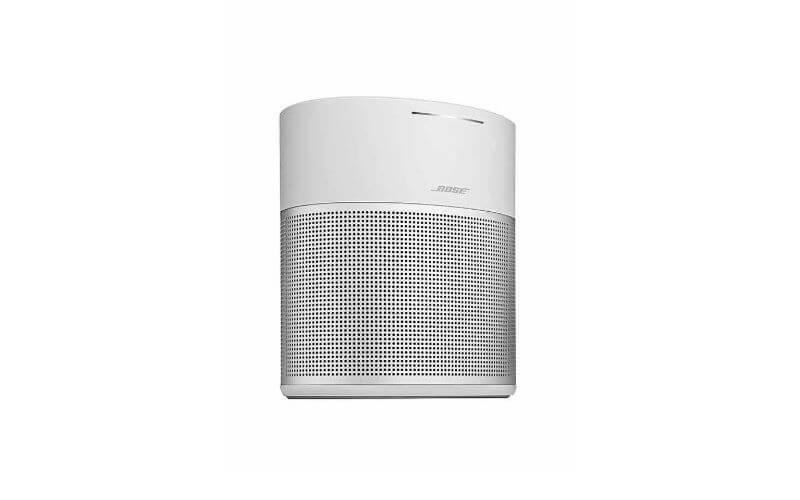 It's a great gift idea for anyone who appreciates good music. The Amazon Alexa and Google Assistant are both supported by the Bose Home 300 Bluetooth Speaker. Despite its small size, the device has a broad audio signature. Because of its six built-in microphones, it also has an exceptional ability to hear voice commands. In addition, the Bose Home Speaker 300 has a stylish design and high-quality artistry, making it an excellent gift for people of all ages. It is available for $199.00 on Amazon.com.
25. Portable Camera Backup and Editing System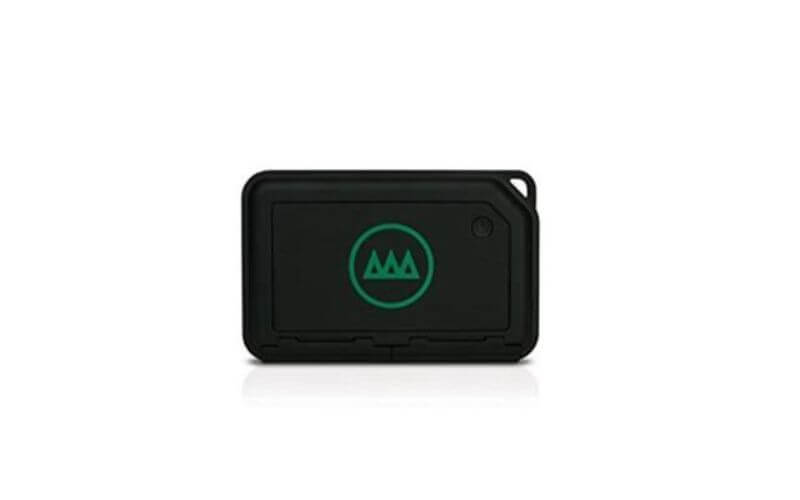 A perfectly edited photograph is all that a dedicated photographer desires, and the Portable Camera Backup and Editing System allows them to do photo and video editing quick and easy. In addition, it allows photographers to save a substantial amount of time by not fiddling with their laptop or an external hard drive. There are myriads of brands available online that you can consider; however, Gnarbox is good to go with. It is available online on amazon.com at $279.00.
26. Anker PowerCore 20 Portable Charger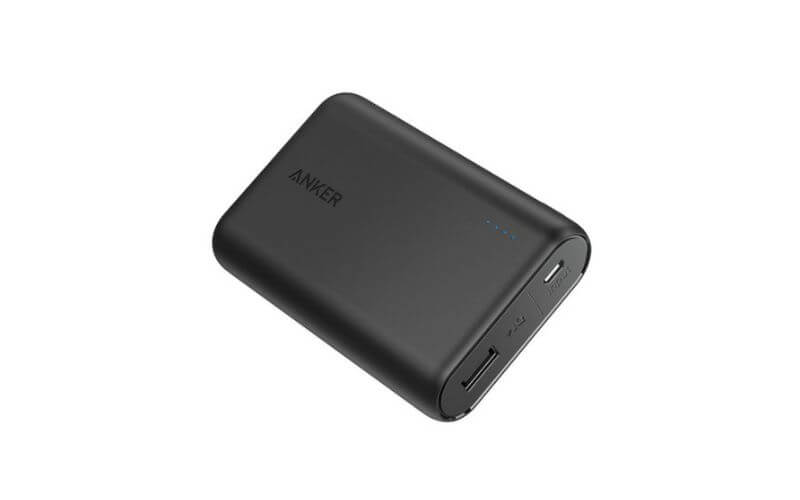 A portable charger like the Anker PowerCore 20 is all a techie needs to get going. The Anker charger is an excellent gift for tech enthusiasts. It works with Apple, Samsung, and a variety of other brands. The good thing about this portable charger is its light and how easily it can be carried. It is available for $45.99 on Amazon.com.
27. HP Sprocket Portable Photo Printer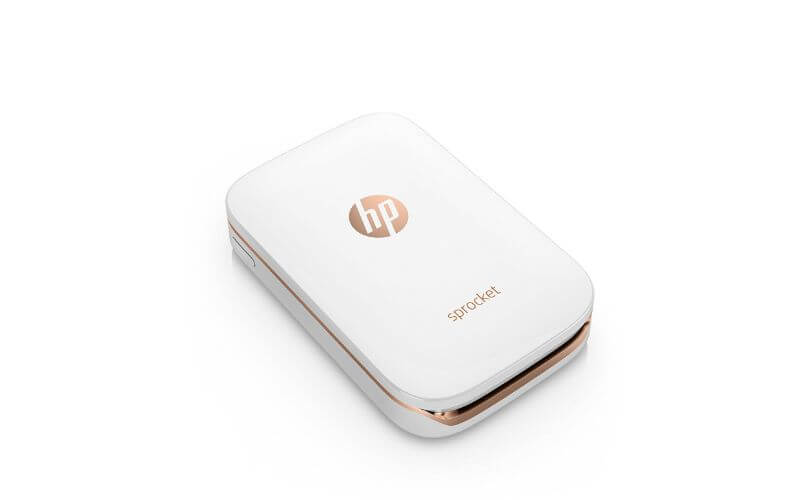 The HP Sprocket portable photo printer is the ideal tech gift for Instagram enthusiasts. The stylish device allows users to print 2.3×3.4-inch photos on the water- and tear-resistant paper. The best thing is that Sprocket has its own mobile app that allows users to edit their photos before printing. There's even an augmented reality option for interacting with the prints. Buy this fantastic tech gift online on amazon.com at $93.99.
28. 3-Axis Gimbal Stabilizer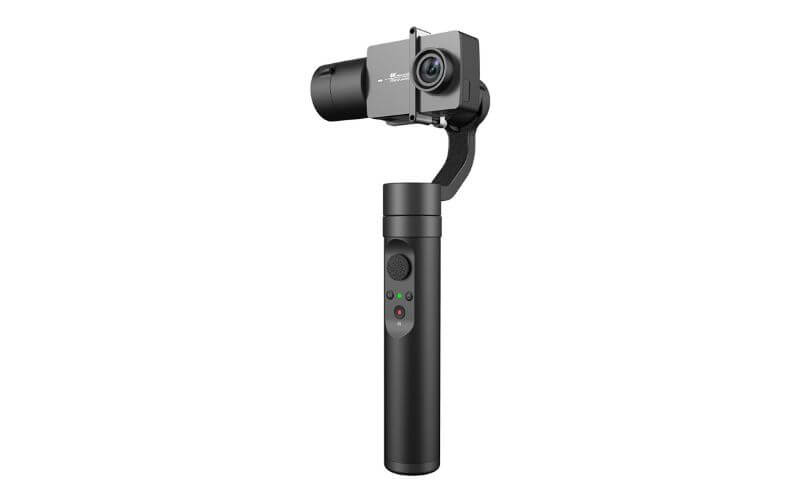 All a photographer needs is a gimbal for a perfect shot, and the 3-Axis Gimbal Stabilizer is an excellent gift for iPhone users! It will assist them in taking perfect shots. It is compatible with the iPhone, Samsung, Huawei, and a variety of other brands. This unique tech gift is available for $93.99 on Amazon.com.
29. Bose SoundLink Micro Bluetooth Speaker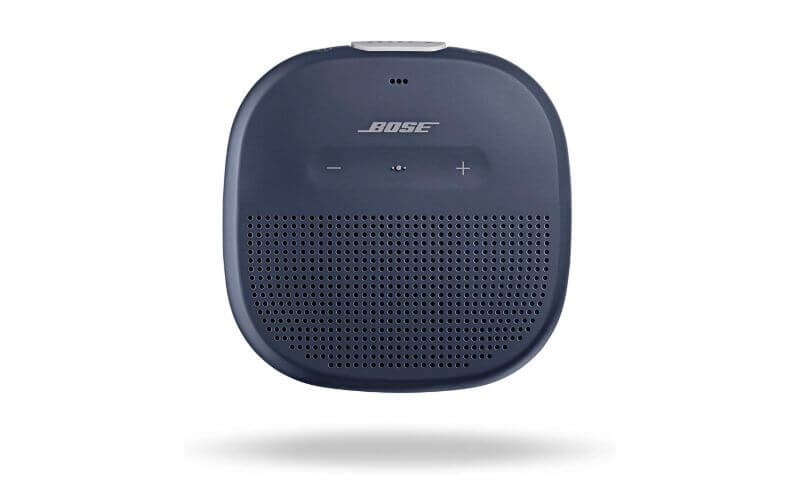 A great pocket-sized tech gift for those who appreciate good sound. The SoundLink Micro Bluetooth speaker from Bose has a powerful bass that elevates the music experience to a whole new level. It's a waterproof speaker that comes in various colors, including black, bright orange, and midnight blue. Furthermore, the speaker has a rechargeable battery with a playtime of six hours. It is available for $99.00 on boseindia.com.
30. Hidrate Spark 3 Smart Water Bottle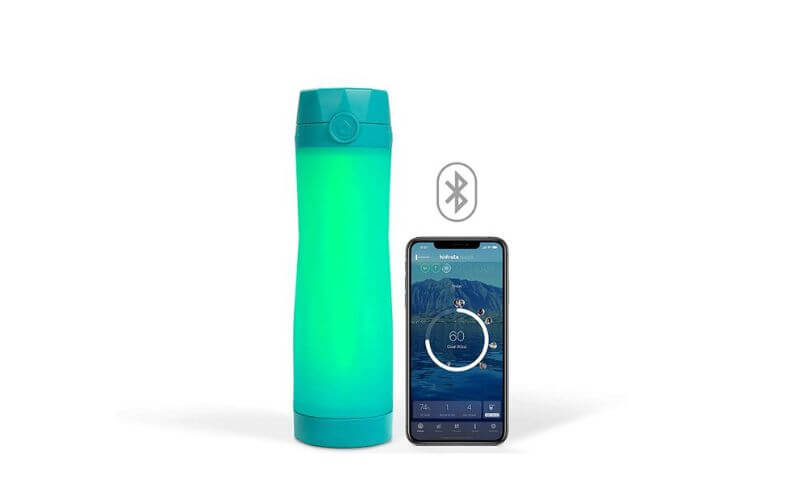 If you genuinely want to give something valuable to someone, this is the gift to choose. There is a fitness tracking device for almost every need. It prompts the user to drink water at regular intervals. It glows at regular intervals when it's time to drink more water. A healthy tech gift idea to keep your H2O levels and your quality of life up. It is available for $59.95 on Amazon.com.
31. LED Laser Star Projector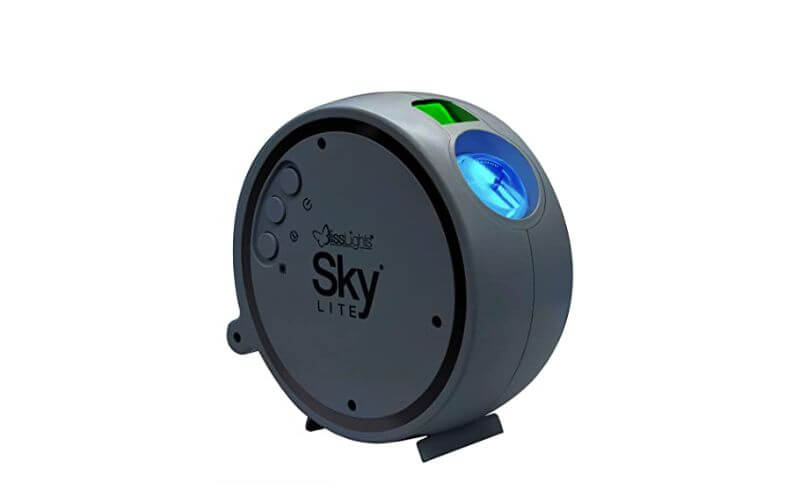 Bring the night sky right into the living room of a giftee with this magnificent star projector. It's an amazing gift option for any occasion. It is available for $59.99 on Amazon.com.
32. Key Finders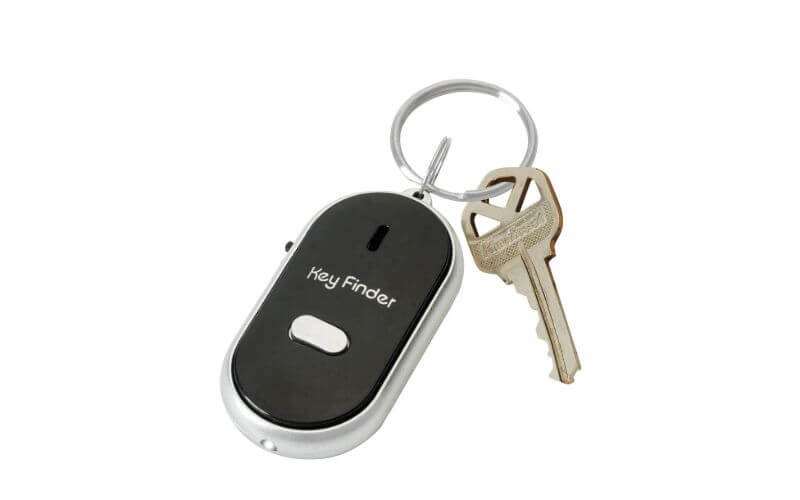 Keys are one of the most easily misplaced items; however, a key finder can help your giftee find them quickly. Not only can it help you find keys, but it can also help you find your wallet, TV remote control, purse, glasses, or anything else you need to find. All your giftee has to do is press the appropriate color-coded buttons. The powerful finder tracker radio frequency can penetrate through walls, floors, and other obstacles to assist you in quickly locating your items. It is available for $18.88 on Amazon.com.
33. Echo Show 5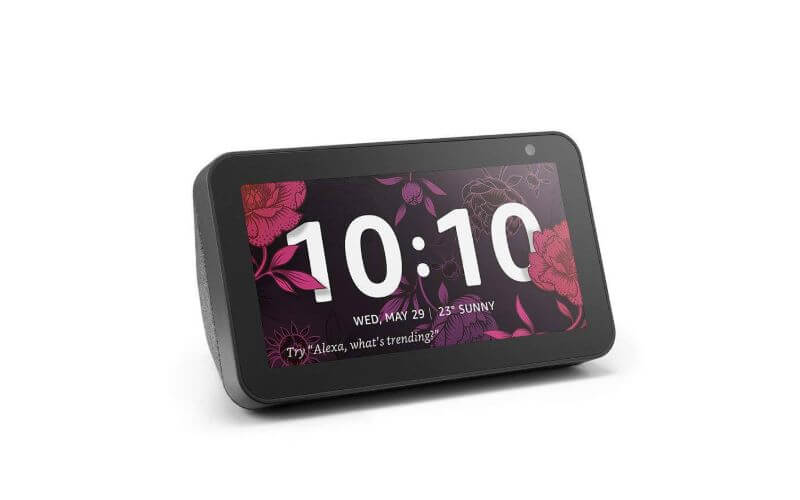 Allow Echo Show 5 to help you manage your giftee's day, entertain at a glance, and connect him/her with friends and family. It is designed to keep people entertained and fits into your life. It can be used for anything, from watching your favorite shows to looking up step-by-step recipes. This is an ideal gift for those who use technology to their advantage. It is available for $79.99 on Amazon.com.
34. ATECH 7 in 1 Tech Tool Pen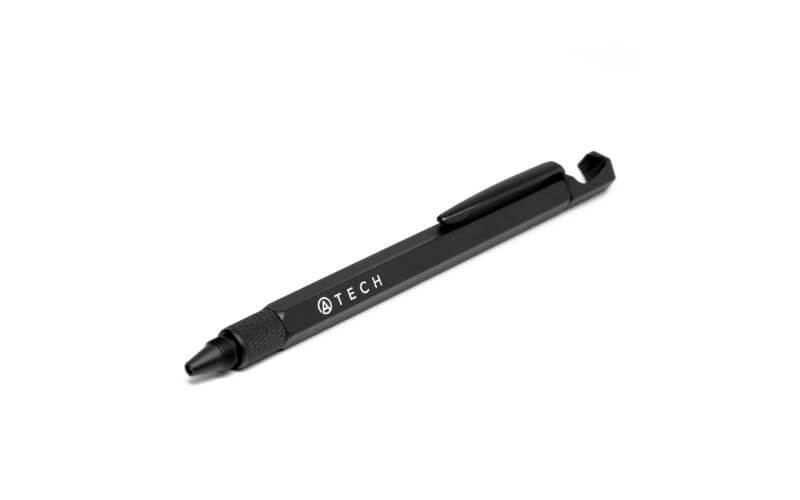 This twist-action pen is ideal for air travel because it is durable, smart, and portable. In addition, it is an ideal present for your loved ones. It includes a ballpoint pen, a bottle opener, a mini flat-head screwdriver, a stylus, a phone stand, and a metric and inch ruler. It is available for $14.99 on Amazon.
35. VIKTOR JURGEN Neck Massage Pillow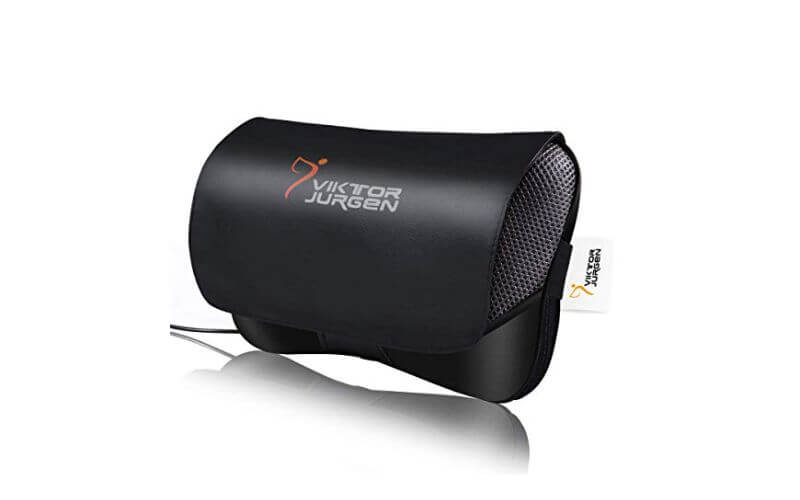 If you want to give something thoughtful to your loved ones, this is the gift to choose. This massager is ergonomically designed and made of environmentally friendly materials. It fits perfectly behind the neck and along the shoulder, lower- and upper-back, abdomen, calf, and thigh contours. Powerful 3D rotating massage nodes relax overused and tight muscles; Gentle heating function soothes aching muscles. It makes for a perfect Mother's/Father's Day gift. It is available online on amazon.com at $36.99.
36. BAGSMART Electronic Organizer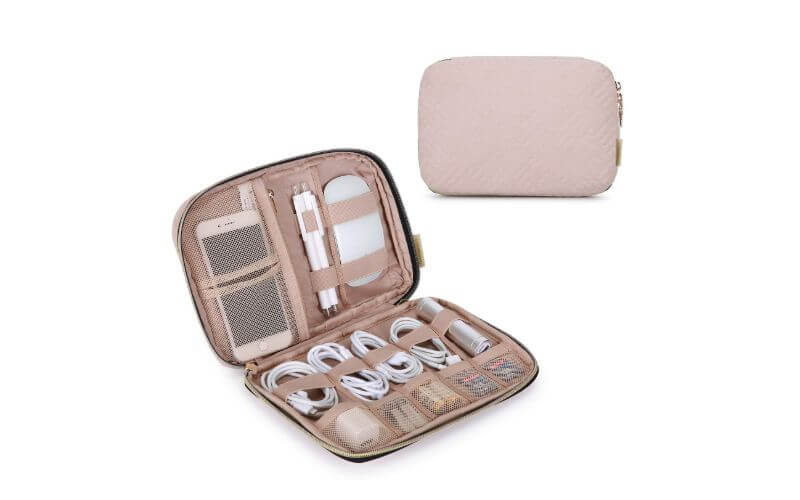 It's not exactly "Tech," but a wonderful gift for those who are constantly on the go. This portable travel cable organizer is ideal for organizing your electronic accessories such as a 7.9″ tablet, USB drive, cords, and so on. It is available for $26.99 on Amazon.com.
37. Bluetooth Beanie Hat Headphones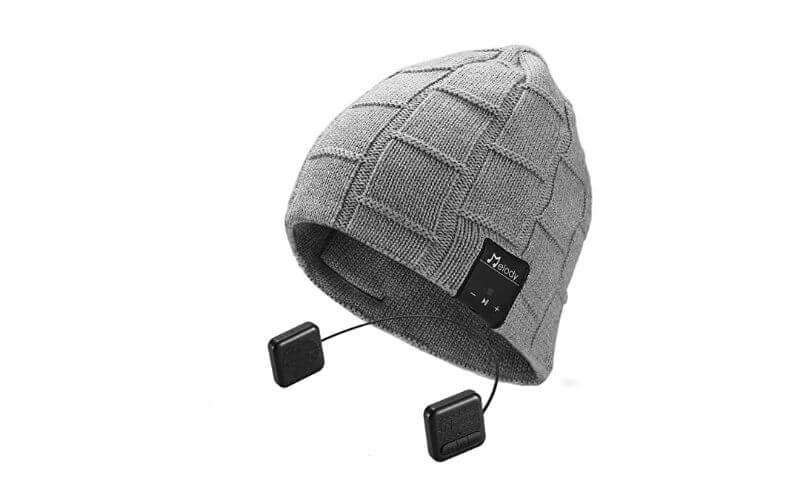 Let the giftee enjoy winters in style with these Bluetooth Beanie Hat Headphones, an amazing Christmas gift. This Bluetooth beanie is much thicker but still soft, keeping your head warm and comfortable in winter while listening to music or making a phone call. A unique gift for teen boys and girls. Buy it online from amazon.com at $27.91.
38. TRAVANDO Men's Slim Wallet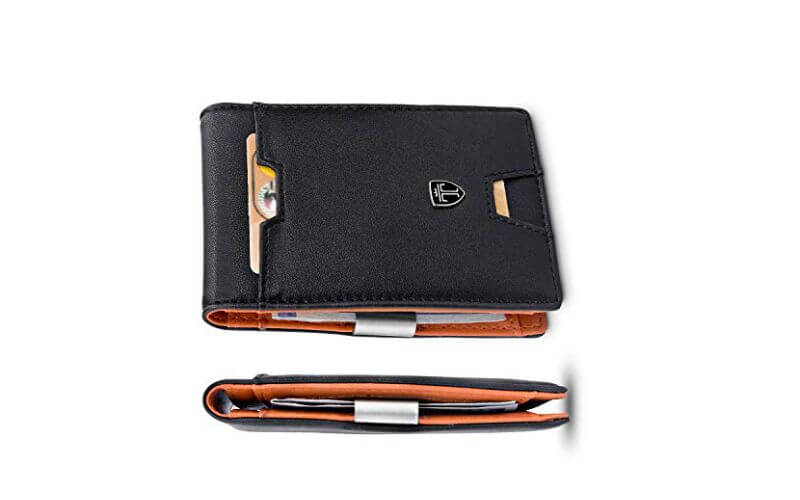 The slim wallet is ideal for carrying bills, business cards, credit and debit cards, and other similar items. The outside notch of the wallet allows you to push out the cards easily. On the other hand, the metal money clip allows you to clip several bills inside your wallet. In addition, TRAVANDO wallets prevent data theft by RFID scanners by blocking the 13.56 MHz band. It costs $29.95 and is available on Amazon.com.
39. Samsung Galaxy Watch 3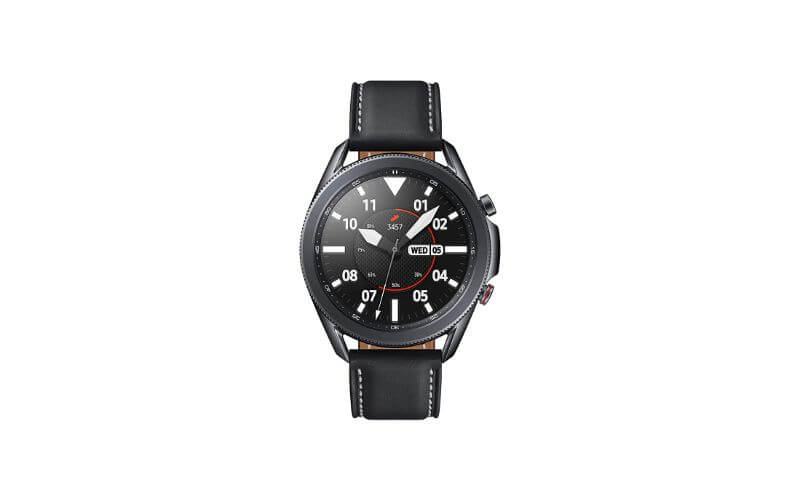 Samsung's smartwatch is ideal for everyone's needs. This lovely watch is multifunctional and works with both Android and iOS devices. Aside from being able to see time, the giftee would be able to calculate his/her SpO2 levels or the oxygen level in his/her blood. It is resistant to water and dust and has military-grade durability. It is available for $279.99 on Amazon.com.
40. PetFon Pet GPS Tracker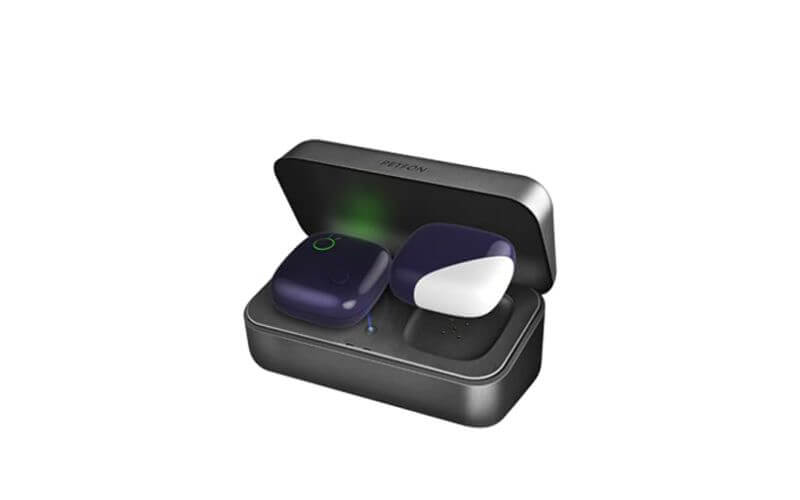 It is an ideal gift for pet owners who want to track their pet's real-time activities. The small, durable, and rainproof tracking collar device allows you to track your pet's activity and pinpoint his/her location in real-time. The Petfon GPS tracker combines GPS, WiFi, Bluetooth, and long-distance wireless technologies for accurate real-time positioning. In addition, the unique Rada searching feature can assist you in finding the location of the lost dogs. Amazon.com is selling it for $209.99.
Wrapping it up….
These are the top 40 tech gift ideas to consider when shopping for friends and family. All of these gifts are thoughtful and will be appreciated by your tech-savvy loved ones. So continue to delight your loved ones with these beautiful tech gifts!
Stay Safe, Stay Healthy!!