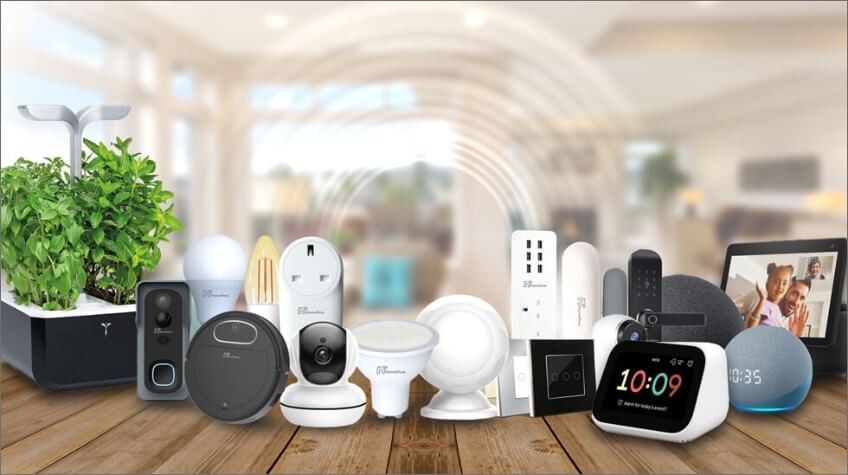 Technology has advanced so far that you can now connect all of your devices in your life to the internet, not just computers and smartphones. Yes, you can connect everything from your lights to your doorbells, windows to your home appliances, clocks to your cooking utensils to the internet.
The coolest thing is that all of these devices can communicate, send you information, and respond to your commands. Thanks to the Internet of Things (IoT), a critical component of home automation and smart homes.
Automating your home will allow you to control items around the house. From your window panes to lights can be controlled with the push of a button or a voice command. Some activities, such as programming a lamp to turn on and off at your discretion, are easy and affordable. While others, such as advanced surveillance cameras, may necessitate enormous time and financial investment. Here we've rolled out a list of the 30 best Smart Home Devices for 2023 that you can consider integrating to transform your home into a smart home. Have a look…
1. Pura Smart Home Fragrance Diffuser with Fragrances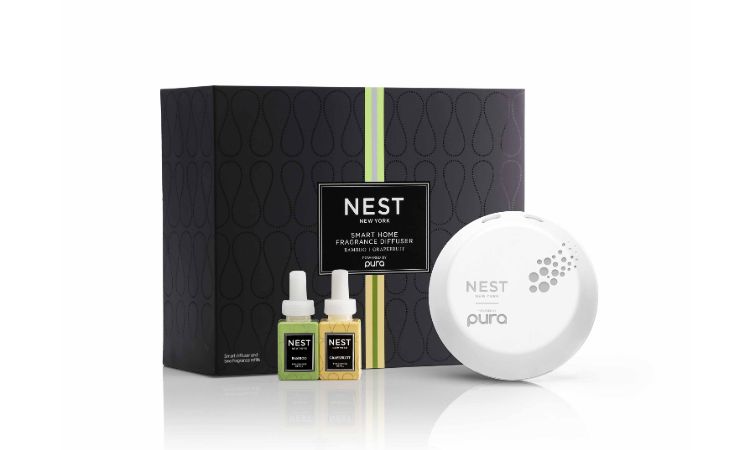 It is an automatic, app-controlled fragrance diffuser that allows homeowners to swap between scents and adjust scent intensity to create the perfect home fragrance for everyone. Capri Blu fragrances are included with the diffuser to get you started. You can later purchase fragrances of your choice and brand. Macys.com sells it for $76.00 online.
2. Fire TV Cube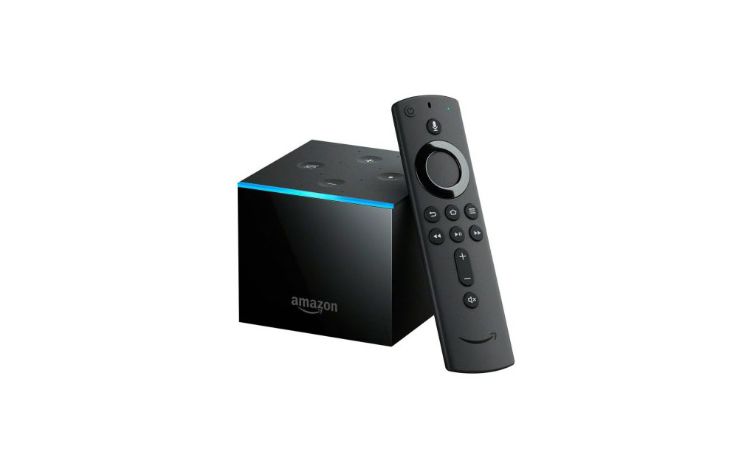 With this handy cube, you can control all of your smart home devices as well as all of your shows and movies with voice commands, bringing all of your favorite entertainment options—cable, satellite, and streaming channels—together with Alexa. And the coolest part is – you'll never have to worry about your remote getting misplaced. The Fire TV cube is available on amazon.com at $119.99.
3. Chefman TurboFry 3.6-Quart Air Fryer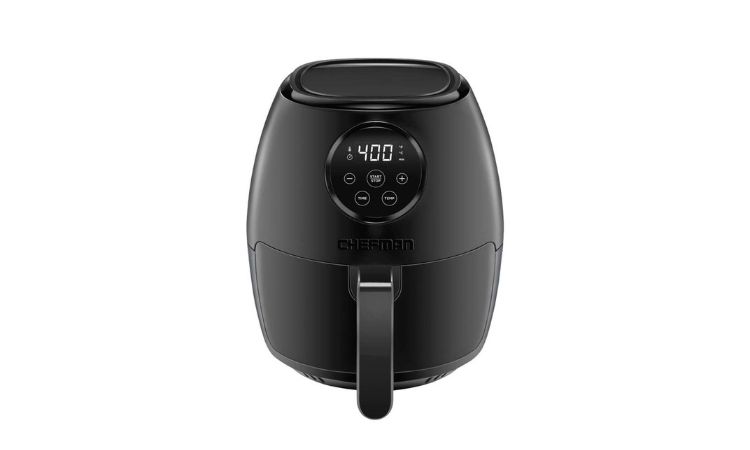 The Chefman TurboFry 3.6-Quart air fryer makes 'healthy fried foods' a reality. With a temperature range of 200-400°F, you can cook at your preferred temperature while achieving a healthy, crispy, fried finish while using at least 80% less oil than traditional fryers. This air fryer crisps every inch of your food evenly, whether it's vegetables, pizza, frozen foods, or leftovers. Buy this excellent SMART kitchen tool from amazon.com at $59.99.
4. LG OLED 77C1 PUB Alexa Built-in C1 Series 77″ 4K Smart OLED TV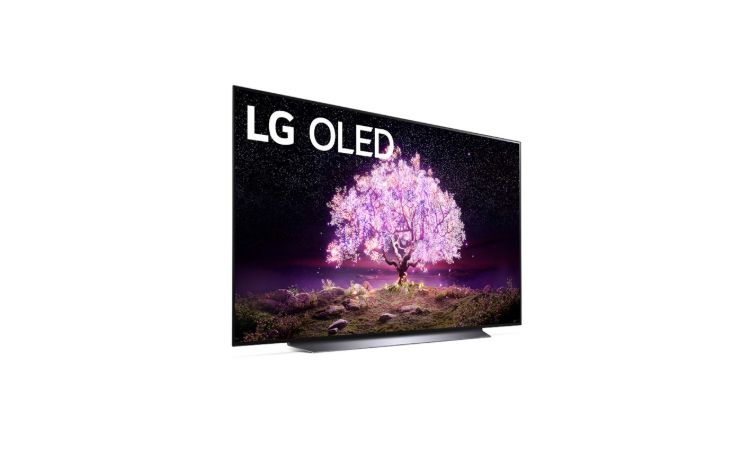 You'd enjoy seeing your content come to life in 8 million pixels. It includes a fantastic processor that allows for automatic picture and sound adjustment. The a9 Gen4 AI Processor 4K employs deep-learning algorithms to detect scenes and genres, ensuring that your content looks great no matter what you're watching or when you're watching it. Aside from that, the Game Optimizer makes it easier to access all of your game settings, and the latest HDMI supports fast gaming speeds. And the Auto Low-Latency Mode and HGiG allow you to get low input lag and quick response times.
Now you don't need an additional device; simply ask your TV for music, weather, news, your Amazon shopping list, and other information. In addition, you can easily control your connected home and smart devices. It includes built-in access to Netflix, Prime Video, Apple TV+, Disney+, and LG channels, so you can watch your favorite shows whenever you want. You can buy it from Amazon.com for $2269.99 and enjoy unlimited entertainment at your leisure.
5. iFixit Pro Tech Toolkit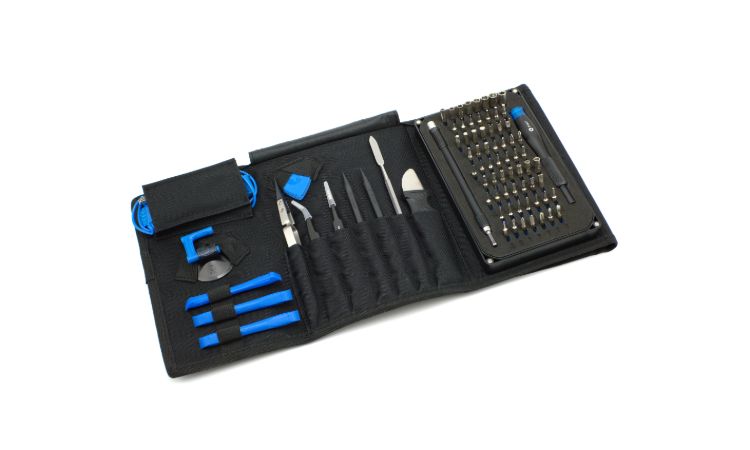 The iFixit Pro-tech toolkit is the ultimate smart home device for 2023. The toolkit was created by a team of experts with years of experience disassembling and repairing electronics, and it includes enough tools to tackle even the most difficult tech project. Among other things, iFixit includes 64 screwdriver bits and custom opening tools. The iFixit Pro Tech Toolkit is available for purchase on Amazon.com; buy this amazing Smart Home Device for $69.99.
6. Smart Plug, Gosund WiFi Outlet Extender Dual Socket Plugs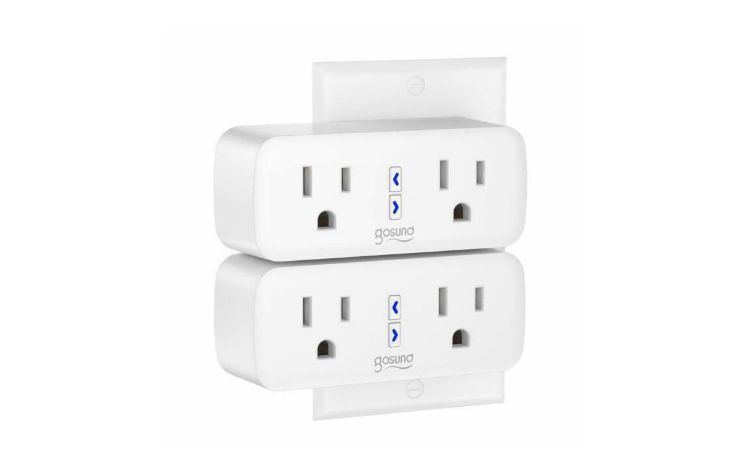 Gosund smart plugs with two sockets feature space-saving for users. It comes with one wall outlet that can be plugged with four devices. This Smart Plug is more efficient than a normal single-socket. One demand can control all of your smart WiFi plugs by creating a group. The best thing is you can handle this with a simple voice command to control your appliances. Gosund dual smart plugs work with Alexa Echo and Google home assistant. You can connect your traditional lamp, coffee maker, fan, Christmas Lighting, humidifier, and almost everything to your smart outlet for automation and voice control. Buy this smart plug online on amazon.com at $22.99.
7. Trova Go Smart Home Safe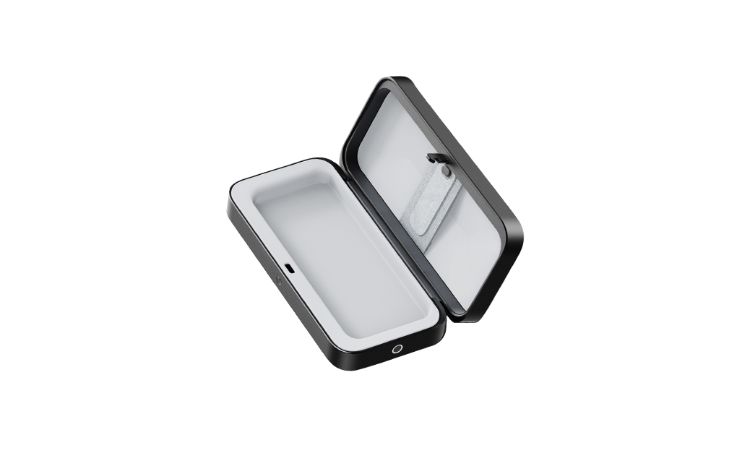 Trova Go Smart Home Safe is one of the best smart home devices to have at home. It's a perfect portable security that you can even carry in your pocket or bag for peace of mind. There are numerous benefits to having a small, portable biometric lockbox that only the owner can open. A perfect smart home safe for storing all of your valuable jewels. This stylish smart home safe is also an ideal gift for your loved ones. It costs $199.00 to purchase from bespokepost.com.
8. Leatherman FREE T4 Compact Multitool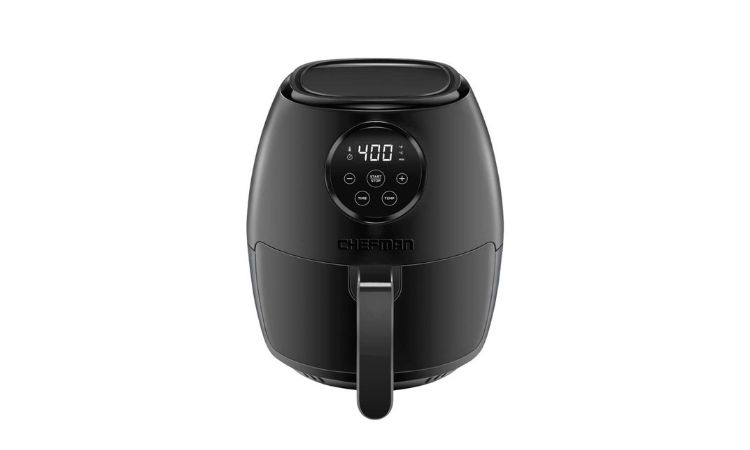 The Leatherman FREE T4 compact multitool is a thoughtful gift. The nifty everyday-carry gadget comes with 12 useful tools, including a small 2.2-inch blade, scissors, a package opener, and a slew of screwdrivers. The FREE T4 is available in a variety of colors, including stainless steel, crimson, arctic, evergreen, lunar, and navy. Each multitool comes with a 25-year warranty. It costs $59.95 to purchase it from Amazon.com.
9. NVIDIA Shield TV Streaming Player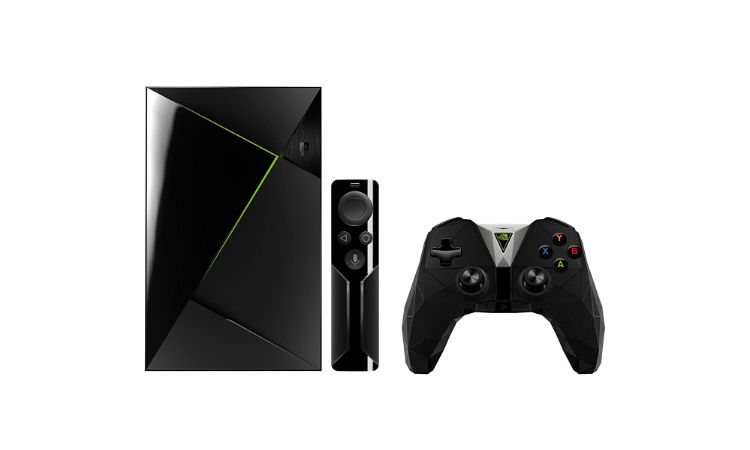 The updated NVIDIA Shield TV is one of the excellent smart home devices that you can have at home. It features a compact design, compatibility with Dolby Vision and Dolby Atmos-enhanced content, and a cutting-edge upscaling engine that employs artificial intelligence to improve the look of on screen content.
The Shield TV includes the powerful Google Assistant, allowing you to search for content, open streaming apps, and control smart home appliances with your voice. NVIDIA's GeForce is available for $145.00 from Amazon.com.
10. Spärkel Beverage System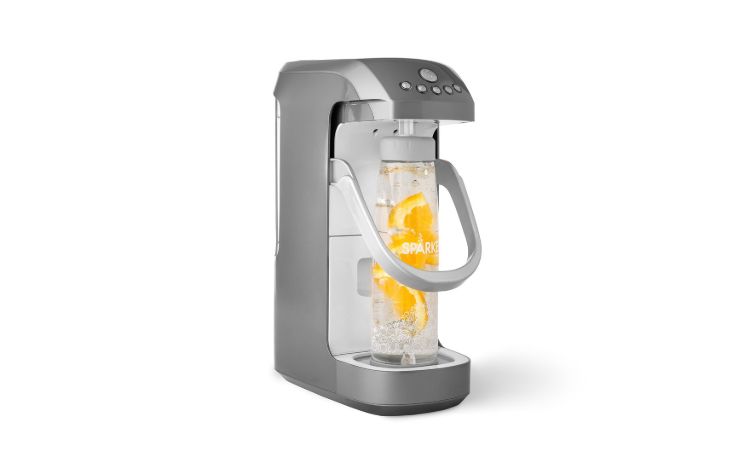 A fresh and natural way to sparkle your drinks. The best part is that you don't need a CO2 tank to make your drinks sparkle. Instead of CO2 canisters, the Sparkle system adds just the right amount of fizz to water with single-serve packets. They'll also be able to flavor it. It's an excellent countertop soda machine.
With this beverage system, you can sparkle almost anything, such as water, fruit, tea, herbs, wine, spirits, and other beverages. A healthy and entertaining way for everyone to stay hydrated and consume more water. This sparkle beverage system is available for $129.99 from Amazon.com.
11. LS50 Meta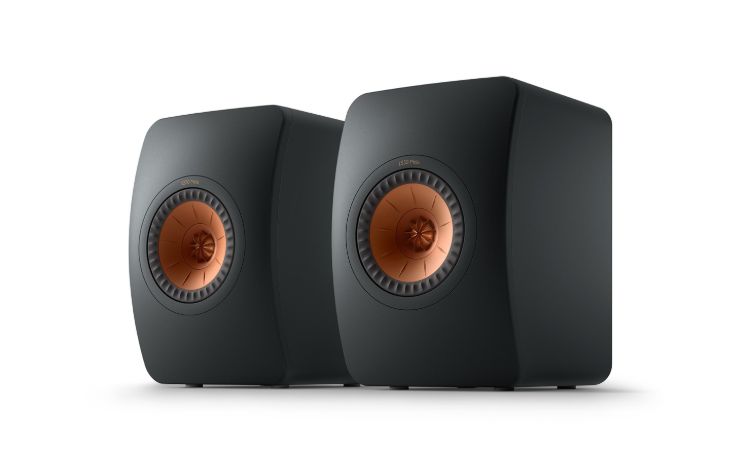 The LS50 Meta is a high-precision, emotionally engaging loudspeaker based on cutting-edge acoustic technology. This solid, compact loudspeaker, built around the Uni-Q 12th Generation with Metamaterial Absorption Technology driver array, can deliver detailed sound anywhere in the room.
It includes built-in wireless compatibility with AirPlay 2, Google Chromecast, and other services, along with wired connections for your TV, turntable, CD player, and games console. The LS50 Wireless II is ready for any source. This stunning speaker is available for $1499 from kef.com.
12. Wasserstein Nest Cam IQ Indoor Security Camera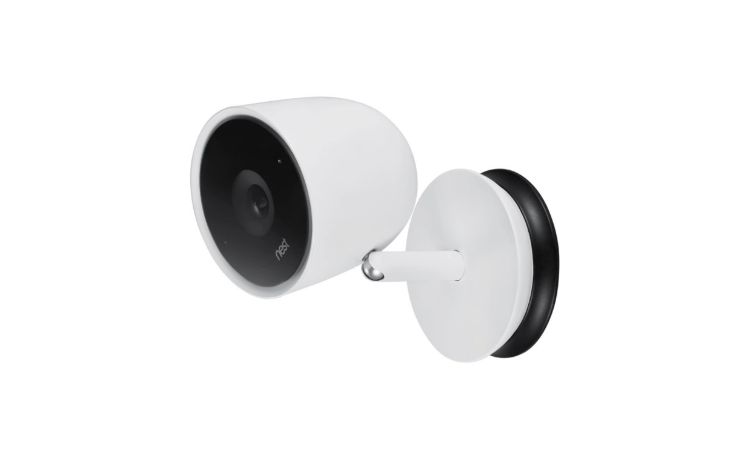 The first magnetic wall-mount for Nest Cam IQ is designed to allow you to position your camera more freely. You can now screw your Nest Cam IQ to any wall or use the strong magnet to mount the camera to any metallic surface without the need for tools or wall damage. Installation is quick and easy. When mounted to any thick metallic surface or steel plate, the base's easy snap-on magnetic mechanism will securely hold your camera with excellent stability.
It is extremely sensitive to motion and sound, alerting its owner immediately if anything is wrong, allowing them to sleep better at night. The package includes 1x Magnetic Mounting Plate, 3x Screws, 3x Wall Plugs, 1x Installation Manual, and a 3-month warranty from Wasserstein. Nest Cam IQ Indoor Security Camera is available for $14.99 from Amazon.com.
13. Stagg EKG Electric Pour-Over Kettle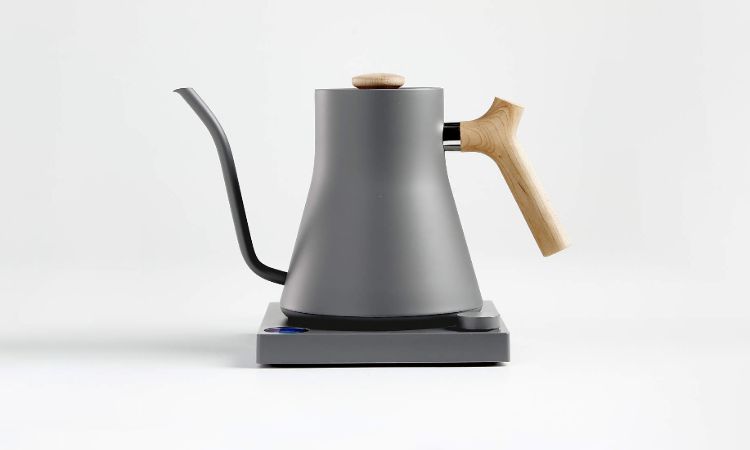 Stagg EKG is an excellent pour-over kettle that pours as good as it looks for the ultimate brewing experience. It has a 304 stainless steel kettle body and lid with a minimalist base; it has a 0.9 Liter boiling capacity and a 1-Year warranty backed by excellent customer service.
The sleek pointed spout of the Stagg EKG is designed for a powerful but precise stream for the optimal pour overflow rate, and the counterbalanced handle provides a firm grip encouraging a slower pour. Stagg EKG will help you speed up your brewing process. It has a sleek LCD display screen that shows the desired set temperature as well as the real-time temperature for your drip coffee or tea. You can time your tea or coffee extraction using the built-in Brew Stopwatch; engage the hold toggle, and your water will stay hot for up to 60 minutes. It costs $149 on Amazon.com.
14. NETGEAR Orbi Whole Home Tri-Band Mesh WiFi 6 System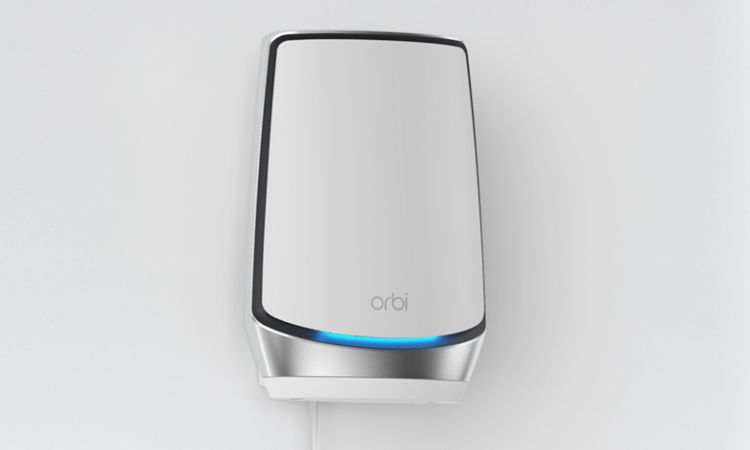 Replace your existing WiFi router and extender with a whole-home mesh WiFi system with a dedicated Tri-band network for stronger and more comprehensive coverage throughout your home. It has a coverage area of up to 6,000 square feet and allows you to stay connected as you move around your house using a single network name.
The world's leading cybersecurity protects all of your home devices from viruses, malware, and data theft. With 7 (3+2+2) Gigabit LAN Ethernet ports in the router and satellites, you can now connect computers, game consoles, streaming players, and other nearby wired devices. It is available for $349.99 on Amazon.com.
15. Logitech K780 Multi-Device Wireless Keyboard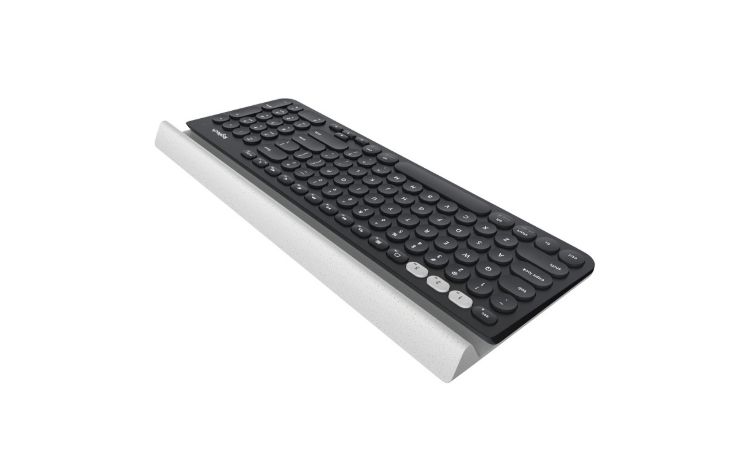 Logitech produces excellent wireless keyboards. This full-size, fully-equipped keyboard with large, quiet keys and a neat number pad is ideal for people who need to work on the go but don't want to carry more than a tablet or smartphone. This one has a tray for propping up a device in addition to stylish keys.
It's a multi-device wireless keyboard that can be connected to any computer, tablet, or smartphone via USB or Bluetooth smart wireless. You can even type on up to three devices simultaneously and switch between them with the press of a single button. It is compatible with a wide range of devices, including Windows, Mac, Chrome OS, iOS, and Android. It is available for $68.99 on Amazon.com.
Also See: Reliable Smart Home Products to tighten the home security
16. Click & Grow Smart Garden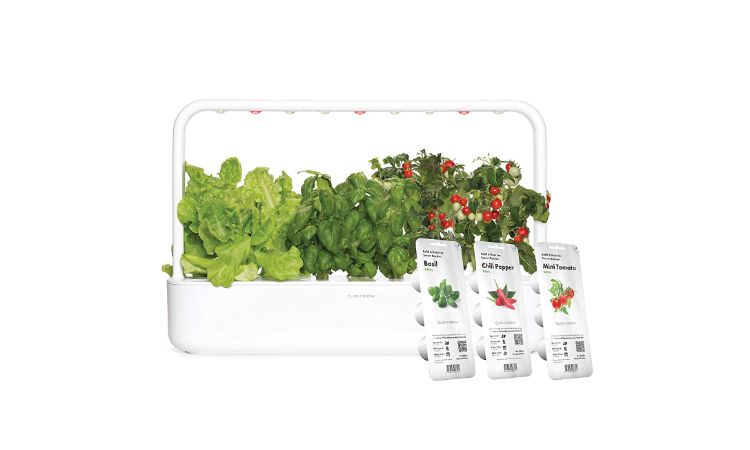 With this handy click and grow smart garden, you can keep your herb garden alive. It will keep your herbs fresh and vibrant at all times. The kit includes the planter base, a built-in water reservoir that can hold water for at least a month. Apart from that, it has an LED lamp to ensure the plants get enough light and some basil starter pods to get the recipient started on their indoor herb garden. This Click & Grow Smart Garden is available for $99.95 from Amazon.com.
17. Hamilton Beach Smart Coffee Maker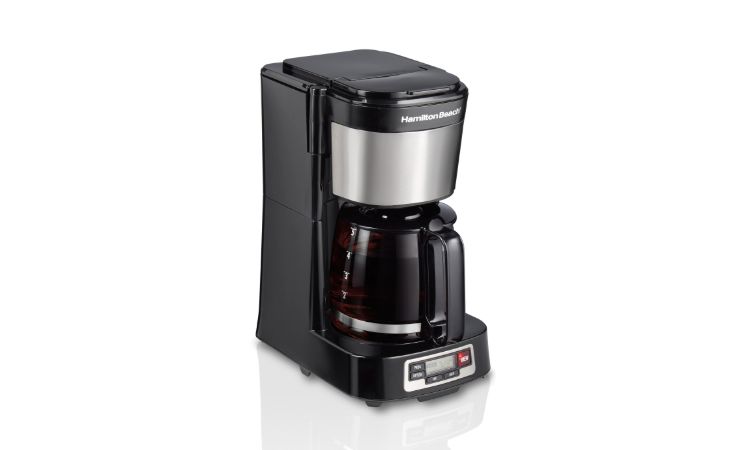 This Hamilton Beach smart coffee maker is a great addition to any home. Ideal for Amazon Alexa users who love drinking coffee. The low-cost, Wi-Fi-connected device will let you turn it on and off, as well as adjust the strength of your coffee, using Alexa voice commands.
This coffee maker works with Alexa-enabled smart speakers and the Alexa mobile app. It also includes a handy brew basket and water reservoir, along with the ability to send cleaning reminders. It comes with a glass carafe with a 12-cup capacity. You can get it for $81.77 from Amazon.com.
18. C by GE A19 Smart LED Bulbs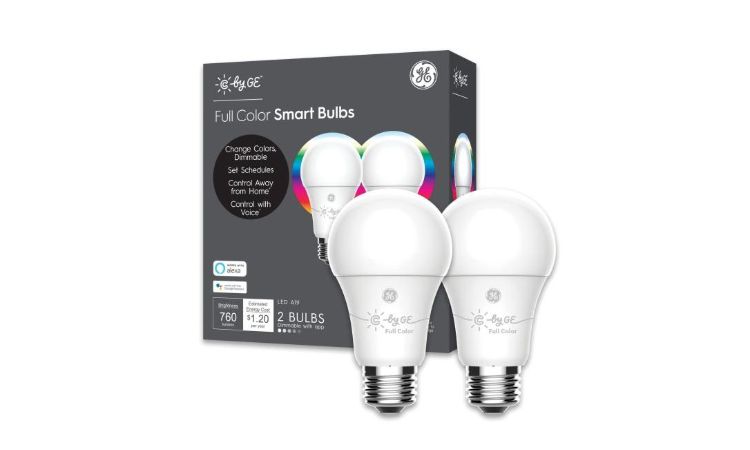 GE C-series light bulbs combined with a C by GE smart plug, you can upgrade your home with smart lights and Alexa. It enables out-of-home app control for your devices. You can now add voice control by allowing your Alexa voice assistant. The best part is that you don't have to come to a dark house. You can pair your C by GE smart light bulbs with C by GE smart plugs in the C by GE iOS/Android app to control your bulbs even when you're not at home.
This light bulb is designed to fit medium base sockets in open fixtures engineered for traditional 60-watt incandescent A19 bulbs and contributes to making your home smart. Aside from that, it provides a dimmable warm, soft white light that is just right. Warm white LED light bulbs to make it simple to create the ideal lighting for any room. It is available for $18.99 on Amazon.com.
19. Logitech MX Anywhere 3 Compact Wireless Mouse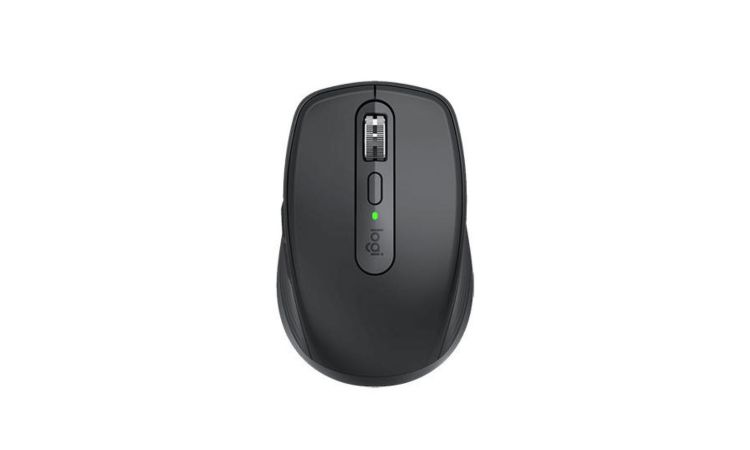 The Logitech MX Anywhere 3 wireless mouse is the most fitting smart gadget that makes for a great addition at home for people working from home. The device features a stainless-steel scrolling wheel that employs electromagnetic technology to provide a scrolling experience with class-leading precision and speed.
The Anywhere 3 can connect to and switch between two computers running Windows and macOS. It has a USB-C connector for charging and a battery that can last for months between charges. It is available in graphite, pale grey, and rose color on amazon.com at $79.99.
20. Chromecast with Google TV Streaming Player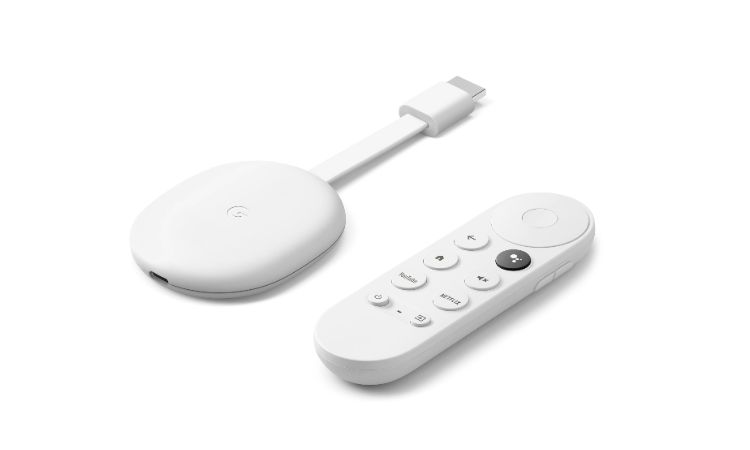 The Chromecast with Google TV is a thoughtful and reasonably priced smart home device that will undoubtedly improve your video streaming experience. The cute device can stream 4K content from various popular services and devices, including laptops, tablets, and smartphones. Also, it supports HDR-enhanced video.
You can use voice commands to control innovative home products as well as search for content with a Google Assistant-powered remote. There are three color options to choose from: sky, snow, and sunrise. Walmart.com sells this smart home device for $49.98.
21. Tile Pro Tracker with Replaceable Battery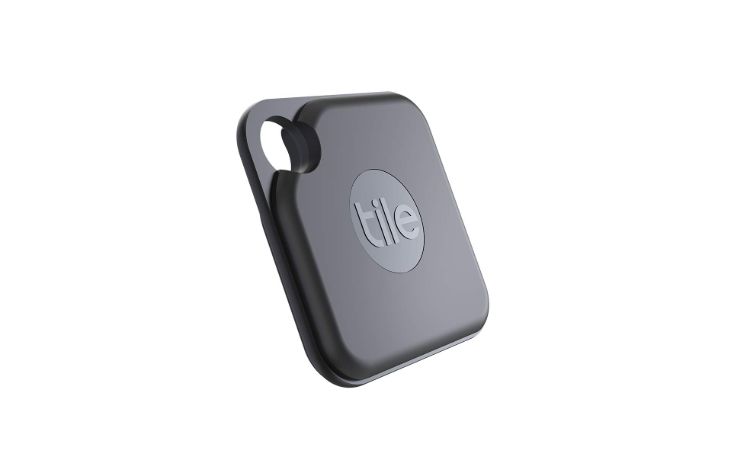 Tile Pro Tracker with Replaceable Battery is designed for people who frequently lose track of the location of their iPhone or other personal belongings. This is one of Tile's best smart home devices for locating misplaced items, as long as the user's phone is within 400 feet.
When the user is out of range, he or she can rely on a large community of Tile owners to locate a misplaced item. The Tile Pro trackers, which come in black and white, are as simple to set up as it gets — all you need is a mobile app and a Tile account. The seller sells it in a set of two. Isn't it wonderful? One for you to use and one to give to someone you know who often misplaces his or her belongings. It costs $59.99. You can get it from Amazon.com.
22. Ring Video Doorbell Wired bundle with Echo Show 5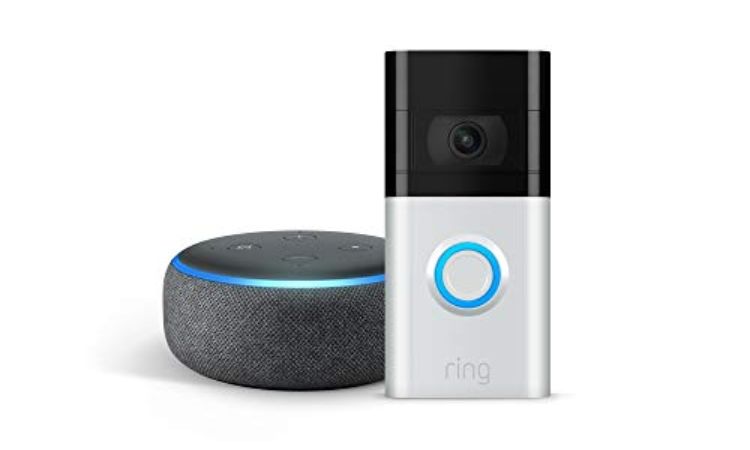 You can receive real-time notifications directly to your phone with Ring Video Doorbell. It has a 1080p HD wired video doorbell with two-way talk, advanced motion detection, standard 2.4 GHz connectivity, and customizable privacy settings. To receive audio notifications in your home, pair with a Ring Chime, an Alexa-enabled device, or choose the Video Doorbell Wired + Chime bundle.
Advanced motion detection alerts you when someone approaches your front door before your guests ring the doorbell. Its night vision with sharp contrast ensures that you never miss a detail – even in low light. You can record all of your videos, review the ones that you have missed for up to 60 days, and share videos and photos with a Ring Protect Plan (subscription sold separately). Connect with Alexa to receive alerts on your compatible Echo device or to view a Live View on an Echo device with a screen. It costs $139.98 on Amazon.com.
23. Bartesian Premium Cocktails on Demand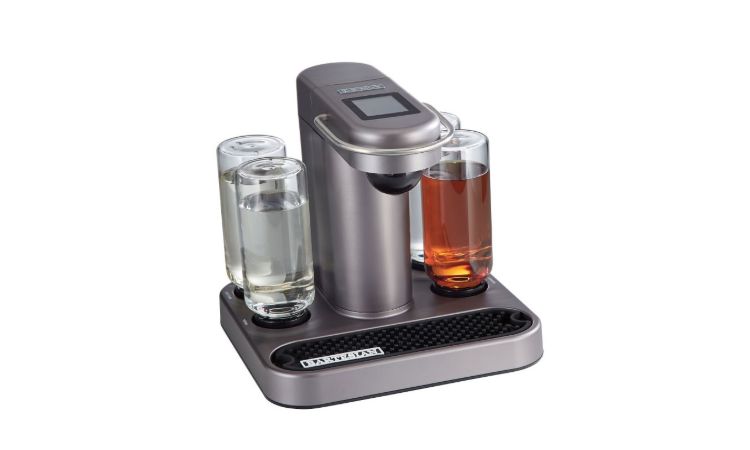 With the outstanding Bartesian cocktail maker, you can now enjoy the premium pours of a cocktail bar from the comfort of your own home. Simply insert a capsule, choose your strength, and press Mix – your perfect cocktail will be ready in seconds. You get all the advantages of a stocked bar without having to stock mixers – just have your favorite spirits on hand, and Bartesian will do the mixing and measuring for you.
With Bartesian Premium Cocktails on Demand, you can create professional mixologist-crafted cocktails in seconds. Five tempered glass bottles hold your choice of base spirits (whiskey, vodka, rum, gin, or tequila) and water. It costs $349.95 and is available from williams-sonoma.com.
24. BioLite Fire Pit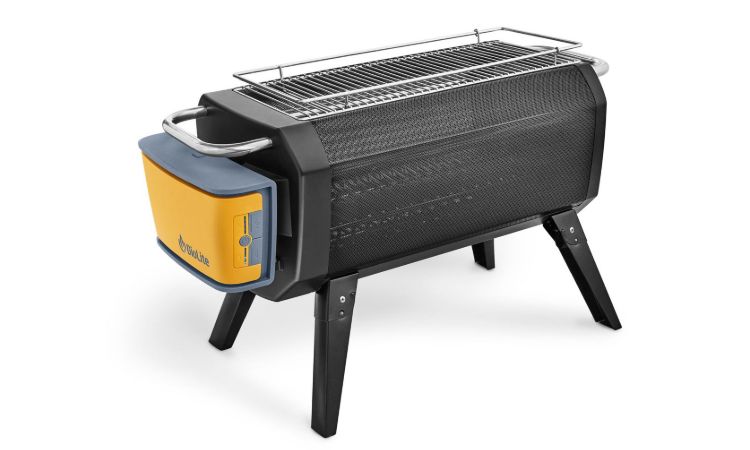 A smokeless wood-burning fire pit, which can go from spark to flame in under 30 seconds. BioLite fire pit has it all, whether you want to cook your meals or just enjoy the warmth, crackle, smell, and feel of a wood campfire without the smoke.
BioLite is a battery-powered, wood- and charcoal-burning fire pit that is completely portable and controlled by an app. On a chilly night, nothing beats sitting around a campfire. Add a BioLite fire pit to your smart home for unforgettable experiences. It costs $378 and can be purchased online at amazon.com.
25. Instant Pot Smart WiFi 6 Quart Multi-use Electric Pressure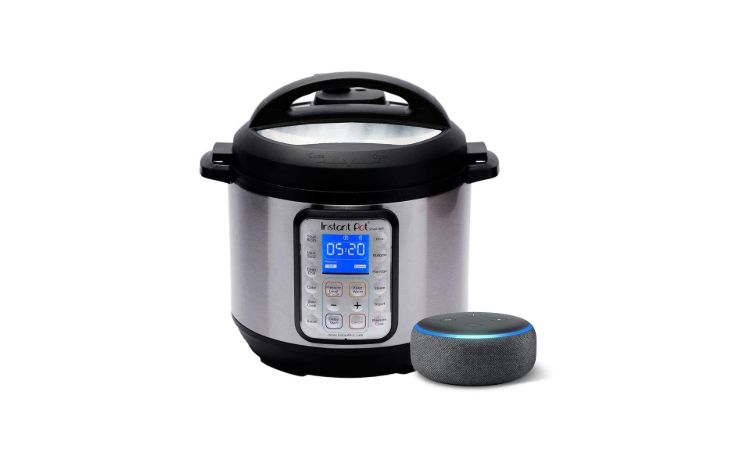 One of the best smart home devices for 2023 is the Instant Pot Smart WiFi 6 Quart Multi-use Electric Pressure. It will make your life easier and cooking more enjoyable. This Instant Pot allows you to prepare delectable meals in record time. It combines eight distinct kitchen appliances into a single unit. It's also Alexa-compatible, so you can control it from your smartphone and access hundreds of recipes via the Instant Pot app. The Instant Pot speeds up the preparation of tasty meals by up to 90%. You can buy it online from Amazon.com, and it will cost you somewhere between $70 – $120.
26. LG PF50KA Portable Full HD LED Smart Home Theater CineBeam Projector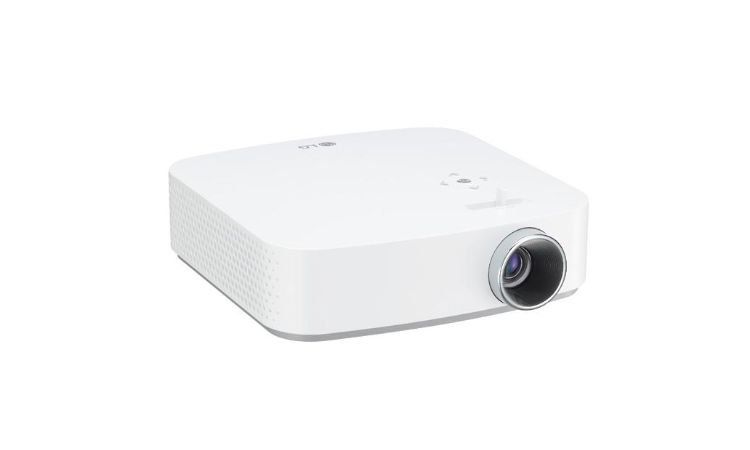 This projector is small enough to fit in a tote bag but powerful enough to provide a satisfying entertainment experience. Its full HD resolution (1920 x 1080) at up to 100-inch screen size, wireless connectivity, and built-in battery add up to a powerful machine that any movie lover would want to have. It's one of the best smart home devices for 2023. Add this to your shopping list in 2023 to have an unforgettable experience during the COVID – 19 lockdown. You can buy it online from amazon.com for $566.99.
27. Tovala Gen 2 Smart Steam Oven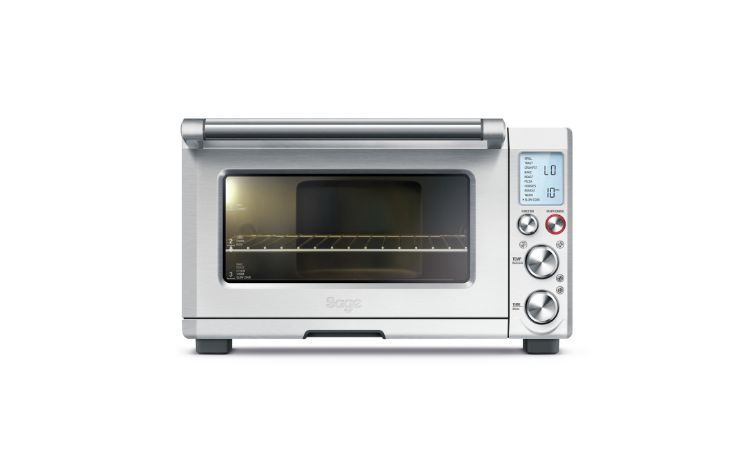 Tovala is an all-in-one application that is simple to use. The oven allows you to select from five distinct functions (steam, bake, broil, reheat, and toast), ensuring a perfectly cooked meal every time. This smartphone-controlled oven is simple to operate. All you have to do is set the cook mode and time from your phone and let the Tovala oven do the rest. Once configured, you can monitor your food's progress from the next room and be notified when it's finished.
All you have to do with its smart technology is program how you want your steak, cake, or potatoes cooked, and it gets right to work. It costs $299 and can be purchased from Amazon.com.
28. Sonos Move – Battery-powered Smart Speaker, WiFi, and Bluetooth with Alexa built-in
This is one of the best portable speakers from Sonos, and it includes WiFi, Bluetooth, and Alexa. It's a fantastic smart home device that will provide you with hours of entertainment. It lets you stream music over your network and then switch to Bluetooth when you're out and about. The battery in the speaker lasts for 10 hours of continuous play, and the case is shock-resistant. You can buy it from amazon.com or bestbuy.com at $399.99.
29. Solight Design Outdoor Solar-Powered Light, Inflatable LED Lantern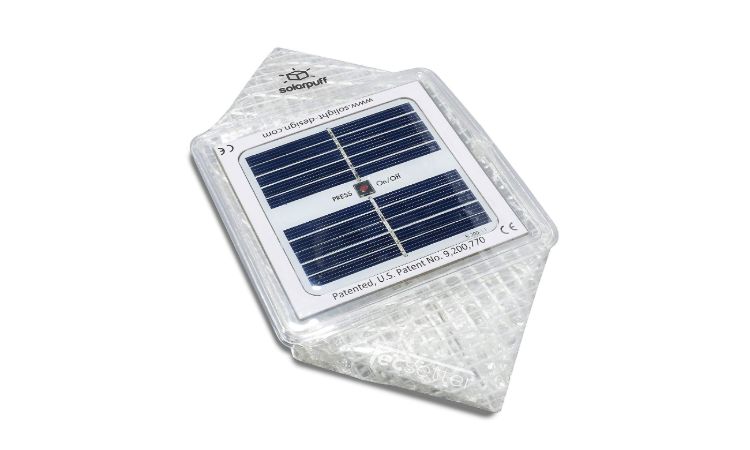 Solight Design Outdoor Solar-Powered Light is one of the smartest home devices for 2023. It does not require any external batteries or power sources and is an excellent light for both outdoor and indoor use. You can also use this lightweight, packable lantern for camping, hiking, fishing, emergency preparedness kits, backyard decoration, pool lighting, survival gear, and other activities.
It barely takes up any space and weighs next to nothing when folded up flat to soak up the sun. When a light source is required at the campsite, it absorbs solar energy and inflates into a glowing cube. Handy. You can get it for $30.00 from Amazon.com.
30. Philips SmartSleep Connected Sleep and Wake-up Light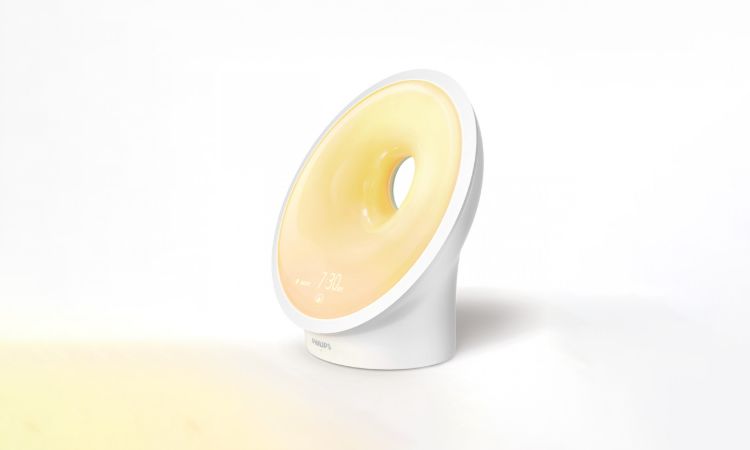 The Philips SmartSleep is an elegant and feature-rich sleep and wake-up light that would make an excellent tech gift for anyone on your list. Doctors and pharmacists even recommend this light for establishing a healthy sleep and wake routine. It has smart features such as app-enabled sunset and sunrise customization, a midnight lamp, an FM radio, a phone charging dock, a power backup, a speaker, an auto-dimming display, and a smart snooze AmbiTrack sensor that measures the sleeping environment in the bedroom.
It can mimic a natural sunrise and sunset, play a variety of soothing sounds, and even charge a smartphone via an integrated USB port. It is available for $199.99 on Amazon.com.
Buy any of these 30 smart home devices for 2023 and transform your home into a SMART HOME!!
Enjoy Shopping!
Wear Mask, Stay Safe!!