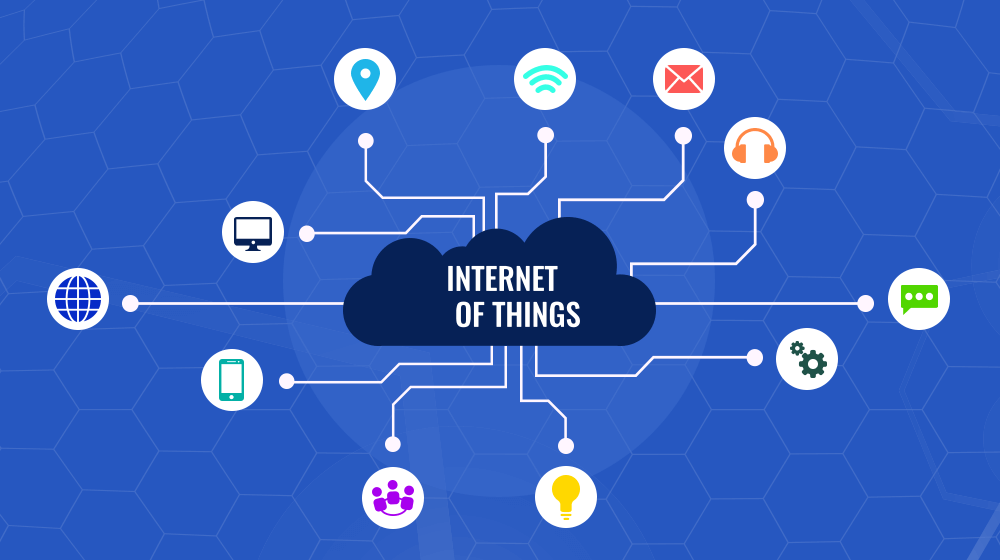 Internet of Things is a growing topic of conversation for many people both inside and outside the working place. IoT has got a lot of power as it can affect our lifestyle, the way we live and work. IoT includes a huge network of devices which are connected to the Internet. Devices include smartphones, tables, etc. It also includes the products that work on with a sensor. All these devices helps in collecting and exchanging data. IoT is thus a giant network of various connected things. It depicts the relation between People-People, Things- Things and also People-Things.
IoT technology has made it name amongst the great market leaders like Apple and Google, but it has also focused on introducing the ways and creating the applications which can help improving the life of the people with smart offices and homes. Majority of the companies have now started accepting and driving the Internet of Things. IoT has brought a revolution in the world. The Trending technologies of IoT to keep an eye on are as follows:
IoT in unique verticals
IoT has emerged in various verticals and has lead to the introduction of technologies in all various verticals. It has never failed to introduce various smart applications which can very well fit into the lives of the people and can help them make their life easy in every possible way. IoT has made its name not only in Home Appliances or thermostats but it has also introduced security products, smart automobiles and climate control applications which are trending a lot these days.
Also See: 10 Top Internet of Things (IoT) Certifications to Boost your Career
Improvisation in the Security Systems
There are lot many devices getting connected to IoT which is also increasing the need of precautionary measure to be taken for all those devices. To fulfil the need of strong security for all the connected devices, IoT has lead to the introduction of Security Ecosystems through various technologies like Blockchain. It is the best solution for IoT security. To ensure effective working of Blockchain for providing security various applications have been launched in the market.
New IoT Marketplaces have emerged
IoT marketplaces allow the vendors to connect their devices so as to offer their serving without any problem. To serve effectively to all the vendors, IoT has introduced various marketplaces platform and have enabled its effective utilization. IoT Marketplaces enables cost sharing and resolves all the issues of the vendors who are looking for modernization and automatic.
Machine Learning
IoT connects all the devices together so as to increase the ability of the machine learning technologies. But do you know how this works? The connection of various devices leads to emergence of various patterns. Various predictions its comparison and adjustments are being done and all this is made possible with the help of machine learning algorithm. It has got all the capabilities to bring accuracy in all the predictions.
RELATED: The Role of IoT and AI in Enabling Smart Mobility Solutions
Digitalised Health Sector
IoT has introduced a lot of wearable devices that helps to check our body and monitor the level of fitness and health. Various devices like watches, phone applications are booming high in the market. These introductions help the individual keep track of their health in every aspect. All these health trackers devices and applications are running accurately because of wireless connectivity.