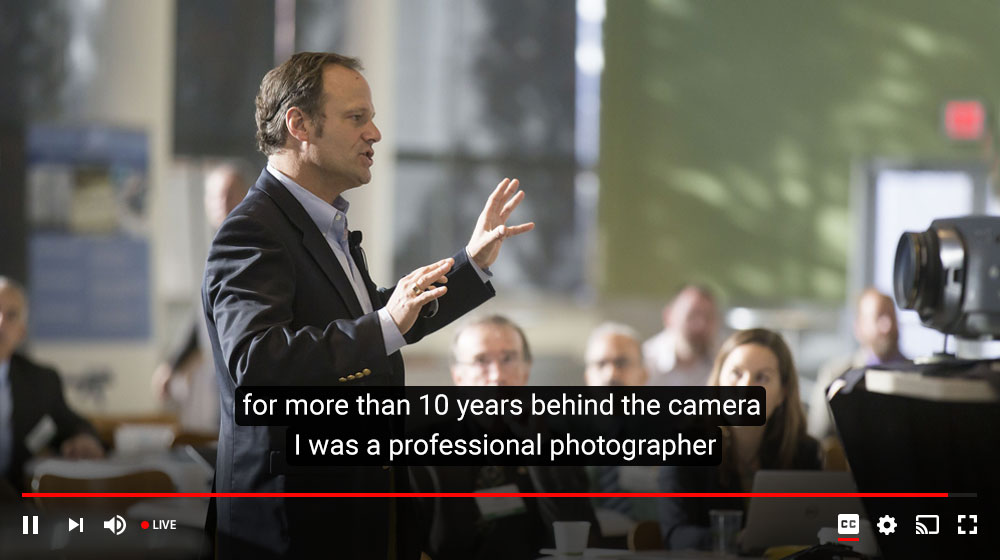 YouTube is one of the biggest video sharing website in the existing tech era. It has now become a significant part of our daily life. YouTube always have worked on bringing in new innovations by adding more and more features. YouTube is on the verge of making an announcement of some very new features. These features will be more focused on improvising the experience of the viewers while they are watching the YouTube live streams. They will do so by adding the automatic English Captions to the live streams and this will ultimately become accessible by more and more people from different corners of the world.
Based on LASR technology which is all about live automatic speech recognition feature, YouTube has introduced this feature. Auto captions are powered by machine learning. The captions powered by LASR are not going to be perfect but the errors will not be much and will be acceptable as per the industry standards. To provide convenience to the users and also to increase the number of viewers for your live stream audience automatic captions have proven to be the best. This feature of YouTube is expected to be out soon.
Did you know you can now Download youtube vanced apk latest version 2021 on your phone. Check out Brighter Guide for more information.
YouTube started to offer captions to the normal videos in the year 2009 but when it comes to adding captions to the live videos then it is certainly going to be a challenge for them. The next best feature of YouTube is the live chat which can be played once the live stream comes to an end. This will let you experience the live stream even after it has already taken place. YouTube will be working more so as to explore more possibilities to improvise the accuracy and latency of the captions and will try to put down the best it can.
The YouTube creators have now started to add the location tag to all their mobile live streams and also the uploads of the videos. Due to this viewers will get a chance to check on the other videos which are recorded at the same location. This feature will even gain a response from other services into live streaming which includes the Periscope of Twitter, and also not forgetting Facebook and Instagram too. This will let the users know the surface the videos through location. This location filter will now be available at the YouTube Page too on their search results.
The chat feature of YouTube will now operate with IFTTT with the motive of triggering the real world events as IFTTT is features with more than 600 internet connected devices. This Super Chat is now available on Android, iOS and also desktops too.Also Read:-Best practices for social media marketing